5 Free Things to do in Albuquerque with Kids
The Southwest has always fascinated me. New Mexico, in particular, is so interesting with its adobe houses, chile peppers and blend of Latin and Native American culture. We flew into New Mexico's largest city and spent a couple of days there on our way to Carlsbad Caverns National Park last month. Despite our short stay, we found some free things to do in Albuquerque with kids and were able to visit a few of them.
1. Petroglyph National Monument
Located near a suburban area of track homes, Petroglyph National Monument holds an estimated 25,000 plus images carved into rocks by Native Americans and early Spanish settlers from as old as 700 years ago. Stop by the visitor's center first for information and maps. The rangers were a wealth of information on which trail will be best for your hiking ability. The local astronomy group was also there during our visit and let us look through their fancy telescopes for sunspots. Kids can also participate in the Junior Ranger Program and earn their badges.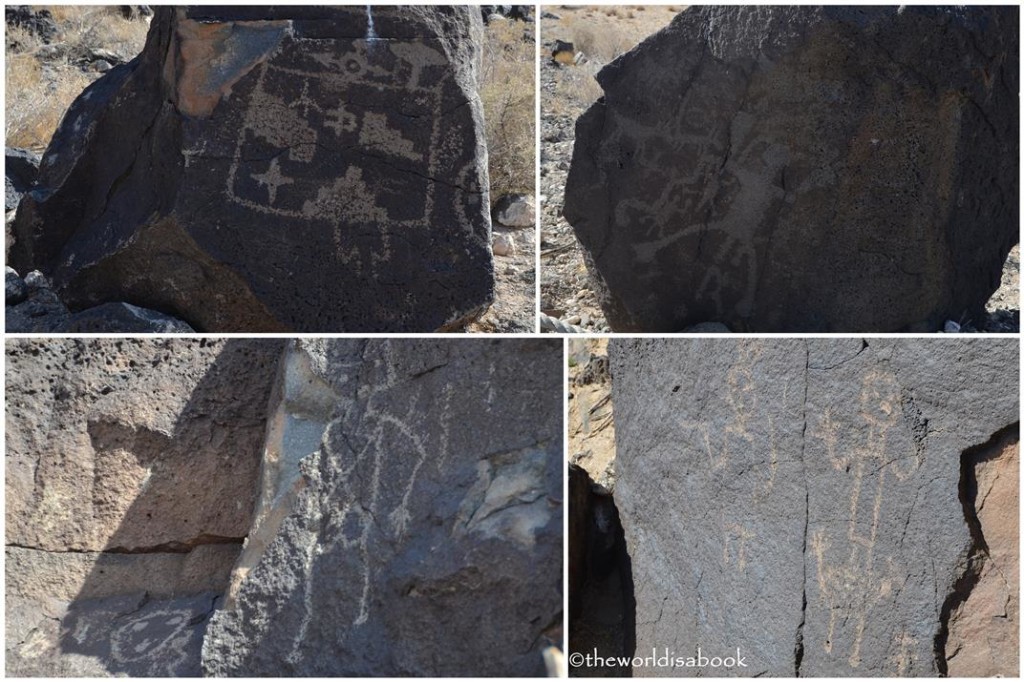 The trails are free to hike but Boca Negra Canyon has a minimal parking fee of $1 on weekdays/$2 on weekends. The hikes were a fun way to spot the petroglyphs in this sort of outdoor art gallery. My kids enjoyed hunting for petroglyphs and trying to determine what they looked like or what they may have meant. Climbing the rocks at Boca Negra also gave us a view of this once volcanic landscape, the mountain ranges and the city.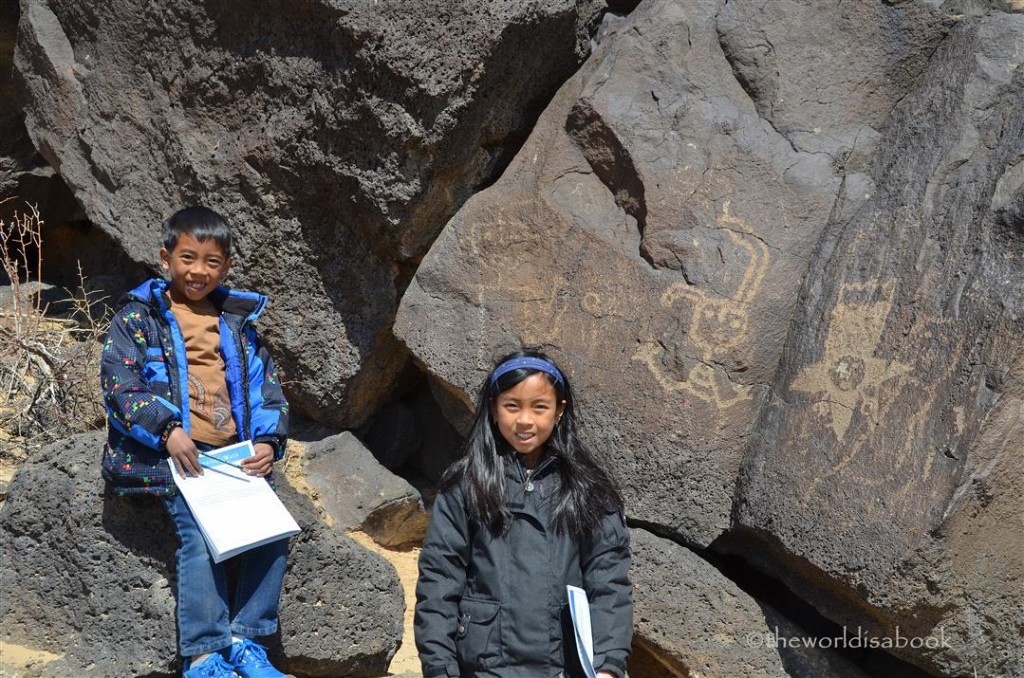 2. Tingley Beach
It seemed a bit odd for a beach sounding attraction in the New Mexican desert but this  is a popular area for the locals to enjoy the outdoors. Don't expect sandy shores here though. We found fishing ponds in a lovely park setting. There's a Children's Pond for kids 12 years and under who want to try some fishing. A state fishing license in required for ages two and up. The ponds are constantly stocked with fish by the New Mexico Department of Game and Fish.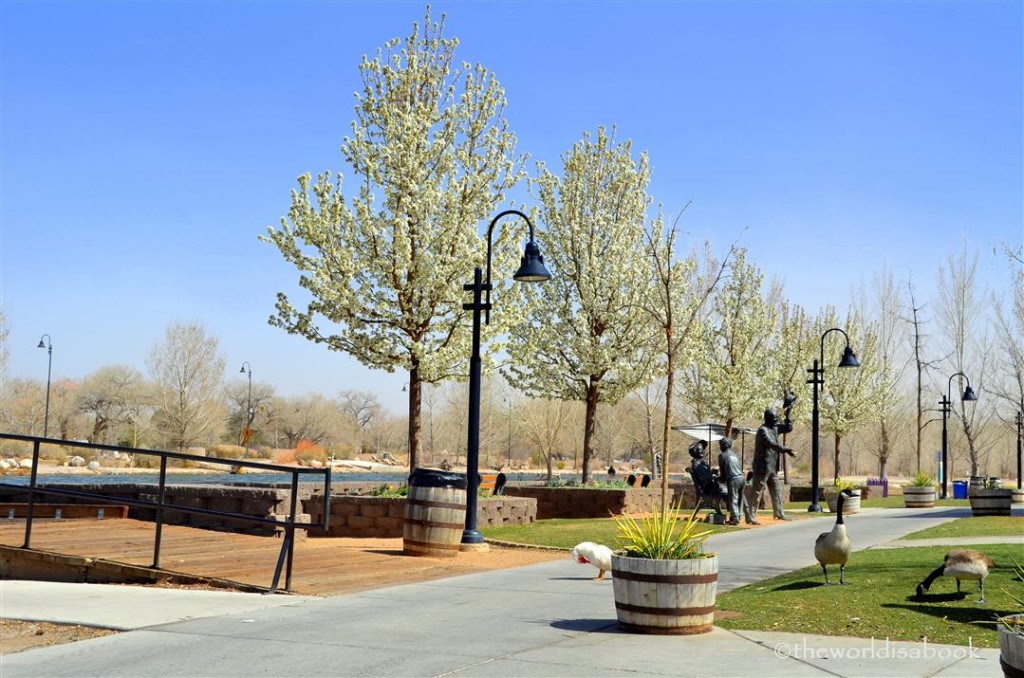 During warmer weather, visitors can rent pedal boats to enjoy the Central Pond. Kids can also sail remote controlled model boats at Model Boat Pond. There are also plenty of ducks and geese to feed here.  We saw a lot of them and enjoyed watching them interact with people. There was also a large train house and a few walking trails. I can imagine how beautiful and active this place would be on a summer weekend.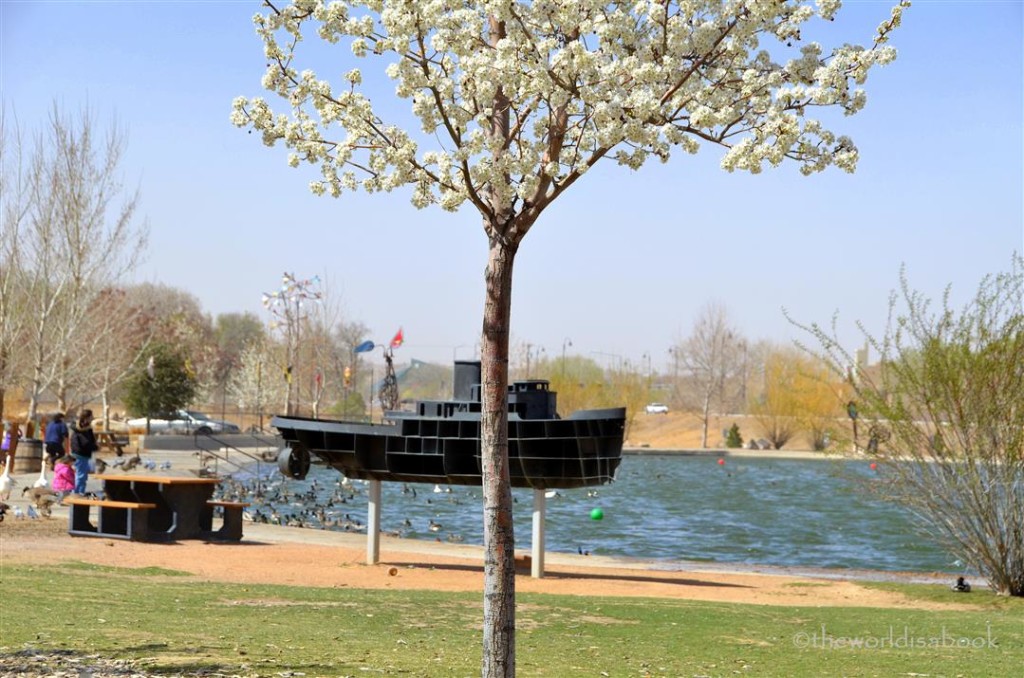 3. Historic Route 66
Route 66 was a historic highway in an east-west direction from Chicago, Illinois to Santa Monica, California. Freeways eventually replaced the main roads but the old historic highway can still be found in many cities including Albuquerque. Route 66 is 4.2 miles long and runs through the city's galleries and restaurants in Nob Hill, downtown and to the University of New Mexico. The best time to visit, especially with the kids, is at night when the vintage and new neon signs are bright and glowing.
4. Nature Walks/Hiking
New Mexico's vast desert areas and more than 310 days of sunshine are ideal for nature walks and hikes. The city reserved over 28,000 acres consisting of parks, open spaces, bike and hiking trails. Go to the Open Space Visitor Center for plenty of information on where to start and what to do depending on your interests and time constraints. The center also houses exhibits, an art gallery, children's room, nature and wildlife viewing areas, trailheads and scheduled free events. For a listing of some of these open spaces, visit the park website.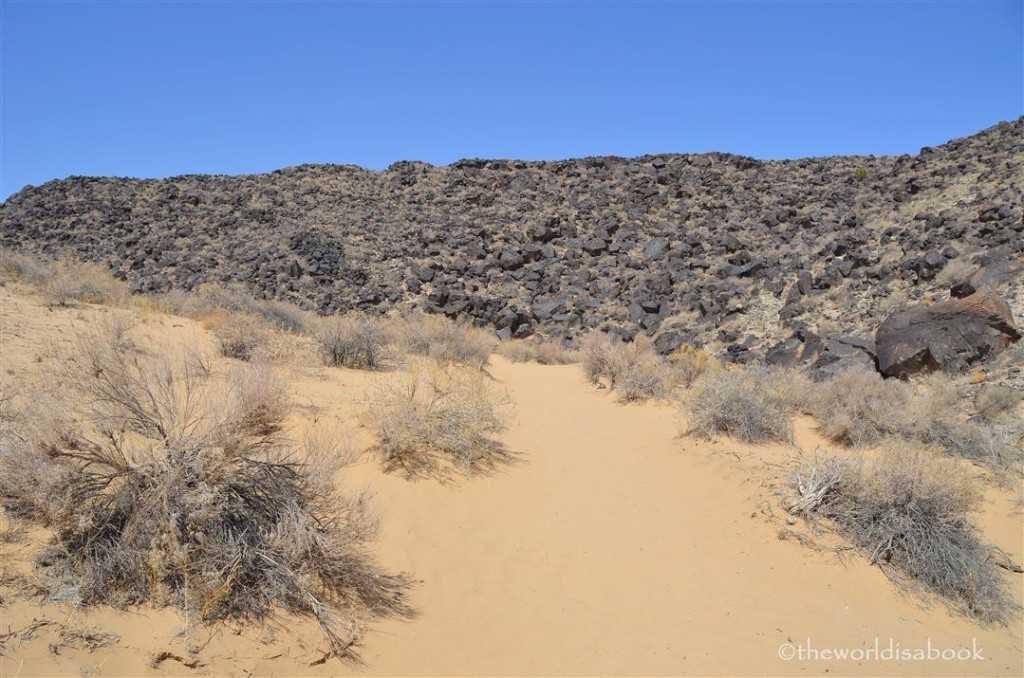 5. Explore the Old Town area
This charming area was where Albuquerque was founded and is its oldest area. The ten-block area of restaurants, galleries and stores housed in adobe buildings was a wonderful place to walk around for its history and Pueblo-Spanish style architecture. The central plaza with a gazebo had benches for sitting and people watching. It's also a great place to run around for kids who have been sitting for awhile on those long car rides.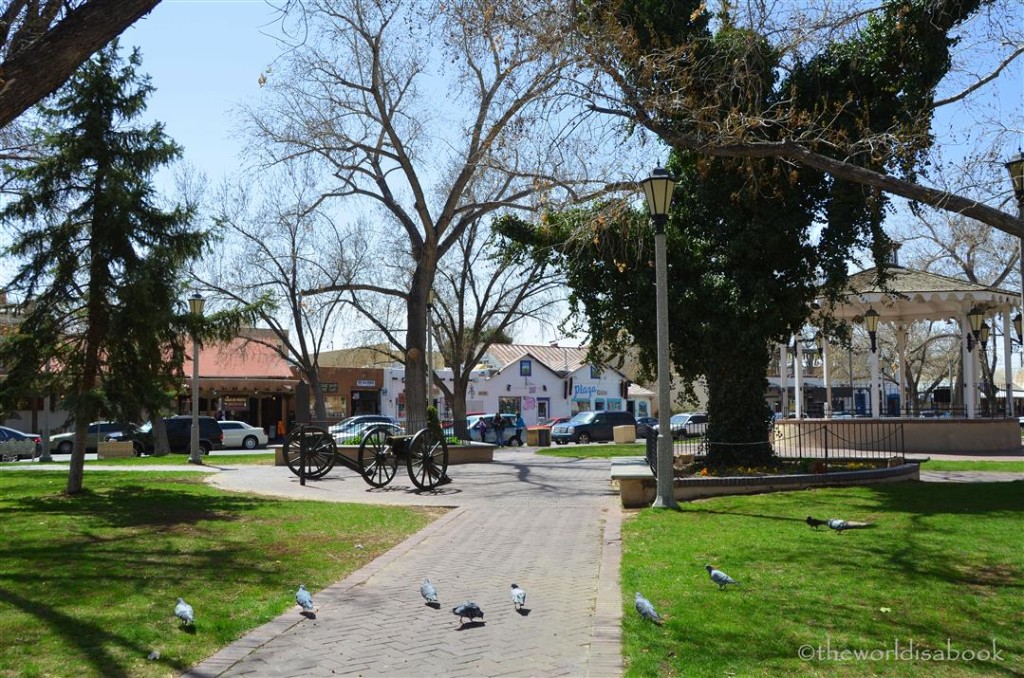 Go into the quaint alleys and see where the winding paths take you. My kids were fascinated with all the chile peppers hanging from the stores and all the unique Southwest merchandise. Don't miss the San Felipe de Neri church which is the city's oldest building. It's a small but beautiful church. Parking was free for two hours around the area.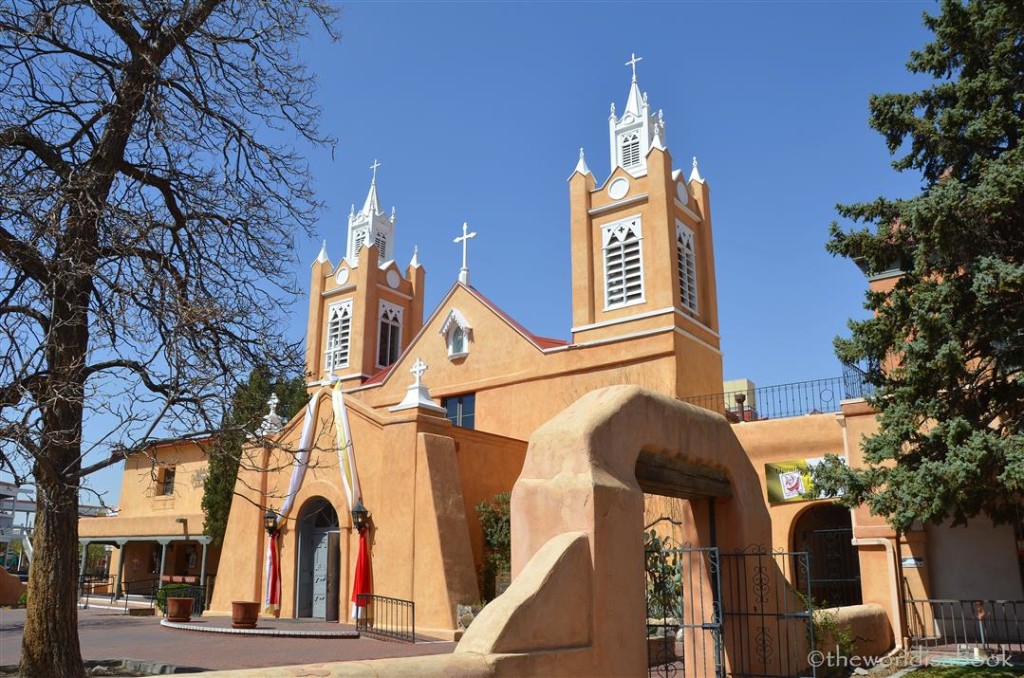 Occasional Freebies
Albuquerque Museum of Art & History is free every Sunday from 9am-1pm and the first Wednesday of every month. It's also free on the first full weekend of every month for Bank of America customers who show their credit or debit card.
The Anderson-Abruzzo Albuquerque International Balloon Museum is free every Sunday from 9am-1pm and the first Friday of every month. Albuquerque is famous for its hot air balloon festival in October and this is the place to learn about its history and see some of those balloons.
See some Native American dances at the Indian Pueblo Cultural Center during the weekends at 11am and 2pm.
ARTScrawl Gallery Tours – These tours are free on the third Friday of the month.
*What other free attractions in Albuquerque can you add to the list?
This is a part of a series called Five Free Family Friday.  I hope this will grow into a collective guide of free family-friendly attractions of places all over the world.  If you'd like to contribute with the free attractions in your home city, I would love your guest posts