Visiting the Alien City of Roswell New Mexico
According to The Mutual UFO Network  (MUFON), the largest privately funded UFO research organization in the world, there were about 500 reported sightings of unidentified flying objects (UFOs) every month mainly in North America in 2011. But, there's only one town in the world who is synonymous with UFOs and extraterrestrial beings – Roswell, New Mexico. We passed by Roswell as we traveled from Santa Fe to Carlsbad Caverns National Park a couple of months ago and found a very interesting town living up to its alien city nickname.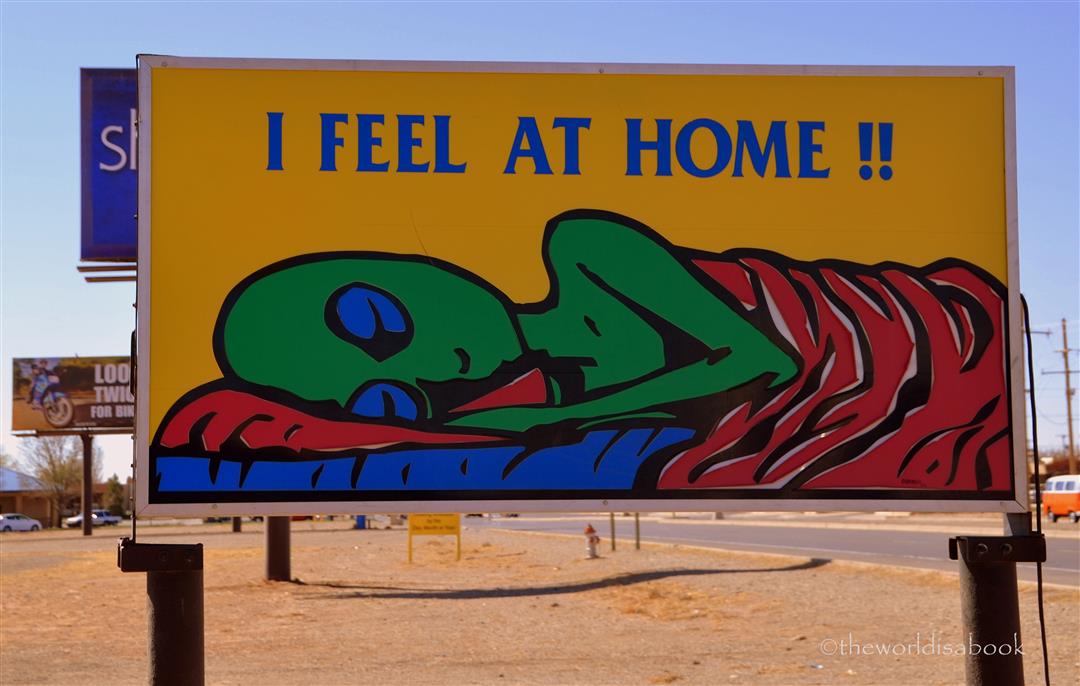 This town was thrust into international news after a mysterious incident in July 1947. Eyewitnesses claim seeing a shiny unidentified flying object crash to the ground in a ranch field northwest of Roswell. The foreman and a neighboring boy found metal chunks of what appeared to be an aircraft that exploded. Investigators from the nearby Roswell Army Field removed the debris and at first claimed it was a "crashed disk" and later retracted claiming it was a weather balloon instead.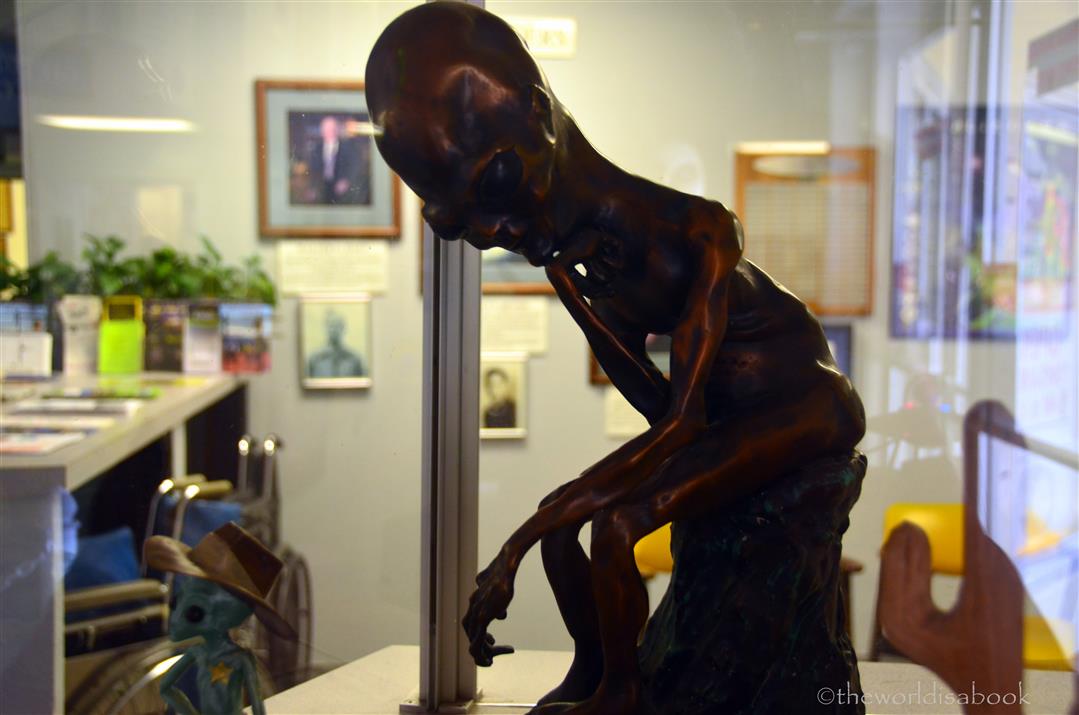 It wasn't until 1978 when several articles and research surfaced claiming to have interviews with witnesses, both military and civilian personnel, to the 1947 event. Through the years, these researchers believed the Roswell Incident was part of a US Government cover-up which actually recovered an aircraft that was not from this world. The Roswell stories have spun to involve recovering large debris of exotic metals and retrieving of extraterrestrial bodies. It doesn't help that the government keeps a tight lip, with secrecy oaths and showing minimal public records leading to many unanswered questions.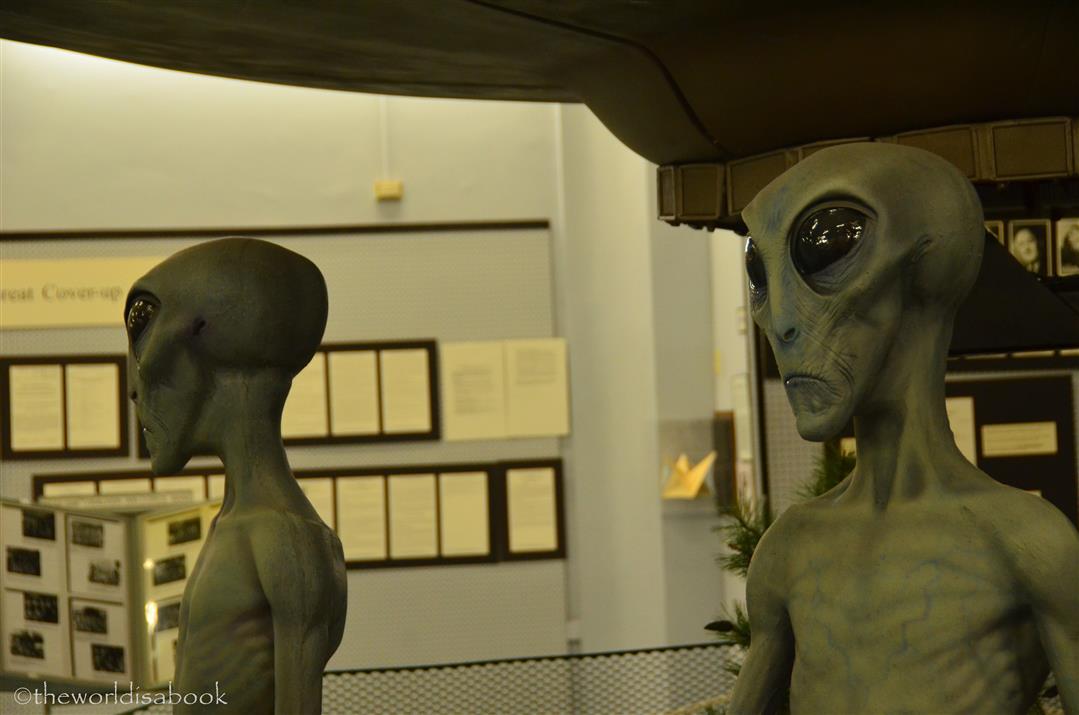 Roswell has learned to embrace its quirkiness as a destination for those interested in science fiction, UFOs and aliens. A town hosting the annual UFO Festival has to be ready to welcome its visitors with these uncommon interests.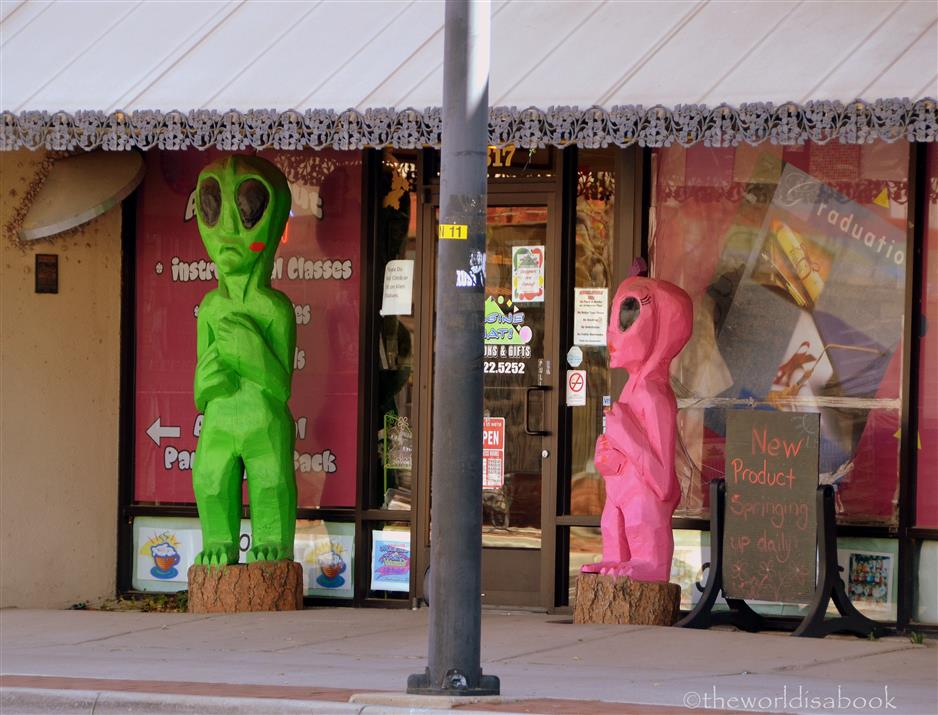 They really do play up to it too. Extraterrestrial creatures in various forms were pretty common sights.  My kids were more than happy to play "spot an alien" as we drove down the street.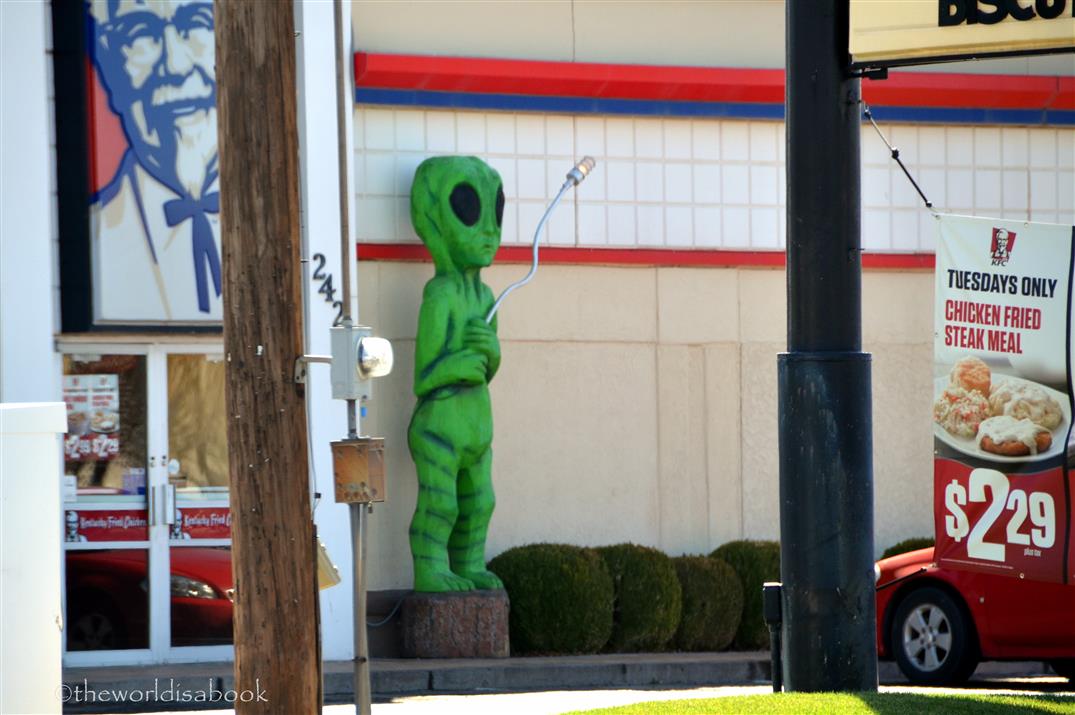 We found the various alien signs and figures all amusing. Want to know a great way to wake the kids up from a road trip nap? Stop the car in front of a large green alien figure right by their window.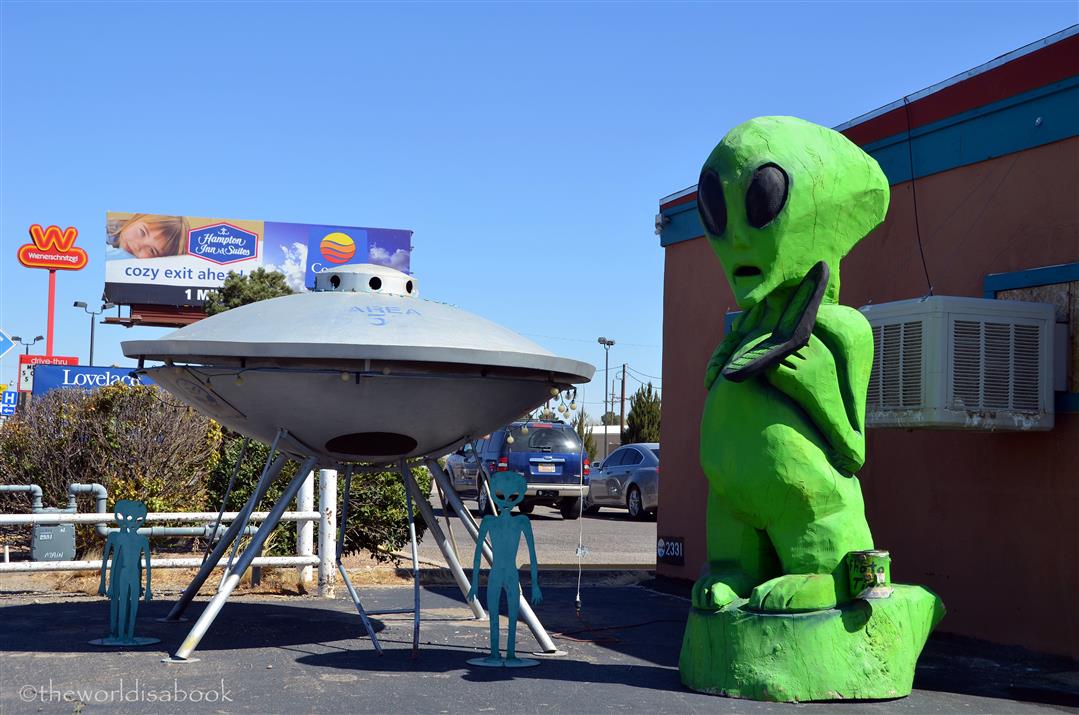 We found gleaning spaceships along the road and plenty of stores selling alien and out of this world merchandise.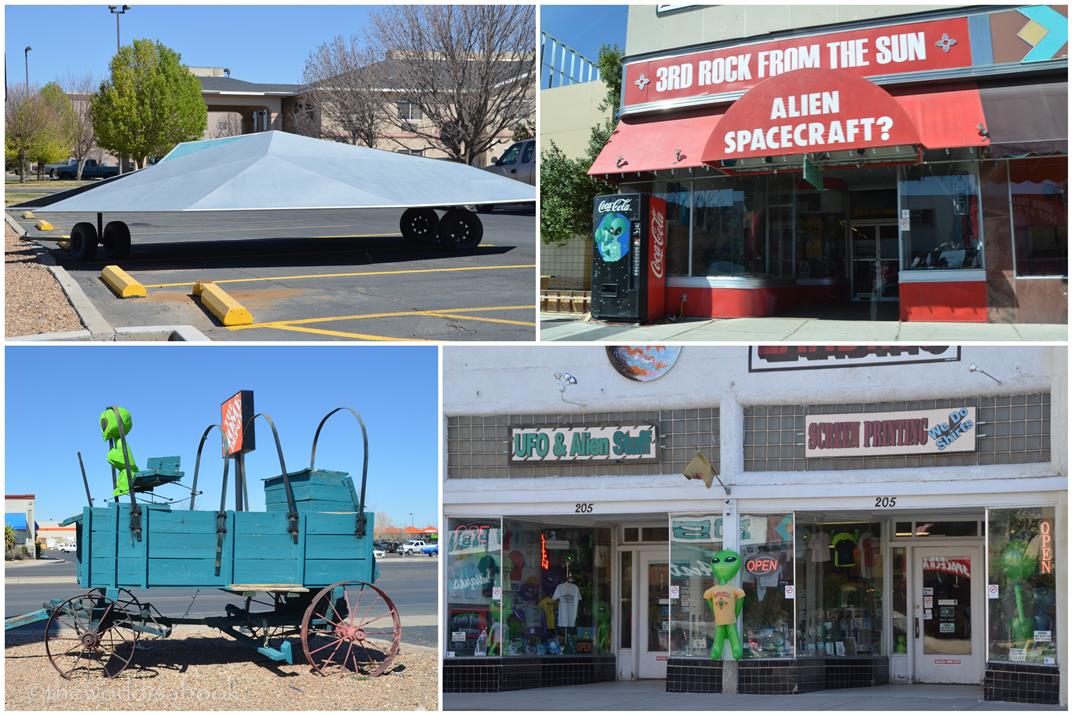 We also found many of their lanterns and light posts in alien form.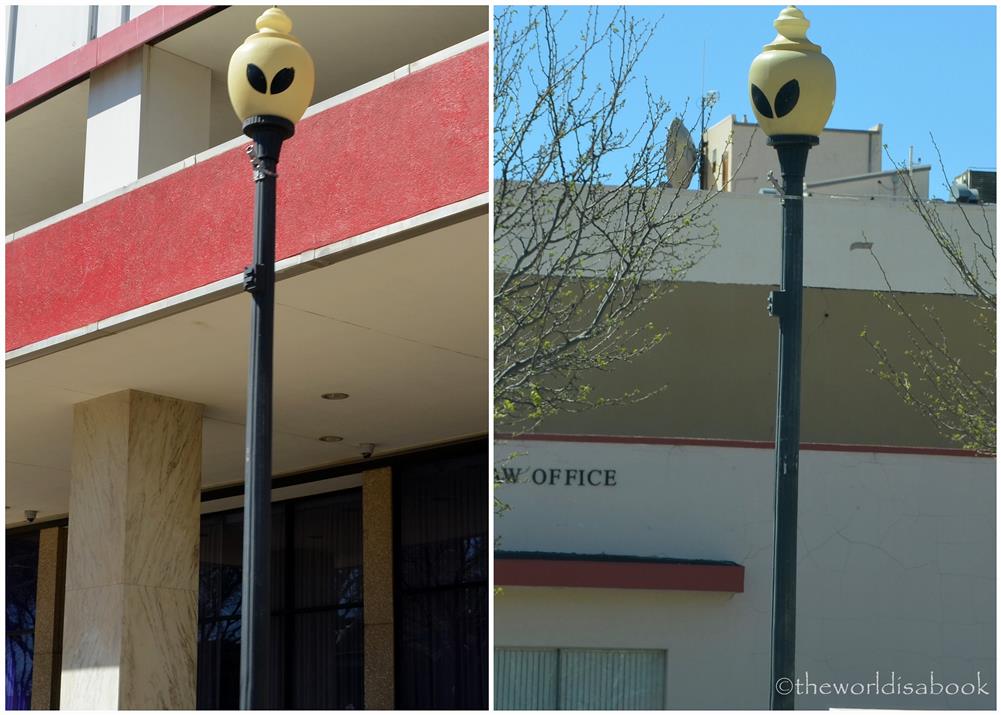 We couldn't pass up a visit to the Roswell International UFO Museum and Research Center because we like quirky museums and roadside attractions. This small museum, housed in an old movie theater, was full of information and a mecca for alien believers.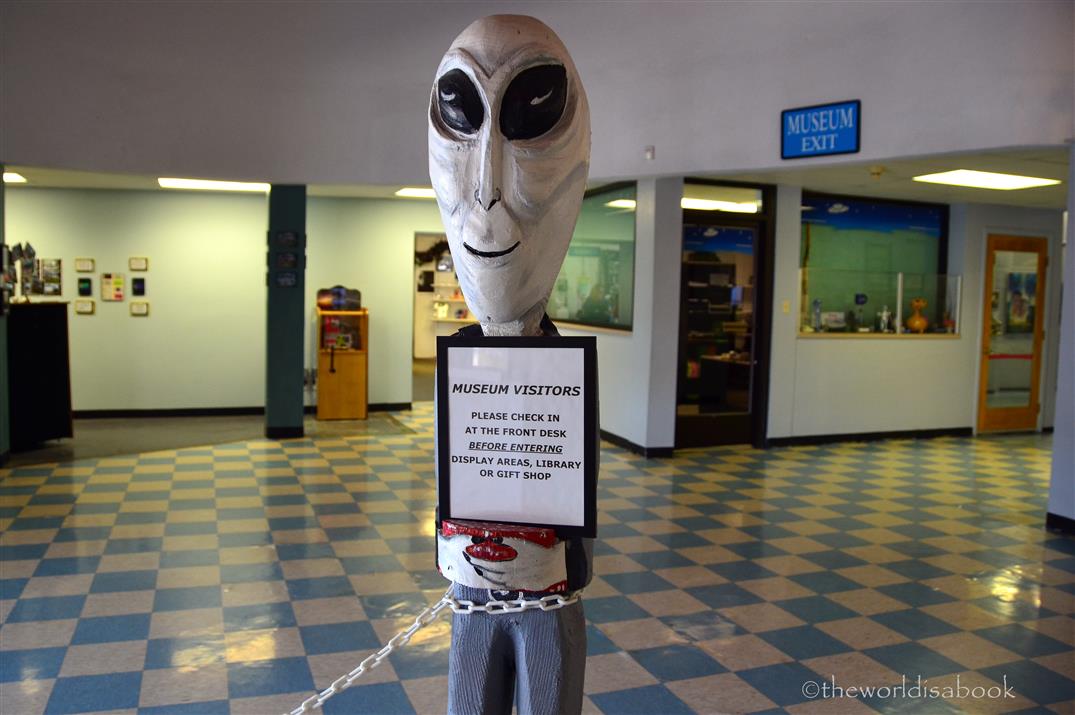 It was an interesting walk through of the chain of events that happened in Roswell in 1947. There were many newspaper clippings, files, and witness testimonies in writing. After reading through the eyewitness accounts and other reported events, I started to question the validity of a weather balloon crash too. The testaments and exhibits about the Roswell Incident were designed to turn skeptics into believers.
They supplemented the Roswell incident exhibits with other sightings from around the world over the centuries. I found it very interesting that some of the accounts from these people, some pre-television and Internet era, were eerily similar.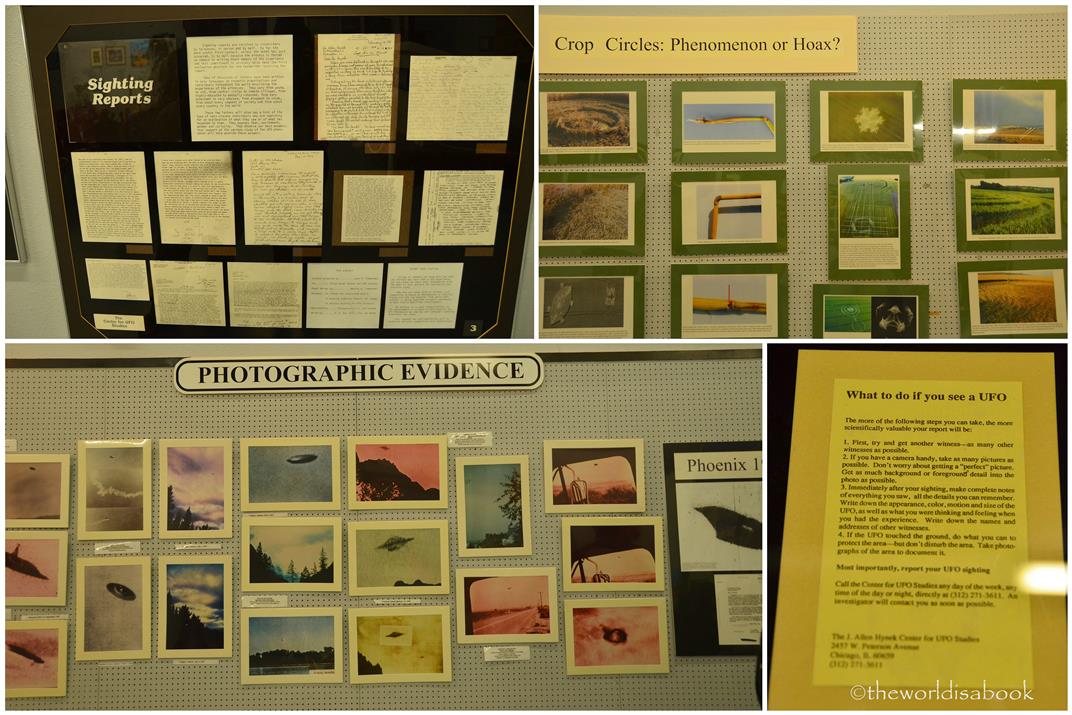 There's even an opportunity to take your picture with the aliens and their spaceship. It made for a good tourist photo op for all the visitors.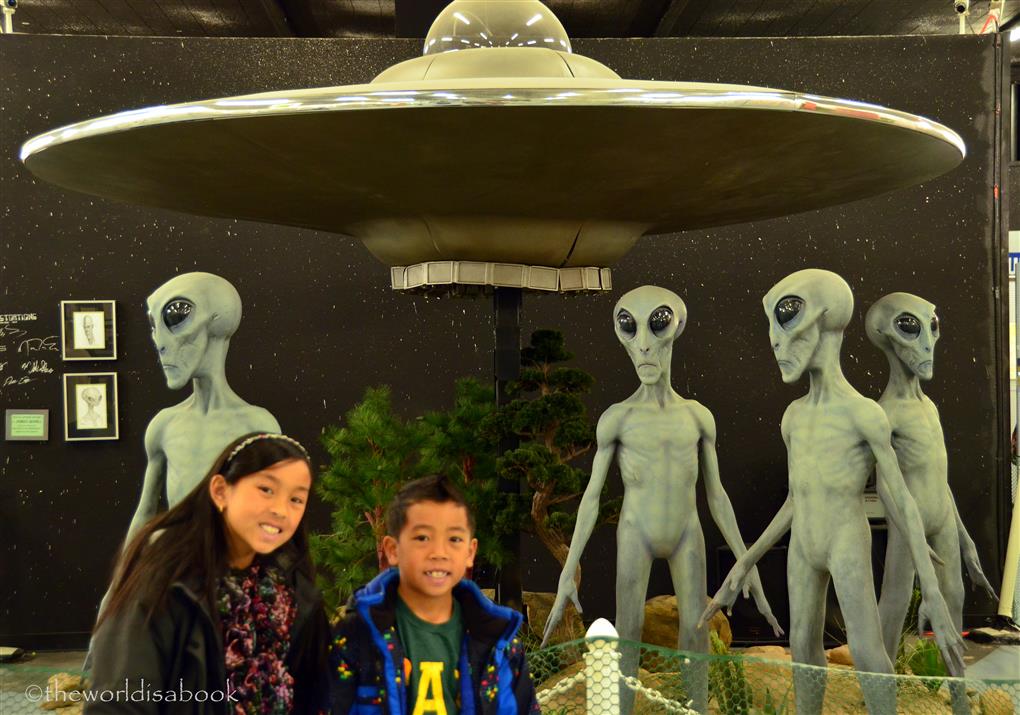 We found this behind the glass window exhibit of what appeared to be scientists looking like they're examining an alien. It looked very disturbing and I hoped that my seven-year old son wouldn't get nightmares from all the exhibits. Thank goodness he didn't and he thought they were actually "pretty cool".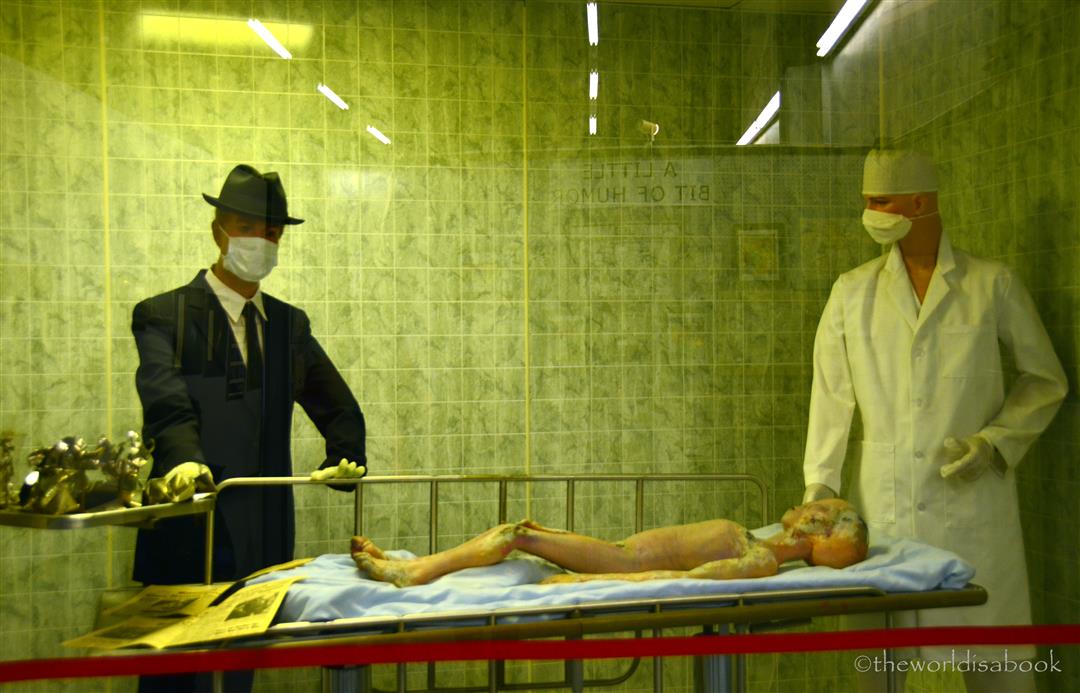 Although, it was pretty hard to erase those alien images from your head after seeing them. You can spend from a few minutes to hours inside this museum depending on your alien interest level. My husband read through a lot of the material. He's interested in government conspiracy theories so this was all fascinating to him.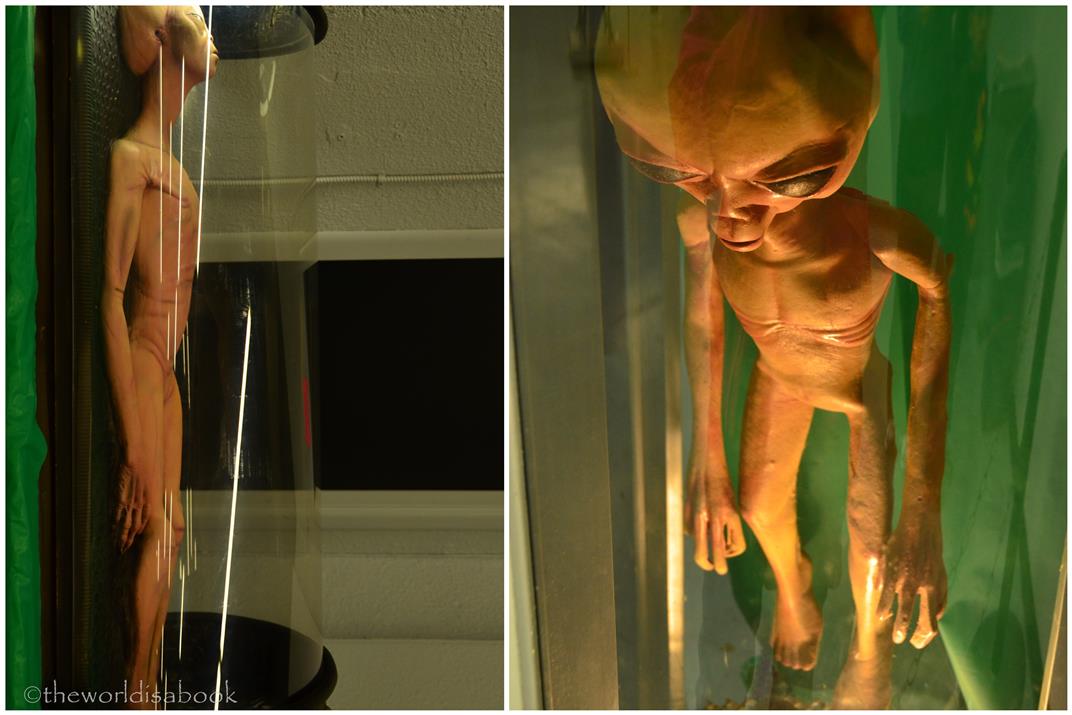 My kids didn't care too much after awhile saying it involved too much reading to find out if aliens really landed here or not. They were also more interested in seeing the alien merchandise that awaited them at the gift shop. I wish the museum had a bit more interactive activities for the kids to hold their interests longer.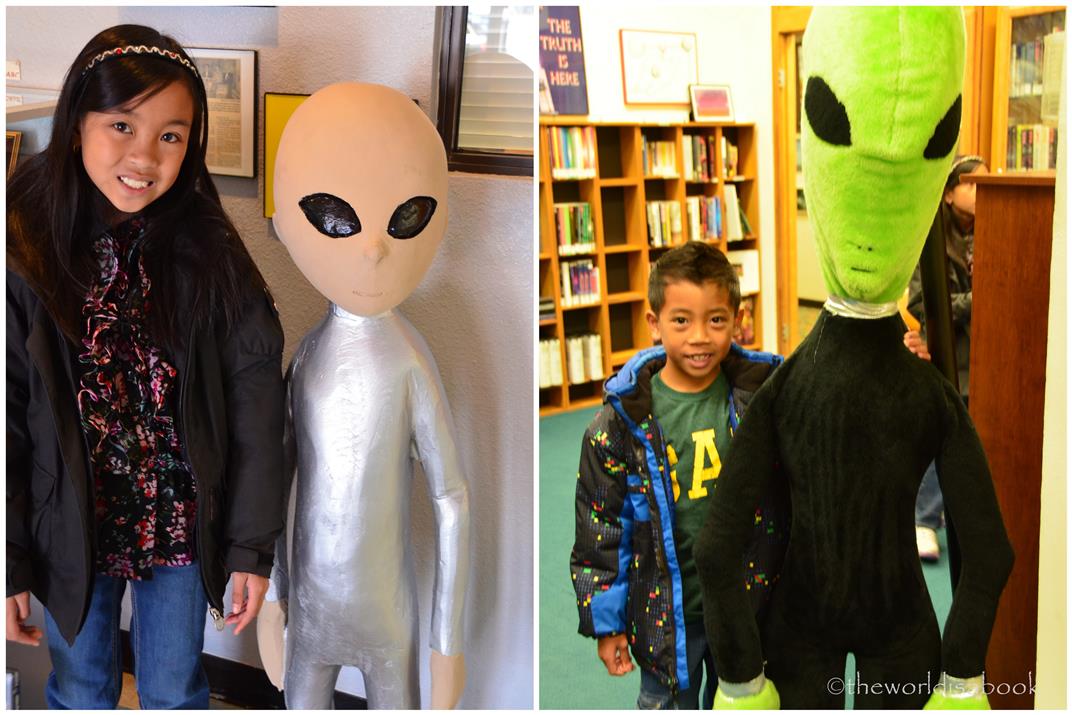 Roswell was surprisingly a pretty decent size city. We were expecting a small town with one main street but found many hotel chains, stores and restaurants. I wouldn't go on a detour to visit Roswell. But, if it's on your way and you have an interest in UFOs and aliens or the bizarre, then it's worth a stop. Was it a cover-up, a hoax or story gone wild? The Roswell Incident is the most documented and fully investigated UFO incident and the events that happened in 1947 still remain a controversy and fascination for many people.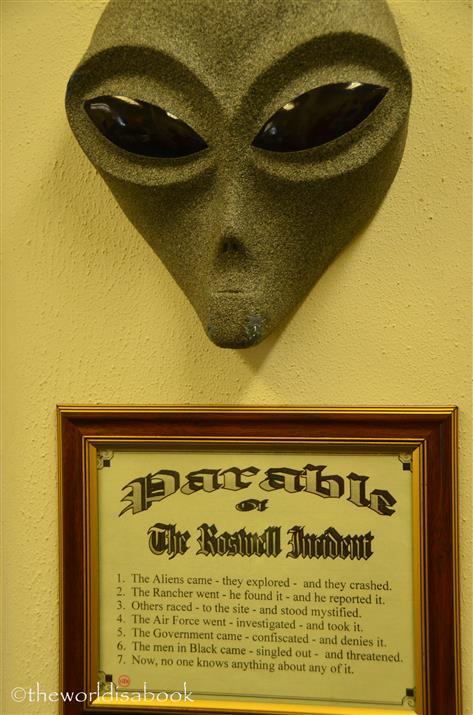 Visiting Roswell and International UFO Museum Tips and Basics
Museum Admission Price: Adults $5; Kids 5-15 years old $2; Military and Seniors $3
Please keep in mind that smaller children may find some of the alien exhibits disturbing.
There is a library inside the museum with an extensive collection of books about UFOs.
Roswell has the largest mozzarella cheese factories in the world.
Roswell UFO Festival  is held annually in July with speakers, contests and many events.
*Have you visited Roswell? Would you make a pit stop here?