Our Travel Memories and Adventures in 2013
We made it through another year! I always look forward to reading other bloggers' year-end round-up posts around this time. It's a great opportunity to see which posts I've missed over the year and be inspired from the places they've traveled. So, here's my contribution to the blogosphere. 2013 wasn't as intense as last year's adventures but still as memorable. This is our year's favorite travel memories and experiences through five countries and eight states.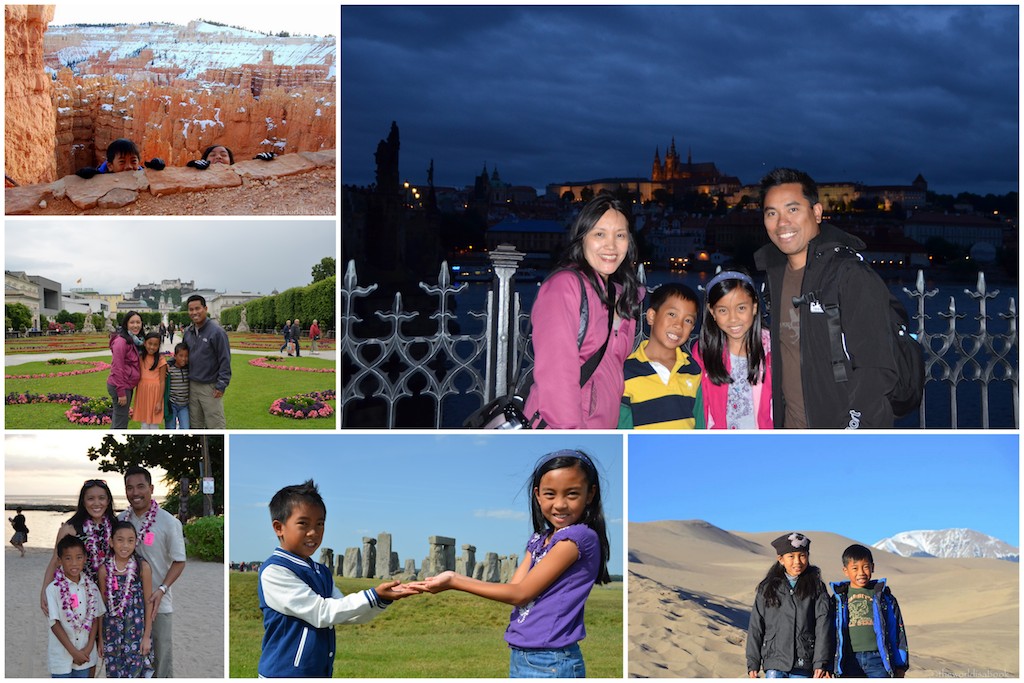 Favorite Trip
Our favorite trip this year was our European Castles and Palaces tour last summer. It was a whirlwind 16 days of visiting royal homes (among other things) in four different countries. We loved seeing the opulence and learning the history of these magnificent homes. Summer was a great time to visit when the perfectly manicured gardens in many of these places were in full bloom.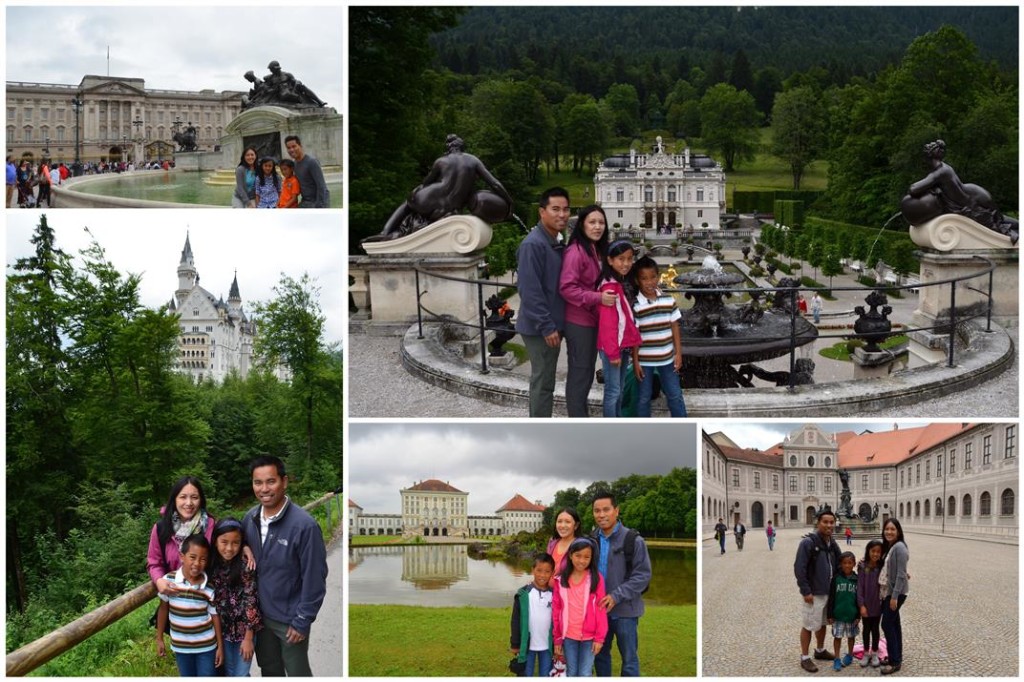 The highlight had to be our visit to the most photographed castle in the world – Neuschwanstein Castle in Germany. It was as majestic as I had imagined it set on a mountain ridge surrounded by a lush forest and lakes. We felt like we stepped into the pages of a fairy tale book. Sure, it was crowded and a bit touristy but still worth the trip.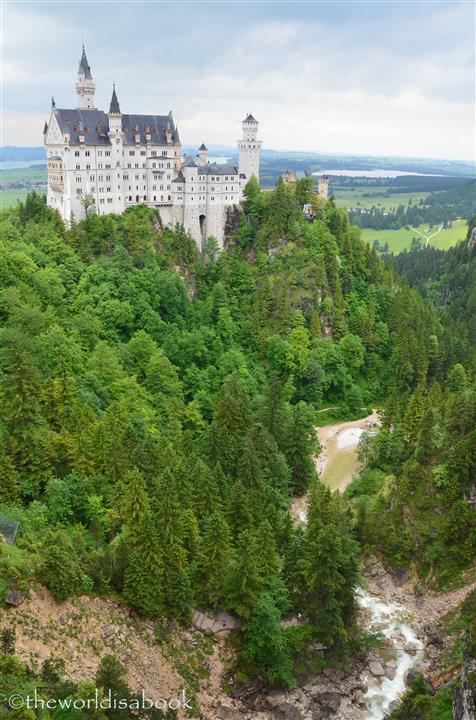 Favorite Childhood Dream Come True
Many movies inspired me to travel when I was younger. But, there was only one I watched over and over again – The Sound of Music. Luckily, my kids enjoy watching the movie too. The hills, lakes, architecture and streets of Salzburg, Austria and its surrounding areas have made me long to visit this idyllic city for years.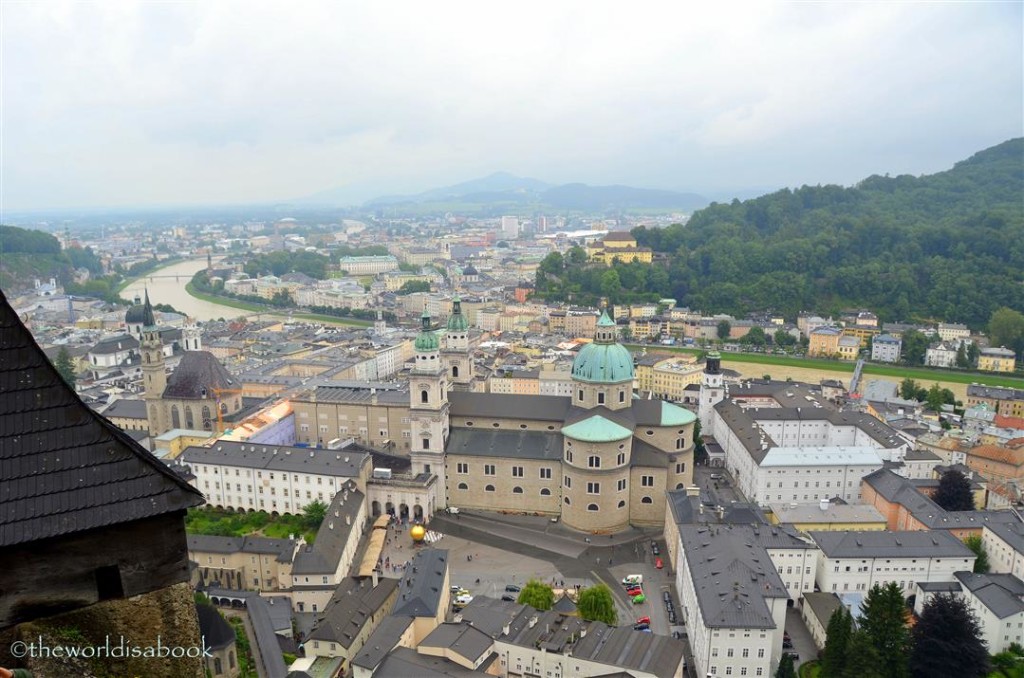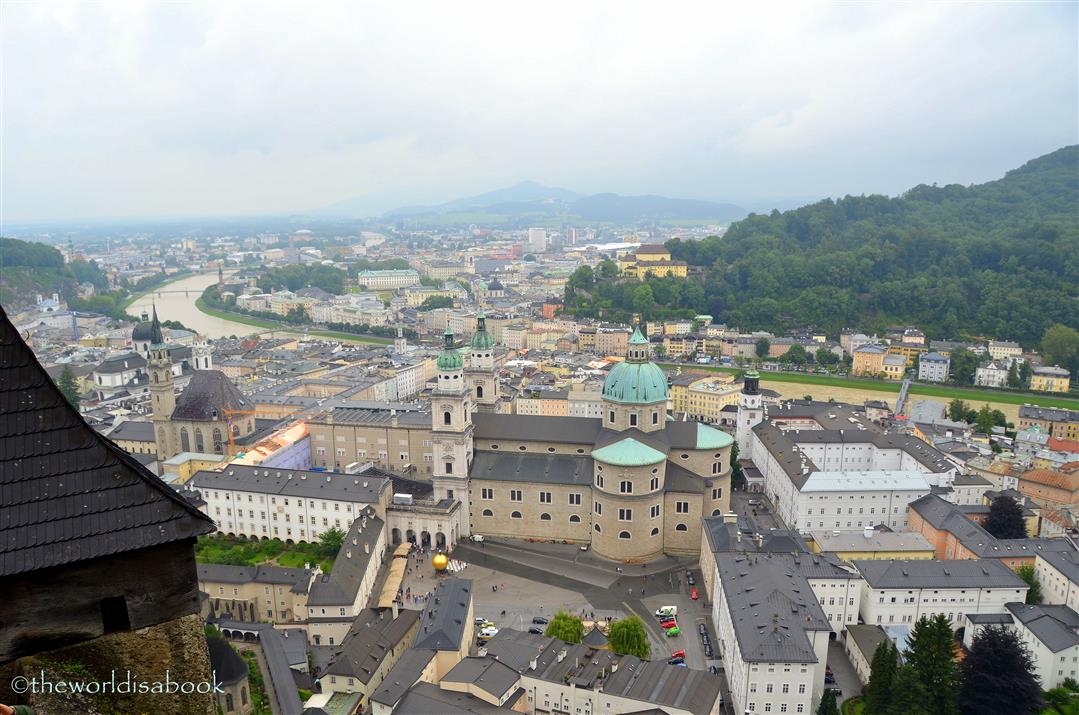 We were lucky enough to spend a day in Salzburg while in Munich. We decided to do our own Sound of Music tour to visit the attractions featured in the movie. It was a great way to see the city and learn its history while fulfilling childhood dreams of seeing the gazebo, singing Do-Re-Mi on the steps of Mirabell Gardens and running through the vine tunnel.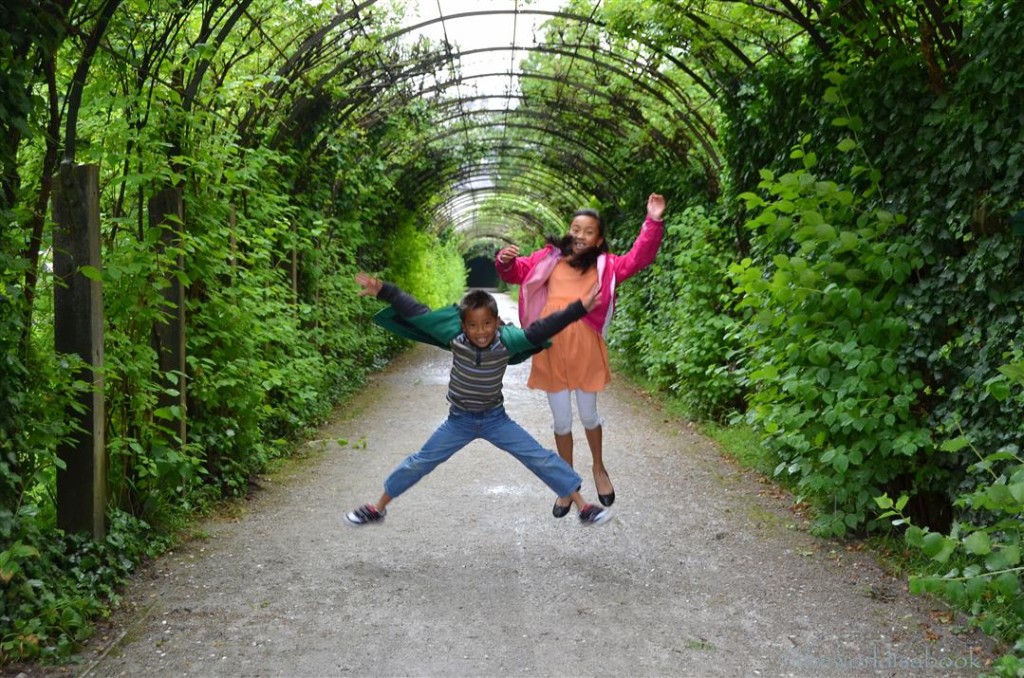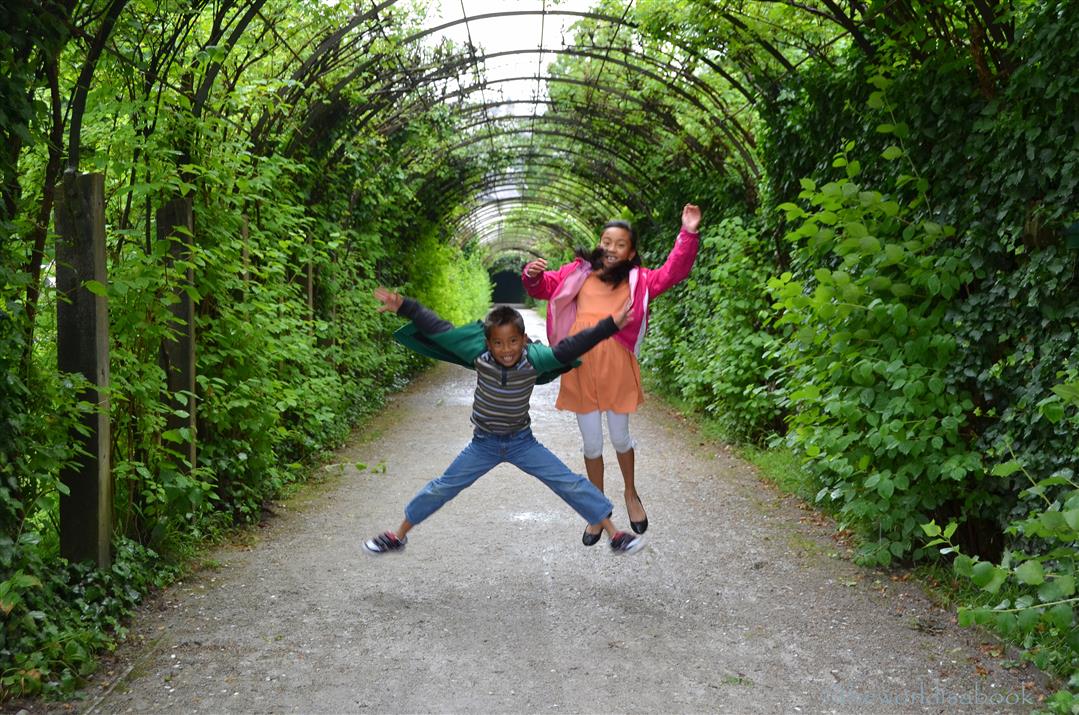 We also got to see that Salzburg was beyond the perfect backdrop of this classic movie. We also felt Mozart's presence and found him in various ways in his childhood city. It was a beautiful and charming city and one we hope to visit again. After all, my daughter and I still need to go on a hill with our dress, twirl and sing "The hills are alive with the sound of music".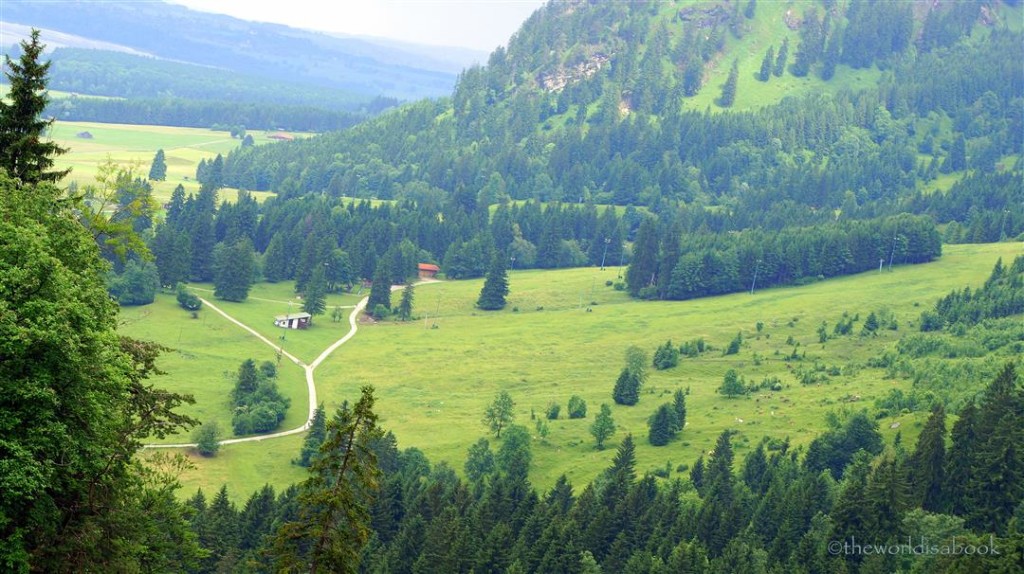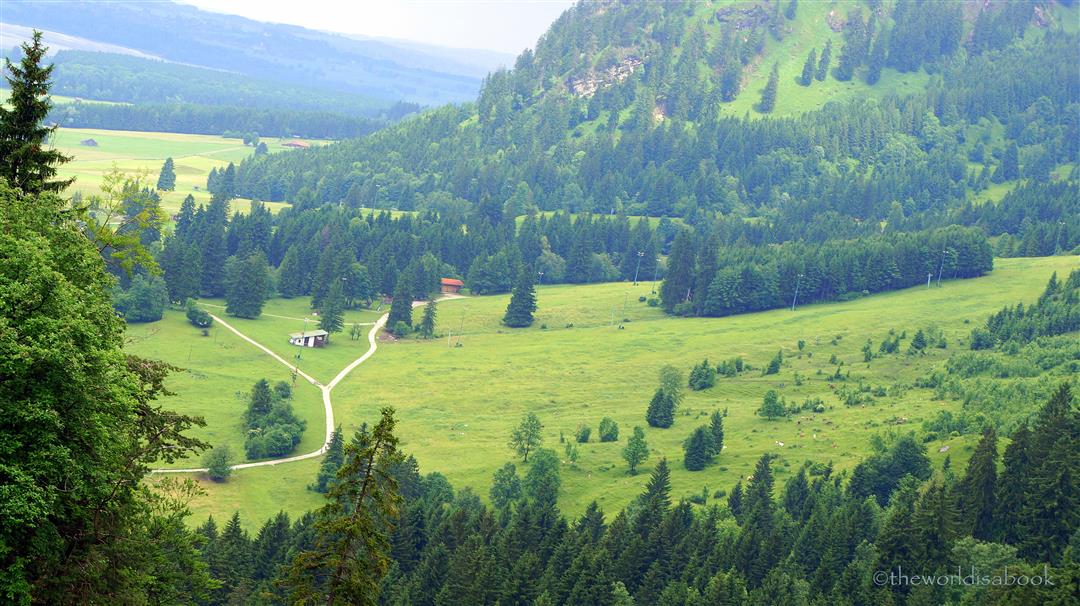 Favorite International Destination
Germany has always been at the top of my travel wish list but I wasn't prepared for the beauty of Bavaria Germany. We had a rental car so we had a chance to explore some of the charming, picturesque towns on our way to the castles. We loved seeing the farmlands and towns like Oberammergau with colorful window flower boxes and painted frescoes on their walls. We also enjoyed sailing along Bavaria's largest lake, Chiemsee, and seeing the scenic islands. We would love to explore this area more in the near future.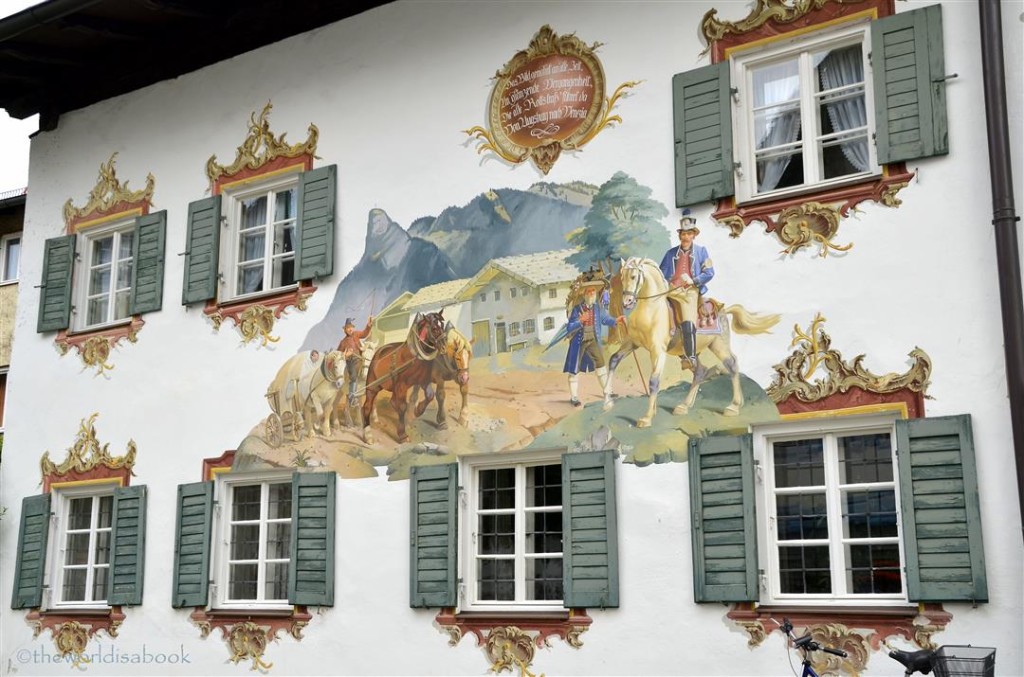 Favorite USA Destination
Our visit to the Hawaiian island of Oahu was just last month but we hope to return again soon. We finally fulfilled a visit to the island's North Shore to see Hawaiian green sea turtles and daredevil surfers and eat the famous island eats like garlic shrimp and shave ice. After the third try, we also finally made it to Hanauma Bay for some snorkeling and enjoyed some beach time.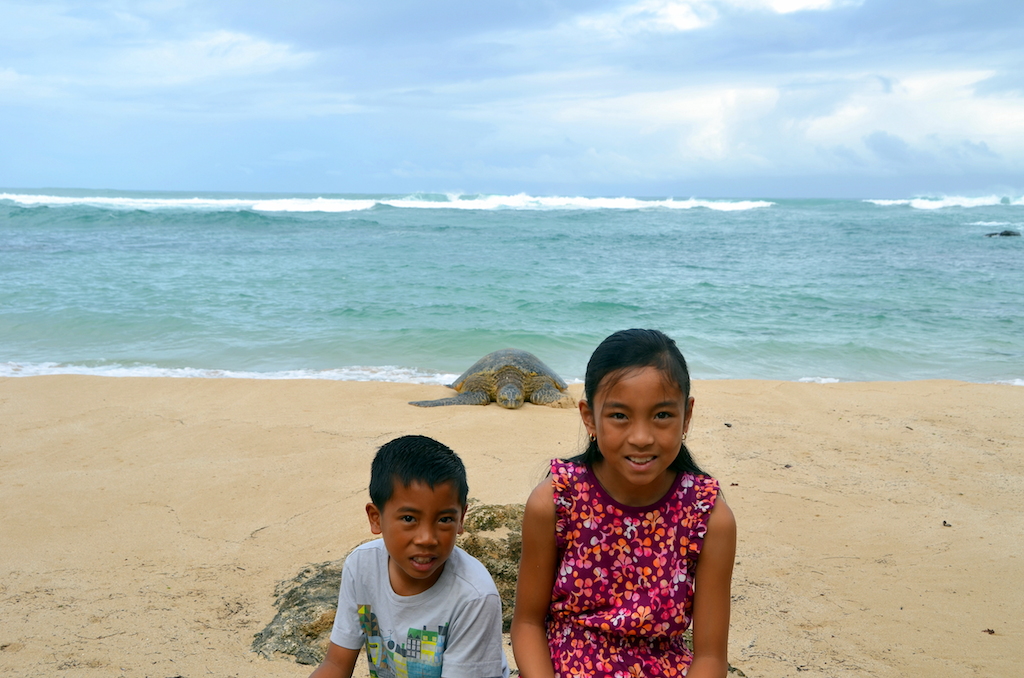 Hawaii was also the most memorable because we got to see old friends and spend some time with two of my brothers and my kids got to hang out with their cousins. The luau was a lovely way to spend an evening with the whole family against some stunning sunsets in Ko'Olina Cove.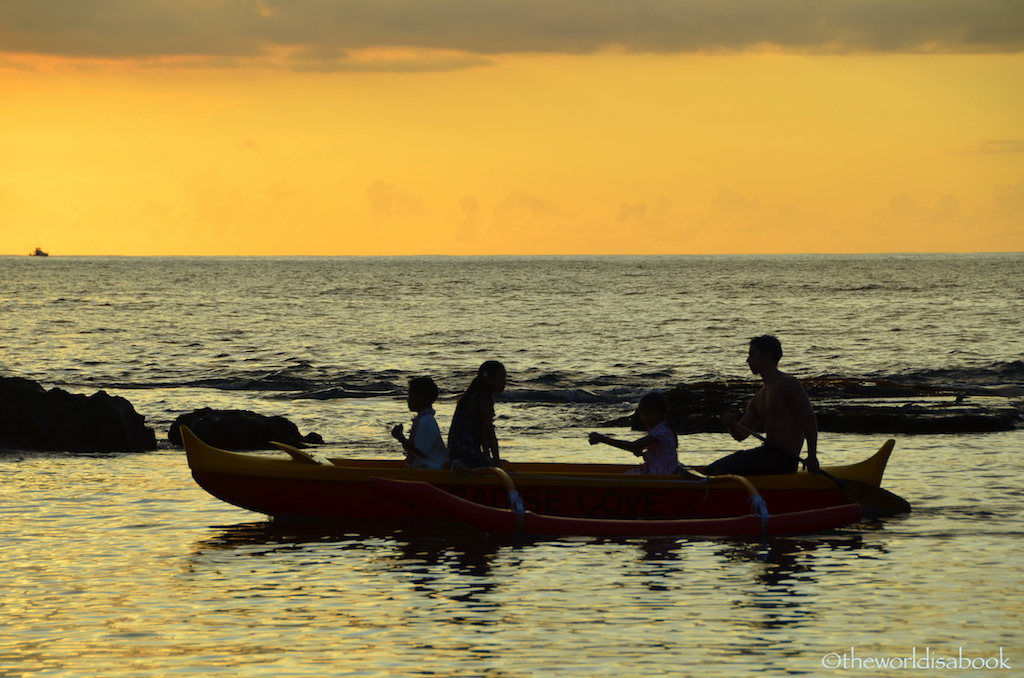 Favorite Local Destination
We bought an annual pass to Disneyland Resort last year which is about an hour from our house. Needless to say, we spent quite a lot of time at Disneyland and California Adventure this past year. I know it may be hard to understand how visiting a crowded amusement park repeatedly can actually be fun. But, we actually looked forward to visiting after a long week of work and school.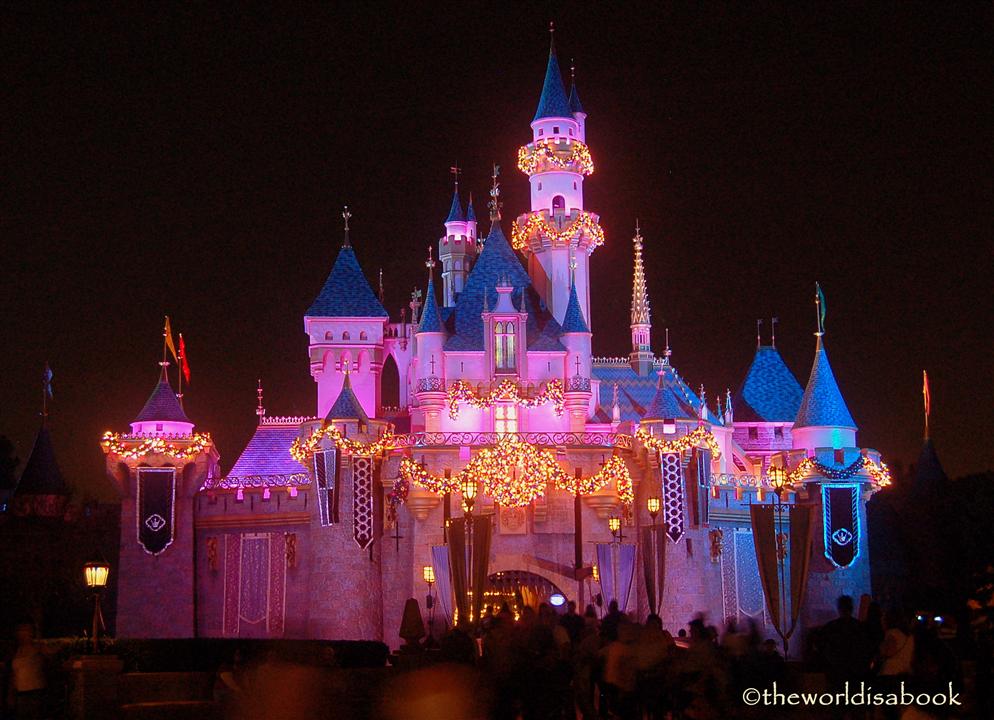 I wish I could bottle up the joy and excitement in my kids' faces every time we step into the parks or when they see one of the characters.  I can't explain how the inner child in me suddenly comes out every time I see Sleeping Beauty's castle. My husband and I savored those priceless family moments. I don't know how long my kids' will be Disney fanatics. I hope into adulthood but the teenage years are looming for us and as I've heard, can be quite unpredictable.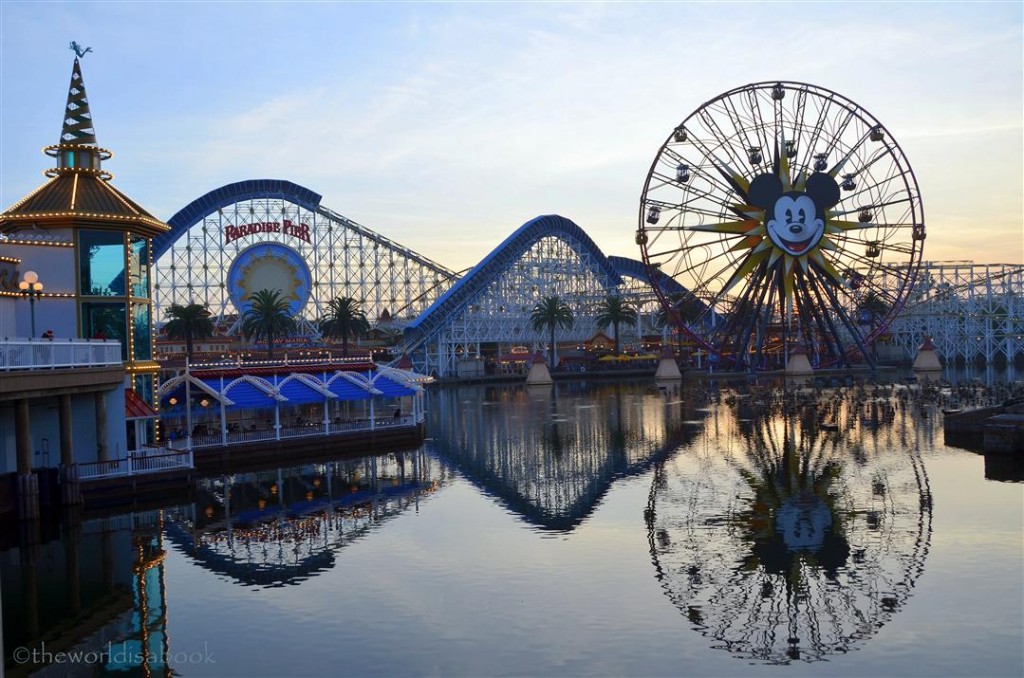 Weirdest Visit
It's always fun to seek out bizarre attractions during our travels. We knew Roswell, New Mexico would make for a fun stop while road tripping. But, we were a bit unprepared for how much Roswell embraced its reputation as an alien city based on tales of alien landings and government conspiracies.  There were "aliens" in all forms and sizes throughout the city. We also had fun visiting Roswell International UFO Museum and Research Center and posing with aliens.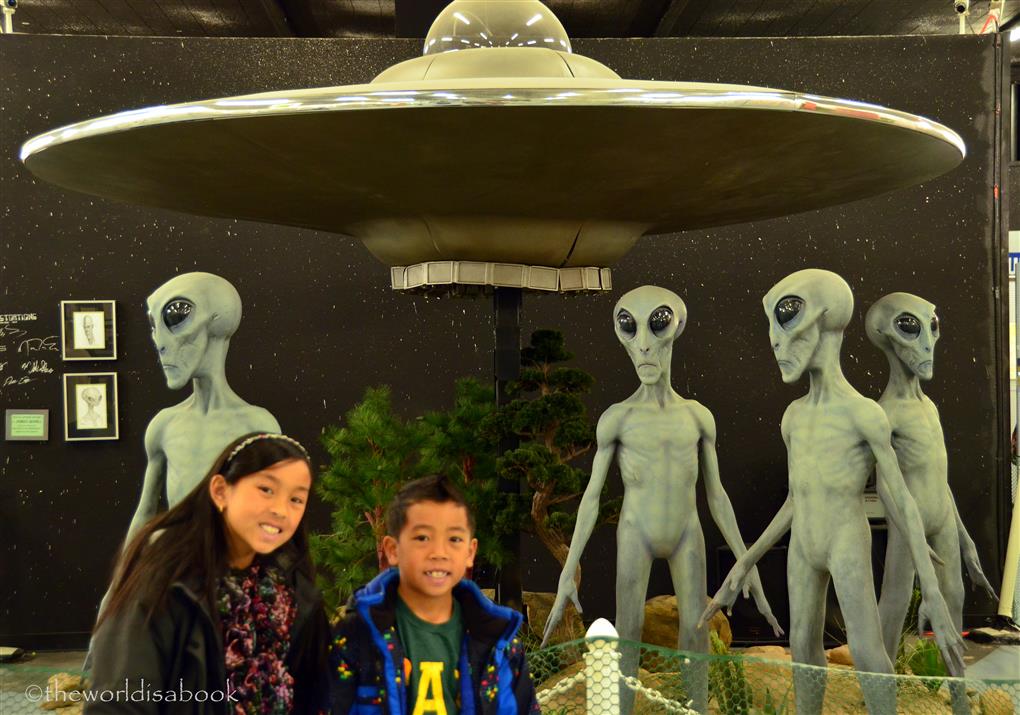 Creepiest Visit
I couldn't do a round-up post without including one of the most fascinating yet eerie places we've visited. The Church of Bones at the Kostnice Sedlec Ossuary in the Czech Republic made for a great day trip from Prague. The various arrangements of 40,000 human skeletons as art pieces were unforgettable and amazing.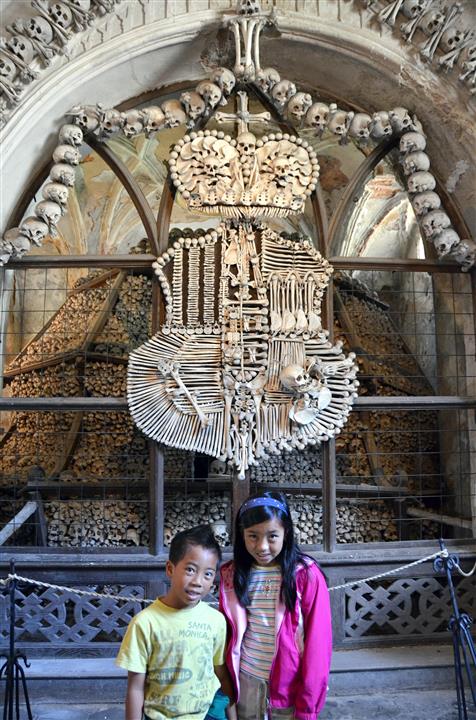 It's hard not to be in awe after seeing skull pyramids or a chandelier of bones from almost every bone in the human body or an impressive coat of arms in bones. While it felt weird and creepy being in here, this final resting place was also filled with so much interesting history.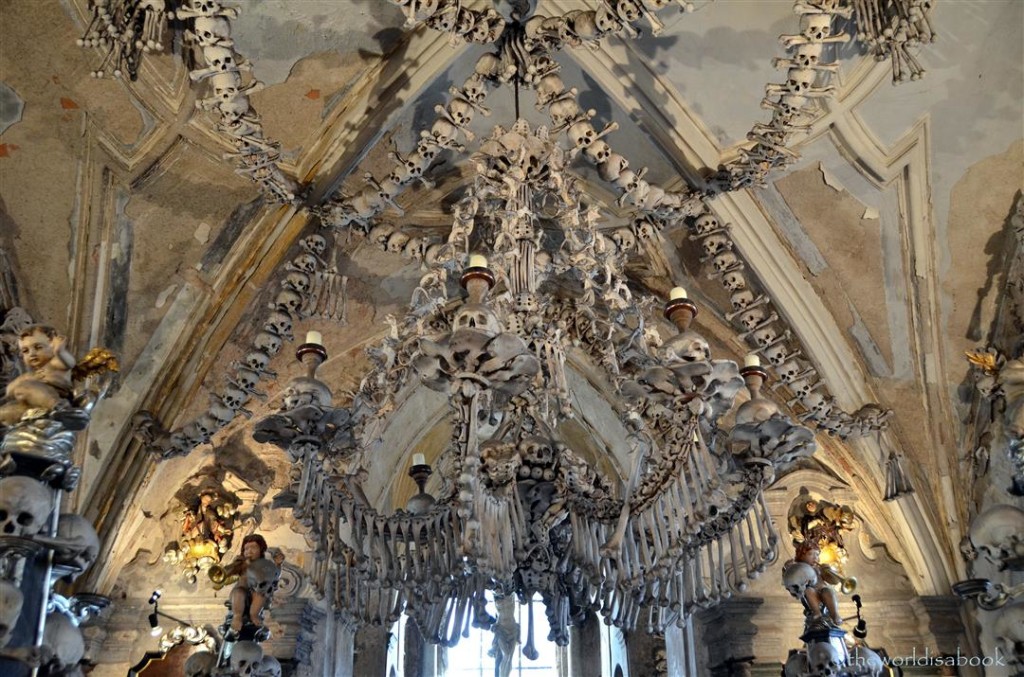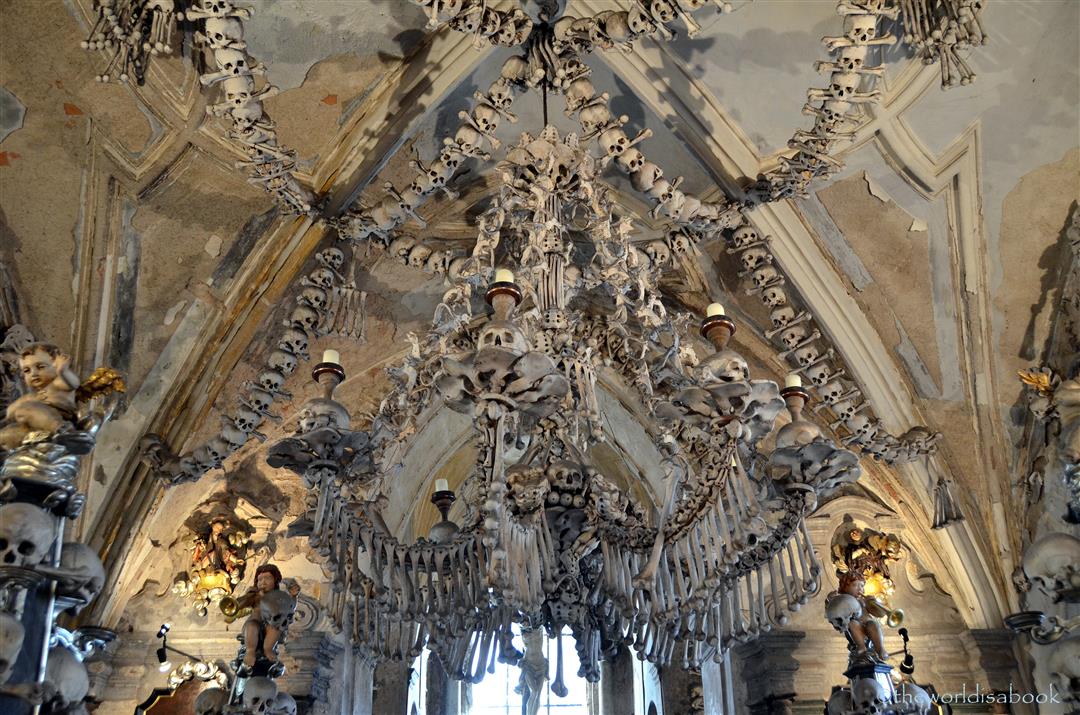 Favorite National Park
We visited six US National Parks and Monuments last year. They were all magnificent in their own way but Carlsbad Caverns in New Mexico had to be my favorite followed closely by seeing the hoodoos at Bryce Canyon. The incredible underground wonders of Carlsbad Caverns were such spectacles and a delight to explore. This place was huge with the Big Room alone equivalent to six football fields. The sheer size and variety of the formations and chambers made exploring this cave an unforgettable experience.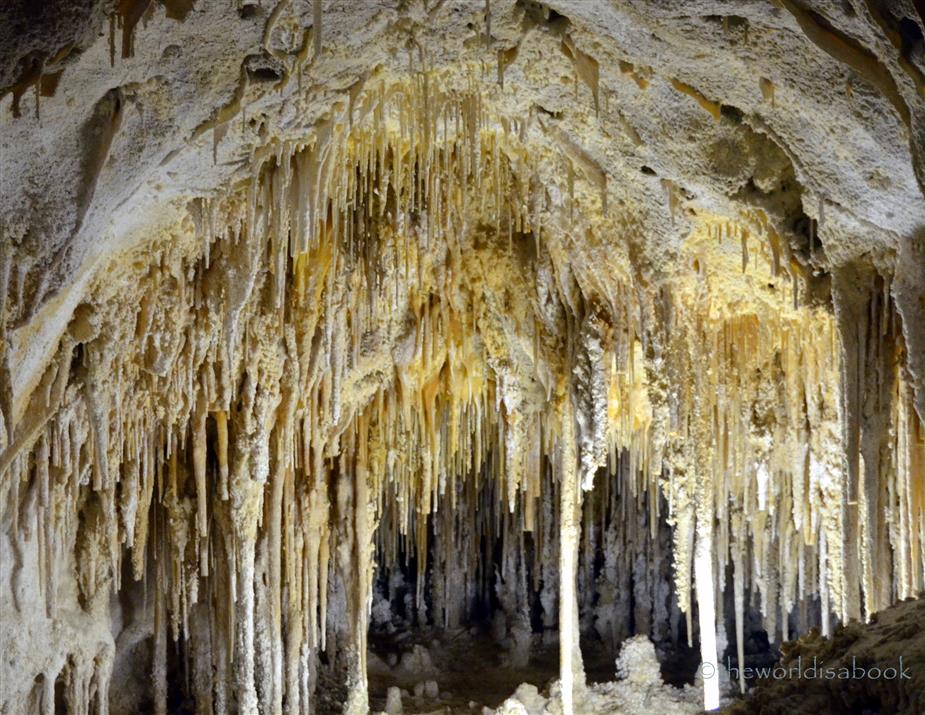 The Kids' Travel Memories
My kids are a big part of this blog so I had to include their favorite travel memories. My 11-year-old daughter loved visiting the European castles particularly Neuschwanstein and Prague Castle. She said she loved the history and imagining how the royals lived in these remarkable homes. She also loved attending the luau in Oahu and making all the Hawaiian crafts before the show with her cousins.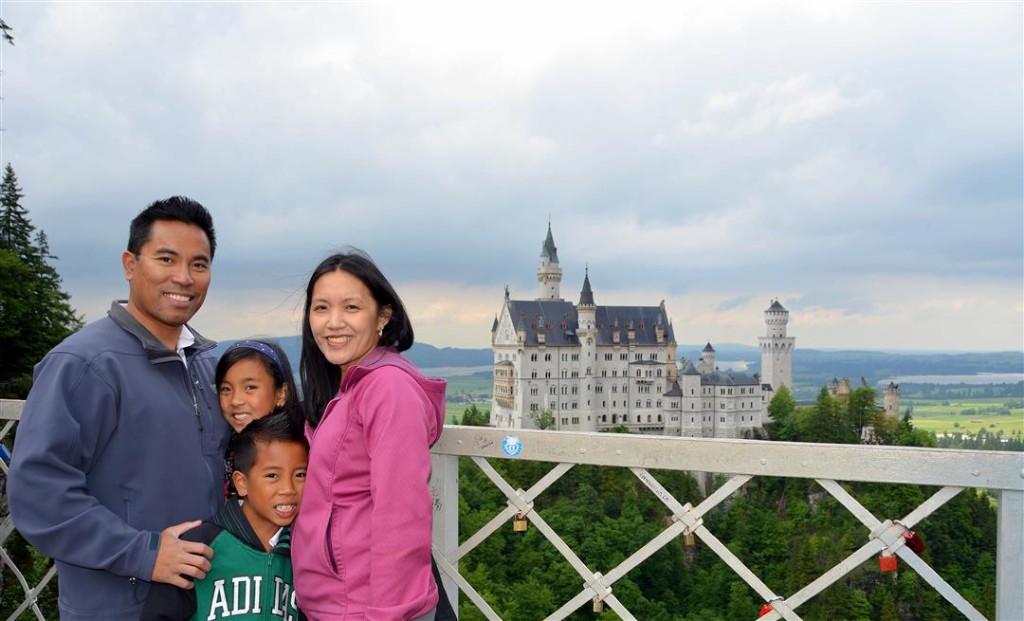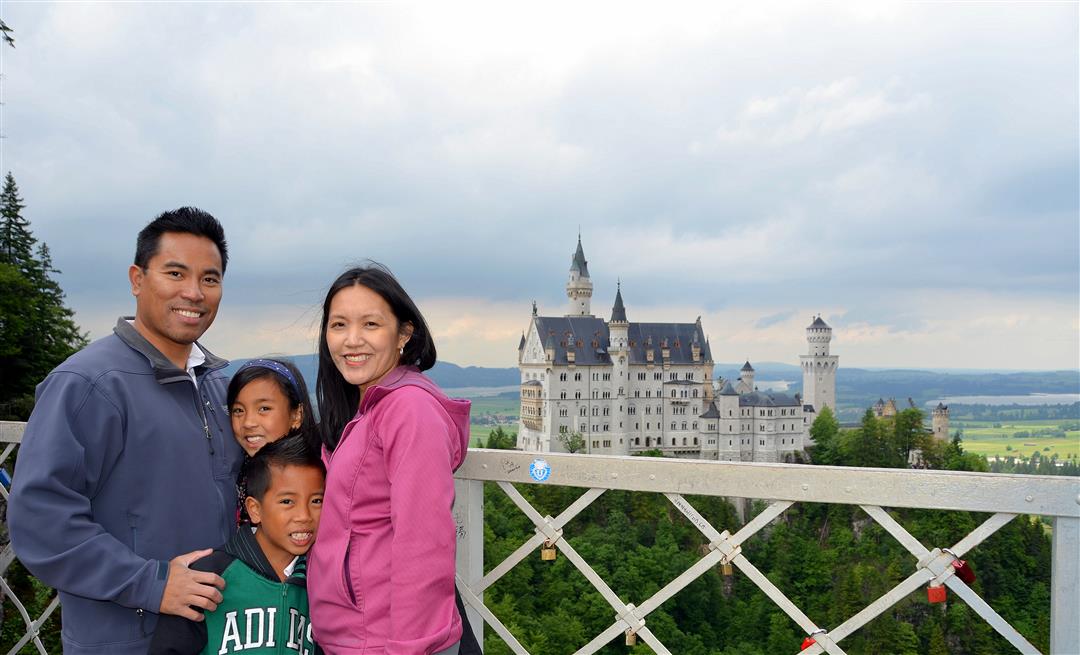 My eight-year-old son's favorite travel memories this year was the sand boarding and sand sledding at the Great Sand Dunes National Park in Colorado and seeing the changing of the guards in Buckingham Palace and Windsor Castle in England. He could have stayed at those dunes all day and didn't seem to get tired with all the activity.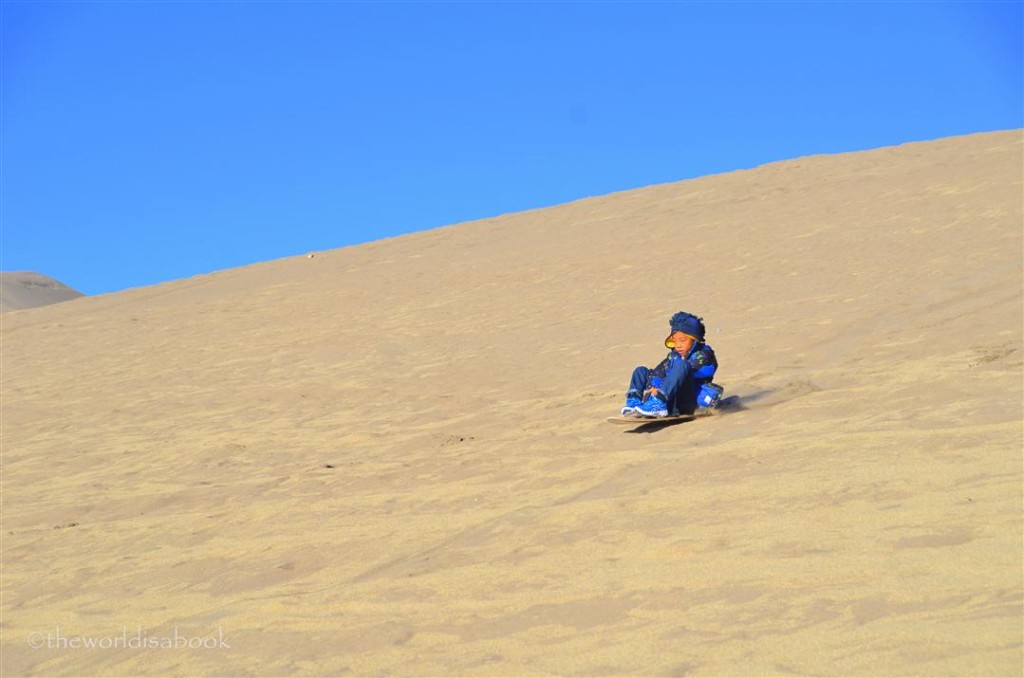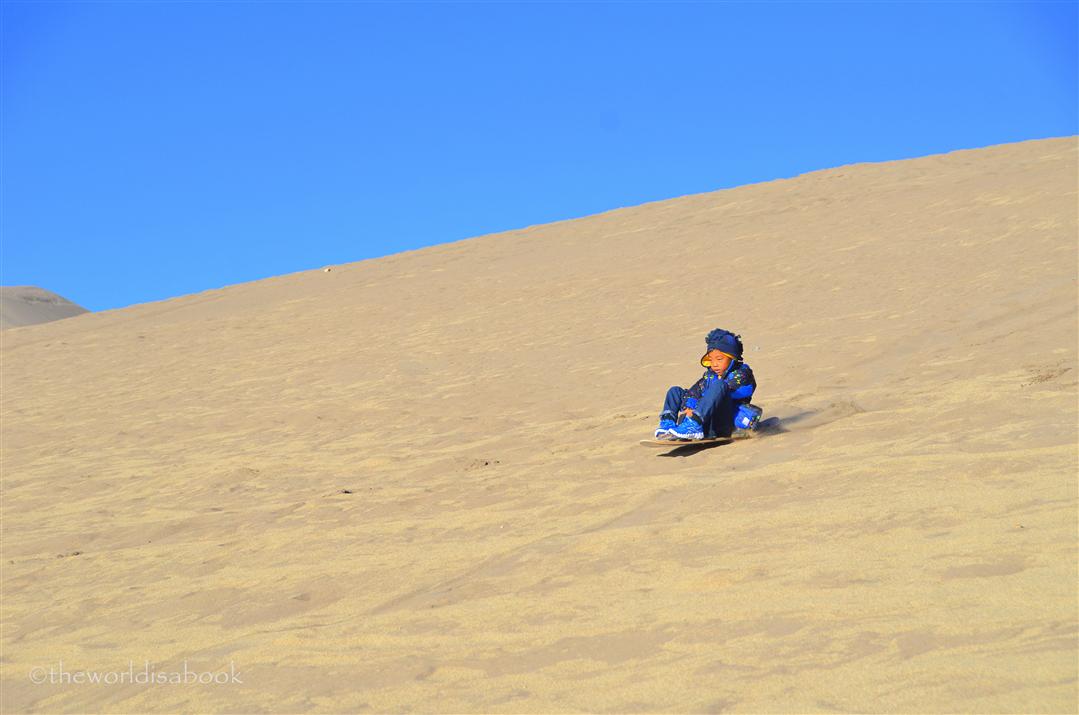 But, they also wanted me to include our visit to Warner Bros. Studio Tour London – The Making of Harry Potter near London as a highlight. Touring the actual studios where the Harry Potter movies were filmed was a dream come true for both of them. We saw the costumes, props and extravagant sets and gave us a better insight into the movies. One of their cherished memories was flying on these Harry Potter brooms through the simulated streets of London.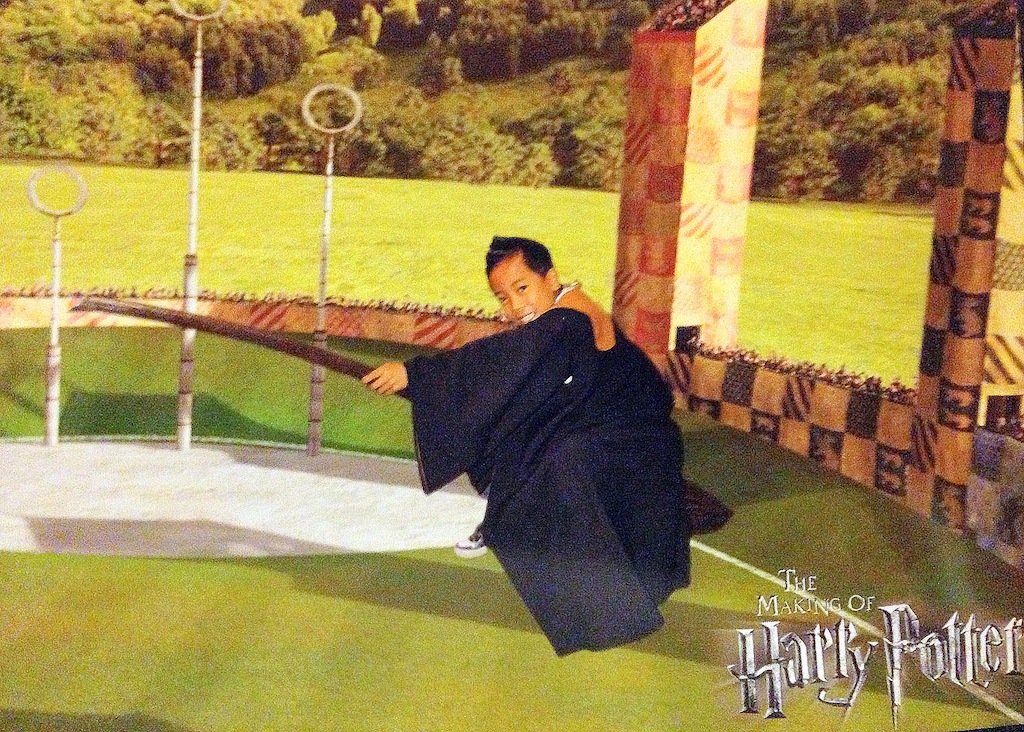 Our 2014 Plans
You'll get to know one of my childhood homes a whole lot this year when our family visits Guam this summer. It's the first time for my husband and kids. I'm so excited to share this beautiful island with them and with all of you. But, we decided to do a detour on the way there and back by spending a few days to explore Fiji, Brisbane (Australia), Cairns and the Great Barrier Reef and Bangkok. It will be a lot of flights but worth it to see friends and family.
But, this extended summer vacation doesn't leave much for other long trips with two full-time working parents and balancing the kids' school and activity schedules. We'll be doing more weekend trips and staying closer to home until then.  We hope to explore more National Parks, and more of California this year. But, the latter half of 2014 is still wide open so stay tuned.
THANK YOU to each and every one of you who have read, shared or commented on this blog and became part of our traveling family. We wish all of you a happy holiday season and many blessings in 2014. Safe travels!
*Where did your travels take you in 2013?
Check out these related posts: