Our Tacky Tourist Photos Collection
Most of us have taken the clichéd and tacky tourist photos whether we like to admit it or not. April Fool's Day was a few days ago with rampant pranks and practical jokes on the Internet. I was inspired to dig into the archives for some of our family's fun, silly and lighthearted photos. Traveling with kids comes with challenges but laughter and silliness ease the travel experience. Sure, we do the standard, smiling photos but we also relish in cheesy, tacky photos that embrace our inner tourists. Perspectives can work wonders. We hope you enjoy highlights from our tacky tourist photos collection.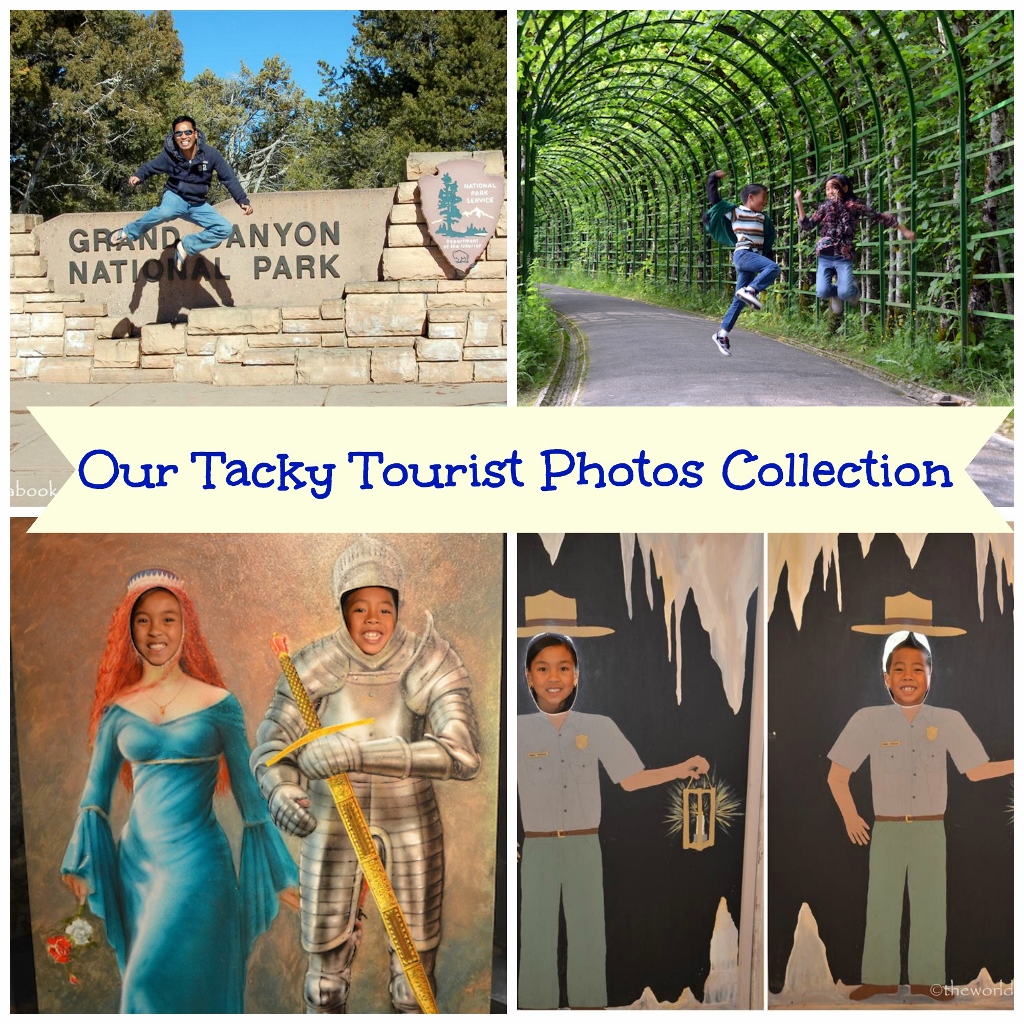 How about hanging on for dear life on a cliff? The kids enjoyed doing these photos and we've gotten a few stares and copycats but they're fun to do. This was at Gulfoss in Iceland.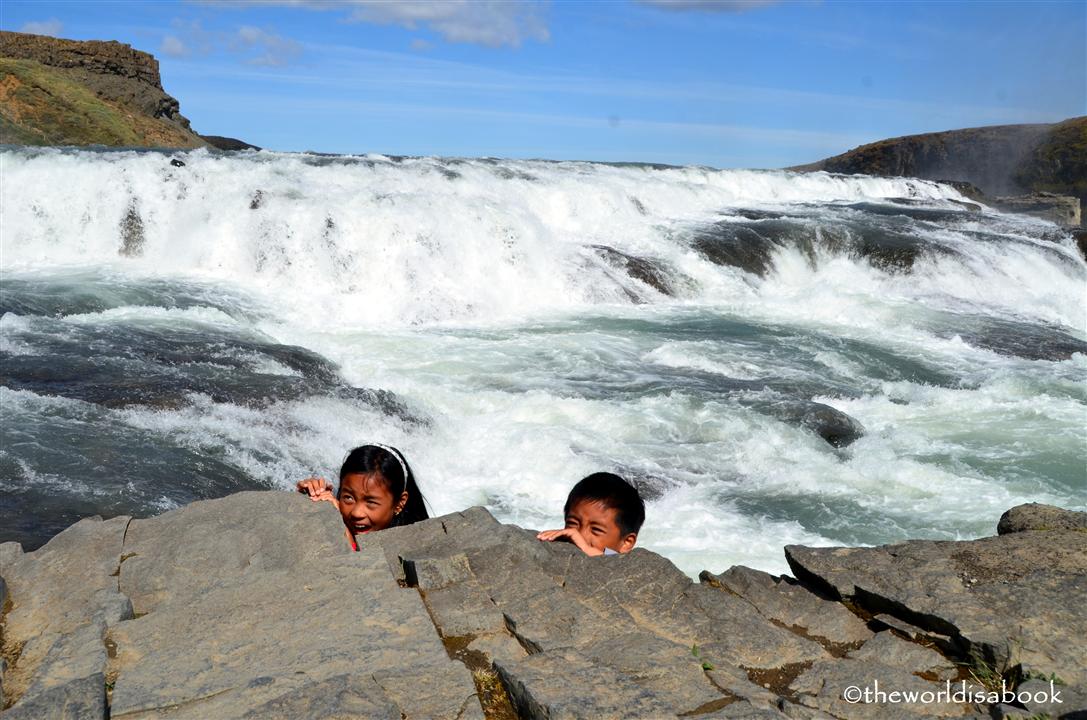 Bryce Canyon National Park was the perfect backdrop for this shot. My daughter likes to add in her expressions of mock fear.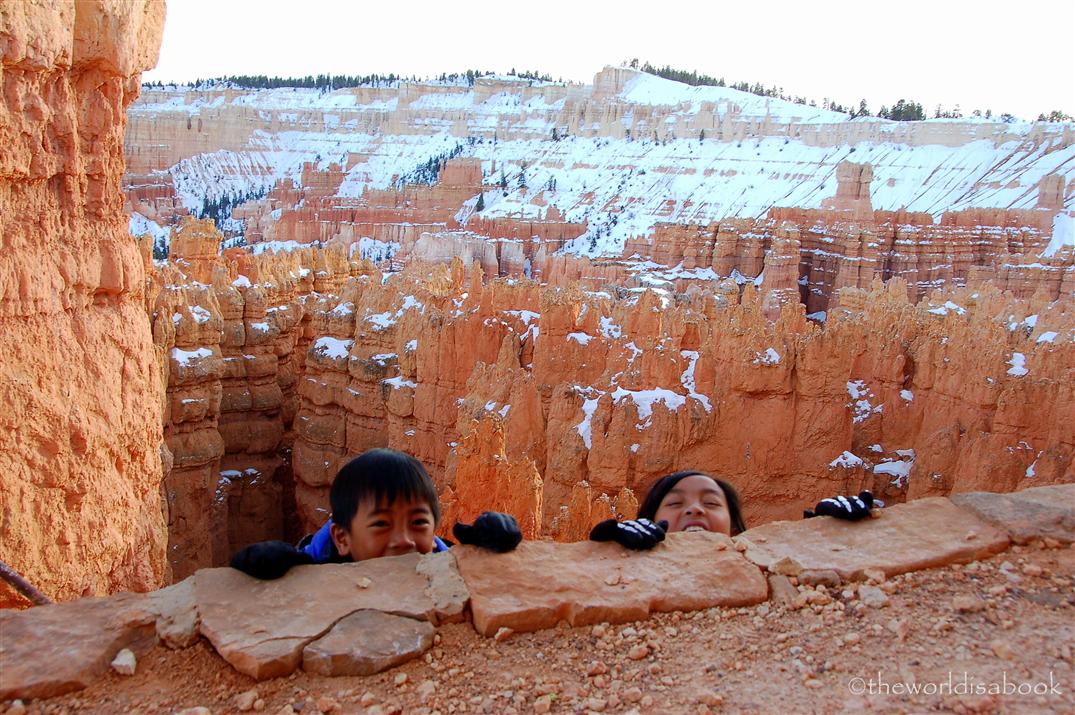 Big rocks are always a hit with the family. Garden of the Gods in Colorado Springs gives the illusion of my family's strength.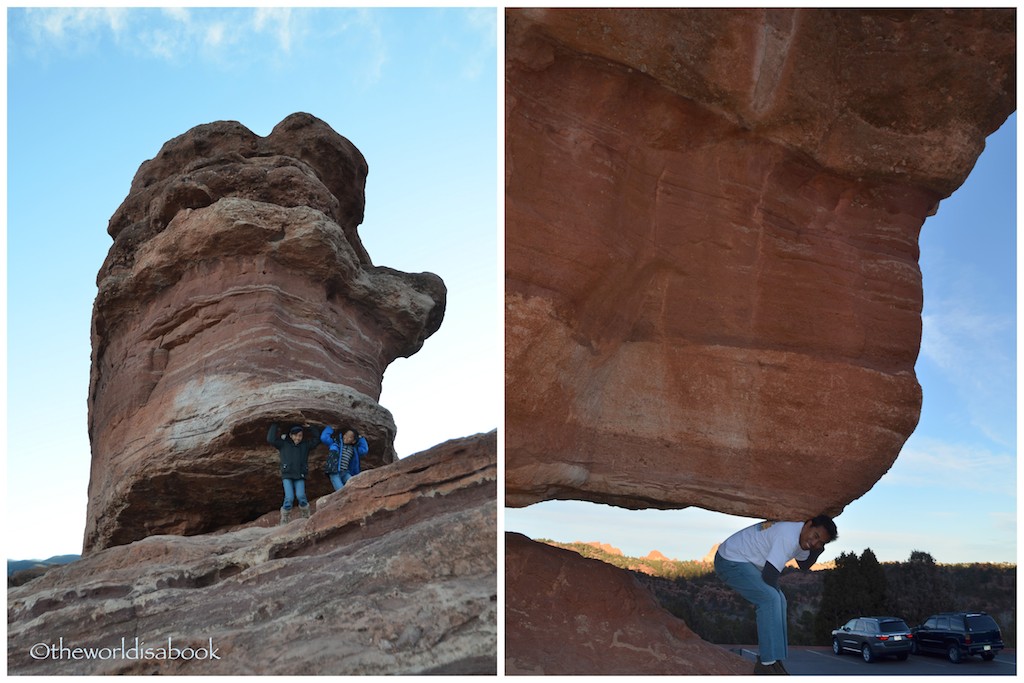 I've always adored these photos of my giant kids next to the Washington Monument in Washington, DC.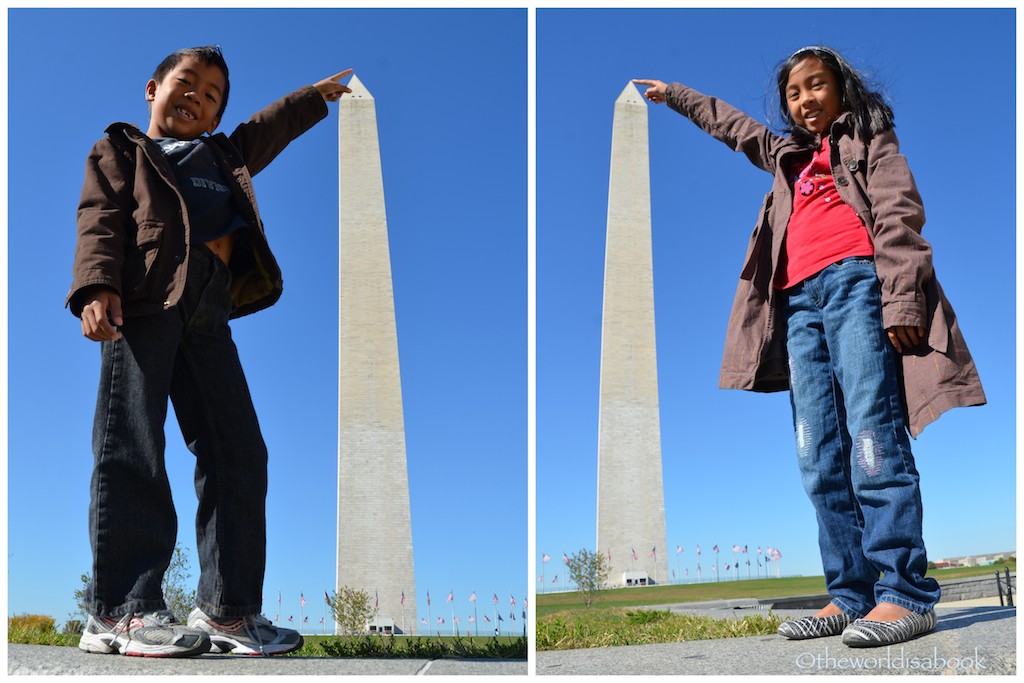 Tacky tourist photos run in the family. My brother took this one of the Louvre pyramid last year.

You can only take so many pictures of attractions from various angles. We do the "let the kids hold" poses to change it up a bit. This classic Statue of Liberty photo made it into the National Park's Junior Ranger CD inside cover last year. Sometimes, a cheesy photo has its rewards.

It was a bit hard to take the Great Buddha of Kamakura in Japan with people constantly at its base but this was the best we could do.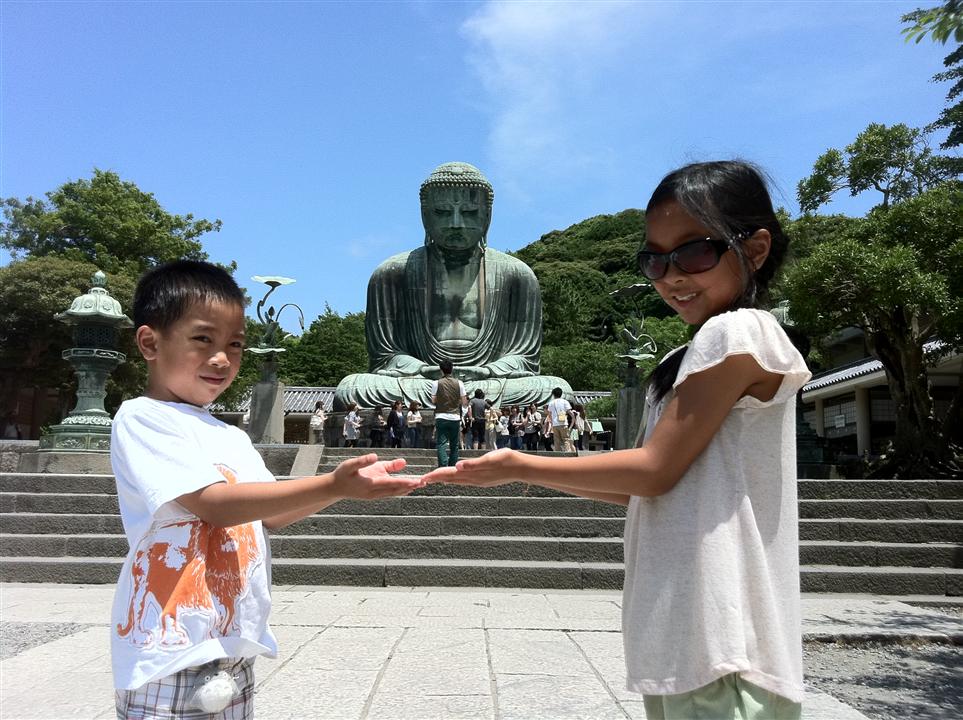 The Atomium in Brussels, Belgium is a structure of nine stainless steel spheres connected by inner tubes that was supposed to represent a unit cell's shape enlarged to 165 billion times. The spheres contain public spaces and exhibits. It was closed by the time we got there but we sure had fun posing with the spheres. My favorite is the lower right one.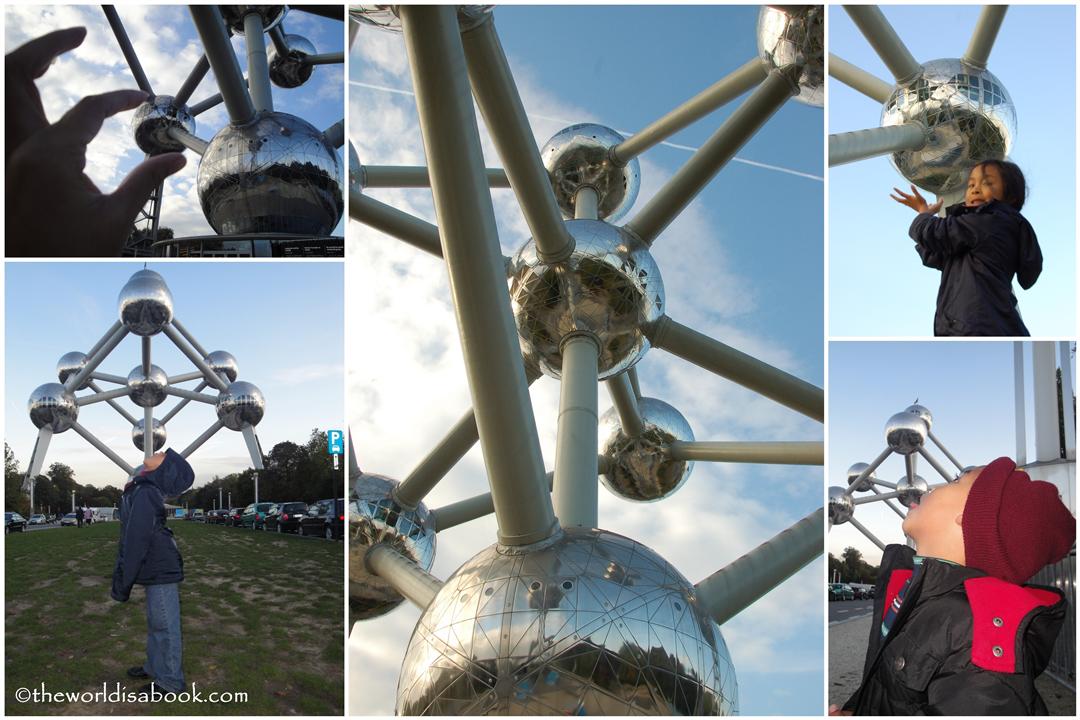 Sometimes, you need to find your own entertainment at art museums.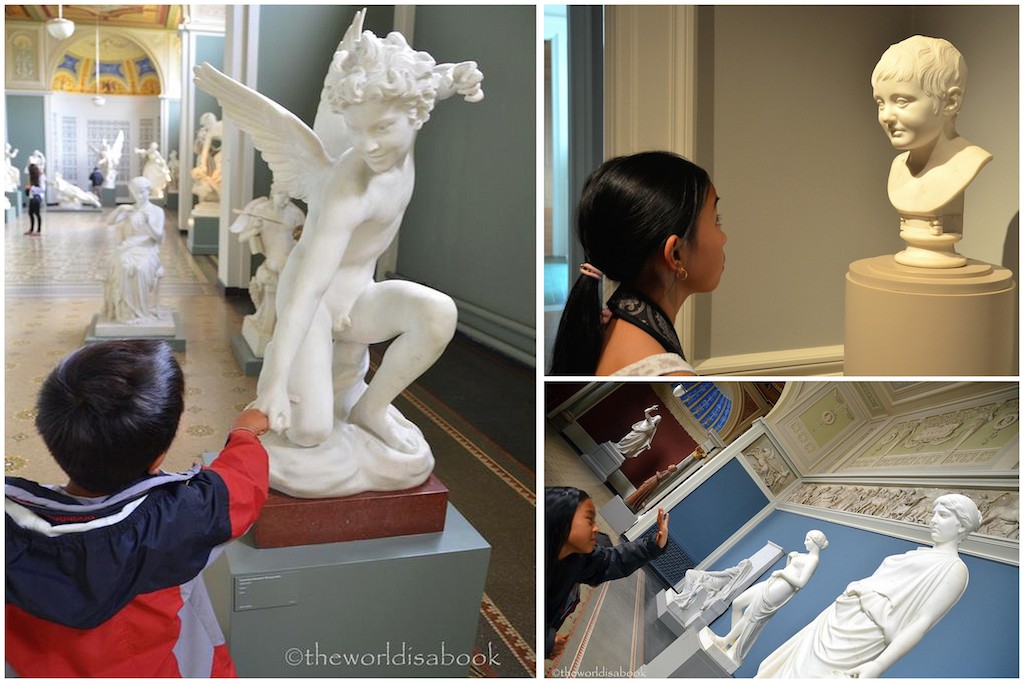 My husband can't resist being crude with naked statues. His excuse is "they're meant to be touched". The left statue is from Tuileries Garden in Paris. The right photo is the bronze statue of Shakespeare's Juliet in Munich. It was a gift from Verona, Italy and like its counterpart, touching its breast is supposed to give you luck in love.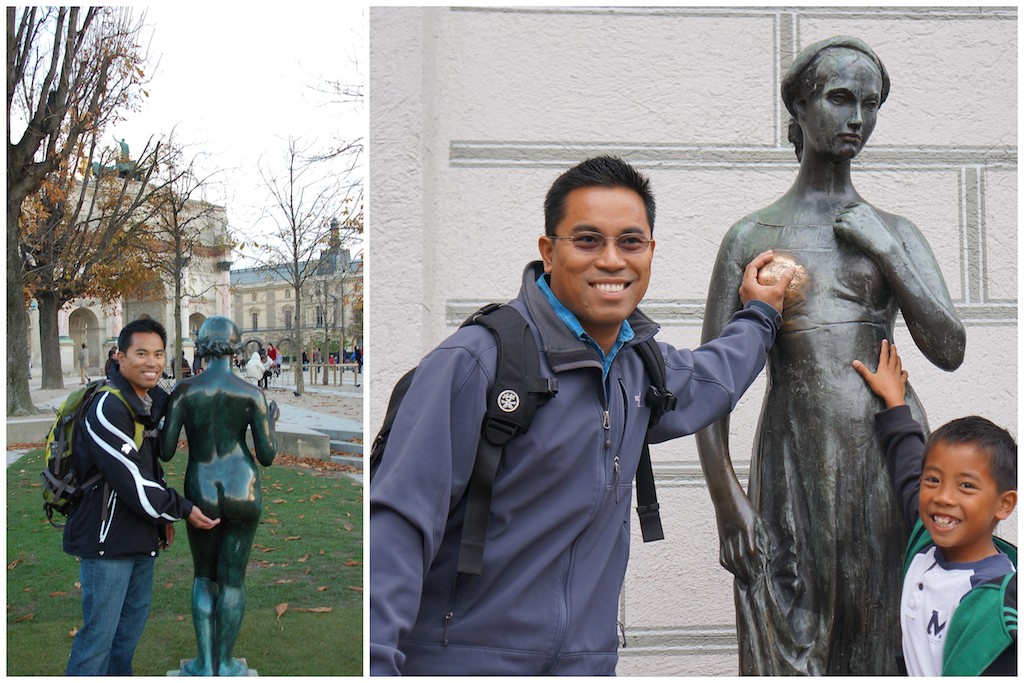 Platform 9 ¾  at King's Cross Station from the Harry Potter movies is a very popular place tourists seek out in London. This cart is always there for tourists to pretend they're pushing it through the wall. There's a store next to it and the staff will happily oblige to take your pictures for purchase along with your preferred scarf color. Or you can use your cameras too. My husband decided to take it to the next level.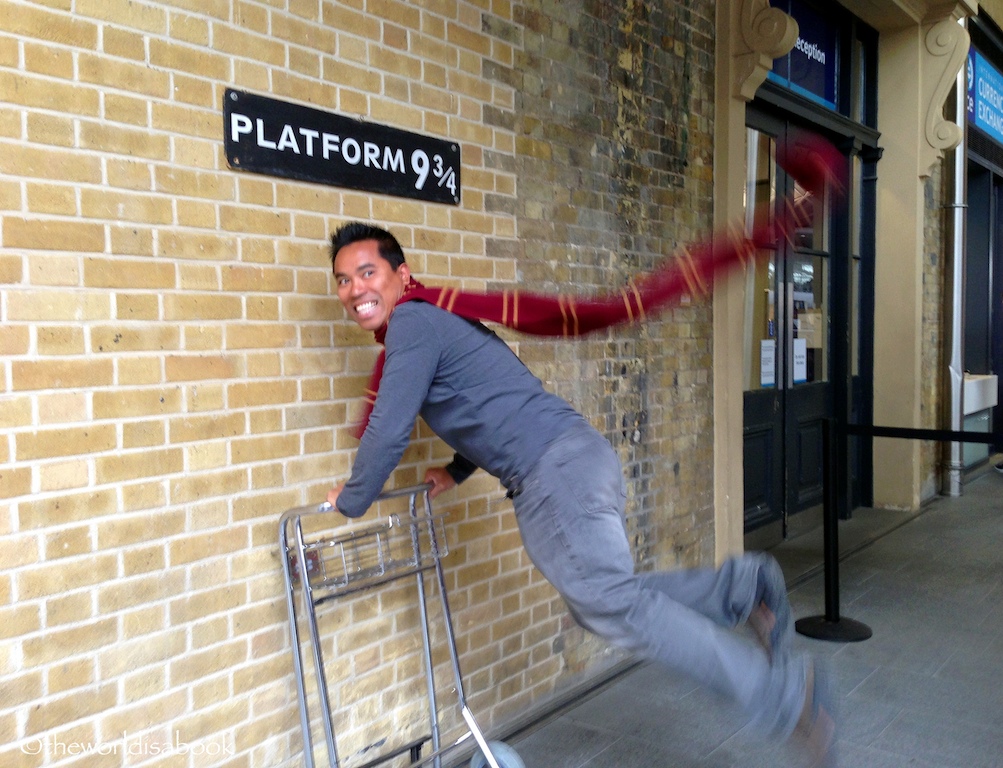 My son doesn't hesitate to do these drinking from fountains pictures.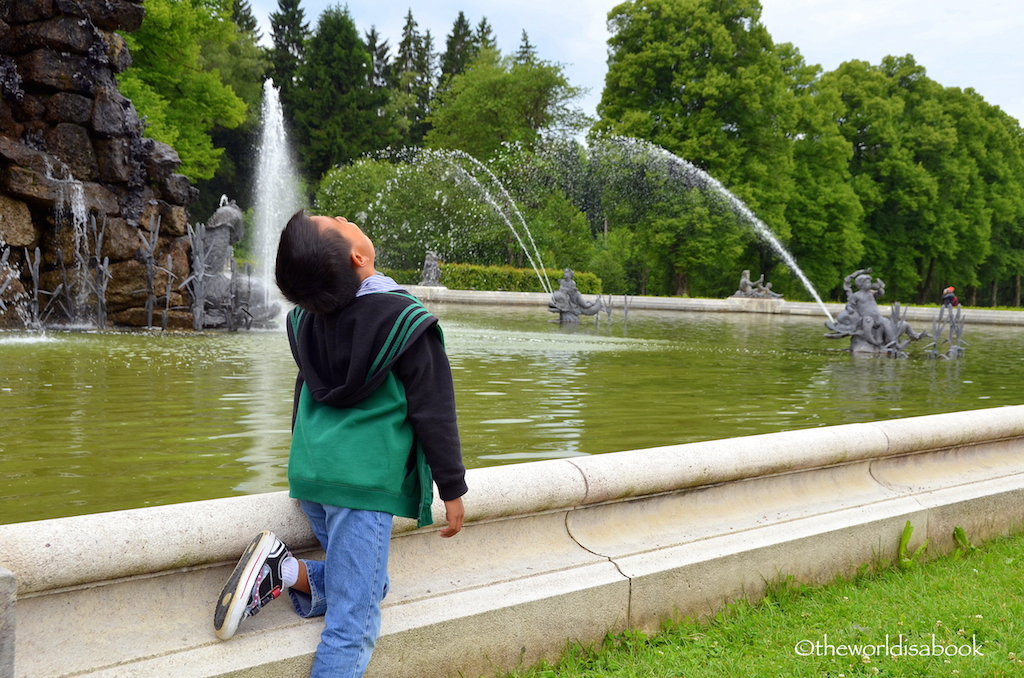 We also love doing jumping shots everywhere we go. No child was harmed in this photo. They were supposed to do a tandem karate kick together and it wasn't coordinated very well. But, this came out better.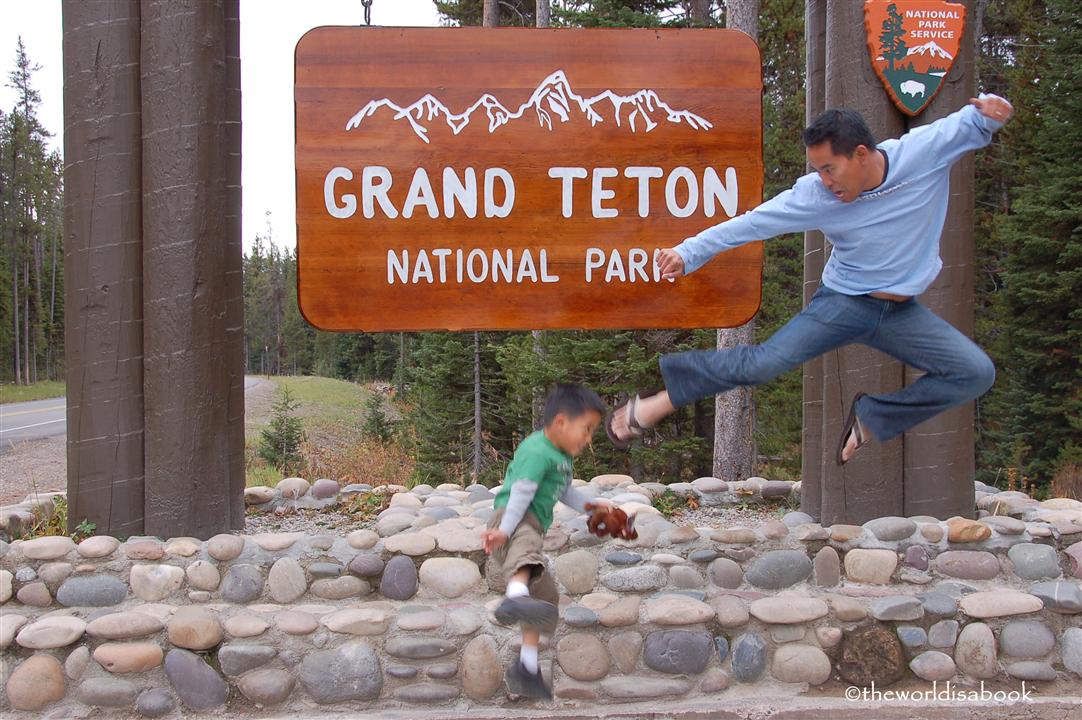 When you're in Salzburg, you can't help but recreate scenes from the Sound of Music movie.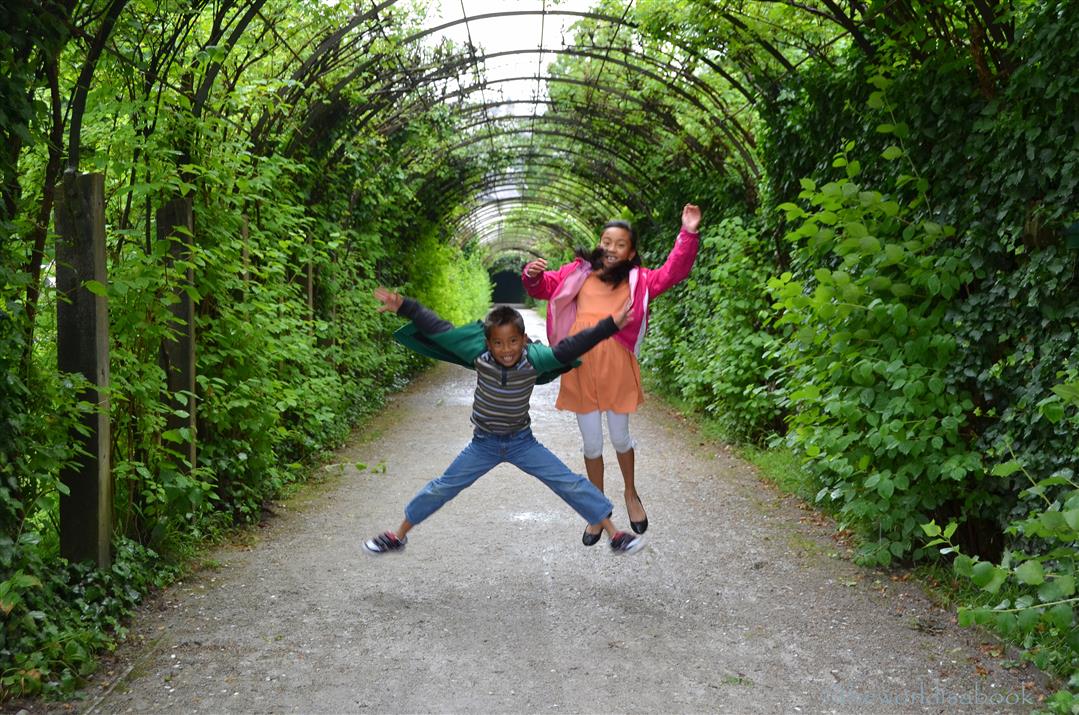 My kids love putting their heads into these wooden panel cutouts. We have a collection that probably deserves its own photo gallery.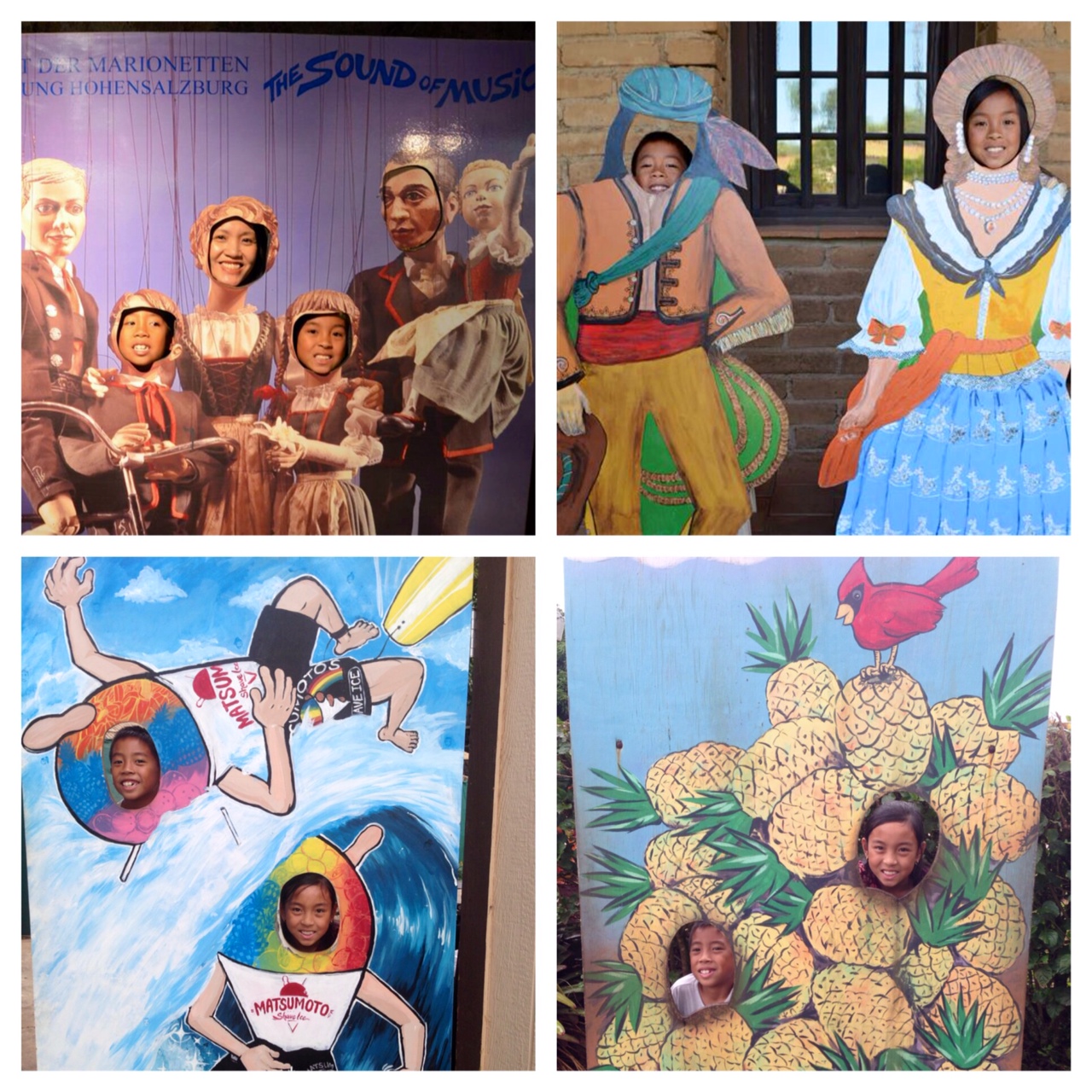 We enjoy looking for opportunities for the perfect silly travel photo. It's always amusing to watch other tourists do their poses and get some ideas from them. If you noticed, I'm not in any of these photos. I mostly do the photo taking because my family is more than happy to pose and be "creative". We hope these photos made you smile and inspire you to do some fun shots on your next trips.
Have you taken cheesy tourist pictures? Please share them with us.
Check out these related posts: