Cruising the San Diego Big Bay
Canal, river and bay cruises are great orientations to cities. It's usually one of the first things we do. We've sailed part of the 34-mile San Diego Bay or the Big Bay during whale watching and a cruise out to Mexico but never done what many consider a touristy thing to do. These boat tours are a combination of sightseeing, wildlife sighting and gave a wonderful perspective of America's Finest City. Sail along with us and see some of San Diego's attractions from the water.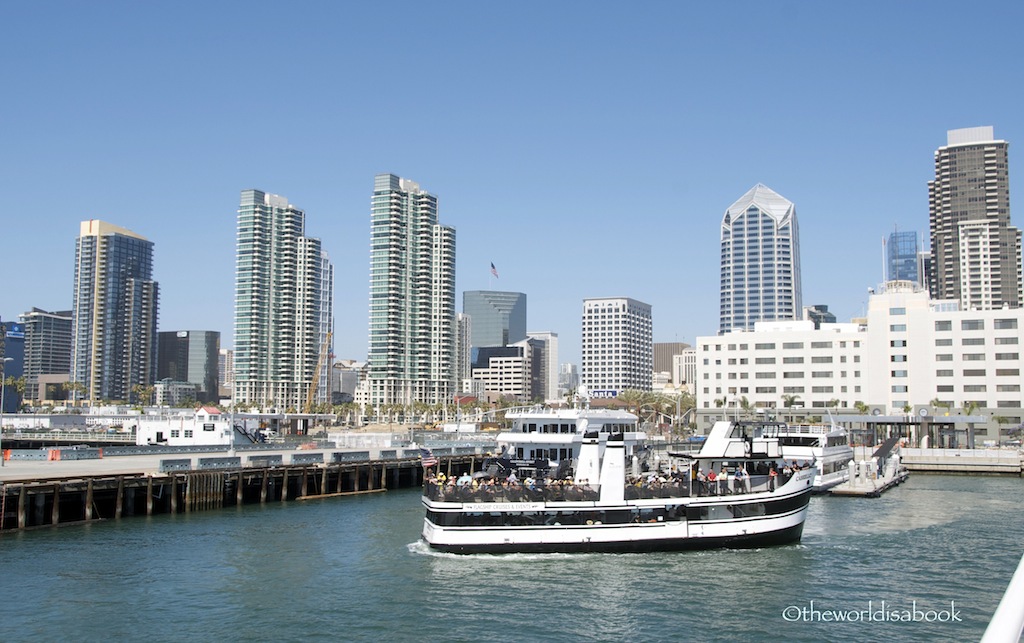 We wanted to take advantage of another beautiful San Diego day and spent a couple of hours cruising the bay last weekend. The Big Bay is always full of activity and there is never a shortage of boat tours. We did the two-hour tour on the Hornblower Cruises since this was the best value.
We started our tour alongside the USS Midway Museum . This was the longest serving aircraft carrier in US Naval history from 1945 – 1991. It is now a museum including 24 restored aircrafts. My kids love this place.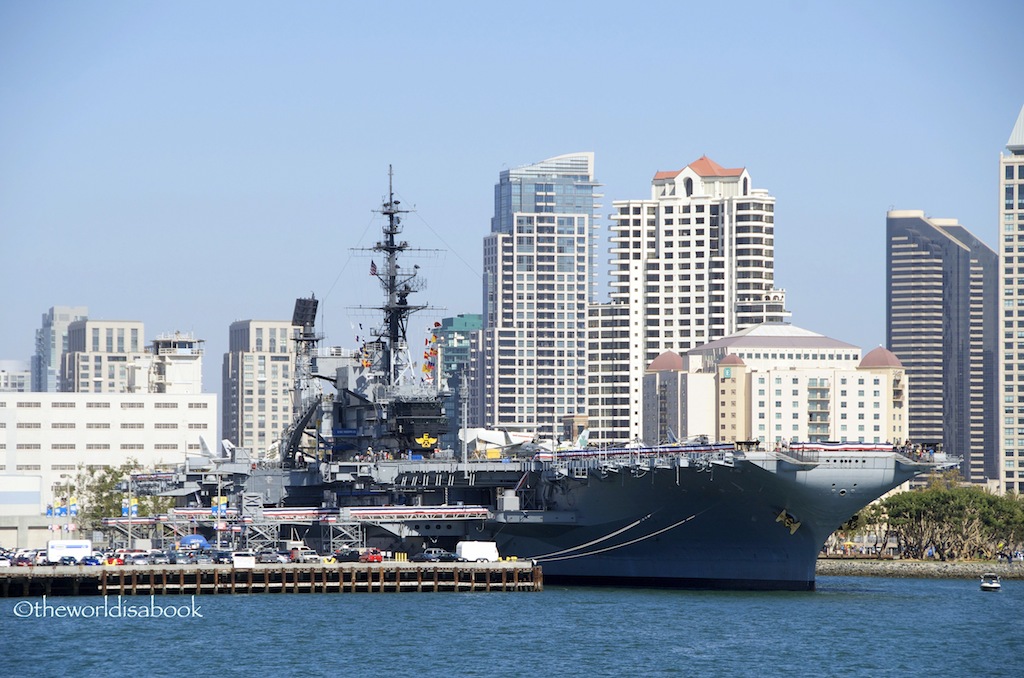 Our tour first went in the northern part of the bay first passing by the downtown buildings. One of the unique attractions in the city is the Maritime Museum. It has a collection of historic sailing vessels including historical ships, steam ferries and a B-30 Soviet attack submarine.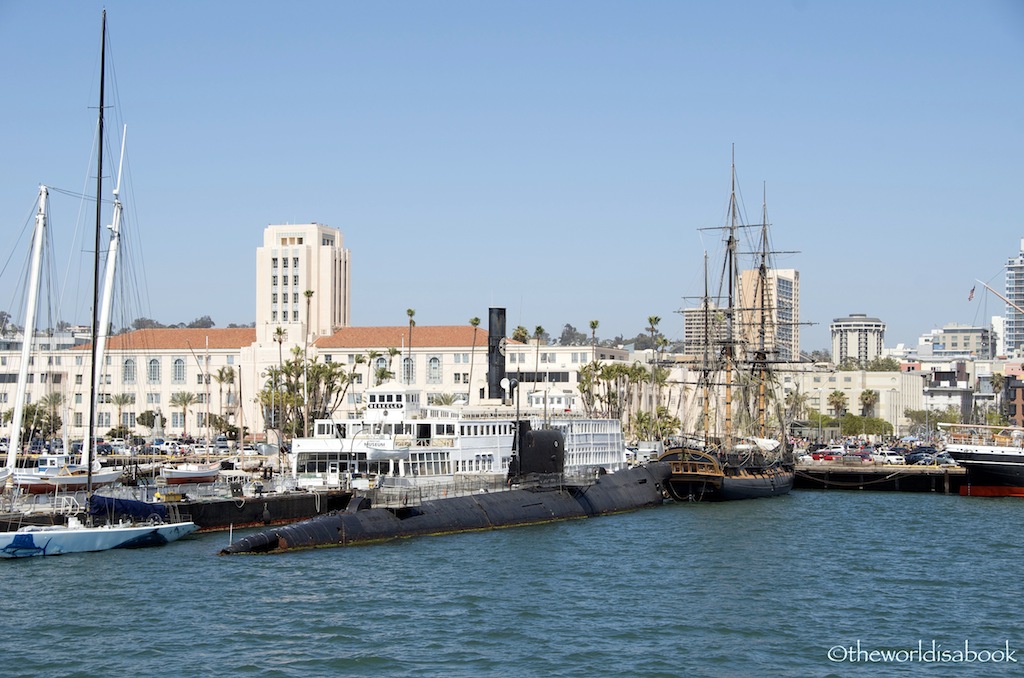 The Star of India is a standout as the "world's oldest seaworthy tall sailing ship". This ship was built in 1863 and circumnavigated the globe 21 times with some lasting a year. They have a program where elementary school kids pretend to be sailors with actual duties and wake up calls and spend the night here. My daughter did this a few years ago and had such a memorable experience. Her original name was Euterpe who was the Greek muse of poetry and music.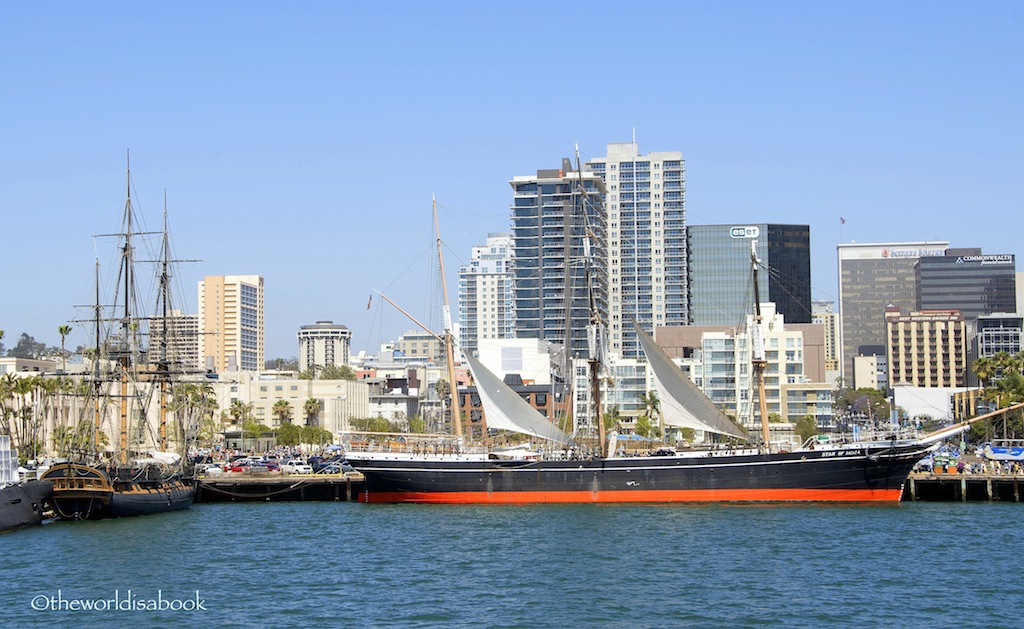 Past the airport is Shelter Island which is a man-made island that houses many marinas and Polynesian themed restaurants and outdoor summer concerts. This was created over 50 years ago using dredged up sand from the bay to make room for the big military ships.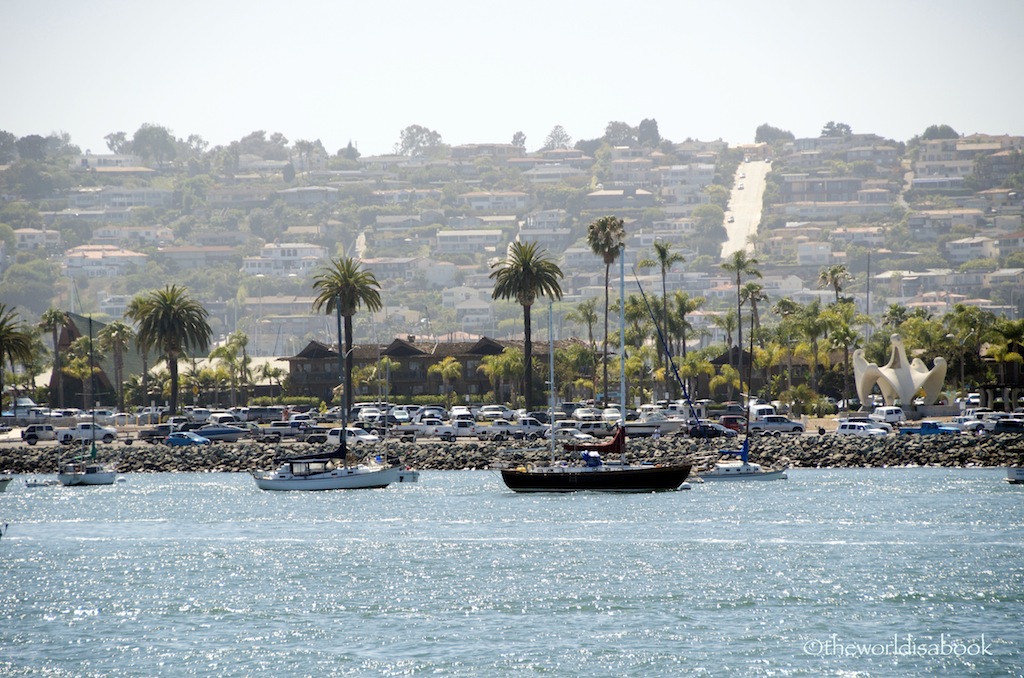 We loved seeing the harbor seals sun bathing along with some of the local birds.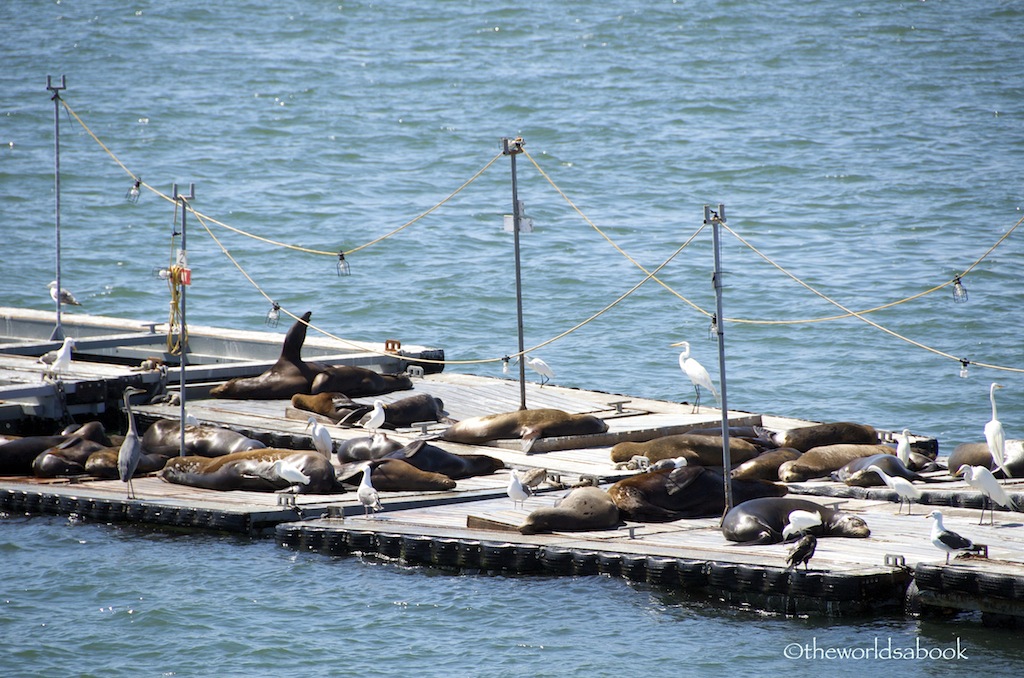 The second part of our tour was towards the southern part of the bay after we went back to the dock to pick up other passengers. Coronado Island is a great day trip option. It's got the relaxed, beach town atmosphere but also seems detached from the city despite its location across the bay. We passed by the waterfront multi-million dollar homes with enviable views. The only way to access the island is through ferries or by using the over 2-mile Coronado Bridge.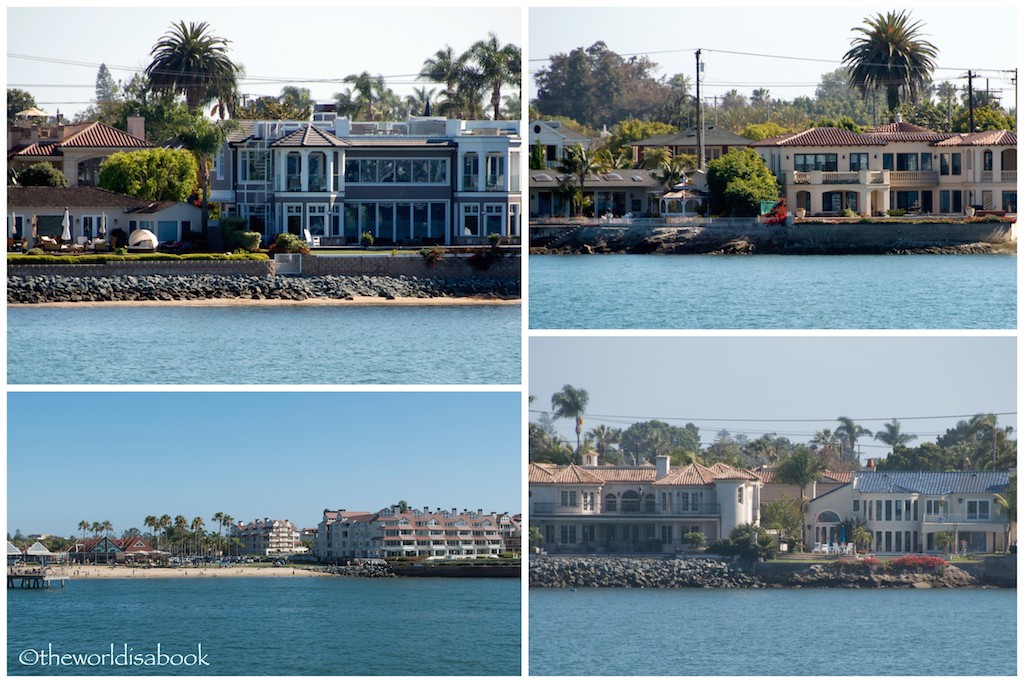 We've driven on this $50 million bridge countless times but this was our first time sailing underneath it. What an amazing structure! The bridge has a vertical clearance of about 200 feet (61 m) allowing enough room for the tall ships to pass underneath it.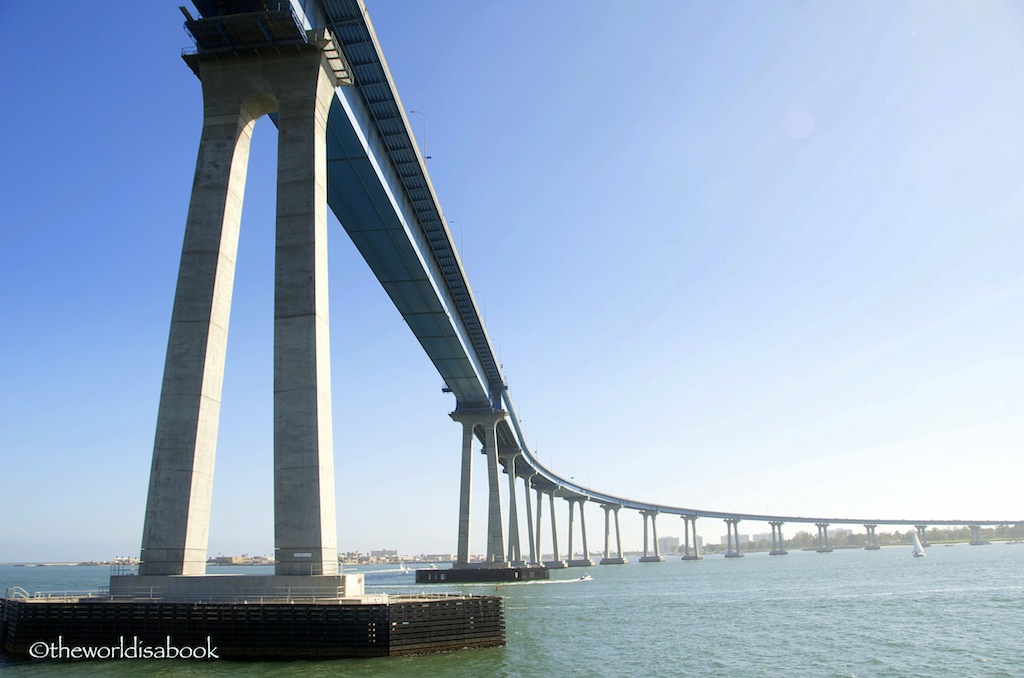 San Diego is a huge military town. South of the bridge was sort of like an outdoor museum of the US Navy's ships, submarines and dry-dock facilities. Some of these ships were massive and some of them have recently returned from months of deployment.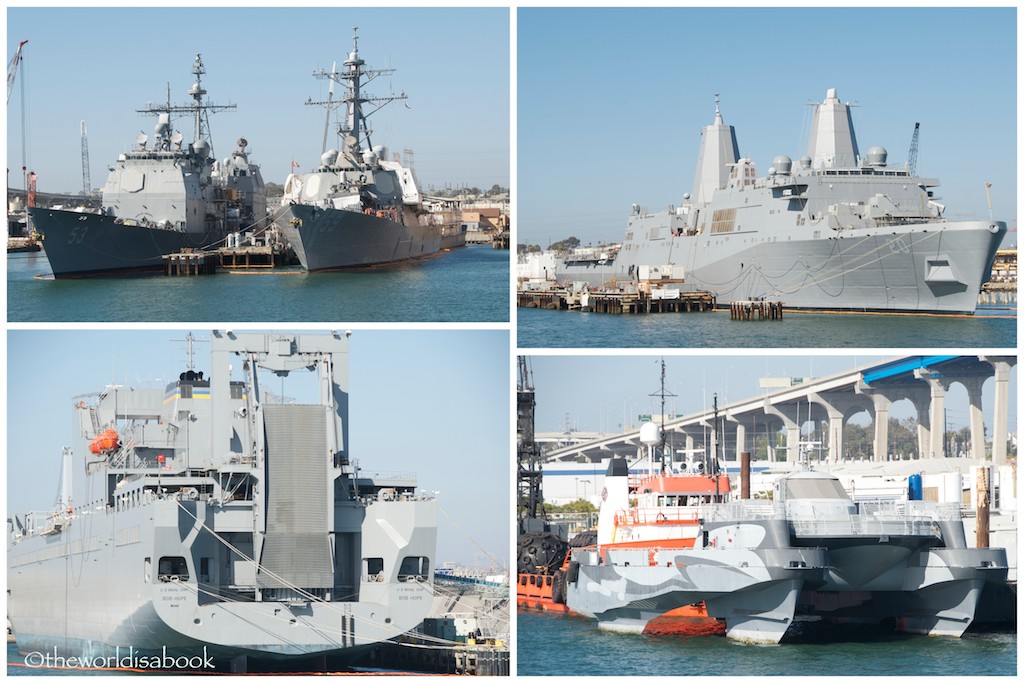 It was amazing to think what some of these ships were capable of performing. Our narrator was a former Navy personnel so he gave us a very detailed narration of each ship we passed which was informative but now all lost on me. These looked menacing and felt like they belonged in an action-packed movie.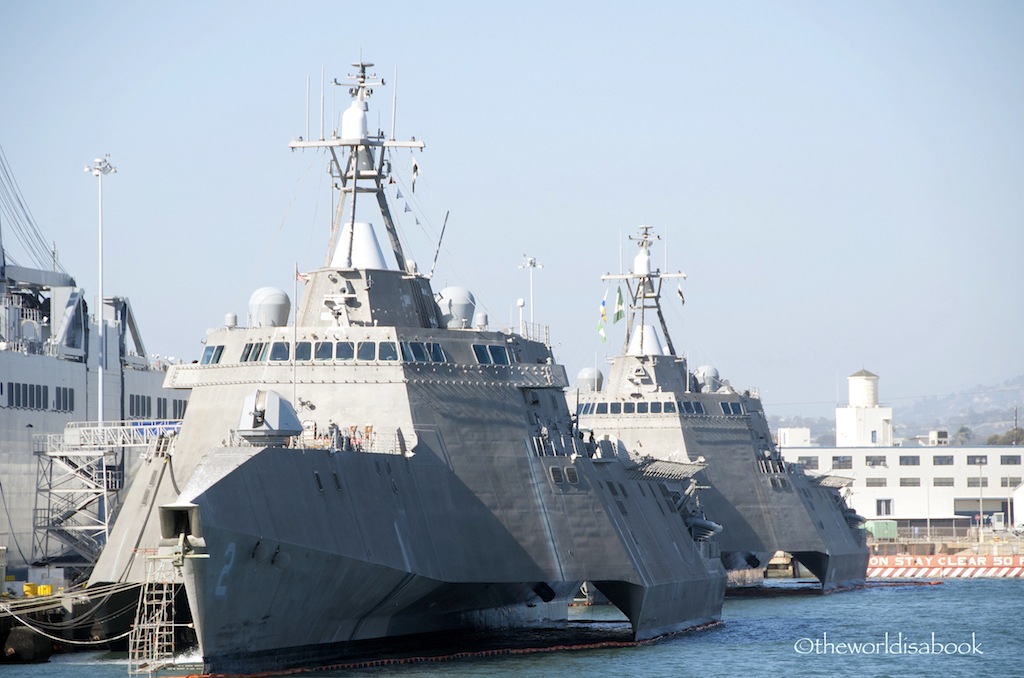 It's not often a little boy gets to see all these "cool and awesome" ships.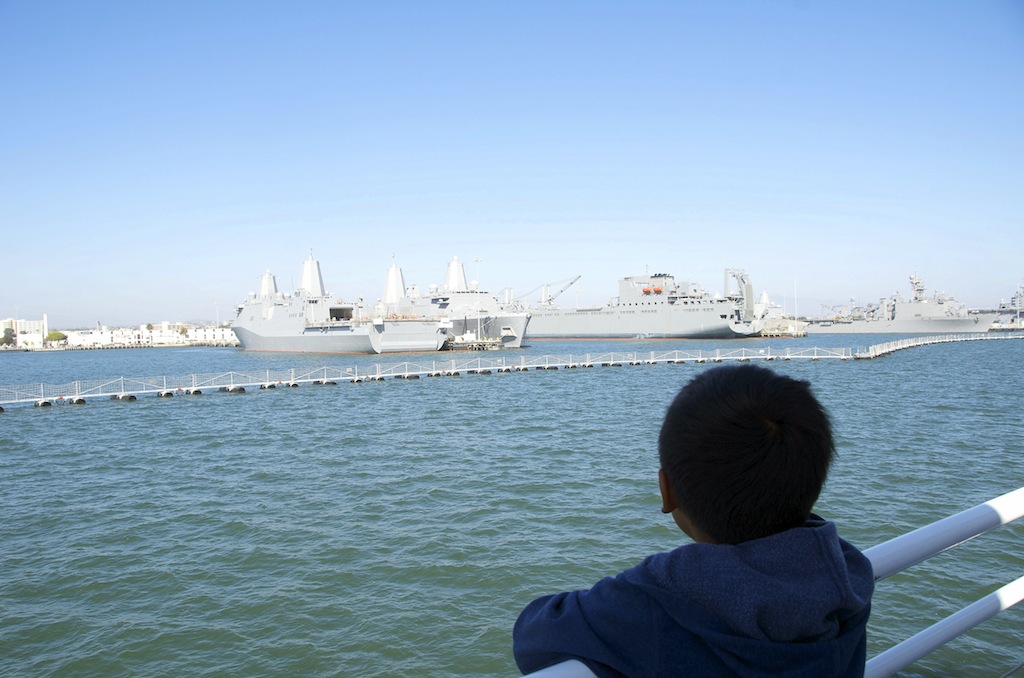 One of the most interesting things on the dock was the USNS Mercy. She was one of the Navy' s hospital ships and has a total capacity of about 1000 patient beds and can be activated within 5 days.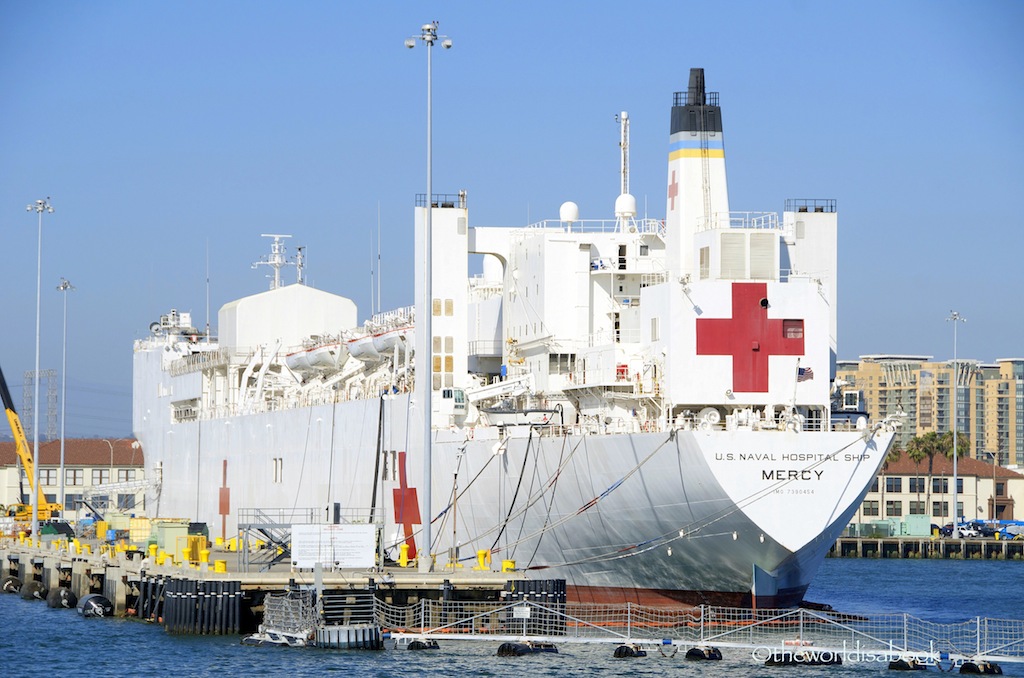 We did a quick turn-around back to the downtown area and passed more of the city's landmarks. One of the newest attractions, which we have yet to visit, is the San Diego Central Library. This modern, $185 million, nine-story high building with its imposing dome stood out in the city skyline.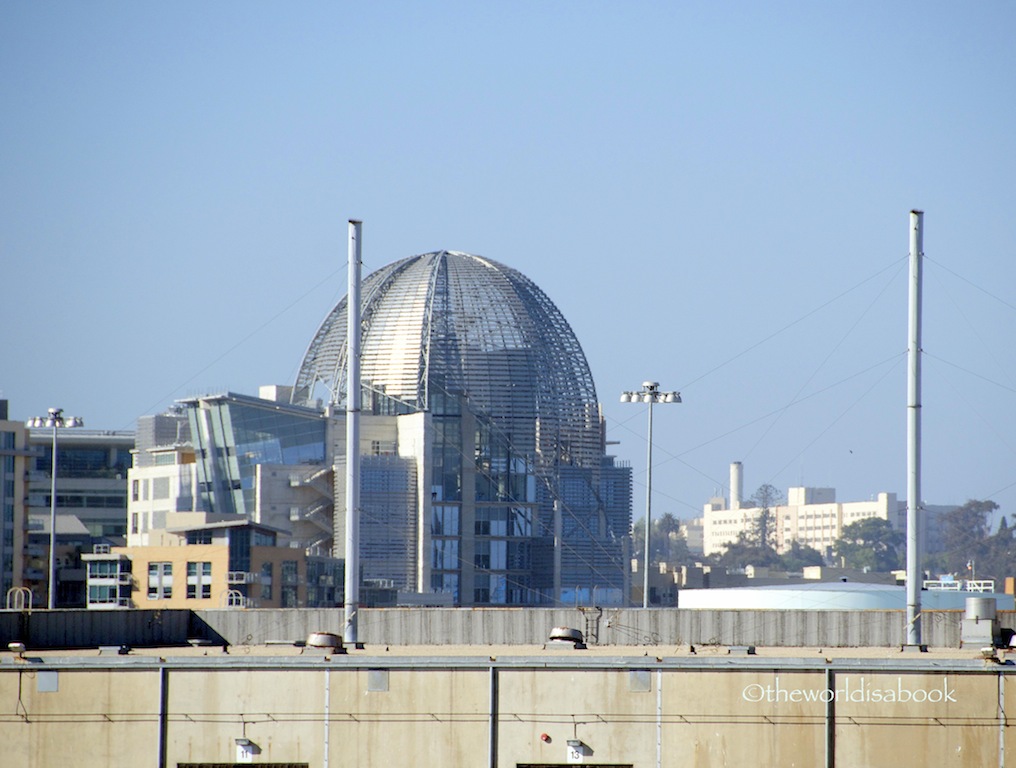 It's always a joy to see all the activity around Seaport Village. This area with 57 unique shops is a wonderful place for a stroll and the grassy area is always a hit with kids.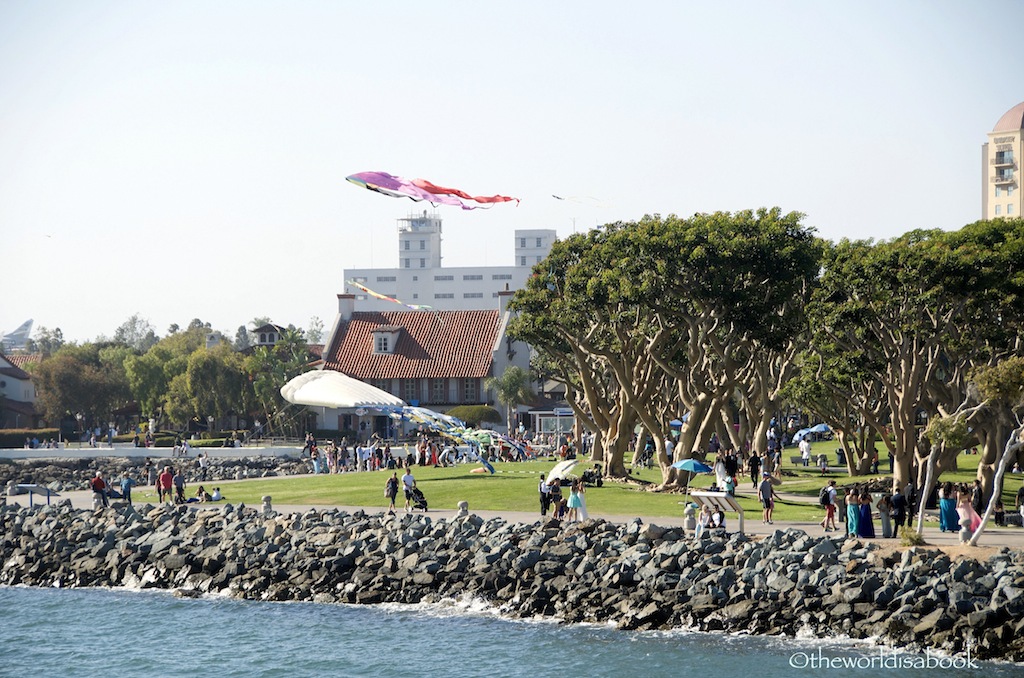 One of our favorite attractions is the 25-foot, bronze Unconditional Surrender statue based on iconic photograph in Times Square. It's always fun to see couples imitate this pose. This was a different perspective from the water but looked a bit smaller.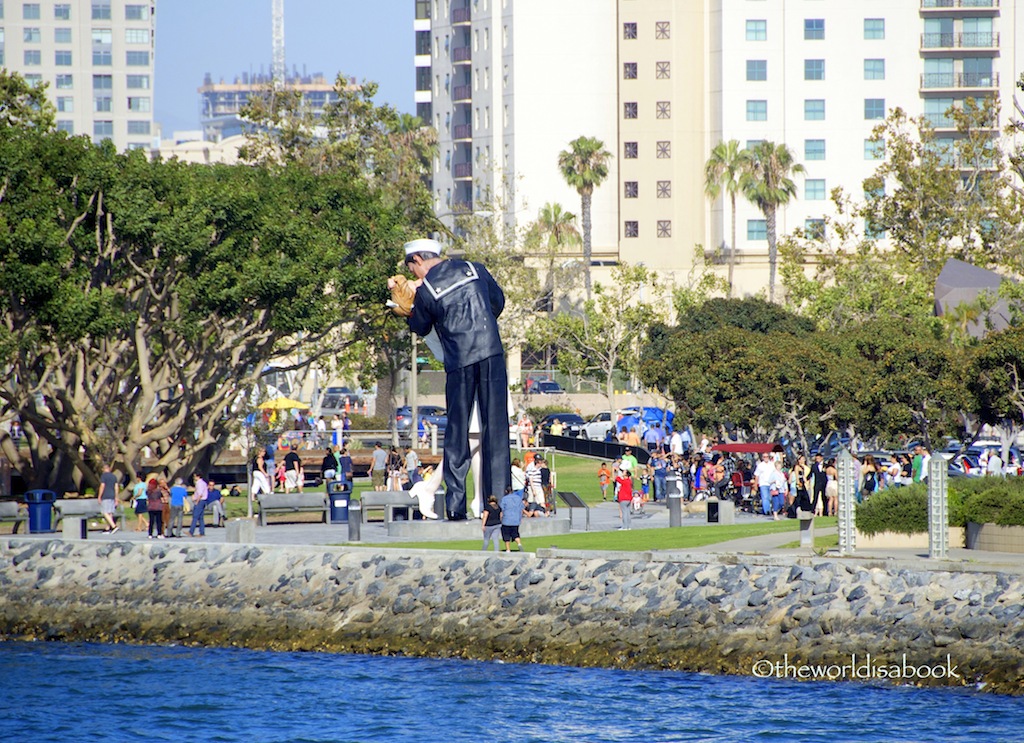 Cruising the Big Bay offers something for everyone including kids. The tour covered 13 of the 34 miles and the narrations helped a lot. It made us appreciate the beauty of the waterfront and all the landmarks along it. Sometimes, it pays to play tourists in your hometown. If you're here visiting, I hope this is one of the first things you do.

Cruising San Diego Bay Basics and Tips
Hornblower Cruises and Flagship Cruises are two companies that offer a variety of harbor boat tours and cruises. Check their websites for sailing times.
Prices range from $23 (adult); $11.50 (kids) for 1 hour tour and $28 (adult); $14 (kids) for 2 hour tours. Check coupon books or online booking for discounts.
Bringing drinks or snacks are not allowed on board. There is a snack bar on deck that sold a variety of snacks including alcohol and cocktails but expect to pay premium prices – $4 hotdog
Reservations are not required. Tickets can be purchased on day of cruise at the ticket booths located at 970 North Harbor Drive, downtown San Diego.
Stay on right side for going north and on the left side going south to see the military ships up close.
Best and most convenient parking is at the USS Midway Museum ($10 all day)
Do you go on city cruises?
Where to Stay in San Diego
For the Bucket List:
Legoland California Hotel – This is perfect for Lego lovers and those staying in Legoland. There is plenty of space for families with bunk beds. We also love their various four themed rooms. They offer free buffet breakfast and nightly kids entertainment.
Hotel del Coronado – This iconic and beachfront San Diego hotel is worth the splurge. The grounds are beautiful and they offer first class amenities. There are many reasons why this has been a favorite among former presidents and movie stars.
Downtown Area 
Embassy Suites San Diego Bay – This hotel has a great location downtown and steps from Seaport Village and the Embarcadero. Families can spread out in any of the two-room suites. They have a great cooked-to-order, buffet breakfast and an evening reception.
Hilton San Diego Bayfront – The views from this 30-story hotel overlooking the bay and the skyline are beautiful. It's a convenient location to all the downtown festivities and the convention center.The rooms are spacious and they offer great amenities.

Manchester Grand Hyatt

– This waterfront hotel is huge and has a convenient location by the boardwalk and adjacent to Seaport Village and the convention center. There are over 1,600 rooms and suites. Amenities include the pool and sun deck with whirlpools and fire pits.
Omni San Diego Hotel – This 500+ room hotel is perfect for a game at PETCO park or to explore downtown. We've stayed here and overlooked the ballpark which was quite special.
See the best prices from the major travel sites on HotelsCombined.
Find the best San Diego hotels and read reviews on TripAdvisor.
Packages
Save up to 50% on your next Southern California vacation package with Get Away Today.

You can also u

se

promo code: *WorldBook* to get an extra $10 off any 2-night or longer Southern California package (hotel and 2 ticket minimum)
Attractions
Save Money on San Diego and Southern California's top attractions by using CityPASS.
Flights/Vacation Packages
Compare airlines, dates and prices all in one place with Skyscanner
Pin this for later!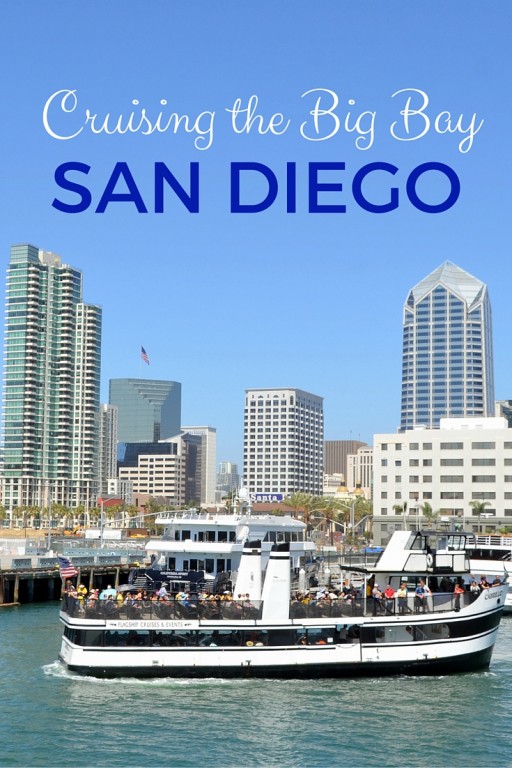 *There are affiliate links in this post to help support this website. 
Check out these related posts: