Rim Drive at Crater Lake National Park with Kids
I gave you a virtual tour of our cruise on America's deepest lake last week. But, the most popular way to see Crater Lake National Park in Oregon is by driving the 33-mile (53 km) Rim Drive and stopping at the over 30 lookout points. It was a different perspective of the lake from above and we only managed to stop at some of the overlooks. These were the highlights from our drive along one of the country's most scenic roads.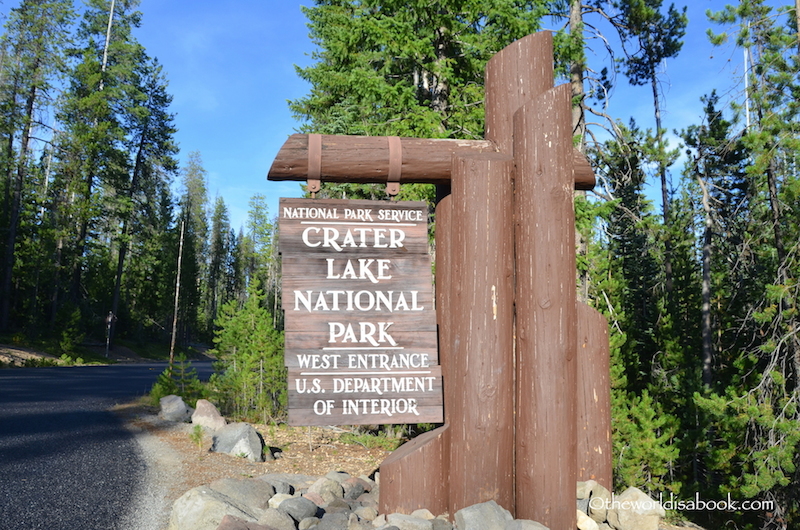 Many who have visited Crater Lake can probably remember that first glimpse and then seeing the panoramic view of such an unbelievably blue and serene lake especially on a sunny and clear day. It almost looked unreal. I had to roll down my car window and take my sunglasses off at first glance to make sure my eyes weren't deceiving me with how blue it was.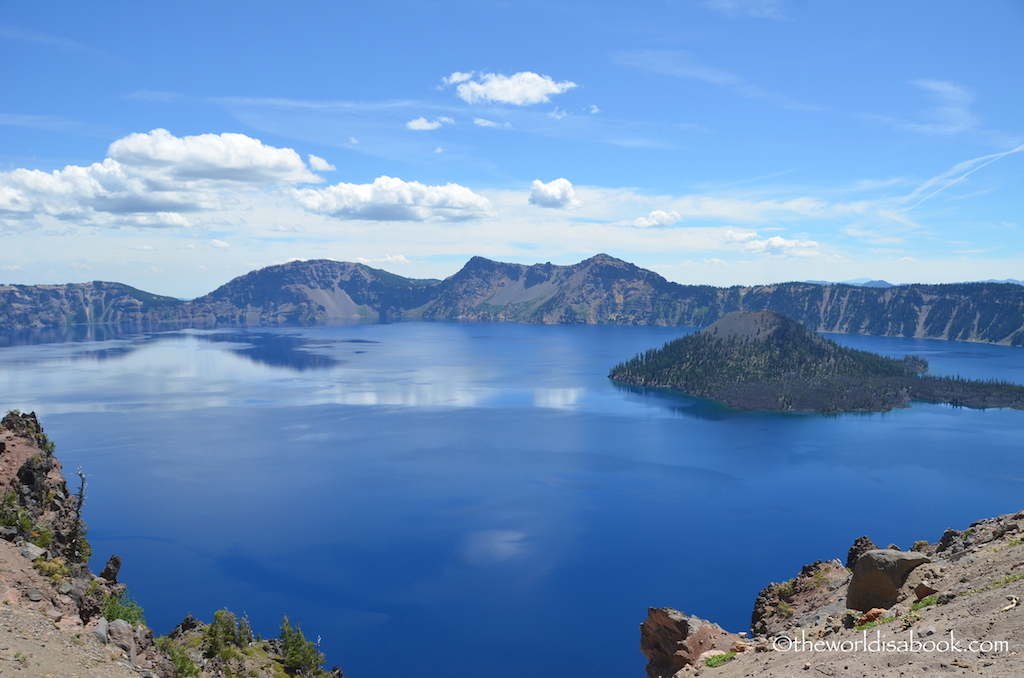 It was even harder to comprehend that this dormant volcano cone held this massive water reservoir across 21 square miles. The lake is not only the country's deepest but also currently the world's ninth deepest at 1,943 feet (592 meters).
Crater Lake was created by the eruption of 12,000-foot Mount Mazama in 5700 BC. It erupted with such a strong force and with so much pumice and ash that its summit collapsed creating this caldera as the lava hardened the mountainsides. Rain and snow eventually filled this caldera creating this magnificent lake.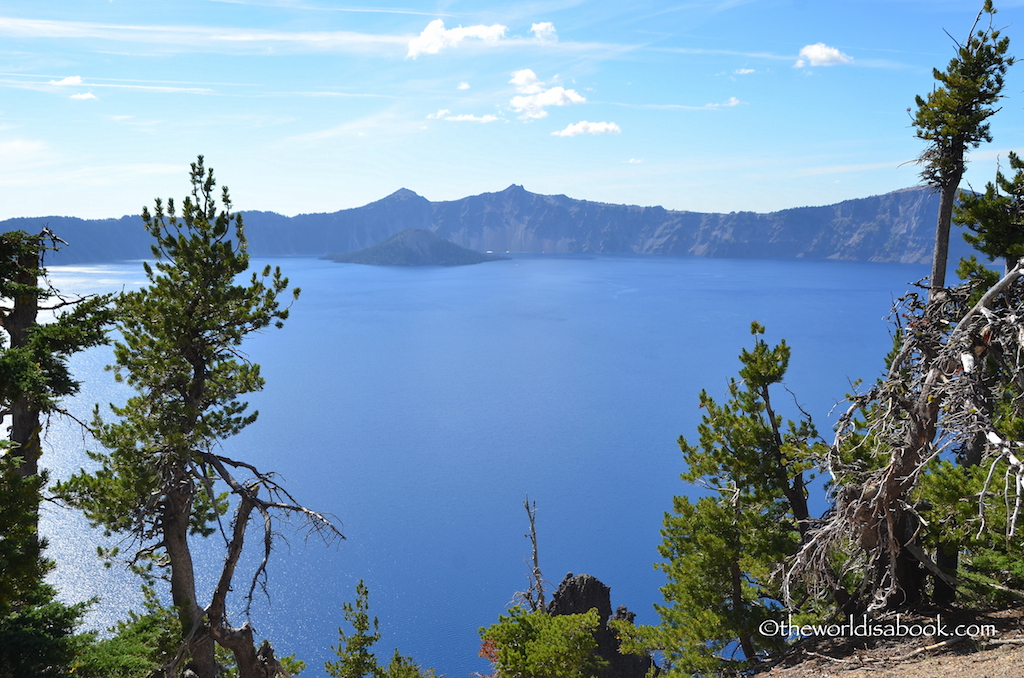 Crater Lake has been appropriately dubbed the "Gem of the Cascades". The Cascades are the  mountain range in this area. The gem part was due to its sapphire color. Our ranger guide on the cruise said like diamonds there are three Cs (instead of the four) to Crater Lake – its color, clarity and cleanliness.
Its clarity isn't as noticeable until one is cruising on the lake or standing near its shoreline. There are no rivers or streams going into the lake so it is one of the cleanest bodies of water in the world. We loved seeing the reflections of the clouds on the water and how tranquil it looked.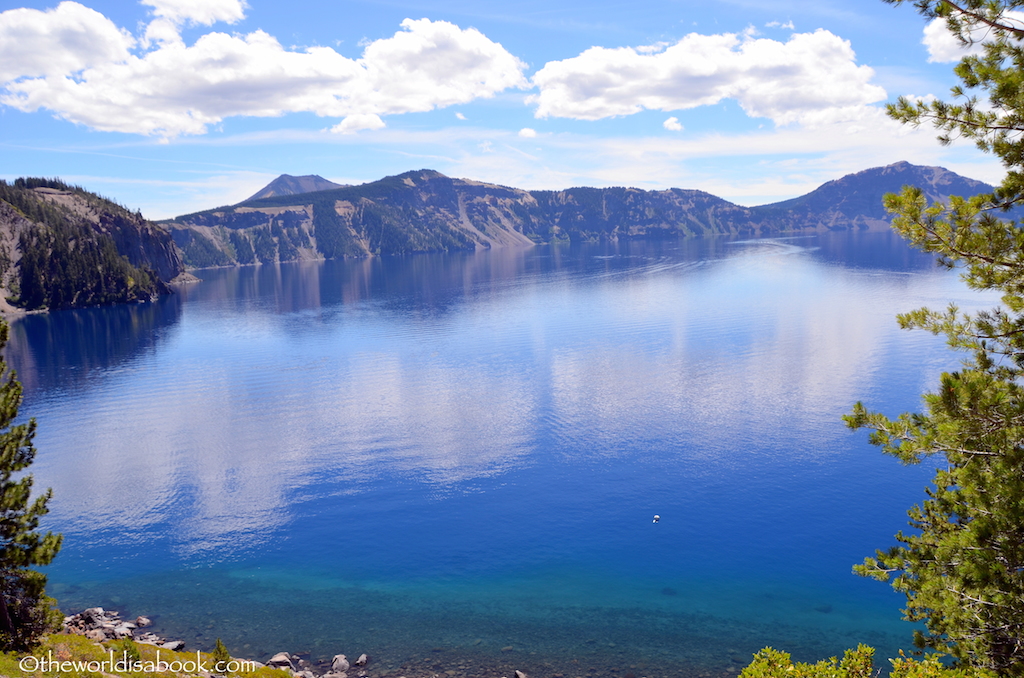 The towering cliffs, almost 2,000 feet high, surrounding the lake added to its beauty. The forests of fir and pine trees dotted the sides of the lake enhancing this picture perfect scenery. We got used to seeing many Whitebark pines along the rim.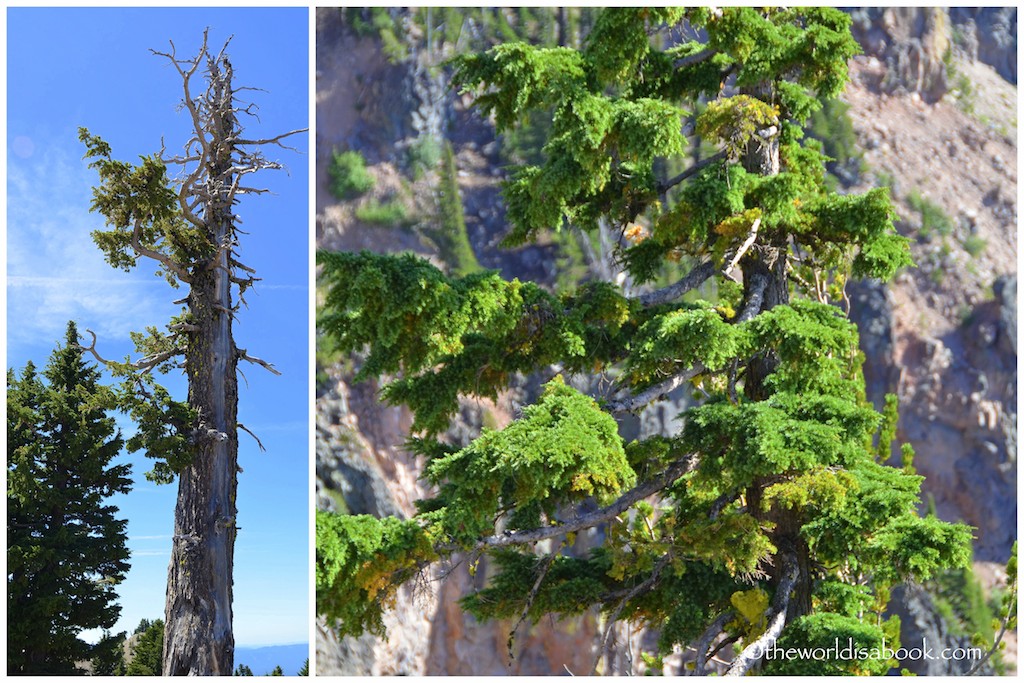 The western part of the rim drive starts at Rim Village where concessions and visitor's center are located. There aren't many National Park accommodations that take full advantage of what their park has to offer. But, Crater Lake Lodge is an exception. We didn't get the chance to stay there since it was fully booked but would love to stay in a lake view room next time.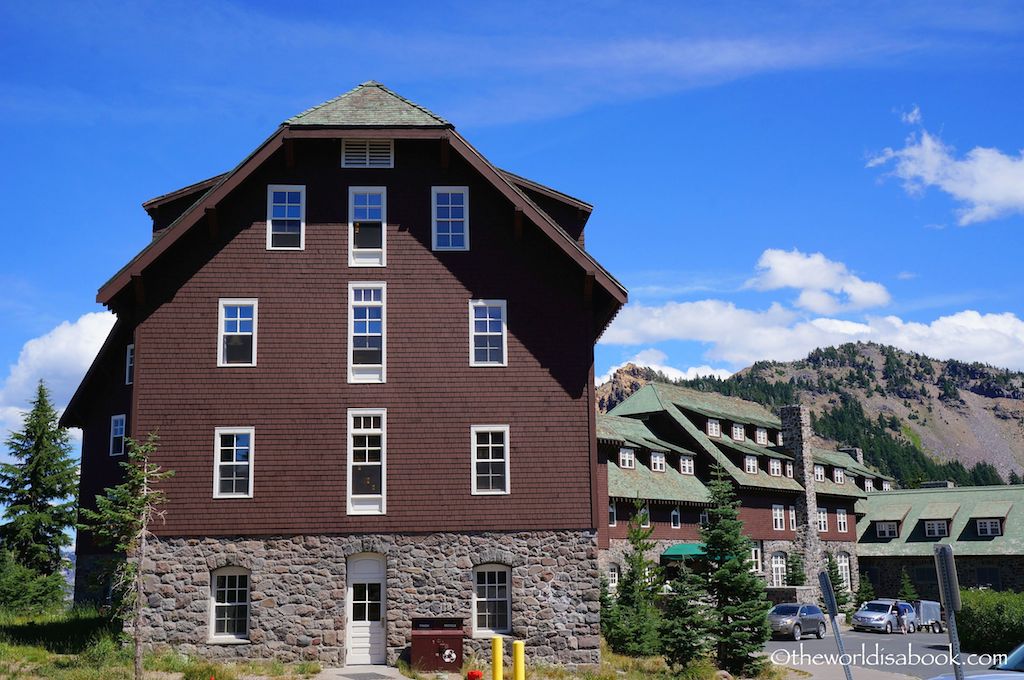 This was built in 1915 with 71 rooms and one of the country's National Historic Hotels. We did get the chance to hang out in the lobby. The best part was seeing all these rocking chairs lined up on its veranda. They were hot commodities especially on a warm day out and stunning panoramas facing us. What a perfect way to enjoy the scenery.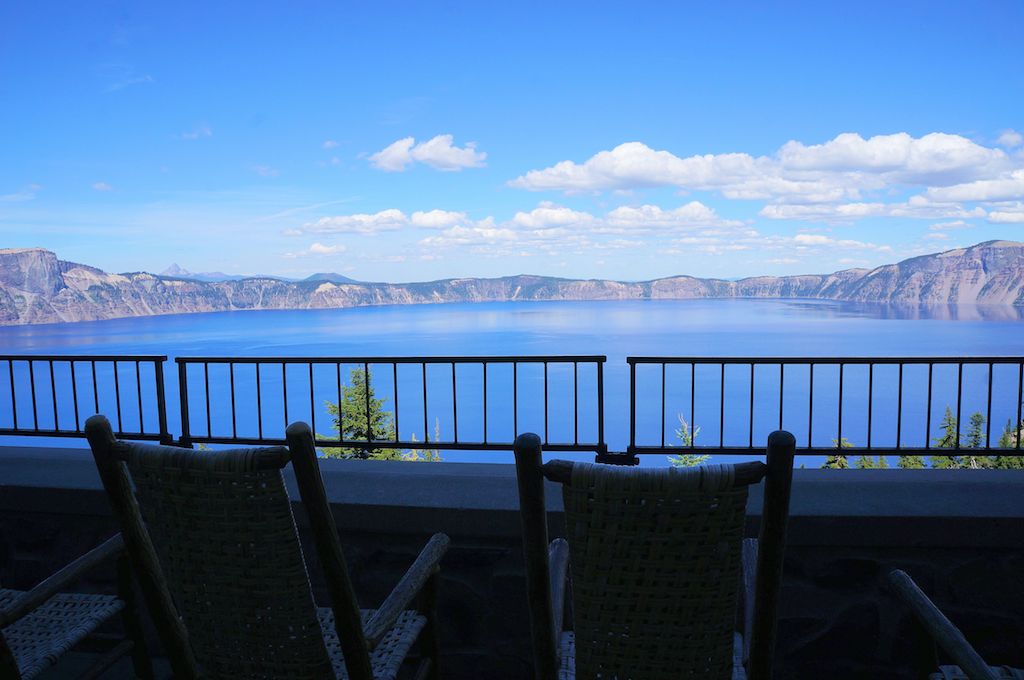 Many people do the Rim Drive for a few hours but Crater Lake also has many trails suitable for all ages and levels ranging from short and easy to climbing volcanoes. There are still over 40 volcanoes within the National Park. Thank goodness, many of them are extinct. Some of the park's 90 trail miles (145 km) are paths to lookouts with even more dramatic views of the lake and its surroundings. Despite its busy summer tourist season, there were hardly any major crowds on these trails.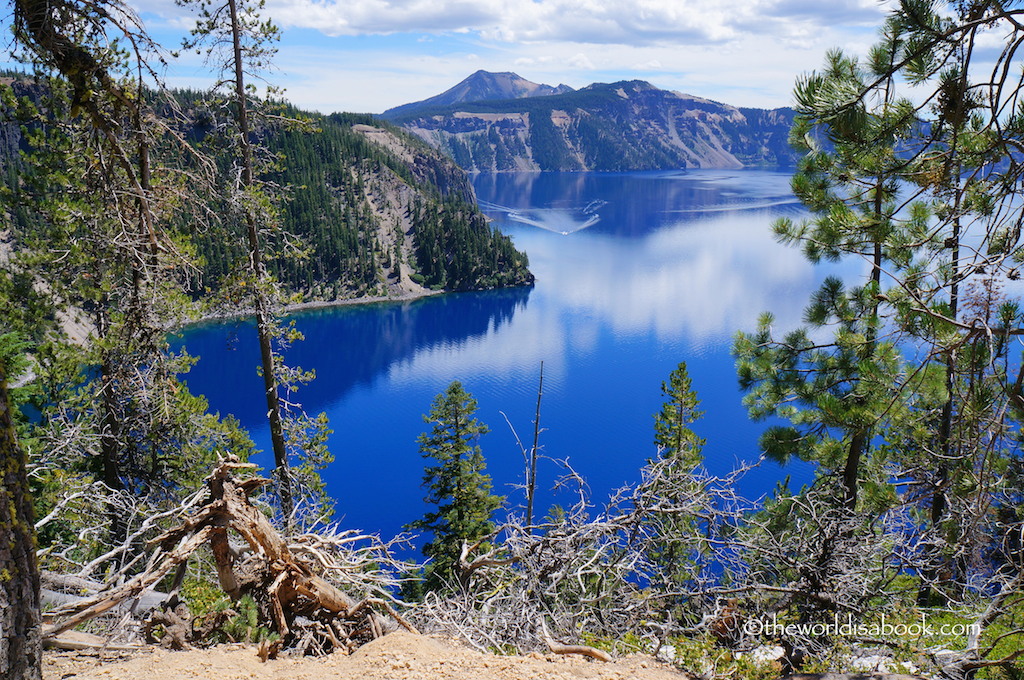 Cleetwood Cove Trail is the only legal and safe way to get to the shoreline. The 2.2-mile steep hike is worth every step once you see the lake up close and dip your toes or even swim in the lake. I may have complained way more than my kids did on the way up but I would repeatedly do this hike just to get close to the water again. We highly recommend it.
One of the great things about this park is that the Rim Drive offers wonderful views of Crater Lake no matter where you are. The National Park Service did a marvelous job in strategically placing these viewpoints around the lake. There were some noteworthy stops along the way. Some are more clearly marked than the others so use the provided map they give out at the entrance accordingly.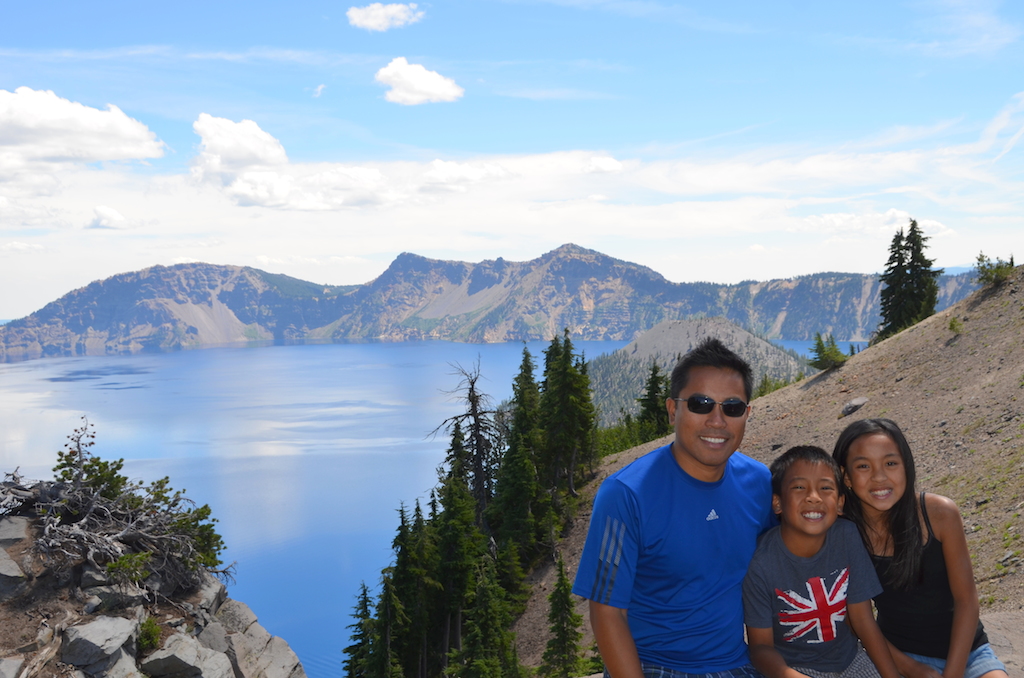 There are two distinctive islands that can be found on Crater Lake. Wizard Island was a volcanic cinder cone that erupted out of the lake. I guess, in some ways, its shape resembled a sorcerer's hat that earned its name. During the summer, visitors can be dropped off here for swimming, fishing and hiking.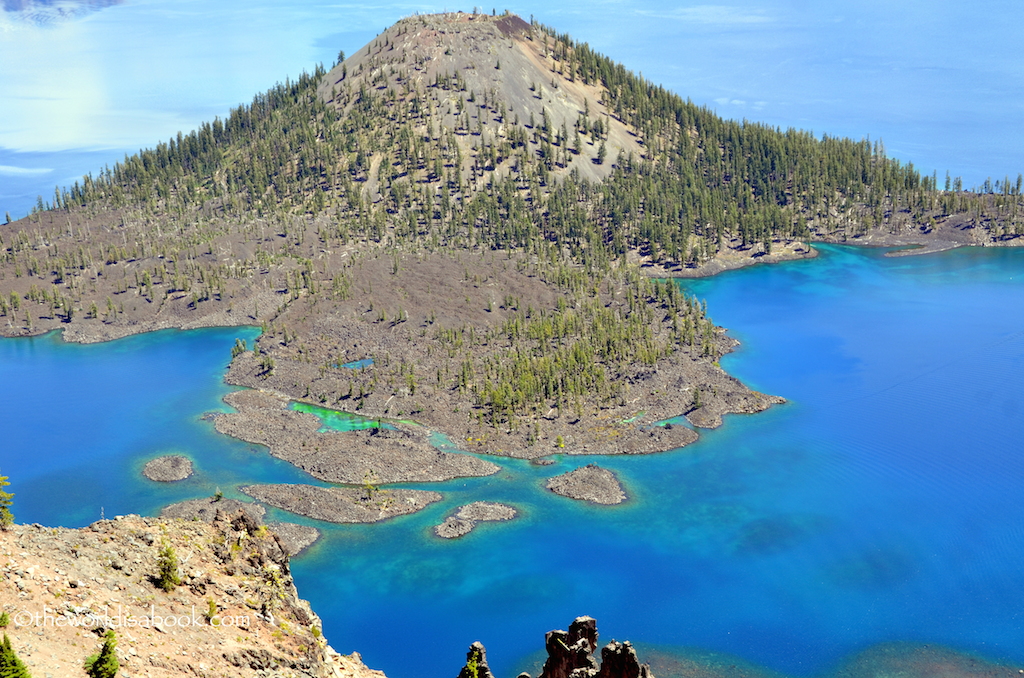 The other island is called Phantom Ship. Located on the south shore, this island looks like an old pirate ship with tall, dark sails that seemed to be sailing away. It looks a lot smaller from the lookouts but is actually the height of a 16-story building. It was an imposing formation when we stopped near it during our cruise.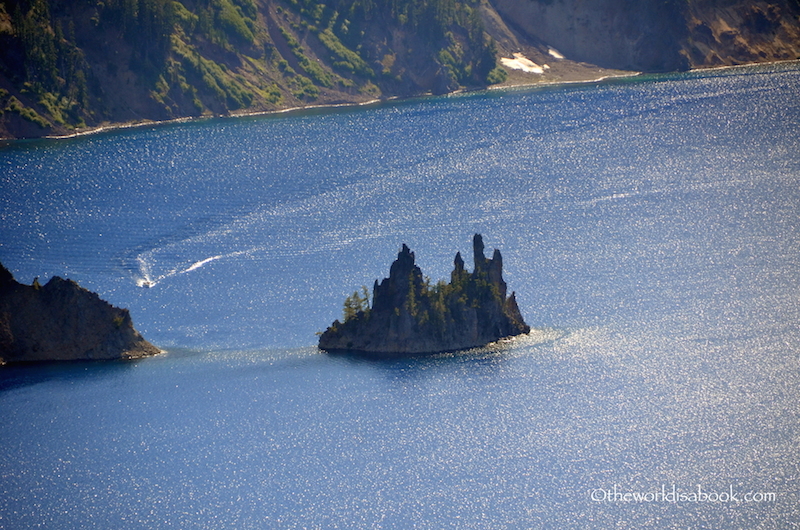 This was a remainder from an old volcanic cone after Mount Mazama's eruption and collapse. It is about 400,000 years old and is the oldest rock in the caldera. It has its own forest ecosystem including seven different trees and a variety of wildflowers and lichens.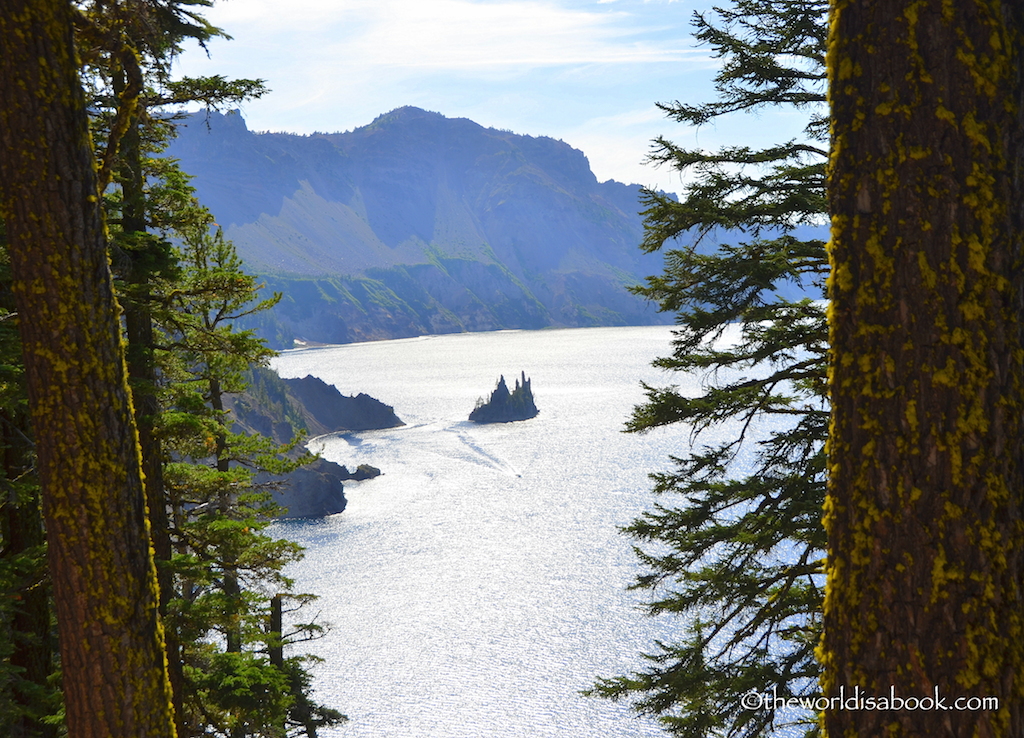 Majestic scenery like this should have its own castle. We saw Pumice Castle from below but the lookout gave us a closer look of this intriguing formation of red/orange rocks. It looked more like a medieval castle from the lake's vantage point. These pumice layers along with lava were buried over the years and was exposed when the volcano collapsed. Its base has hardened while the top part eroded over the years.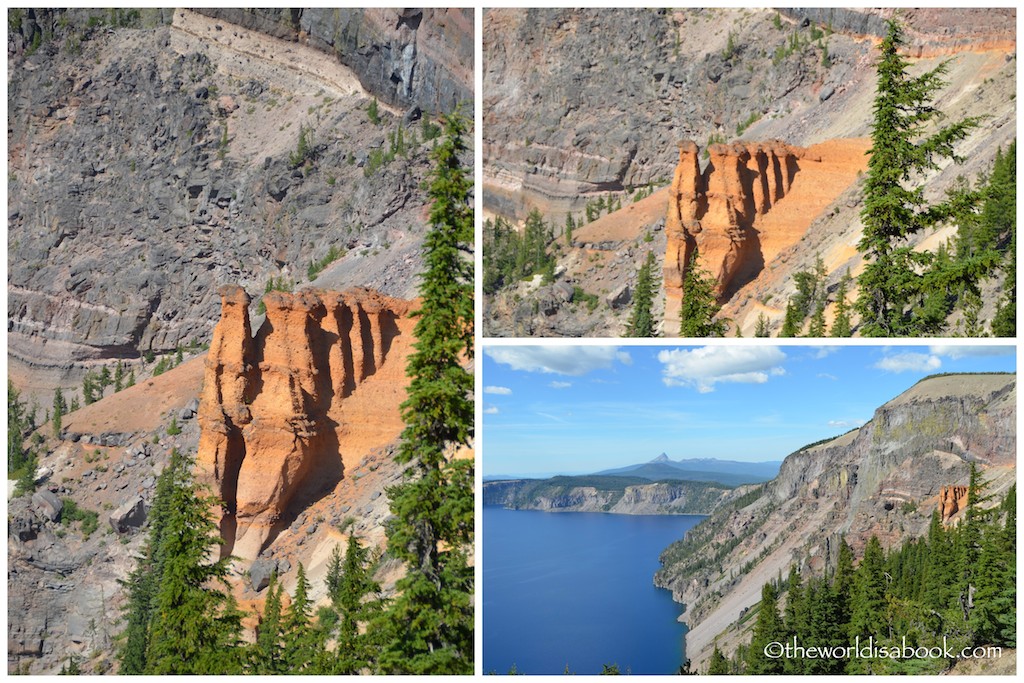 There are also other geologic marvels within the park that are worth a drive and a hike. It is another 6-mile (9.7 km) drive into the road to access the trailhead. One of the easy hikes we did was on Pinnacles Trail. We found the Pinnacles that were volcanic spires and chimneys that were created from a volcanic eruption turning ash into rocks.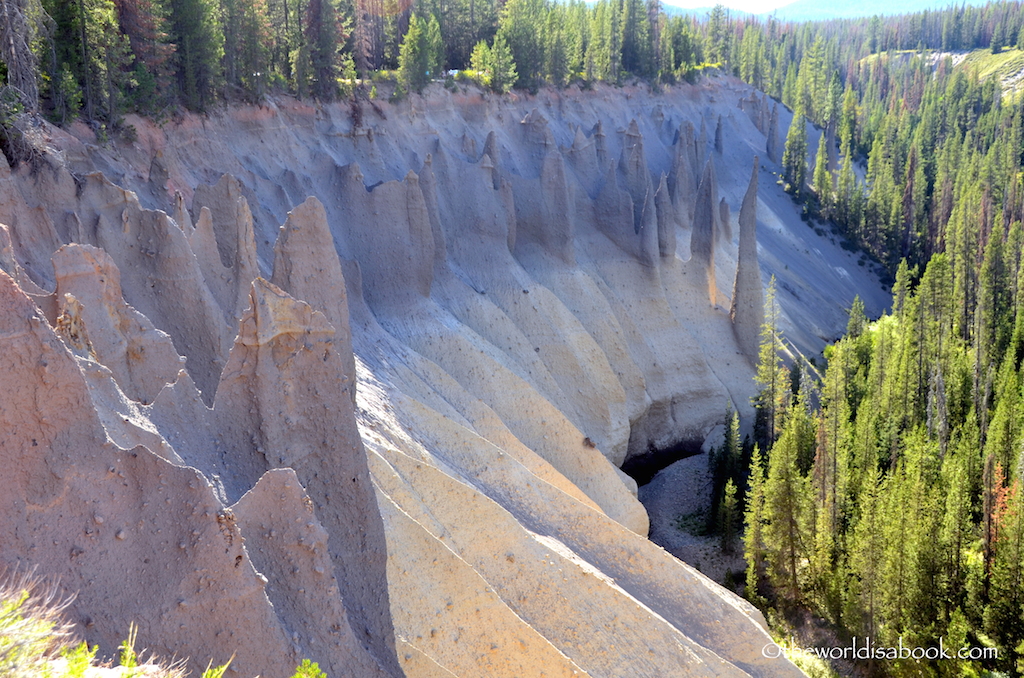 It was a lovely walk along the Pinnacle Valley's rim. The color and texture of these rock formations were such a sight to see in person. We've never seen anything quite like these ""fossil fumaroles" before. Some of them were 100 feet (30 m) tall rising out of the canyon walls.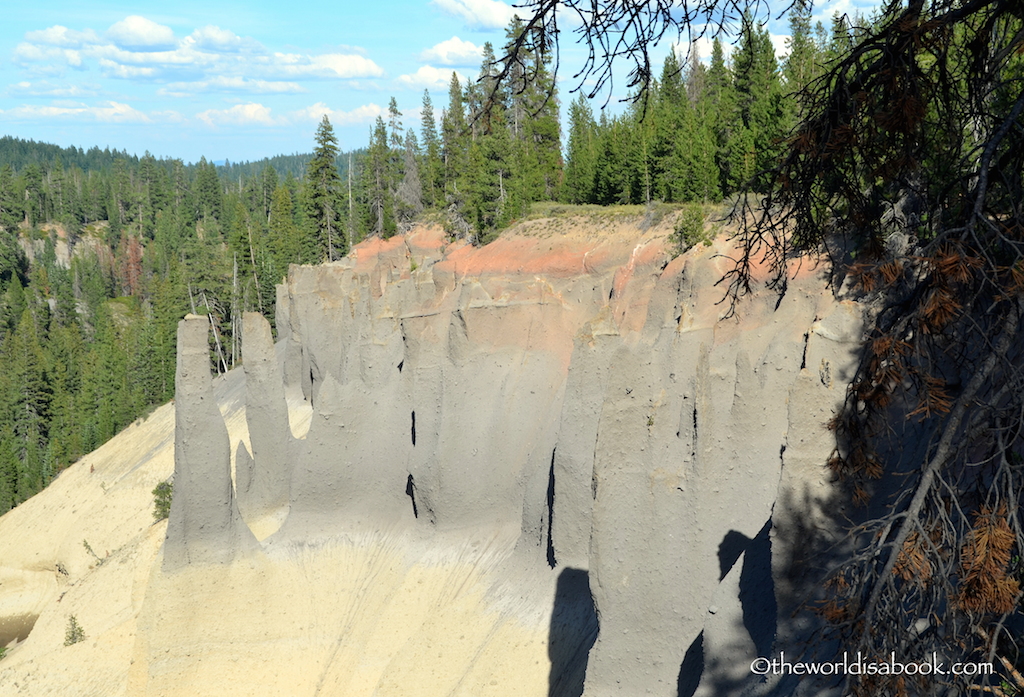 One of the last sights we saw as we drove out of the park was Vidae Falls cascading from the side of the road.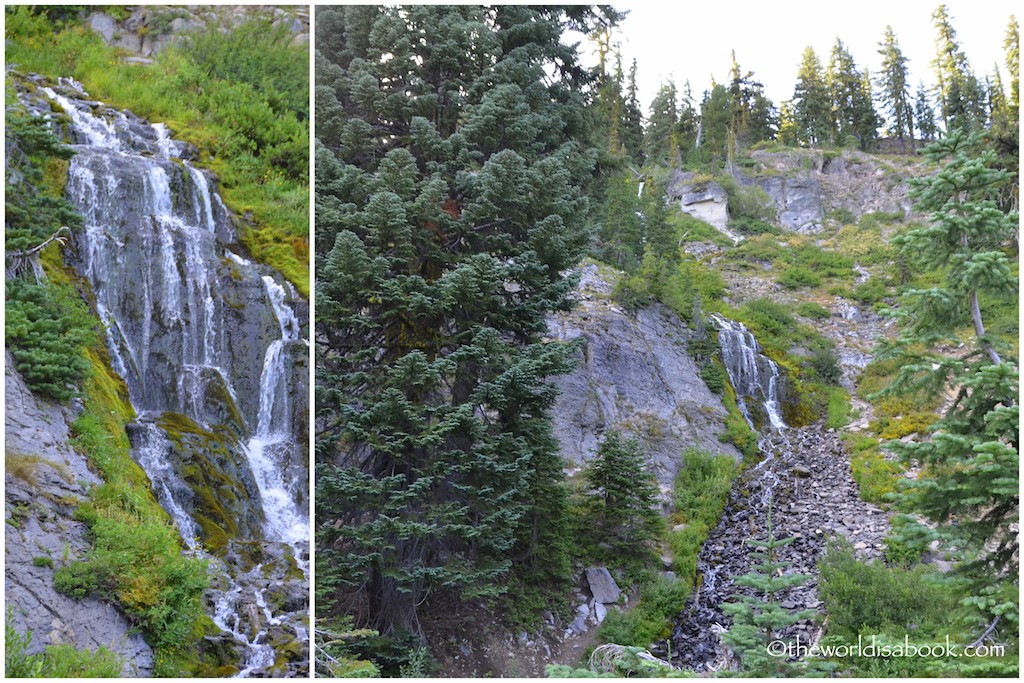 Crater Lake National Park really does live up to its Gem of the Cascades nickname. We have longed to visit this park for a long time that may have been sparked upon seeing it from the plane. Our short trip there was quite memorable and I am so happy it inspired some Pacific Northwest friends to make a trip here. This park really does need to be seen and experience in person.
Tips for Visiting Crater Lake National Park with Kids
Entrance Fee: $10 per car for seven days. Free with America the Beautiful National Park Pass and during annual Fee-Free days.
The park is open everyday for 24 hours. Since it receives about 43.5 feet (13.2 meters) of snow annually, some trails and roads are closed including Rim Drive and Crater Lake Lodge. Opening dates vary every year so check the website.
Allocate about 2-3 hours to fully enjoy Rim Drive in addition to hiking and tours.
Winter activities like cross-country skiing and snowshoeing are available in the park. The lake doesn't freeze (it hasn't since 1949) but visibility may be minimal. Summer really is the optimal time to visit.
You may or may not have cell phone or Internet coverage while in the park depending on your provider. We never were able to get connections while inside the park. But, it felt wonderful to enjoy this park with no connection to the outside world.
We had a rental car but another alternative to doing the Rim Drive was using the Trolley Tours. These two-hour, ranger-narrated trolley tours are a great way to circle Crater Lake. They also stop at some overlooks and are enclosed. Catch these trolleys at Rim Village.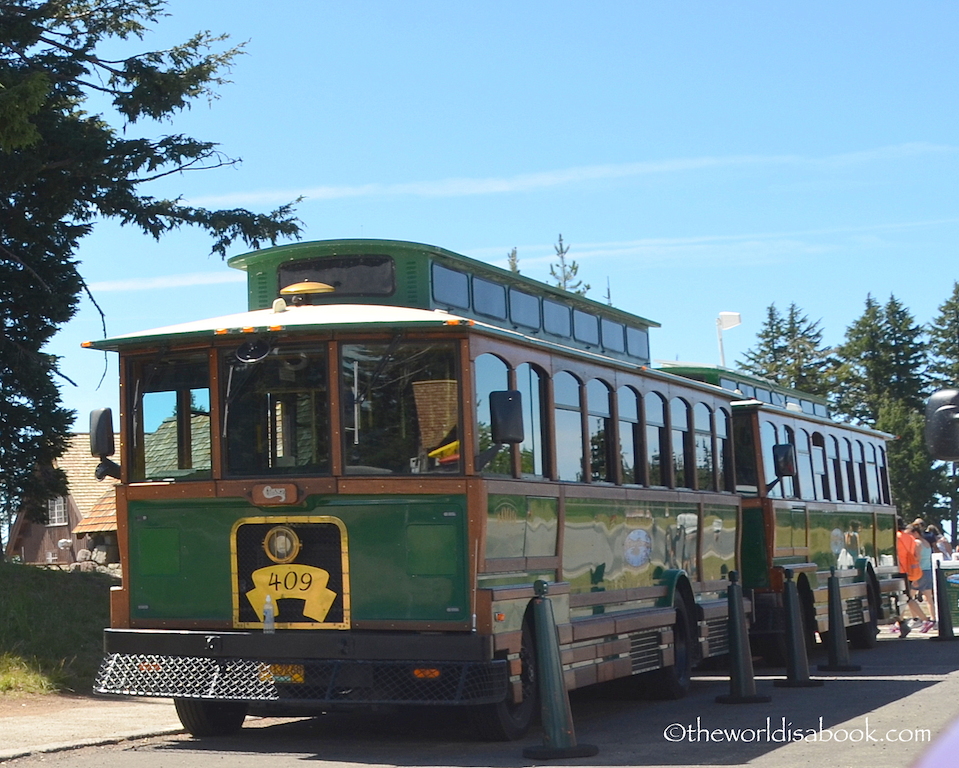 We highly recommend going on the cruise around the lake to get a different perspective but to also learn more about its geology and history. It was the highlight of our visit here. Reserve in advance!
The park has Evening Ranger presentations that include stargazing,.
Kids, ages 6-12, can participate in the Junior Rangers program here. After completing a set of activities in the free booklet, they can earn their badges. They can also participate in a free 20-minute activity during varied times in the summer to get a patch. We're building up quite a collection in our house.
Food is available at the lodge and Rim Village cafe. You can also bring your own picnic items since there were some picnic areas along Rim Drive.
Have you gone on the Rim Drive at Crater Lake National Park?