Exploring the Cliff Dwellings at Mesa Verde National Park
We're celebrating National Park Week here in the USA this week and I'm excited to feature Mesa Verde National Park in Colorado. This park has been on our National Park wish list for a long time. We finally visited last month and it didn't disappoint. Mesa Verde houses almost 5,000 "known" archaeological sites including some of the country's best preserved prehistoric cliff dwellings. Explore and marvel at this unique park full of history with us.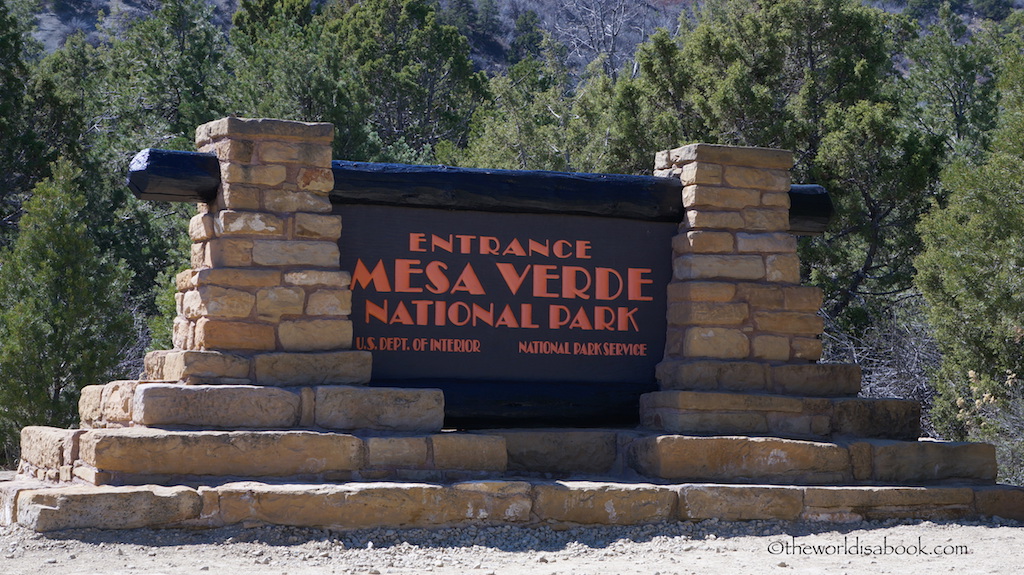 The Anasazi or now called the Ancestral Pueblo people called the Mesa Verde (Spanish for "green table") area home for over 700 years (550 AD – 1300 AD). They started off with underground pit houses and evolved into the stone dwellings tucked in cliff alcoves. This UNESCO World Heritage Site preserves hundreds of years of their history.
The Visitor's Center near the highway and entrance should be everyone's first stop to see which areas are open, to sign up for guided tours and to get maps. One important thing to keep in mind when visiting during the off-season is that not all tours or ruins are open to the public. The trade-off was there was hardly anyone here to block views, share the road and the weather wasn't freezing or hot and humid.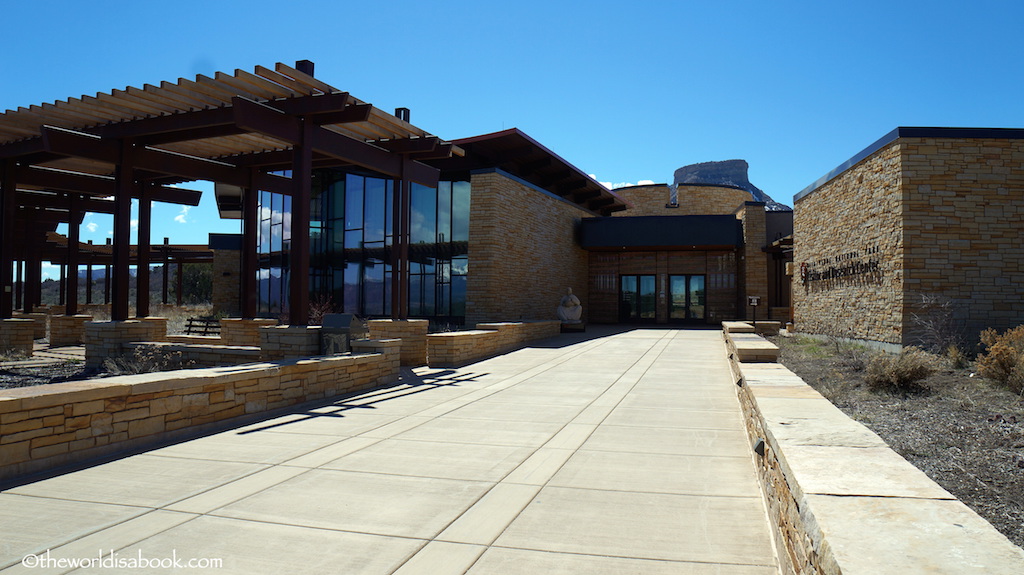 It was over 20 miles and about a 45-minute drive from the entrance, on winding roads, to where most of the main attractions were located. The Chapin Mesa Archaeological museum is a great must-stop. There were many exhibits showing how the Ancestral Pueblo people lived from their tools and pottery to family life. It was all very interesting and gave us a wonderful insight into how they adapted to the environment and flourished here.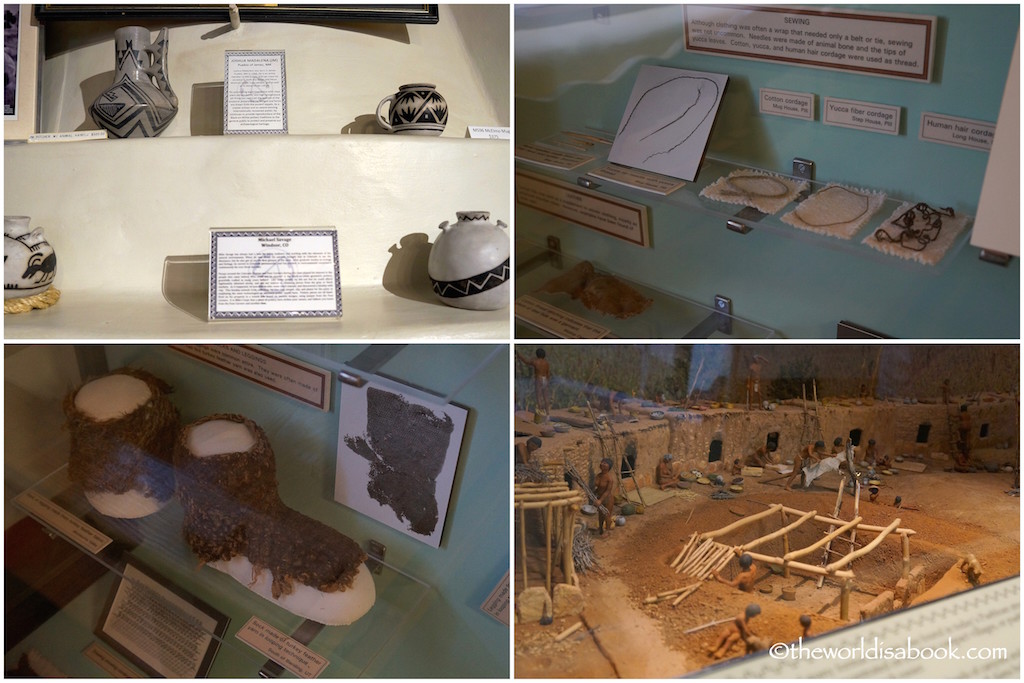 They were a very resourceful group of people. The men hunted deer, squirrels and rabbits and the women gathered wild plants and planted corn, beans and squash. Corn was their most important crop. They pounded yucca leaves and turned them into fibers for ropes, sandals and baskets. These yucca fibers were also weaved with turkey feathers to make their blankets. They created tools using all the animals, trees, plants and stone around them and some were pretty creative.
The Ancestral people migrated south over 700 years ago and left the area for unknown reasons. Theories ranged from resource depletion, droughts or moving to new opportunities for their moving away from the cliff dwellings. Their descendants are the Hopi in Arizona and the Rio Grande Pueblas in New Mexico.
Down the hill from the museum was Spruce Tree House which is considered the park's best preserved cliff dwelling. This is open everyday from spring through fall for self-guided tours. The park's cliff dwellings were all built and inhabited between 1200 and 1300 AD.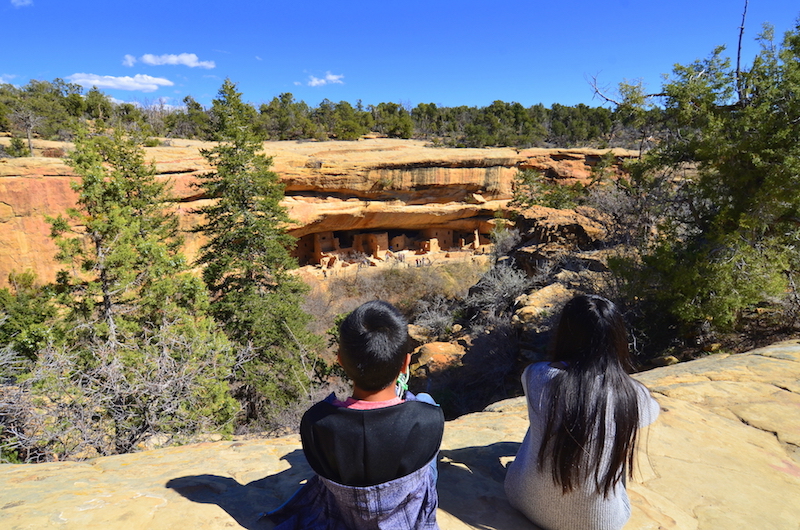 We walked the half-mile (.8 km) paved trail down to the ruins. There was a 100 ft (30 m) descent and ascent here that wasn't too bad even with the younger kids. It's always a good hike when we don't hear a word of complaint from the kids. Just keep in mind that it could most likely get icy here after it snows.
It was amazing to finally see this village mostly made of rectangular sandstone blocks under the cliff overhang. The pictures we've seen didn't really prepare us for how deep into the canyon the rooms went. You can see some visitors in this photo so it gives one a bit of an idea just how big this was.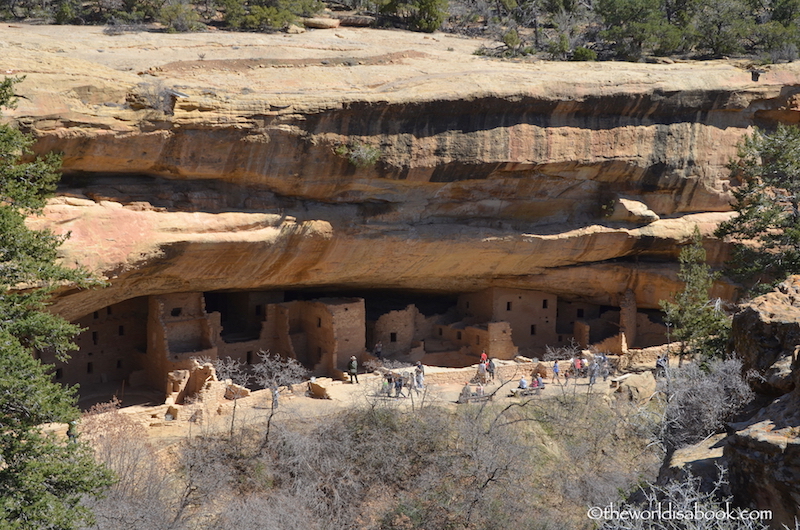 Many of the walls were still intact and we could almost imagine the ancient people going about their daily lives here. There was a courtyard in front of the rooms where many of their activities occurred. We saw up close how the sandstone blocks were stacked together using mortar made of dirt and water mixture. It was remarkable how well they lived in these structures.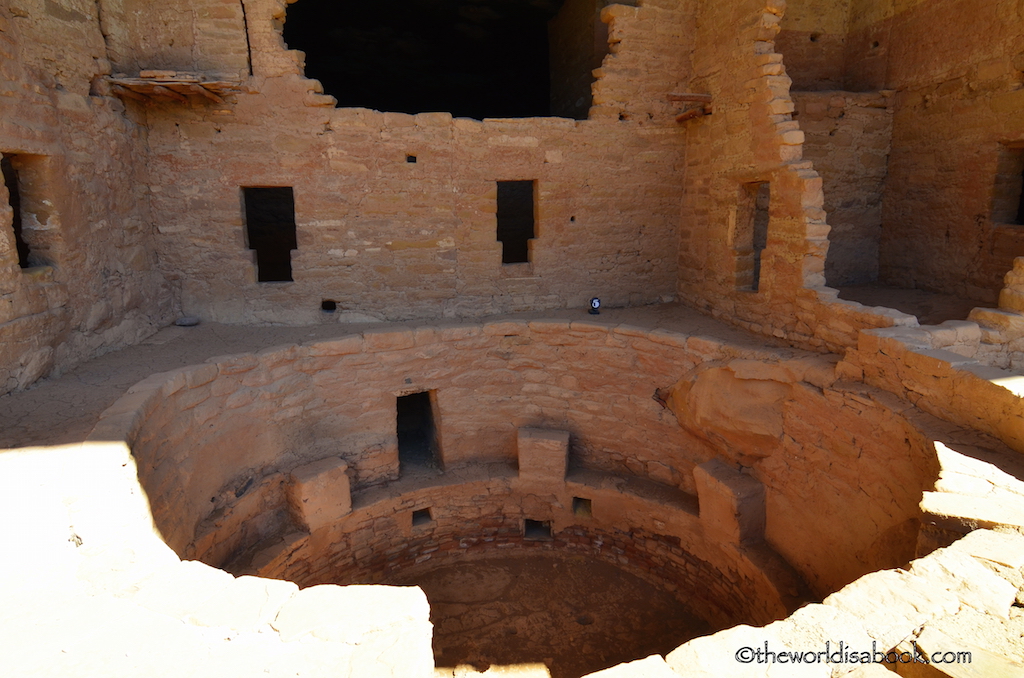 There were various rooms throughout the complex. Some of the walls and ceiling were blackened from the smoke and fires they used for warmth.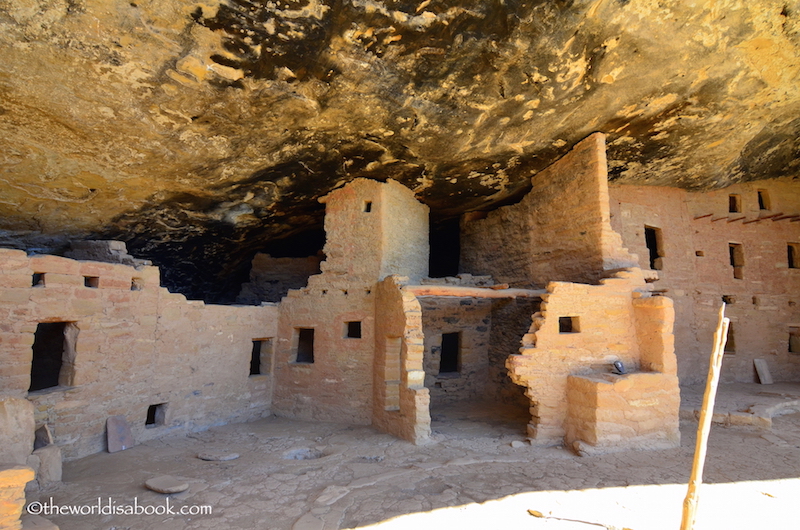 Spruce Tree House was considered one of the largest villages here. It had 130 rooms and eight kivas and was thought to have occupied between 60-90 people. Kivas were underground rooms used for ceremonies but also served as a multi-purposed room. Visitors have an opportunity to go down one of them.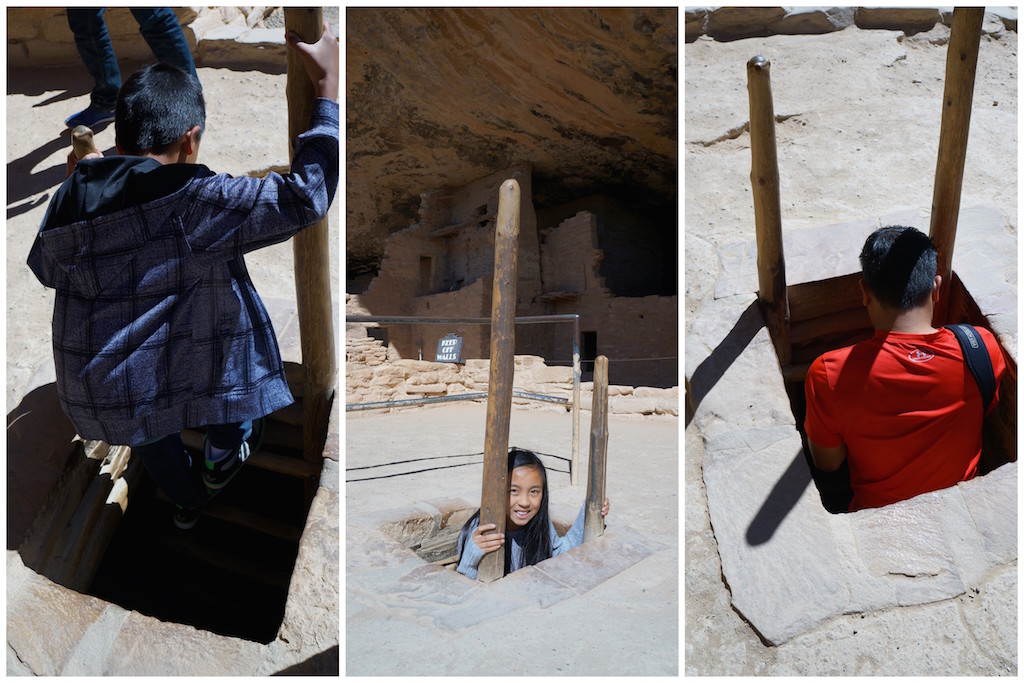 My kids loved climbing down the ladder through the hole in the kiva's roof. The kiva was actually pretty roomy. Its roof was made of timbers, bark and mud. The light emanating from the hole here gave this place a mystical glow.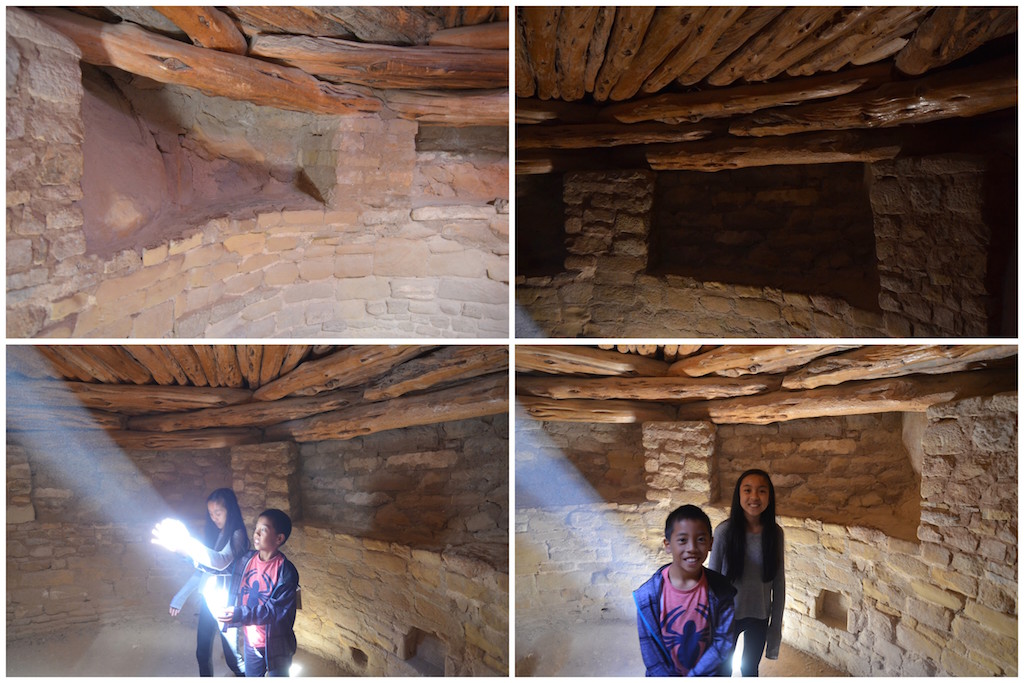 Rangers were around the area to answer questions and make sure people kept off the walls. We found out that hunters discovered these cave dwellings. Can you imagine seeing this grand complex from afar as they did? Kids also have the chance to get interactive here.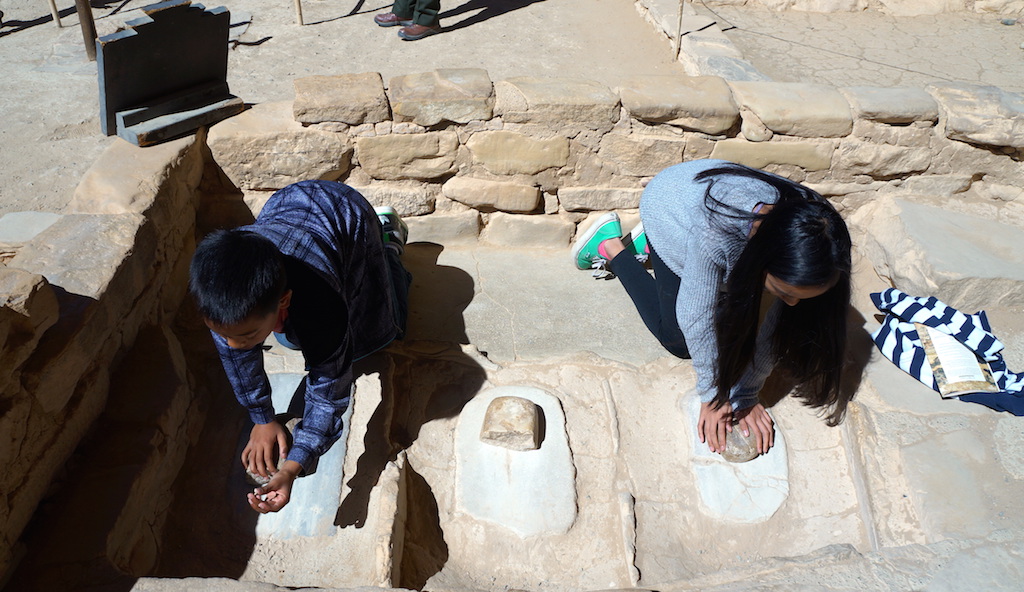 It was interesting to find out that archeologists gathered most of their information about the Ancestral Pueblo people and their daily lives from the garbage pile around the area. Food, pottery and tools were some of the trash they threw away down the slopes. It gave a whole new meaning to the adage of "One man's trash is another man's treasure". All of us visiting here ultimately benefited from their scraps.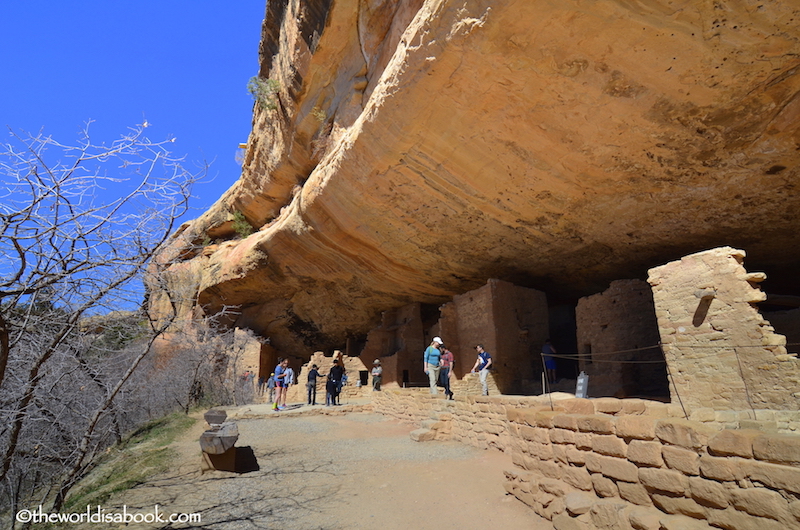 Mesa Top Loop Road was a 6-mile (10 km) drive that started from the museum. There were stops and markers along the way with paved trails to explore other archaeological sites. We visited several pit houses and villages where modern structures housed some of the excavated sites. There were informative signs throughout the sites that gave us good descriptions of what we were seeing.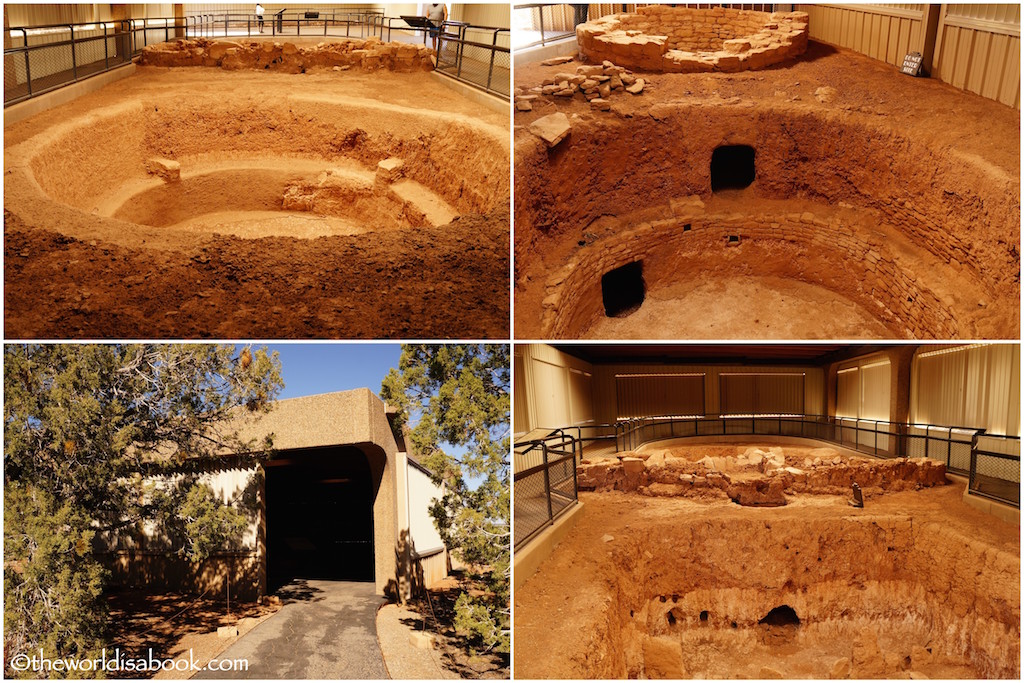 The natives lived in underground pit houses and moved to surface dwellings around 850 AD. They lived on the mesa-top villages for 600 years before they moved and created the cliff dwellings. No one really knows why they moved but speculations ranged from defense to better protection from the elements.
Don't miss the stop to see the Square Tower House. It's a pleasant walk to the viewpoint that looks out into this cliff dwelling that faced a beautiful verdant canyon. Since the village was isolated, the people would use hand and toe trails along the sandstone cliff to get in and out.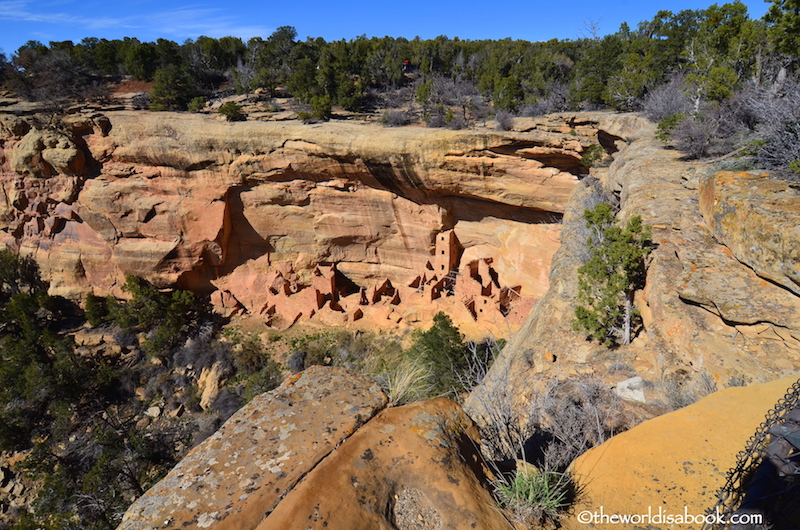 There were about 49 rooms and eight kivas here but the 28 feet (8.5 m) tall Square tower was the dominant structure here. I know it looks fairly small from afar. There's a one-mile round-trip strenuous hike for anyone who wants to see the dwelling up close.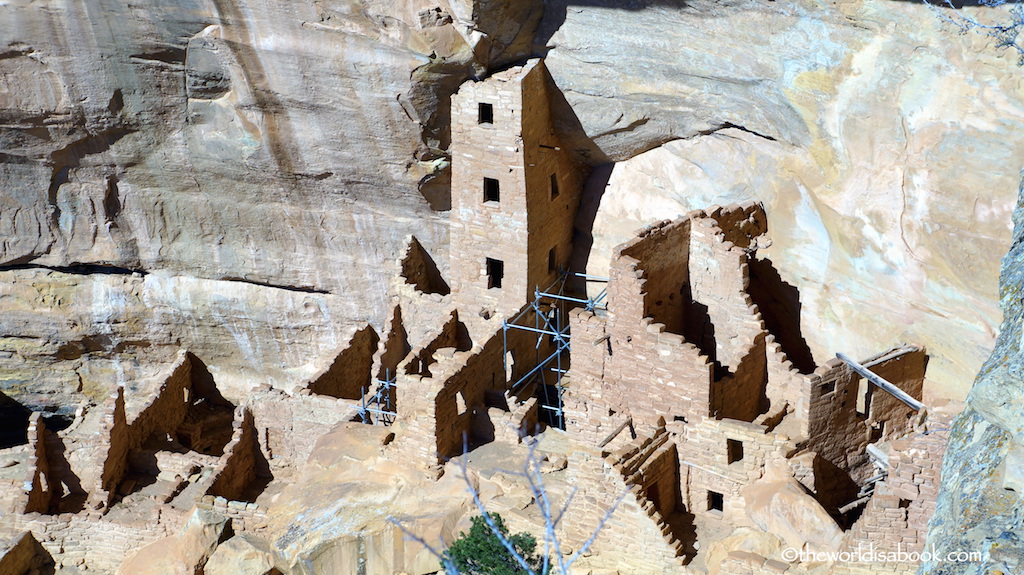 One of my favorite areas in the park was the Sun Point overlook. There were about 12 ruins visible from here with a great view of the canyon too. Some were a little more obvious than the others. Sun Temple and Cliff palace were the most noticeable structures. The high concentration of dwellings here was due to a nearby spring giving them a dependable water source.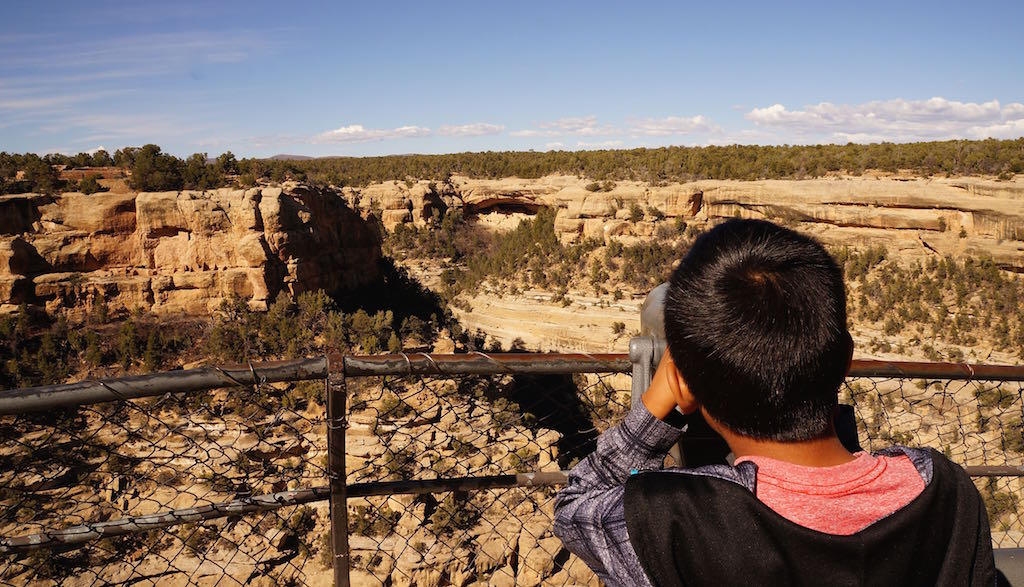 Archeologists believed the Sun Temple was used for ceremonial purposes since there was no sign people lived there. The building had D-shaped symmetry and had twin kivas. Its walls were probably between 11 – 14 feet (3.4 – 4.3 m) high. We saw its tops protected from the elements with concrete. This incomplete structure could have also been a gathering place for the villages.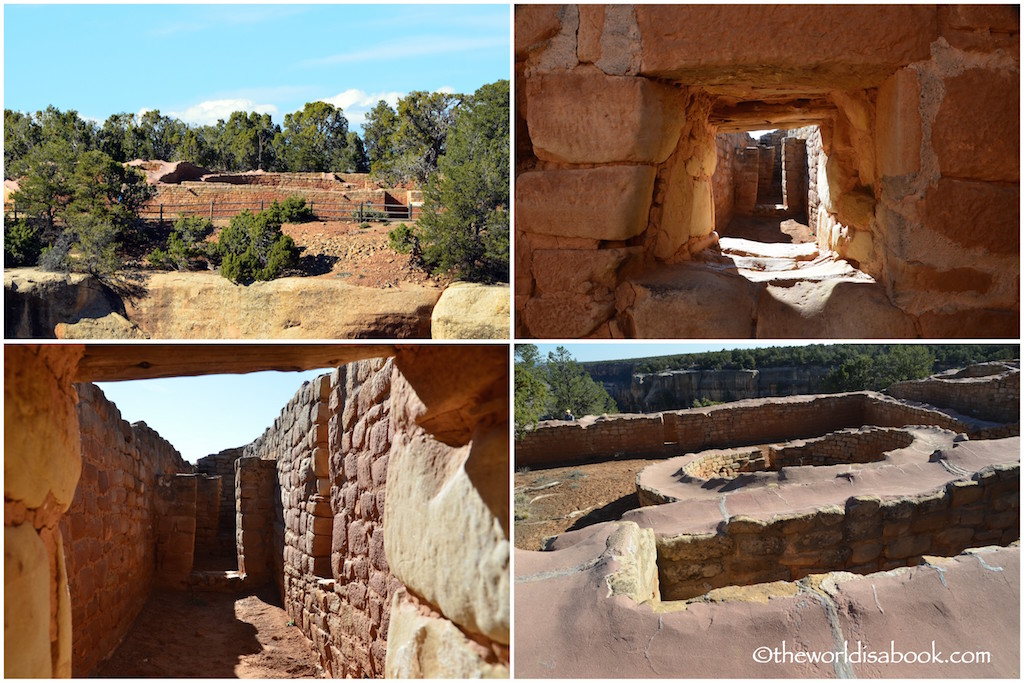 Other houses were also available for tours but were not open year round. Balcony House is considered "the most adventurous cliff dwelling tour". This one-hour tour that includes climbing several ladders and crawling through a tunnel sounded so exciting. Unfortunately, we missed the opening by a few weeks. We hope to make a return trip to Mesa Verde one of these days.
The last attraction we saw was Cliff Palace. This was the most famous and largest of the cliff dwellings in the park. It was closed during our visit due to preservation efforts. Though, it's only open to ranger-guided hikes from early spring to late fall.
There were several viewpoints to see this popular dwelling, but the ranger told us the best one is at Sun Point View stop on Mesa Top Loop Road. This was our view of these beautiful structures tucked under the Cliffhouse sandstone alcove.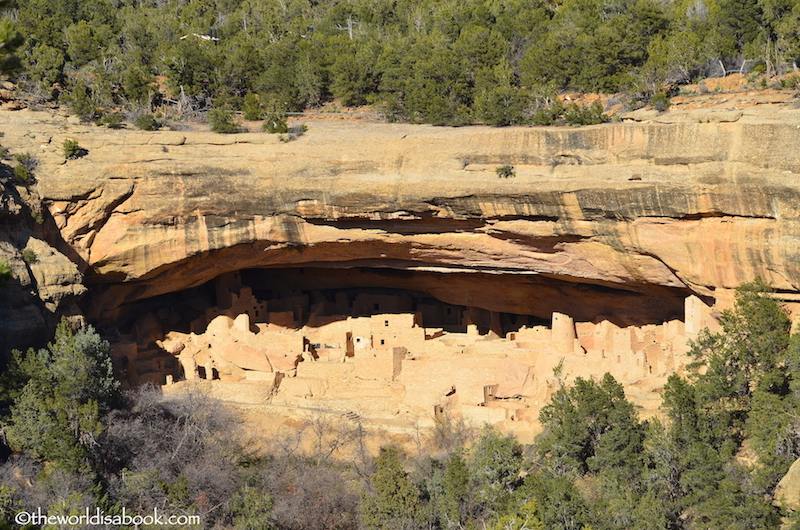 Cliff Palace had over 150 rooms and over 20 kivas occupied by about 100 people. It was incredible how well preserved this looked after 700 years considering it was mainly built with sandstone, mortar and wooden beams.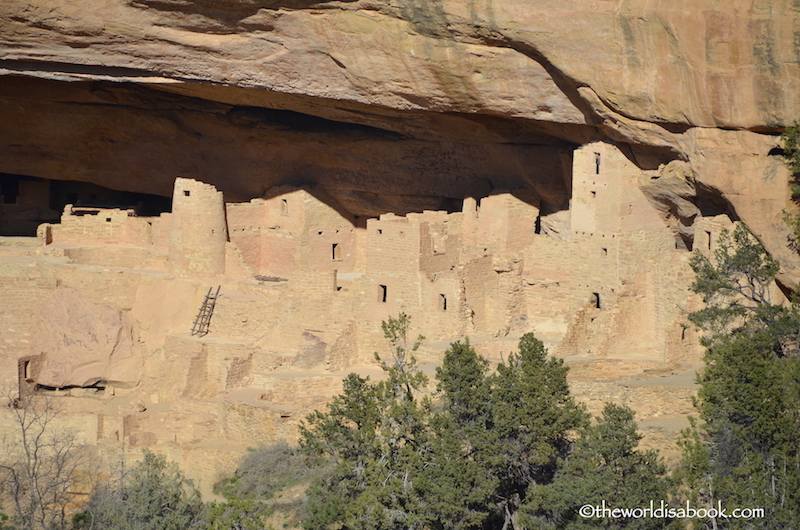 I was a bit worried bringing my kids here but they were fascinated with everything. Mesa Verde was unlike any of the National Parks we've visited. It was wonderful to get an insight into the lives and culture of the Ancestral Pueblo people especially seeing the cliff dwellings. The whole park is an archaeological gem and a large outdoor museum. Don't miss a visit here if you're in the southern Colorado area.
Visiting Mesa Verde Tips and Basics
Entrance Fees: $10 per car (Jan. – May 21)/$15 per car (May 22 – Sept 7) for seven days; Free with America the Beautiful, Military, Senior and Access passes.
Check to see which houses are available for tours during your visit. Balcony House and Cliff Palace tours aren't open year round. Check the Mesa Verde website for opening date/times. Tickets must be purchased at the Visitor's Center near the entrance.
Junior Ranger booklets are available at the Museum and Visitor's Center. These are also where the kids can turn completed ones in and get their badges.
Far View Lodge (opens mid-April) and Morefield Campground (opens late April) are a couple of the lodging options inside the park. We stayed at Durango, Colorado which was 30 minutes from the entrance. The town was very charming and made for a great base to see the area.
Several hiking trails are around the park. The most popular ones are Petroglyph Point which is 2.4 miles (3.9 km) that lead to petroglyph panel and Spruce Canyon Trail. Both are near the museum.
Aramark's 700 Years Tour has two daily 4-hour guided tours that include short walks and hikes and looks very interesting. Tickets are available at the Visitors Center, Far View Lodge and Morefield Camp Store (check hours).
Bring snacks and water. Food is limited especially between September and April when some concession areas are closed. Picnic areas are available by the museum.
Have you visited Mesa Verde National Park?