5 Free Things to do in Osaka, Japan with kids
Welcome to another edition of the Five Free Family Friday series. It's my pleasure to introduce this guest post from Caleb Parsons of Kids Travel Japan, who was kind enough to give us a list of these great free attractions from Osaka, Japan. Japan is one of my favorite countries so this was a wonderful read and we hope to make it to Osaka during the next trip. Thank you for this contribution, Caleb!
Osaka, located in the historical and cultural heart of Japan, often gets overshadowed by the eastern Japanese capital of Tokyo when it comes to family fun. However, Osaka is the perfect base for families looking to explore both the traditional side of Japan thanks to neighboring Kyoto and Nara with their gorgeous temples and the faster paced city life due to Osaka and Kobe. Allow me to introduce you to my top five free family destinations this wonderful region has to offer.
1. Itami Sky Park
(nearest train station: Hankyu line Itami) This extensive park lies just parallel to Osaka International Airport allowing for breathtaking and exhilarating views of the diverse aircraft that take off and land continuously throughout the day. Your children will marvel at the incredible might of the aircraft engines as airplanes lift off and become airborne.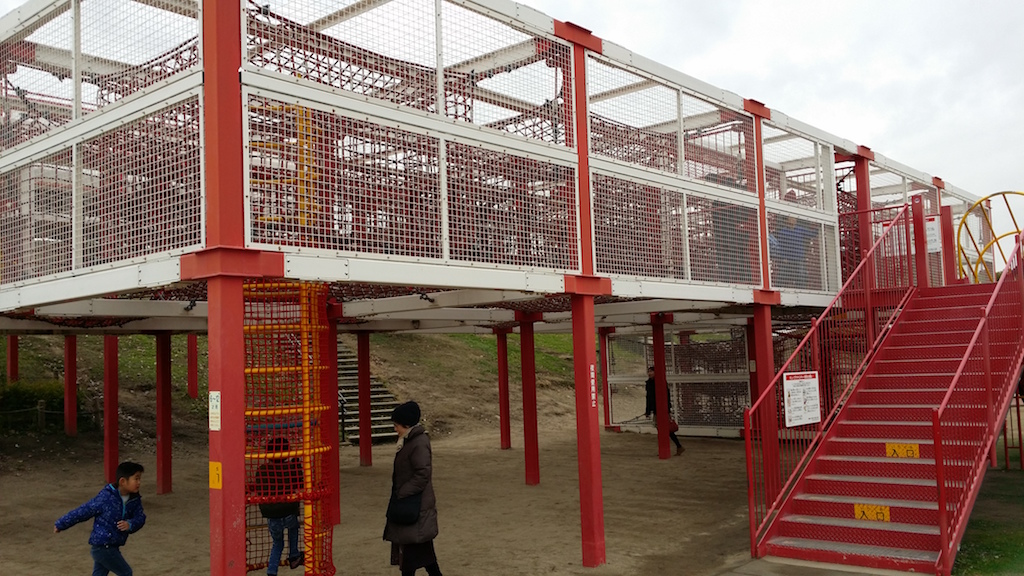 In addition, there is plenty of playground equipment to keep children entertained between flights. To get to Itami Sky Park, you'll need to make your way to bus stop number 6 just outside Hankyu line Itami station. However, buses come only about 3 times per hour during the day so I suggest you take a 10 minute taxi ride to the park, which will cost approximately 800 Japanese yen. Check this video from our recent visit.
2. Nara Park
(nearest train station: Kintetsu line Nara) This enourmous park located in the ancient Japanese capital of Nara features hundreds of deer which freely roam the park. The deer are quite tame but you can rouse them up if you purchase deer biscuits and feed them. For a fee of 500 Japanese yen for adults and 300 yen for children, you can gain entrance into the adjacent UNESCO World Heritage Site of Todaiji Temple.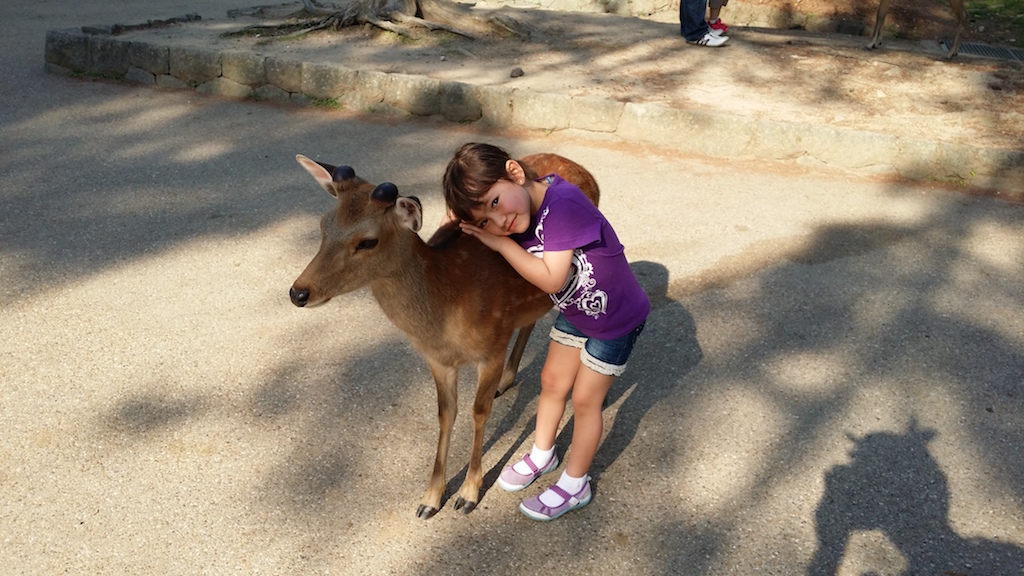 Please take a look at our bi-cultural day excursion to Nara last summer in the video below.
3. Osaka Castle Park
(nearest train station: JR line Morinomiya) This massive park complex contains one of Japan's most famous landmarks, Osaka Castle. This castle was unfortunately destroyed in the past but the castle was thankfully rebuilt and the replica is spectacular. Your family can pay to go inside and see the museum dedicated to the castle's history. However, I think the castle's beauty can be best enjoyed from outside where you'll encounter energy of Osaka and its people. Every day, there are delightful events, festivals, and performers that you'll encounter in the park.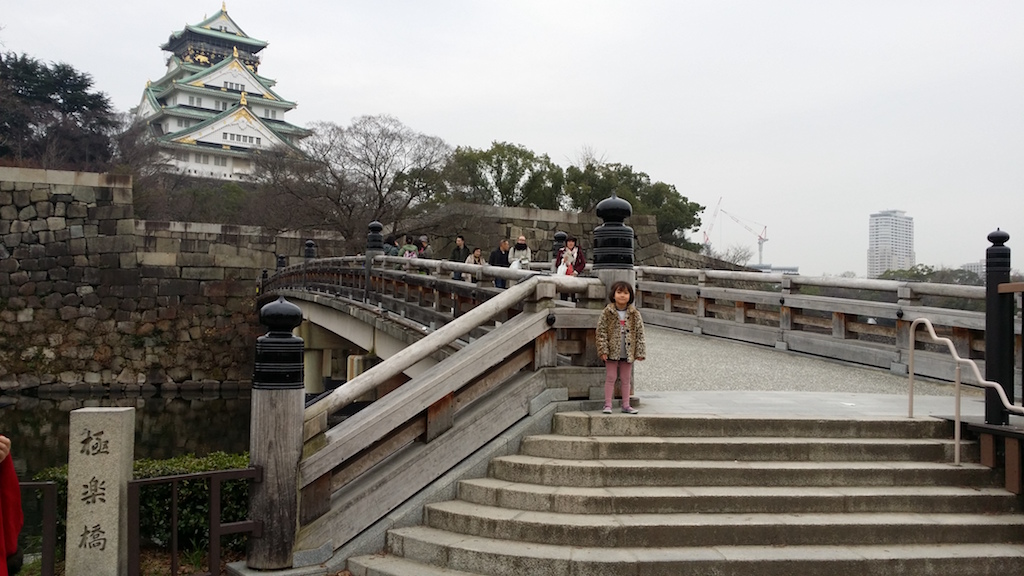 4. Osaka Science & Technology Center Exibition Hall
(nearest train station: Yotsubashi line Hommachi) This science museum has two floors with plenty of activities to keep your children entertained for at least 90 minutes. Though most of the information is only in Japanese, everything is self-explanatory with the help of an adult. There are multiple themes and different booths that use technology and games to educate your children about our fascinating world.
5. Satsukiyama Park
(nearest train station: Hankyu Takarazuka line Ikeda) In Ikeda, a suburb city of Osaka, you'll find this park, which has facilities including hiking courses, a zoo, playgrounds, a botanical garden, and plenty of nature. During early April, families come from around the region to picnic underneath cherry trees which sprinkle down beautiful cherry blossoms caused by even the slightest breeze. My family enjoyed the free zoo where we could pet and feed darling animals like wombats and alpacas. The park is a 15-minute walk from the station but I'm sure you'll enjoy the stroll as Ikeda is a quaint city with old fashioned streets and shops.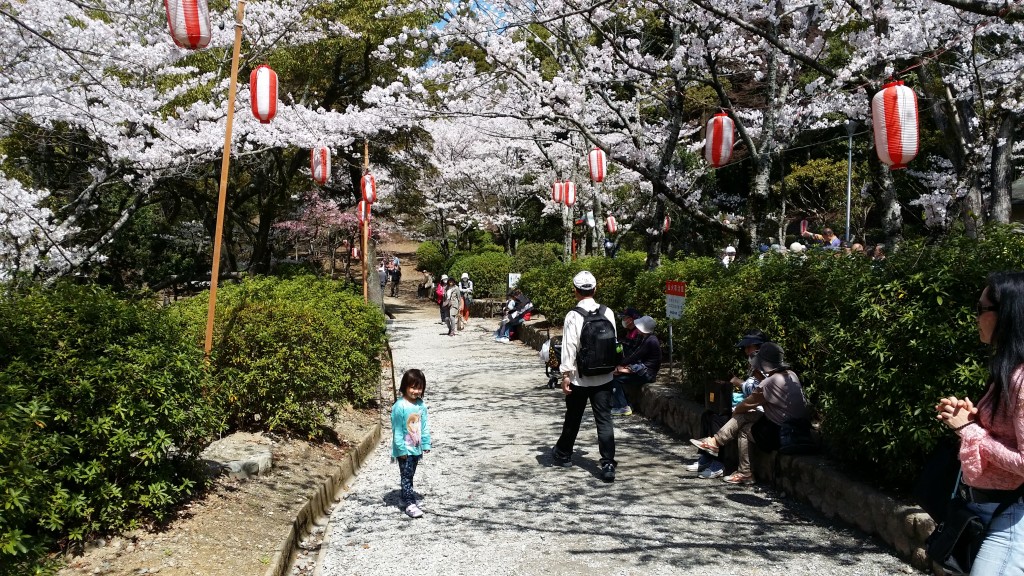 These free family friendly spots I've listed will help your family get acquainted with the Osaka that us locals are more familiar with while at the same time stretching your Japanese yen. If you're in the region, please be sure to give us a shout and I'll be glad to help your family maximize your travel experience in the Kansai region of Japan.
*Any other suggestions for free things to do in Osaka with kids? 
Pin it!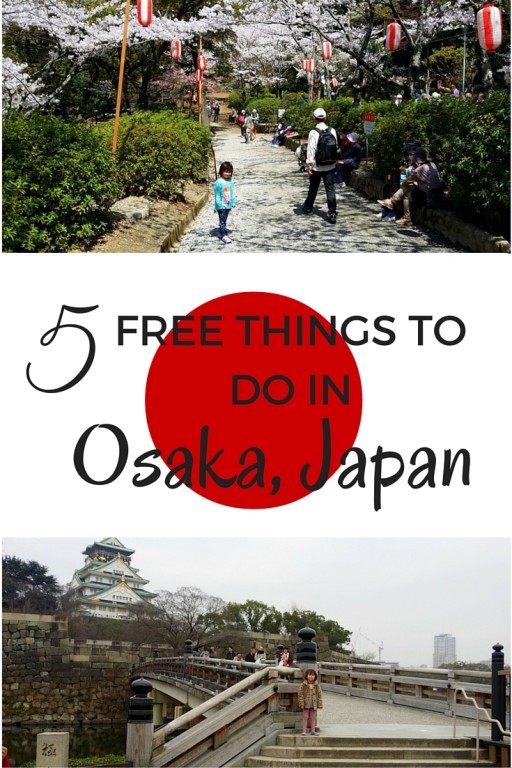 Caleb Parsons is a California native teaching English in Japan and the founder of Kids Travel Japan, a program that creates cultural exchange events which bring together foreign families touring Japan and local Japanese families. Follow this exciting cross cultural program on Facebook and Instagram.
This is a part of a series called Five Free Family Friday which is a collective guide of free family-friendly attractions from places all over the world.  If you'd like to contribute with the free attractions in your home city, I would love your guest posts. Thanks!