5 Free Things to do in Lisbon with kids
Lisbon, Portugal has long been known as one of Europe's underrated gems. Unfortunately, it doesn't get as much attention as the other bigger capitals. But, this has also been an advantage to visitors with lesser crowds and a cheaper overall destination. Around this time last year, we were excitedly preparing for a trip to Lisbon. We loved Lisbon and everything it had to offer from the people, history, food, charm to its love of tiles. It was also family-friendly. Lodging, attractions and food are generally cheaper than most of western Europe but free is always better. Here are five things to do in Lisbon with kids.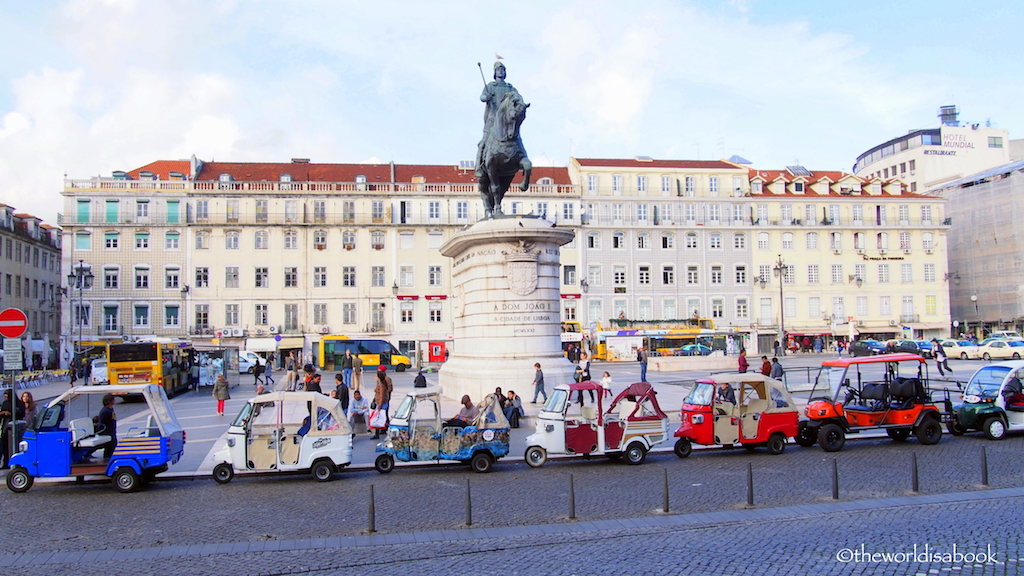 1. Tour Belem
Located about 3 miles (5 km) from downtown Lisbon, Belem is the historic district and a must visit area. Most of Lisbon's popular attractions are located here. While some attractions charge admission, it's free to marvel at the San Jeronimos Monastery's exterior, Church of Santa Maria de Belem (free to enter), Discoveries Monument and Belem Tower.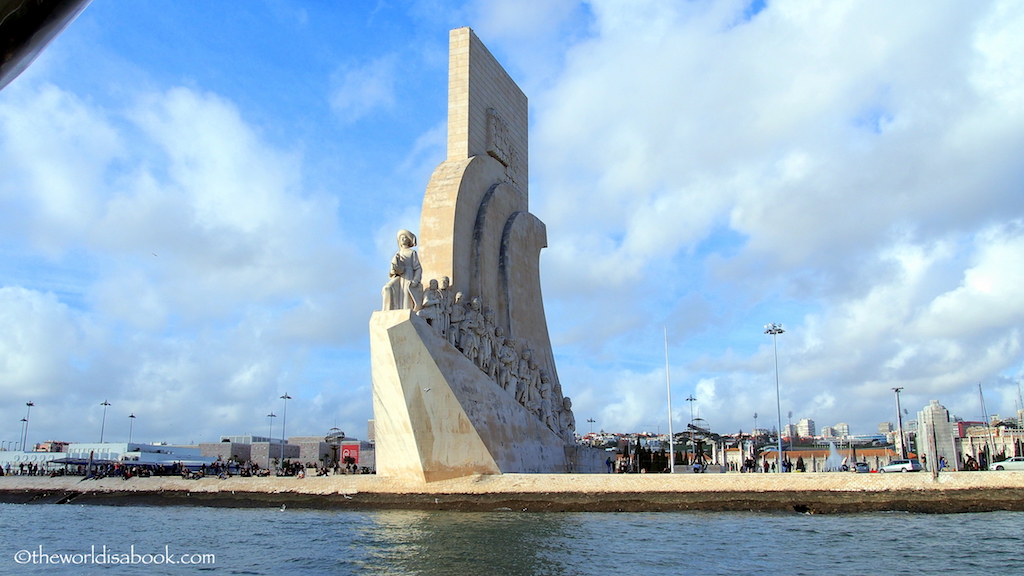 It's full of interesting history and architecture that even kids will enjoy their time here. This was where Portugal's navigators left from to explore the world. Walk along the promenade to watch all the activities on the Tagus River. Read all about our visit to Belem here.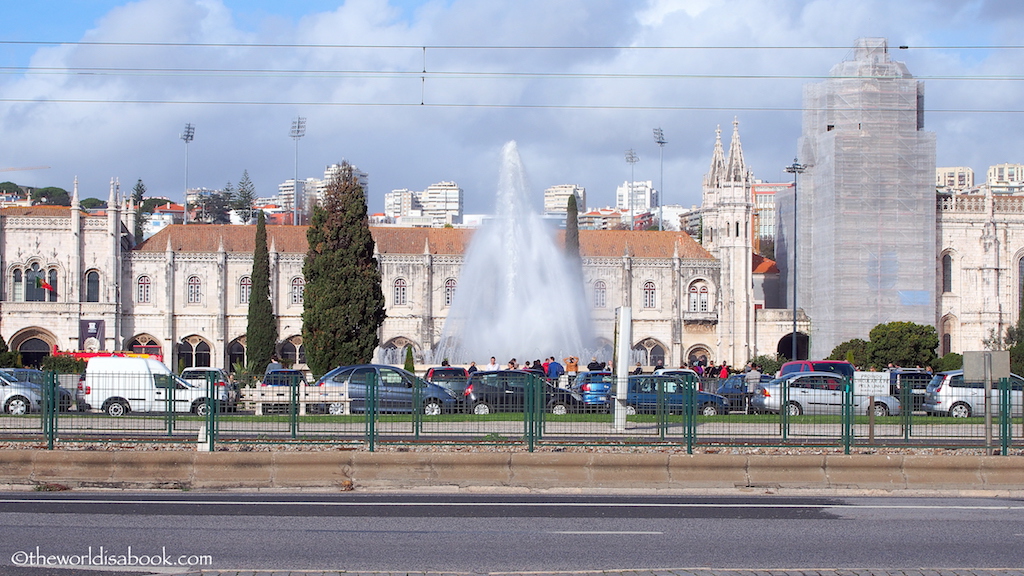 Don't miss a stop at Casa Pasteis de Belem for some treats and the popular pasteis de belem or custard tart. It's hard to resist just eating one. Kids will love watching the bakers make these treats.
2. Admire the Views
Lisbon was built on seven hills overlooking the Tagus River. One of the best ways to see Lisbon is from above. There are several viewpoints or "miradouros" throughout the city with most of them, understandably, at each hill's highest point. These hilltop terraces all offer some spectacular views, plenty of space, seating and even a cafe or kiosk at some locations for refreshments.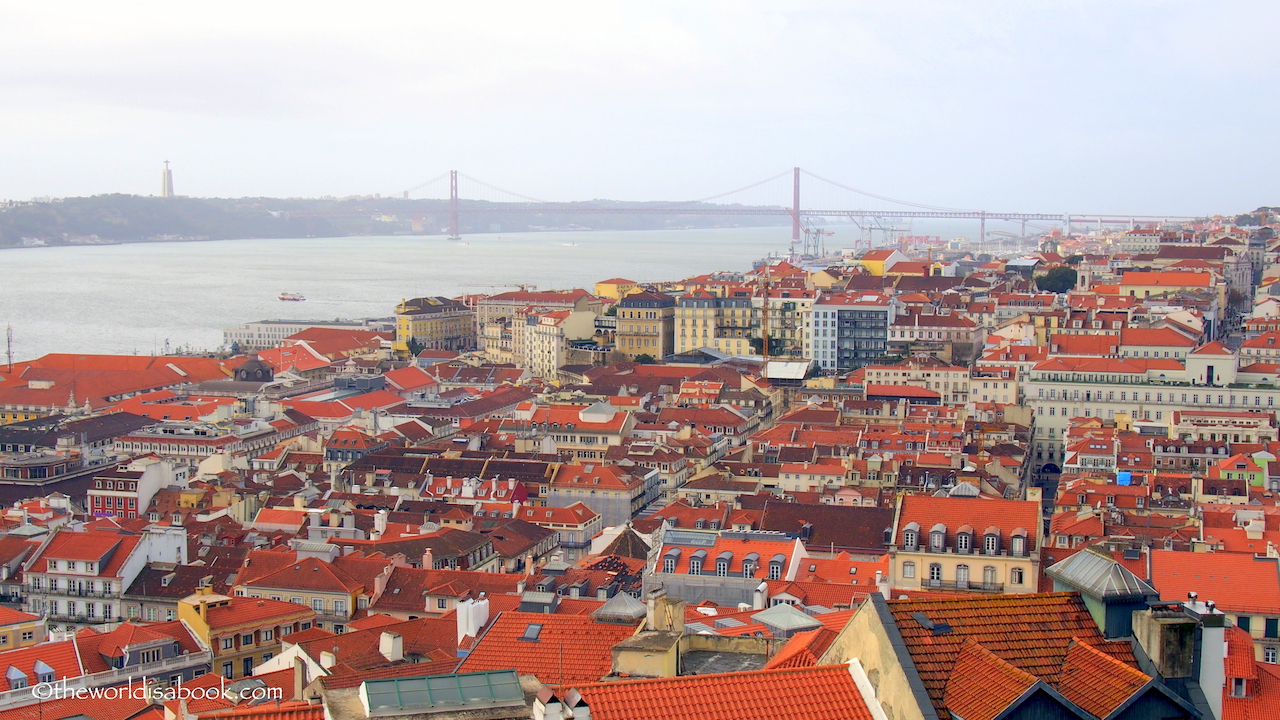 Stop here during day or night to get the best views of this colorful city. You can even bring your own beverage or picnic. These are also quite popular for viewing sunsets. Here are some popular ones and now the dilemma is which one to go to first.
Miradouro das Portas do Sol – This is easily accessible with Trams 12 and 28 stopping across the street and offers one of the best sweeping views of Alfama, Lisbon's oldest district. Located next door to the castle.
Miradouo de Santa Luzia – This is located just a few steps from the Portas do Sol above on the way to the castle.
Miraduoro da Graca – This offers wide, sweeping city views and located near Castelo de Sao Jorge
Miradouro de Sao Pedro de Alcantara – Located in Barrio Alto, there are bi-level gardens here too which offers views of the popular St. George's Castle and over Alfama.
3. Enjoy the Parks
Looking from one of Lisbon's overlooks, it's a bit hard to find the green spaces. But, the city actually has some gems for locals and visitors alike to enjoy.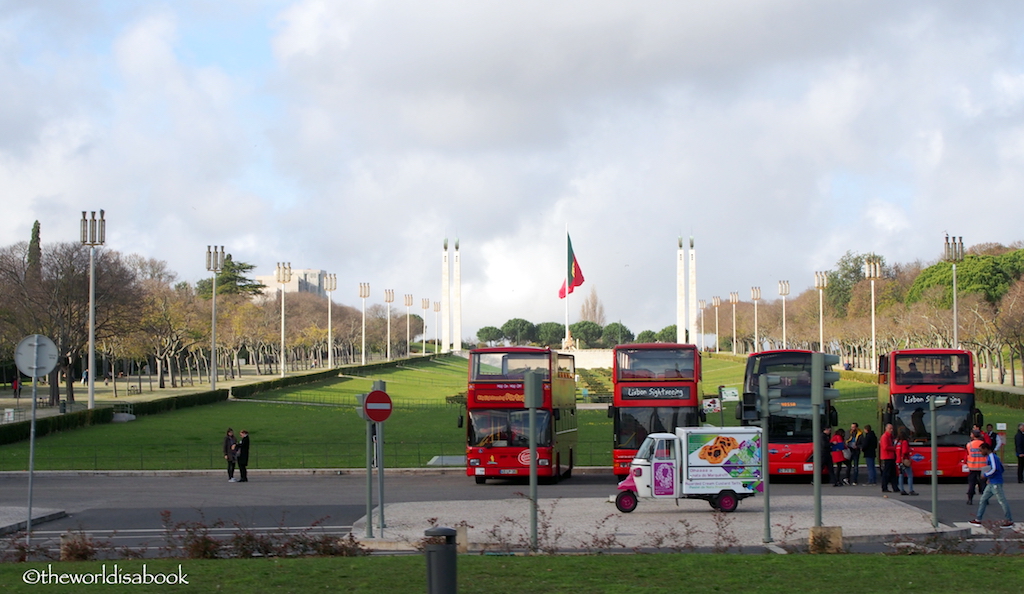 Eduardo VII Park is is Lisbon's largest park at 62 acres and named after British monarch, Edward VII, who played a part in the alliance between the two countries. It is also centrally located and easily accessible from the popular Avenida da Liberdade (Lisbon's version of Champs-Elysees). It's on an incline providing great views of the Tagus River and the downtown area. Visit the park for its three greenhouses. The two hothouses are for cacti and exotic plants and the cold one with a ton more plants and exhibits. The park usually houses fairs and concerts so you never know what you'll find during a pleasant stroll. There's also a lake and plenty of interesting art pieces.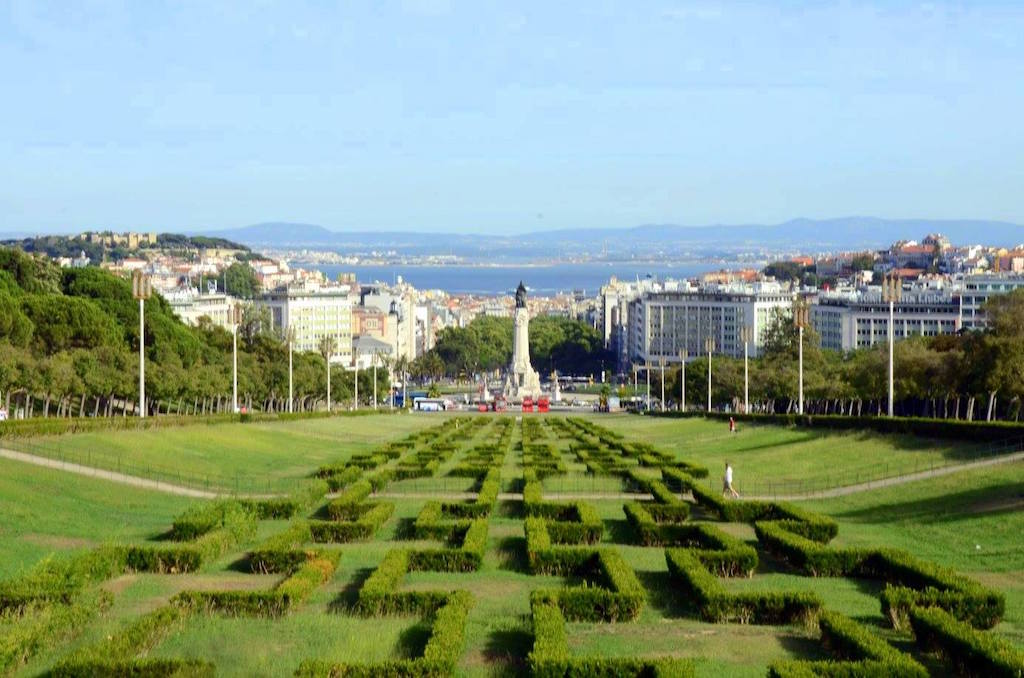 Jardim da Estrela or Estrela Garden is considered by some as the prettiest of Lisbon's parks and also referred to as Lisbon's "Central Park". It's beautifully landscaped in an English style with many mature trees and flowerbeds, fountains and ponds. It's also family friendly where kids will enjoy feeding the ducks and geese or exploring the playground while the adults enjoy concerts from the wrought-iron pavilion. It's a wonderful place for picnics especially during the summer months. There's even an open air library.
Jardim Botanico Tropical is located in Belem and by the Jeronimos Monastery. Portugal had many colonies throughout Asia and Africa. I guess it's not surprising to find exotic trees and plants brought back here. This garden has over 600 exotic tree and plant species. It also has a large lake, greenhouses, herbarium, interesting statues and ducks and peacocks to keep the kids entertained.
4. Visit Museums
Lisbon's many museums reflect its unique and interesting history and culture. Where else can you find a Fado Museum based on Portugal's music and creative expression or one dedicated to tiles? These great museums are free all the time:
Coleccao Berardo is a modern gallery in Belem with contemporary art exhibits that include works from Picasso, Dali and Warhol.
Nucleo Arqueologico – Archaeologist-led tours are held twice a week to explore tunnels and walkways that once housed a Roman sardine factory, a 5th century burial chamber and Medieval and Islamic ruins. There is a small museum with artifacts found here.
Museu da Electricidade or Electricity Museum in Belem is located in a complex that was once Lisbon's thermoelectric power station. Visitors can still see equipment and how this operated. There are also exhibits on energy sources, sustainable resources and the process of electricity. It is also a cultural center with rotating exhibits o, art and photography. It's quite an impressive building. If you've got a science lover in your travel party, this is a wonderful place to go and learn.
Museu do Design e da Moda or MUDE Design and Fashion Museum – This is an ideal place to visit for the budding fashionista. There are over 2,500 gowns, dresses along with furniture and accessories owned by Francisco Capelo (a Portuguese design collector). There is also an area that showcases the history of fashion and design.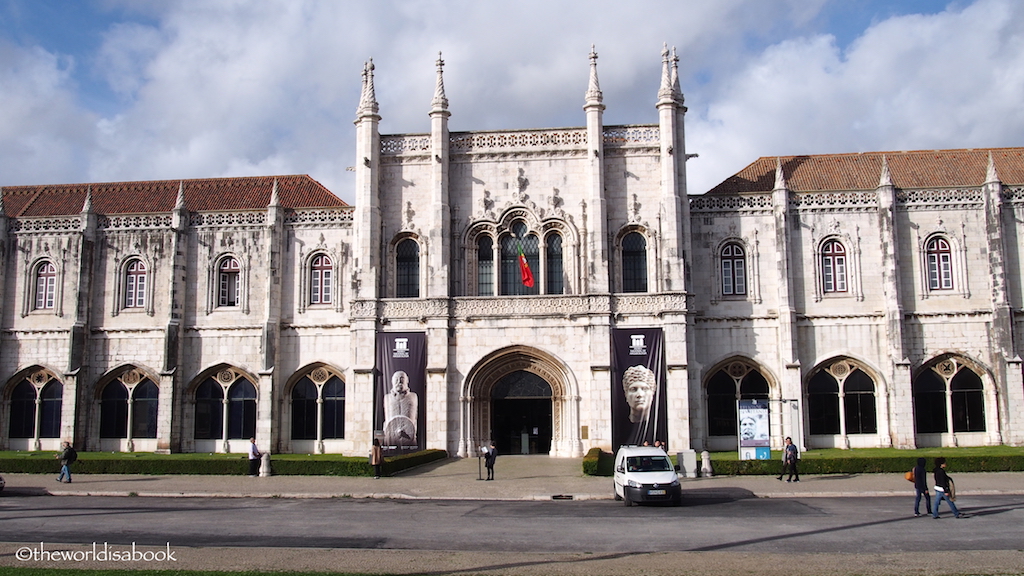 During the first Sunday of the month, places like the National Tile Museum, Muse Nacional de Arte Antiga, Museu Gulbenkianas well as Belem attractions like San Jeronimos Monastery and Belem Tower are all free. Expect some crowds so go early or later in the day. Here is a list of the museums with monthly free entries.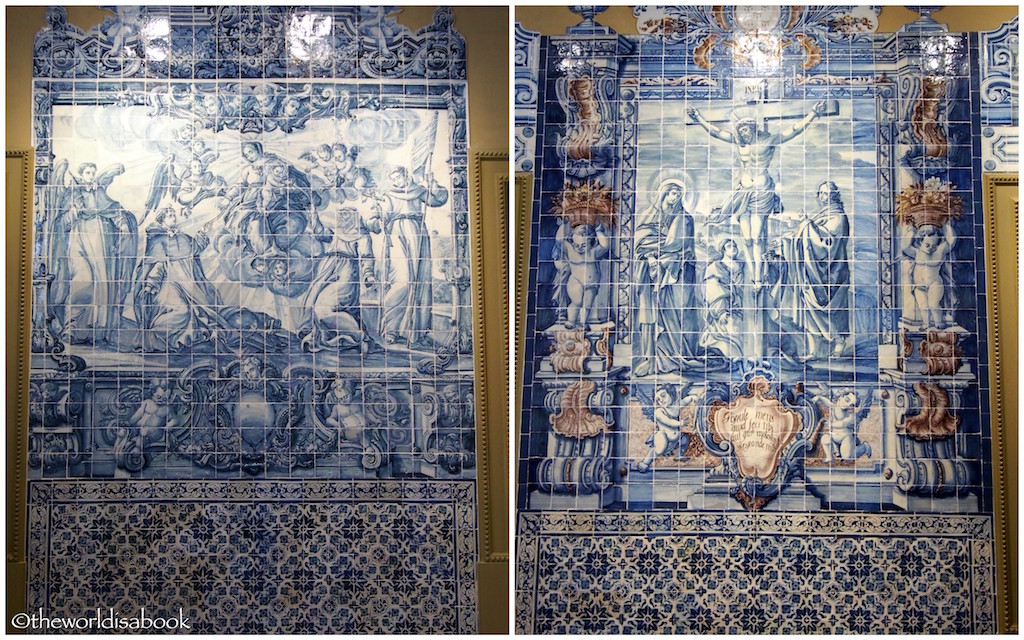 5. Explore Parque das Nações
Lisbon is full of old and traditional buildings so it was a nice change to also see its modern side. Parque das Nações (Park of Nations), also locally known as Expo Park, was the site of the World Fair in 1998. It's a popular area for sites and many activities and one doesn't really need to spend money to enjoy them or admire all the modern architecture and public art.
Many people's point of entry, including us, was at the modern Gare do Oriente station. Take some time to look around this stunning station with roof made of glass and steel. This led us to the Vasco Da Gama Shopping Center which made my teen very happy. This is a great place to people watch and window shop. If you need some cheap food souvenirs, there was a large grocery store here too.
The popular Oceanarium, a cable car ride, water gardens, marina and Lisbon's tallest building (Torre Vasco da Gama) can be found here along with shops and restaurants. Walk along the waterfront to see the Vasco Gama bridge which is considered one of the world's longest bridges. There are also green spaces and benches to admire the river views. You can see the bridge up close at Parque Tejo.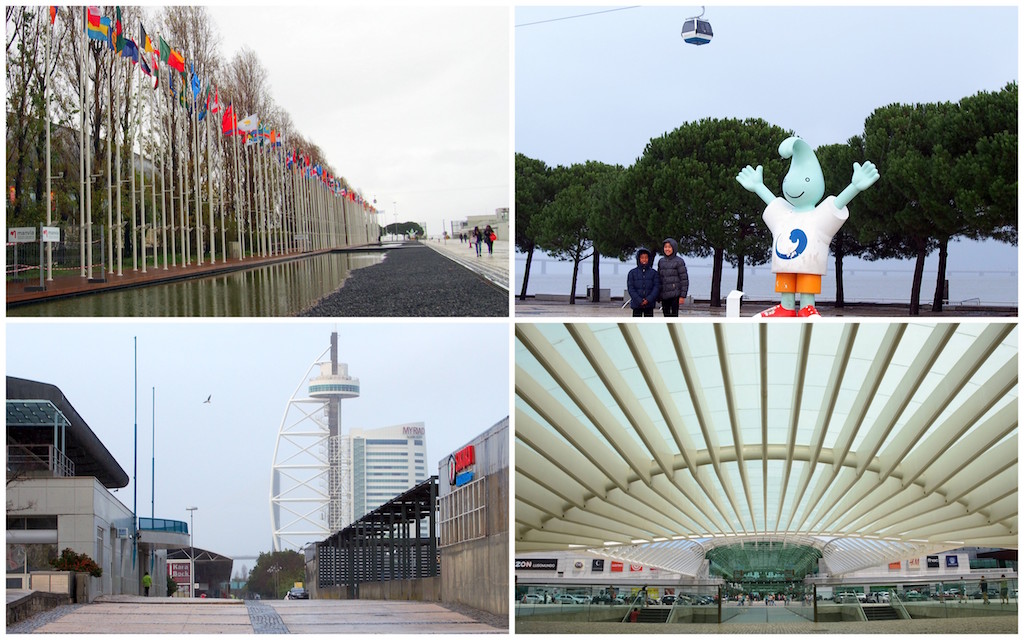 Honorable Mention
One of the best ways to really see Lisbon is by getting lost along its streets and tiled sidewalks. But, another wonderful way to explore it is through a guided free walking tour. There are actually a few Lisbon Free Walking Tours.
Lisbon Chill-Out Free Tours offers tours twice daily and operates on tips basis. No reservations needed. Meeting point is at Praça Luís de Camões (Luís de Camões Square).
Sandeman's Free Tour also works for tips and offers three tours daily. Tours can be booked online.
Discover Walks offers 90 minute tours of Belem and the Alfama District. Tours can be booked online.
*Have you visited Lisbon? Are there other free things you'd like to add?
This is a part of a series called Five Free Family Friday which is a collective guide of free family-friendly attractions from places all over the world.  If you'd like to contribute with the free attractions in your home city, I would love your guest posts. Thanks!
Pin it for later!