Griffith Park Pony Rides
We decided to take our kids for pony rides at Griffith Park during a Sunday afternoon last Labor Day weekend.  This has been around here for years but we never got around to trying them out.  There aren't that many cheap kid activities in LA and this is definitely one child-friendly attraction easy on the wallet.   We were pleasantly surprised with the $3 pony rides.  I think we've paid more for pony rides in one of those pumpkin patch farms.
Horses were categorized as slow, medium or big ponies.  All the riders must be 100 lbs. which was great since we know our kids can ride this for awhile.  The Slow one is for kids one year old and up.  Medium is for kids 3 years old and up and the big ponies are for kids who are at least 7 years old and at least 48 inches tall.  There were actually a few toddlers there happily riding the ponies by themselves.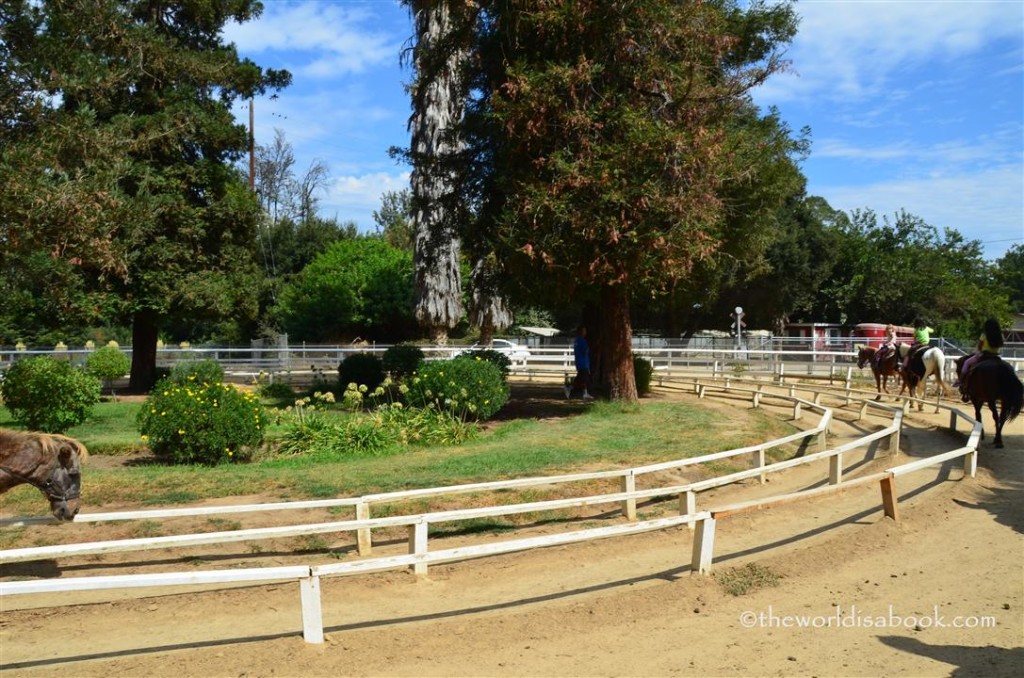 The smell of horse manure and hay was prevalent here. (think ranches and barns)  So, if you or the kids are sensitive to this particular odor this may not be the right place or all else fails, wear a mask.  It was also understandable that there would be a ton of flies here.  This place was definitely not for germaphobes.  My kids eventually stopped complaining about the smell and the flies trying to eat them after standing in line for 5 minutes.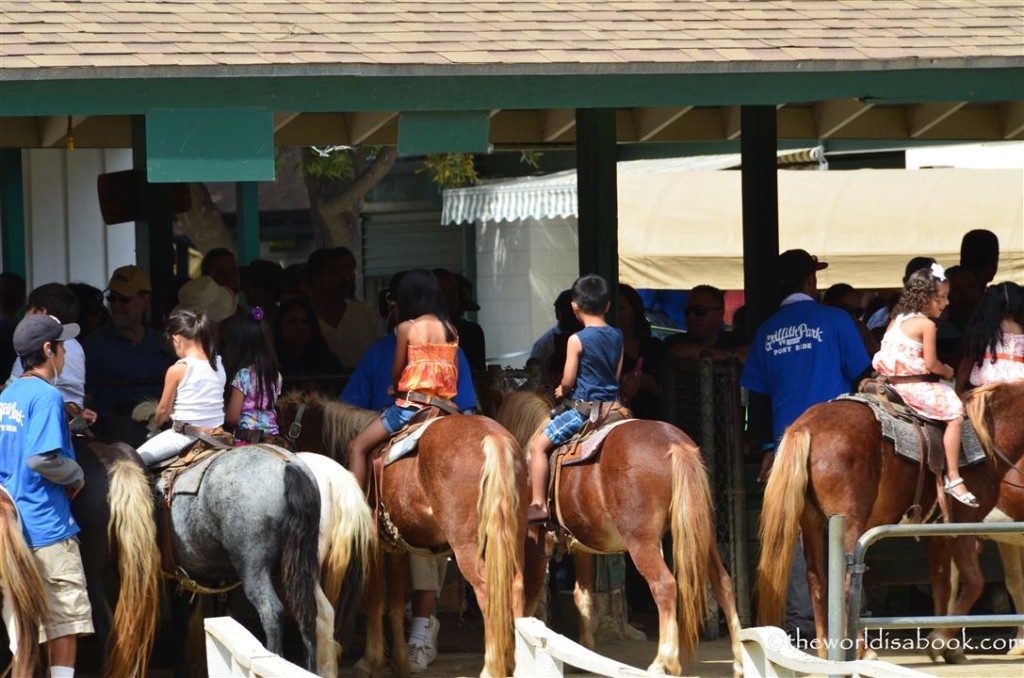 It was crowded but the lines moved pretty quickly since there were three separate lines depending on which horse the kids were riding.  Their main rule was not to hit, kick or feed the ponies.  There were three separate circle trails or tracks with the slow ponies in the inside track.  They do about 2 laps with some horses taking a stroll and some doing small gallops.  The kids are safely harnessed on to the horses.  You can allow the kids to go for multiple rides.  Once they're done with their laps, just give the tickets to the attendant and they will be sure not to take them off the horses.  The attendants made sure the kids were handed to the parents which were reassuring to know they weren't just released to the masses.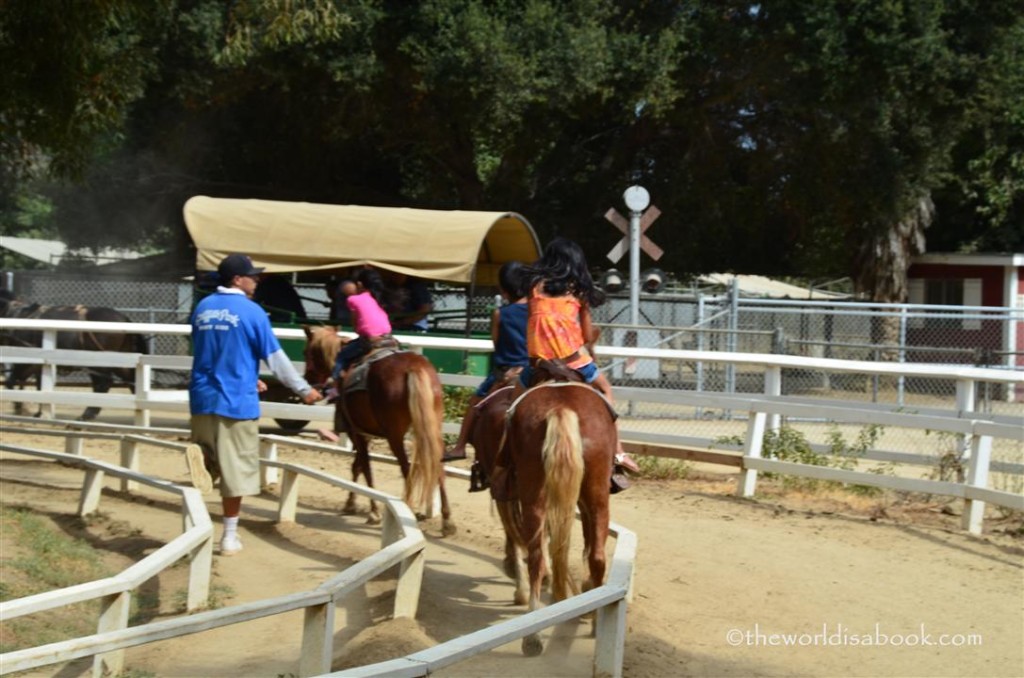 This area also had restroom facilities, refreshment stands, picnic areas, covered wagon rides, a simulator ride and a train ride.   Keep in mind that the restroom facilities are in a public park setting so don't expect the cleanest ones.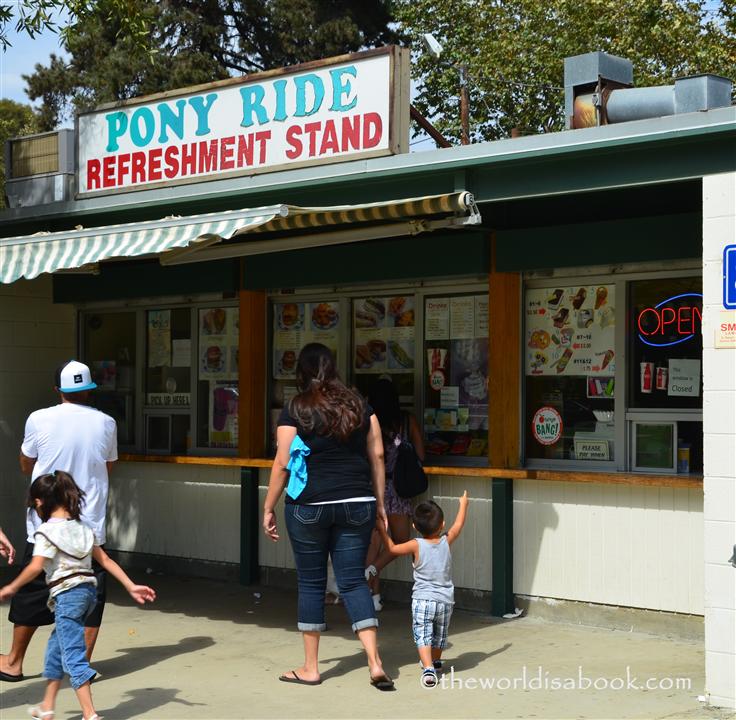 The Griffith Park and Southern Railroad will take riders on a one mile track.  This was a pretty popular attraction too and one we had to skip this time because the line was long.   Tickets were $2.50 each for the trains and $3.00 for the simulator.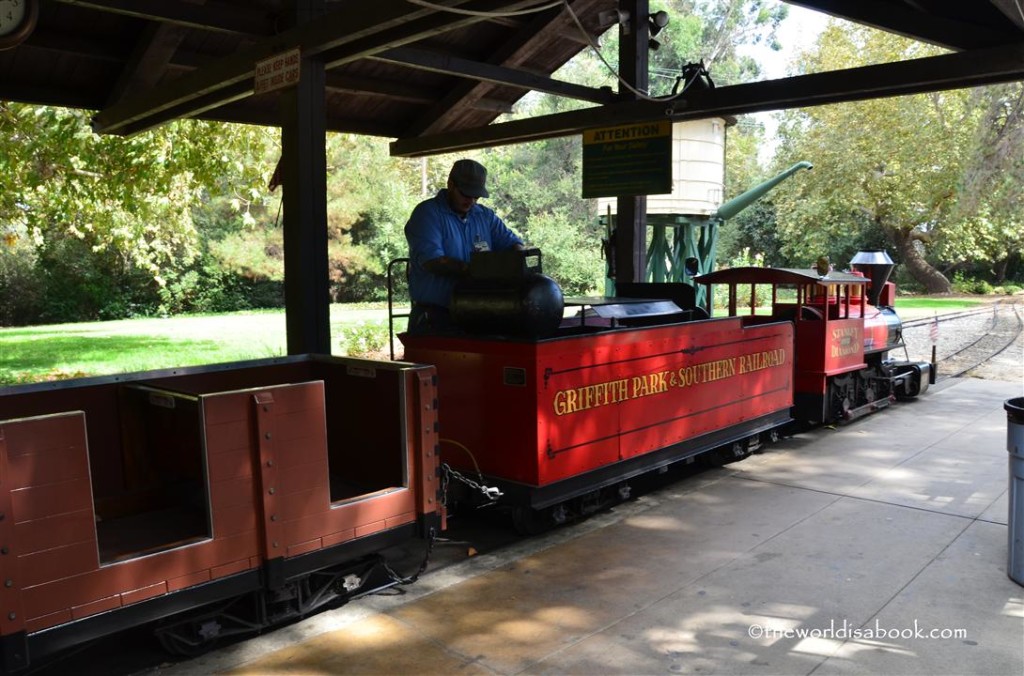 The smiles on most of the children's faces were priceless during the time we were watching them.  Of course, we saw some little ones crying for their parents.  Our kids had such a terrific time and our son's infectious laugh as his pony galloped was both amusing and unforgettable. Overall, it was an awesome deal and now hubby and I are asking ourselves why we waited so long to take our kids here.  But, we'll definitely be back soon.