Talking Tree and Giant Bunnies at Bellagio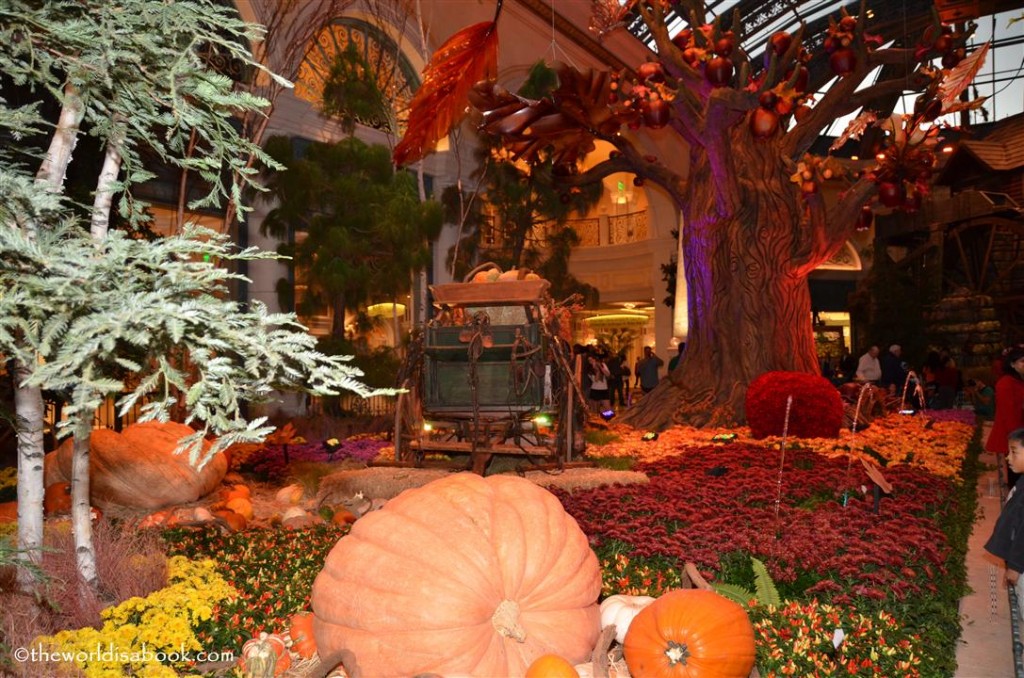 Gardens are usually not one of the must see attractions in a sensory overload city like Las Vegas but this one is an exception.  We have looked forward to visiting the Bellagio Hotel's Conservatory and Botanical Gardens over the years.  The garden is an open atrium with a glass ceiling dome and four distinct display areas.  There's usually a centerpiece (or two) that takes our breath away.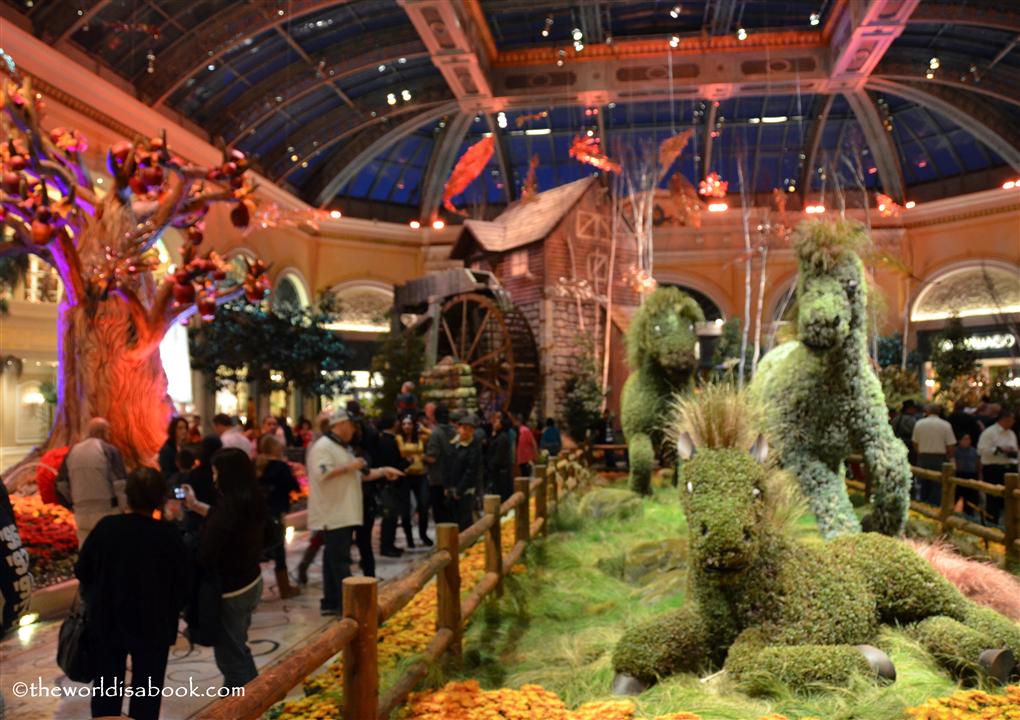 I love coming here and marvel at the artistry involved in transforming plants, trees and flowers into something extraordinary and staying true to a theme.  As my kids got older, they have learned to appreciate coming here.  They love to smell the flowers too.  Yes, they're all real and somehow kept fresh during the many weeks they're on display.
Every time we have visited, we still look in awe.  It has never failed to amaze the many visitors that leisurely stroll here.   It does get pretty crowded.  So, walking around or taking a decent picture could get quite challenging.  It's FREE and open 24 hours, 365 days a year.  I guess early in the morning or very late at night will allow for some quiet times here.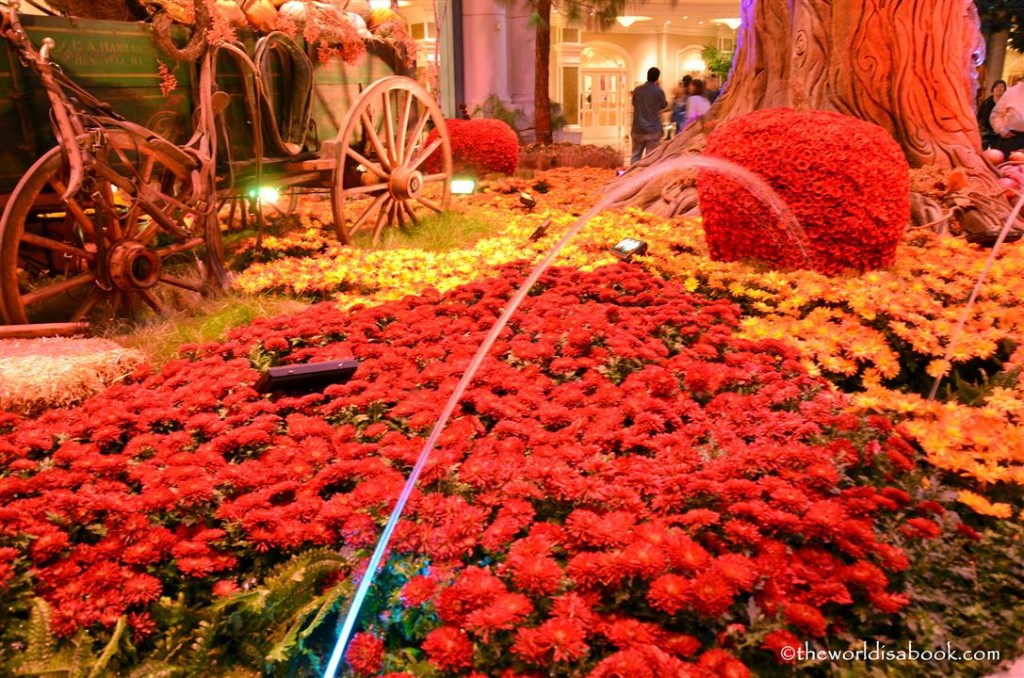 During our last visit on Thanksgiving weekend 2011, it was decorated in all the glory of Fall.  Everyone was fascinated with the talking tree who seemed to be looking at us wherever we went.  He'd say something incomprehensible every few minutes.  I found it a bit creepy but my kids couldn't get enough of the tree.
The centerpiece was a huge barn complete with a working water mill.  The predominant flowers, in keeping with the theme, were chrysanthemums in different colors and sizes.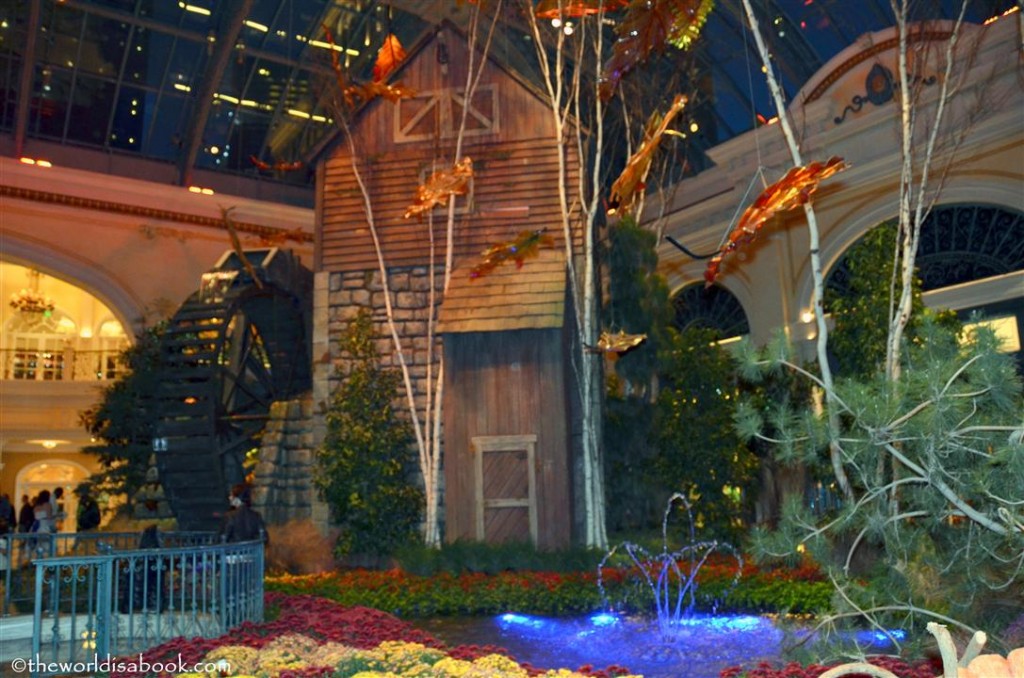 Enormous pumpkins (think 700 -800 lbs) were scattered throughout too. Just in time for Thanksgiving was an impressive giant cornucopia.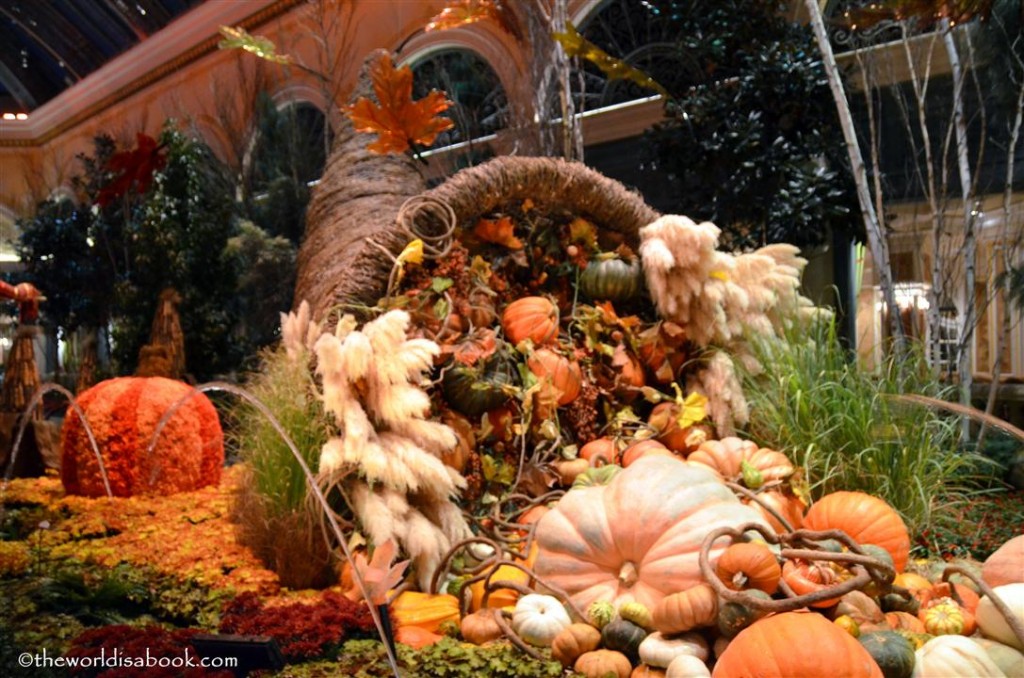 My personal favorite had to be their botanical reproduction of the painting "Seen from Montbriand (Monagne Sainte-Victorie), after Paul Cezanne" by Vik Muniz.  It was a spectacular floral arrangement and the attention to details was amazing.  I kept going back just to compare it with the picture of the actual painting.  The original artwork can be seen in Bellagio's Gallery of Fine Art.
The Bellagio employs 140 horticulturists to achieve these works of art displays.  They are changed every season plus two additional displays during the Holidays and Chinese New Year.
We were here  for the Chinese New Year 2011 display and saw giant bunnies and a larger than life statue (not quite sure who it was) to commemorate the year of the Rabbit.  Not to mention, a variety of orchids, a boat and a gazebo to complete the display.  It makes me wonder how many hours it takes to assemble all of it and to take it all down.
Perhaps, a giant Dragon for the Year 2012?  We're hoping for one during our return visit.  It was too bad we missed the holiday celebration display this year.
This conservatory is one of the loveliest attractions on the Las Vegas strip and should definitely not be missed.  You'll never know what sort of visual feast will greet you.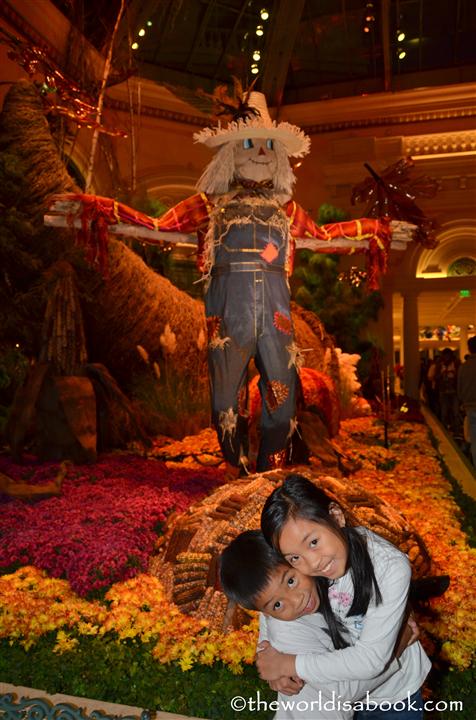 **For updates, please follow us on Twitter or the site's Facebook page .  Thanks!***
Related Post: