Alien Fresh Jerky: Pit Stop in the Desert
If you've traveled the long stretch of Interstate 15 from Southern California to Las Vegas, chances are  you've seen the Alien Fresh Jerky billboards touting "an out of this world jerky" in Baker, California.  After  all these years of the sign teasing us, we finally decided to make a quick pit stop (and the kids needed  the restroom too) during a recent weekend trip.   For those unfamiliar, read along and we'll introduce you to this strange mix of aliens and jerky.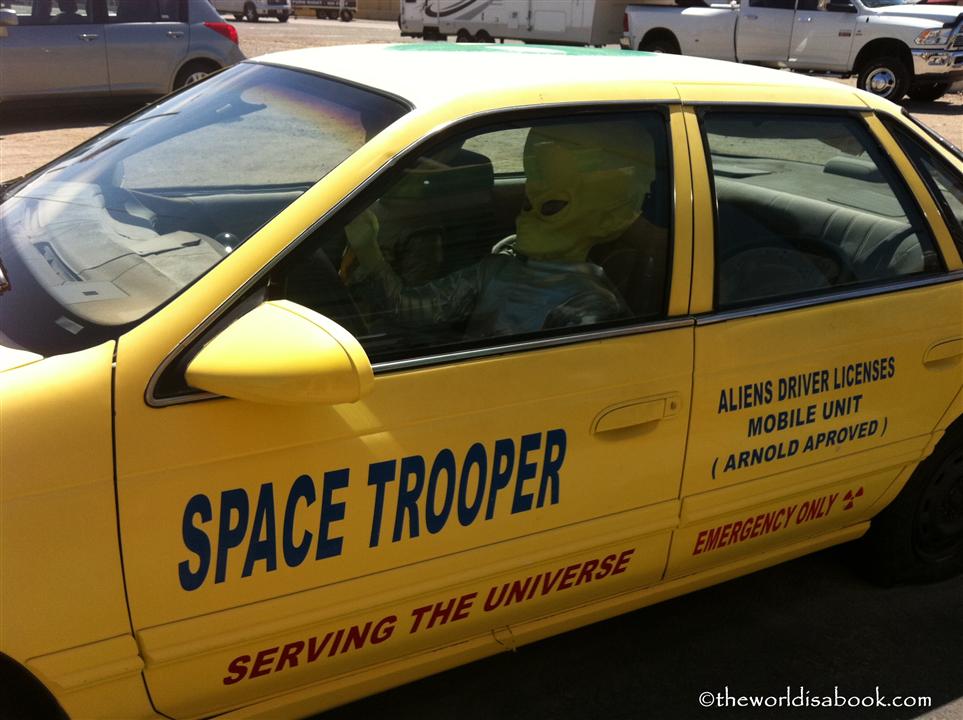 Baker is a very small town known as the 'Gateway to Death Valley' and about 90 miles from Las Vegas.  There is one main street with a few gas stations and restaurants. They happen to also have the world's tallest thermometer.  This landmark can display up to 134 degrees which was recorded in Death Valley in 1913.  It's not uncommon to see it display three-digit temperatures in the summer and most of the time it's pretty accurate.
Alien Fresh Jerky was a quirky little store with alien merchandise, stuffed olives, nuts and of course, a ton of beef jerky in a variety of flavors.  We were greeted with a small spaceship and an "alien" peeking out.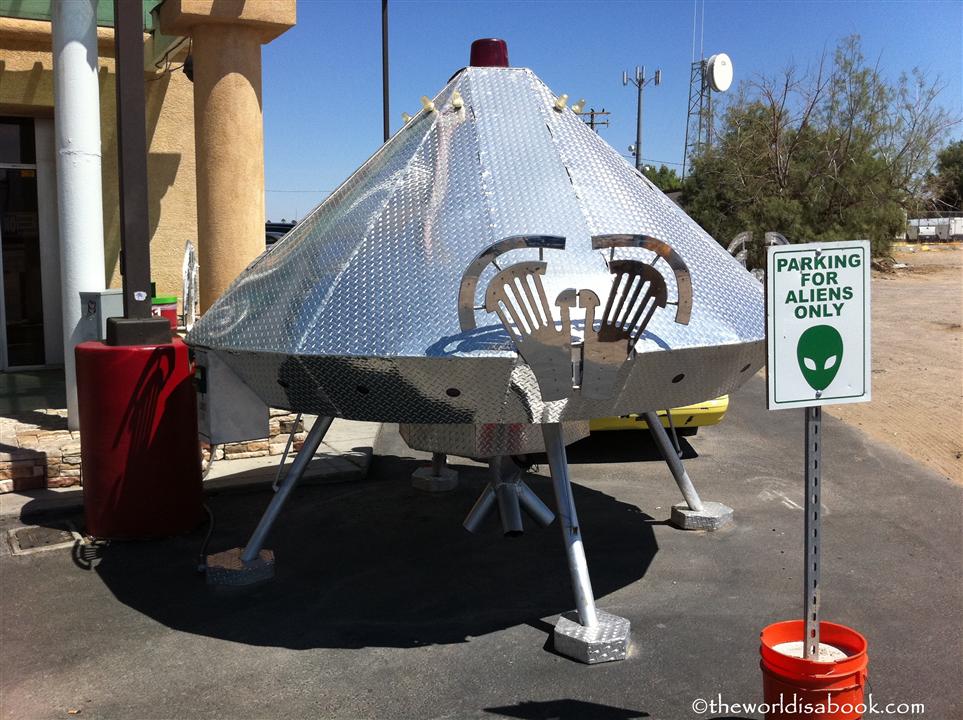 Alien statues were also perched high on the roof and on the signs.   My 6- year son, in all his  cuteness, asked if they were real.  To which his sister sarcastically answered with 'Of course not,  they're not moving'.  Nonetheless, they found it interesting and "cool".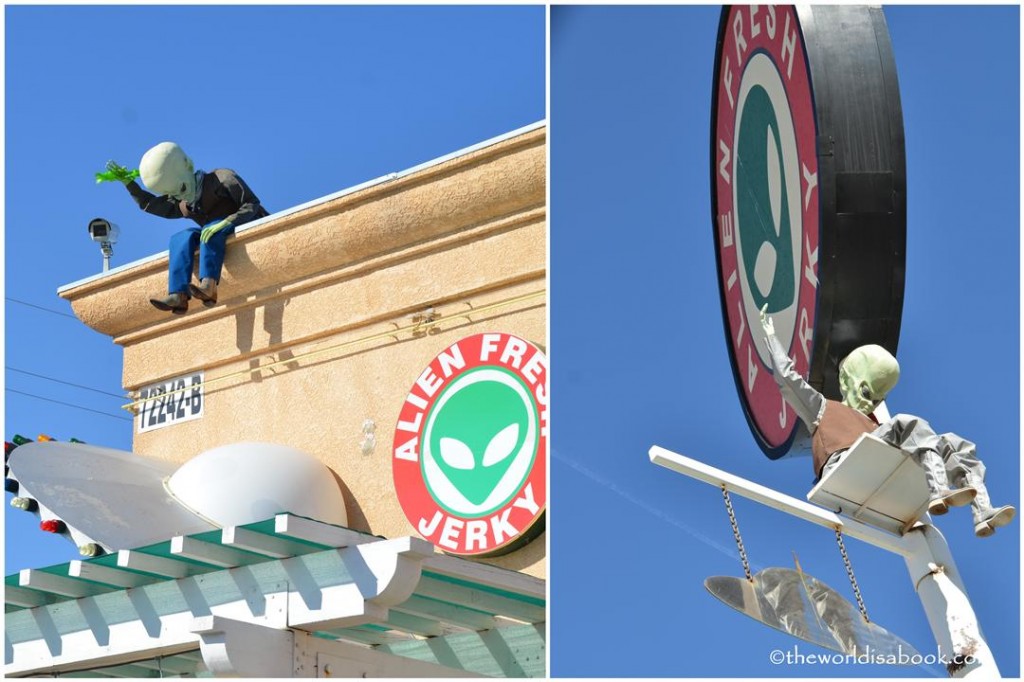 The store offered a few samples including a tray of invisible jerky.  Someone has a sense of  humor here.  The 4 oz. packages were going for $8 each or 3 for $20.  A little overpriced but we caved and walked away with three packages.  Our personal favorite was Honey Teriyaki.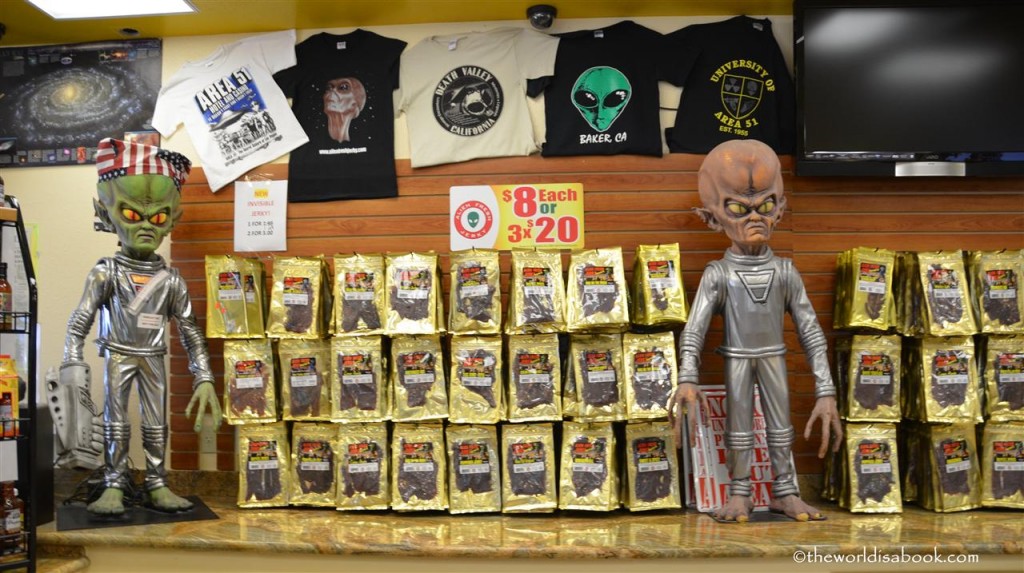 Hubby is still trying to finish the insanely hot Colon Cleanser after two weeks and has only been eating a few pieces at a time.   Mind you, he's usually a fan of spicy food but this one was a little too much.  I still can't believe they actually had packages of invisible jerky for $1.50.  I was so curious and forgot to ask how many of these they actually sell.
The kids (including ours) have the most unique expressions of disbelief and amazement when walking  into this store filled with alien paraphernilia and figures.  Although, the aliens may be a bit disturbing for younger kids.  Heck, even I found some of them a bit too weird.  So, if you're in the Baker area during a Vegas roadtrip, Alien Fresh jerky is a store sure to entertain the kids for a bit.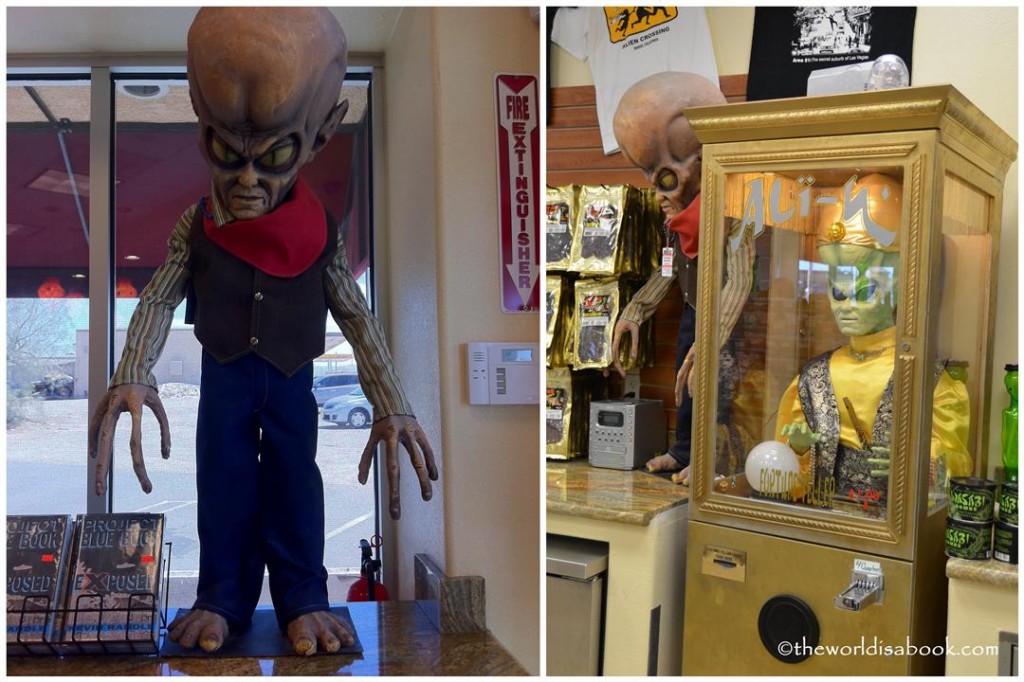 Alien Fresh Jerky  ~ Addres:  72242 Baker Blvd.   Baker, CA ~ Phone: 760.733.4180
**Have you made a pit stop at Alien Fresh Jerky?  Any jerky favorites we should try?
Related Post: