Discovering Grenada: The Caribbean's Spice Isle
There are almost 30 island nations in the Caribbean.  Unfortunately, cruise passengers visiting only have that one day to experience the islands.  Sometimes, the islands have to make a memorable first impression to be considered for a return land-based trip.  Grenada (pronounced Gre-nay-da) was one of those islands which stood out a little more than the others for us.  We visited Grenada during a port-intensive Caribbean cruise which covered five islands in seven days a couple of years ago.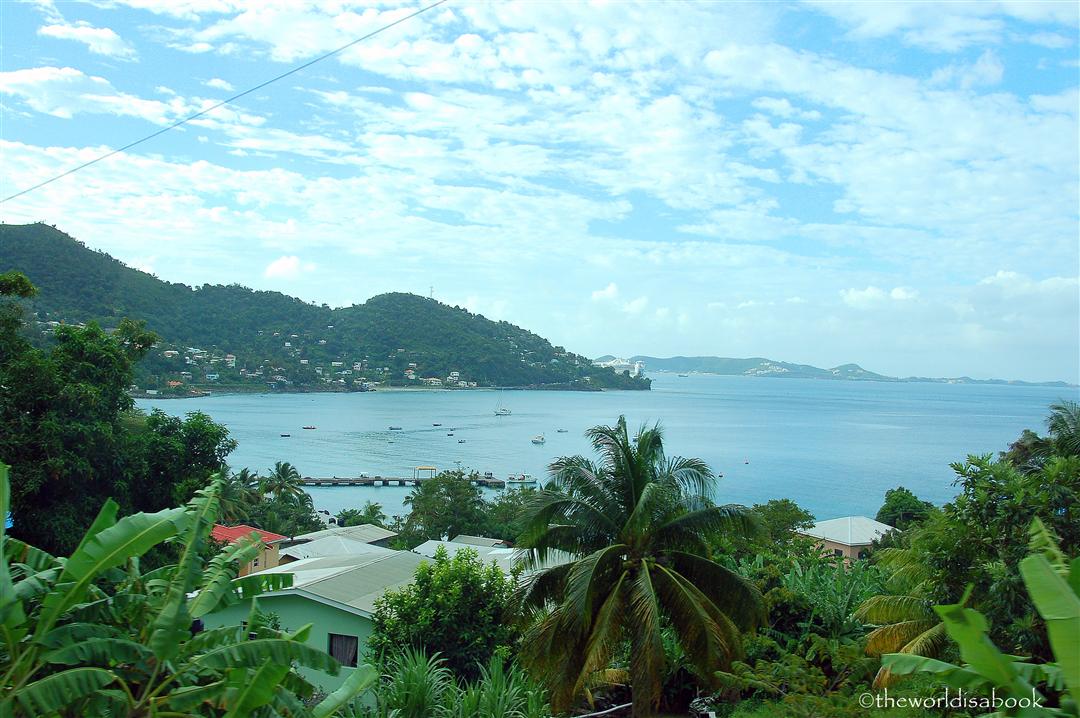 The tiny, independent nation is actually comprised of a three-island state of Grenada, Carriacou, and Petit Martinique and located 100 miles north of Venezuela.  We docked on the biggest one, Grenada, which was 21 miles (34 km) long and 12 miles (18 km) wide.
Discovered by Christopher Columbus in 1498, Spanish sailors first named it Granada since its green hills reminded them of their country's Andalusia region.  It was changed to La Grenade by the French who ruled it for 90 years.  The British took control in the 18th century and its current name stuck.  Grenada became an independent nation in 1974.
It has been nicknamed the Spice Isle for its long history as a leading supplier of spices like, nutmeg, cloves, cinnamon and ginger.  Grenada now produces about a third of the world's nutmeg and has more spices per square mile than any other place.  Spice plantations are a major part of the tourism industry.  Its green and lush landscape and weather have created the perfect environment for these spices to flourish .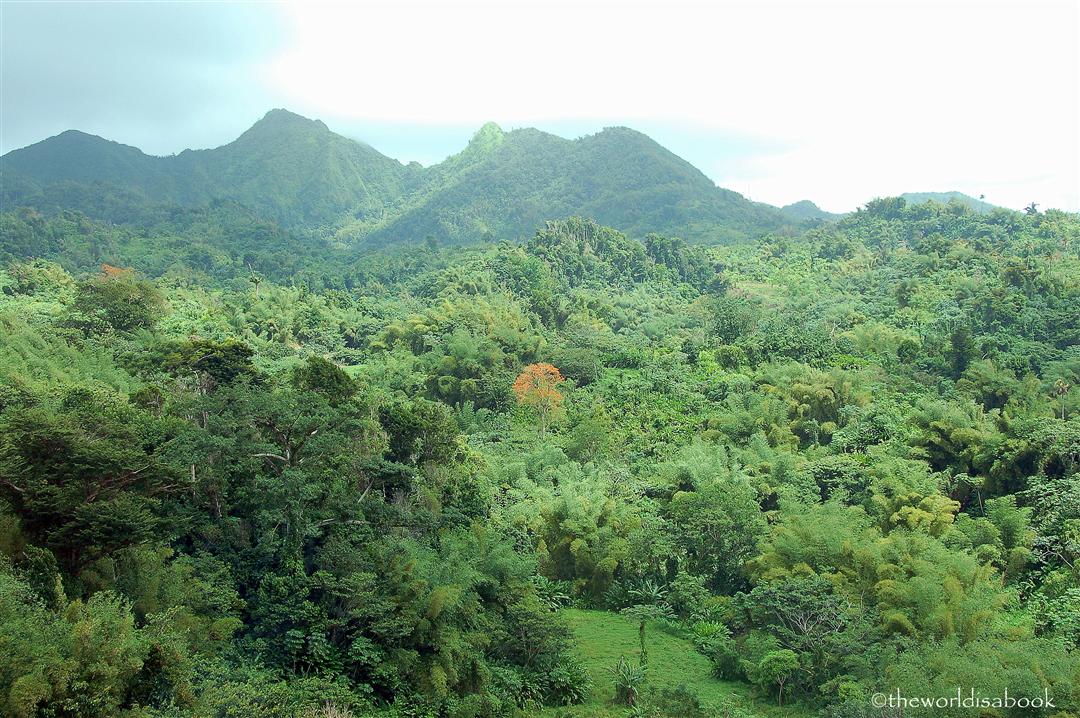 We booked a tour with an operator well-known among the cruisers, Mandoo.  Impeccably dressed in white uniform and bermuda shorts, our group of about 15 people learned so much about the island from him.  He was a wonderful ambassador and it felt like everyone knew him with constant honks and waves as we drove through the island.  He was one of the reasons I remembered Grenada well.  Sometimes, you get lucky with a great tour guide.  We were even greeted with a warm welcome by these "kids on the road".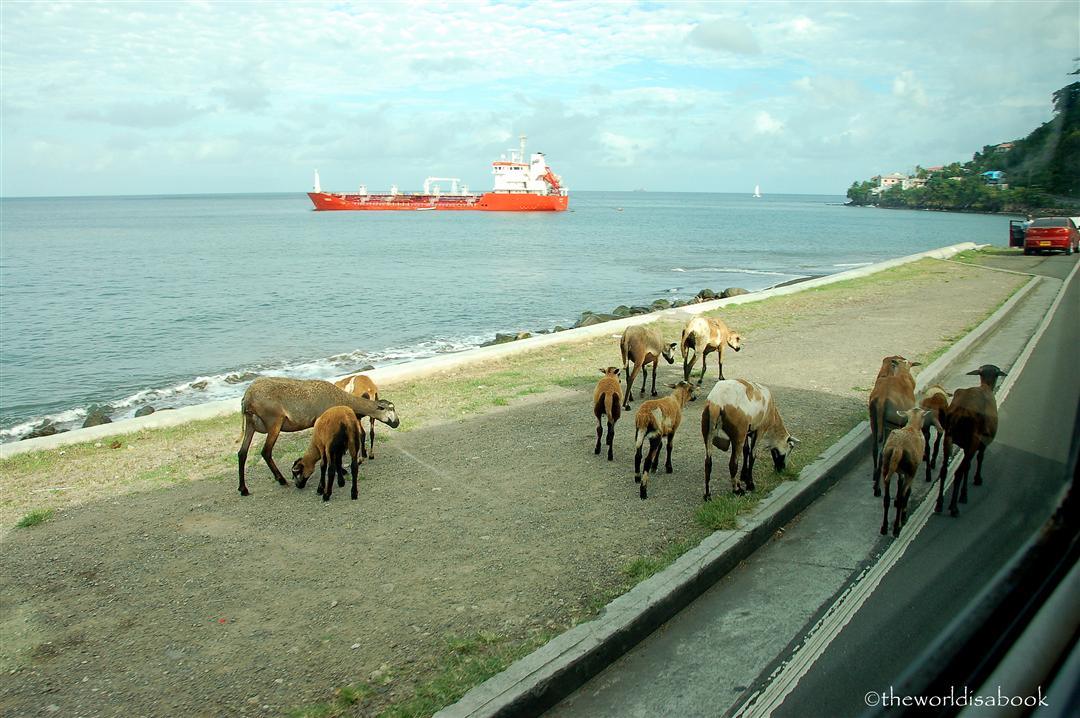 Our tour of the island started in its capital city of St. George.  We didn't spend too much time at St. George but it looked like a bustling town with plenty of colonial buildings and quite a bit of traffic.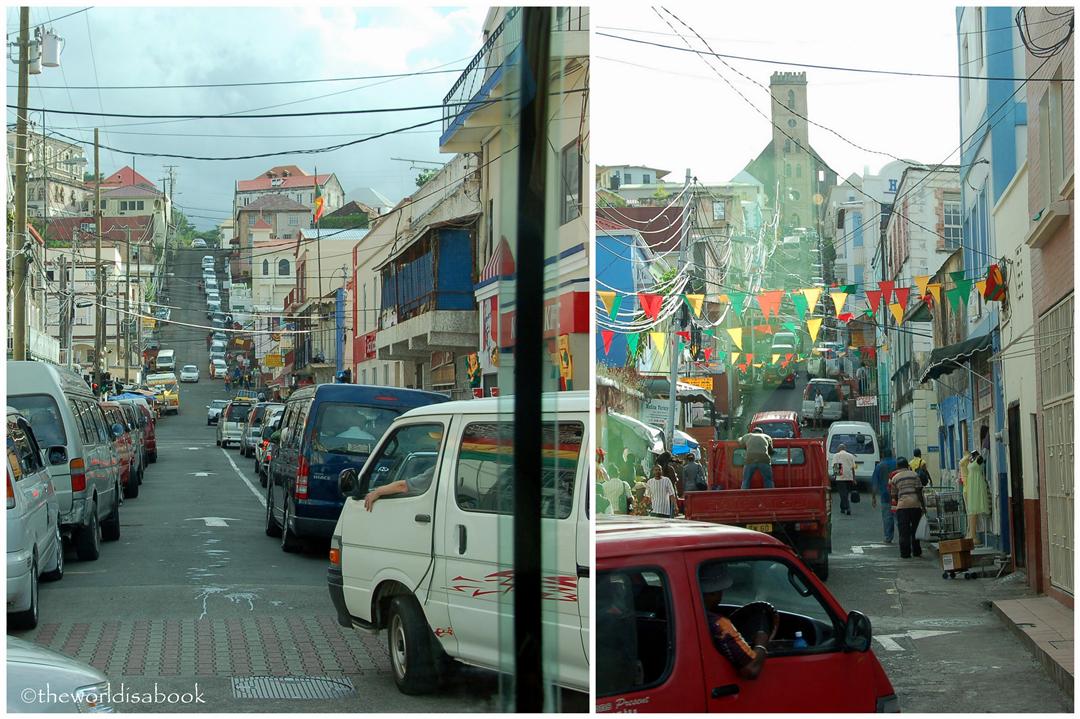 Our first stop was the Dougladston Spice Estate which has long been a part of the island's spice history.  Its main area was a boucan which was a building with drying trays on rails on the sides.  During our visit, it was cocoa season so plenty of seeds were drying out.  We saw live cacao or cocoa trees, its seeds, and their drying process.  Unfortunately, we didn't get to how how these all became cocoa powder or chocolate.  We were secretly hoping for chocolate samples but that was done elsewhere.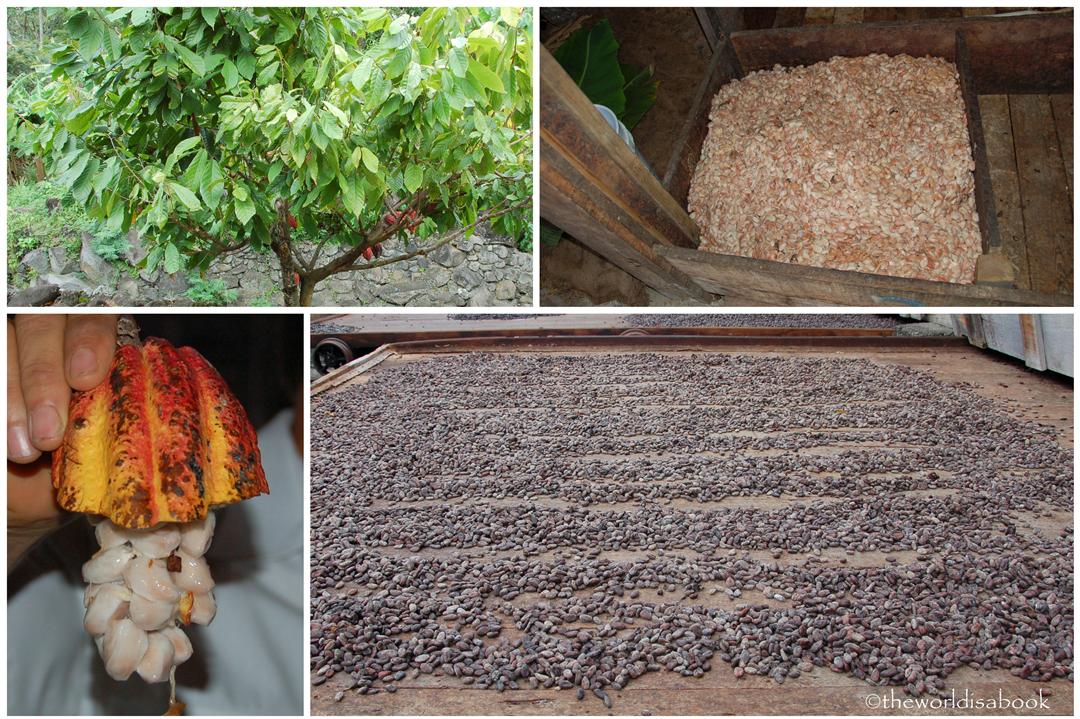 We were greeted inside the building with a wonderful aroma of spices. It smelled heavenly but not too overwhelming.  Several tables were laid out full of leaves and spices to smell, touch and taste.  A spice guessing game ensued among visitors. Plastic bags of fresh spices were for sale – cinnamon, nutmeg, bay leaves, cloves.
Needless to say, I stocked up a bit here.  Spices weren't grounded but fresh so they lasted a lot longer.  The locals made use of the various spices not only for flavor enhancements but also for healing ailments.  There was nutmeg oil for aches and pains which I passed on and now regret.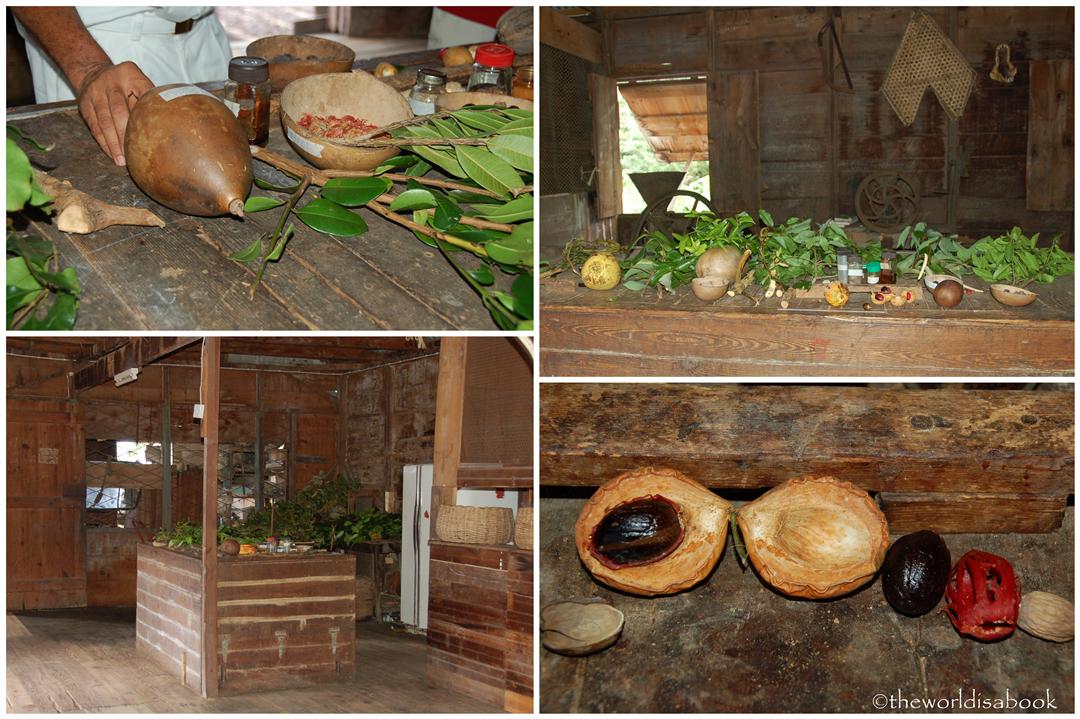 This tiny island has had its share of hardships.  Grenada is known more in history for its revolutionary period which ended when the American and Caribbean forces invaded it in 1983.  This was what I knew of Grenada and that it had a medical school many foreigners attend.  It was also devastated by Hurricane Ivan in 2004.  These two tall palm trees were a couple of survivors.  A symbolic representation of the locals' enduring survival through political crisis and Mother Nature.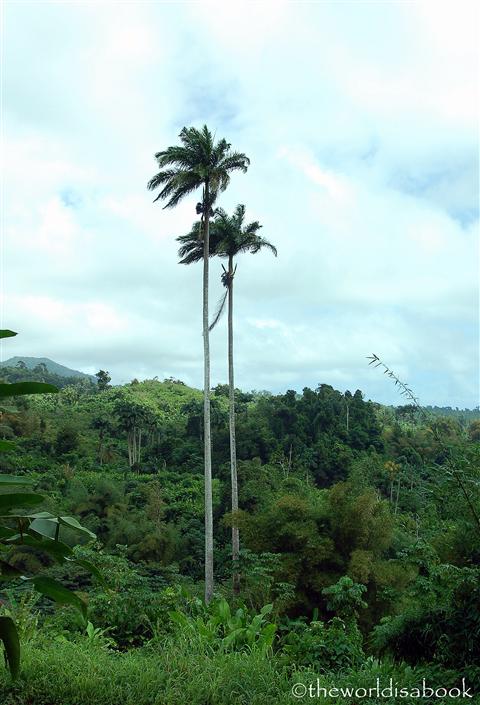 One of our favorite stops was Grand Etang National Park and Forest Reserve.  This was high in the rainforest with numerous varieties of tropical flora and fauna.  There were many developed trails which we sadly didn't have a chance to explore and a crater lake in the middle.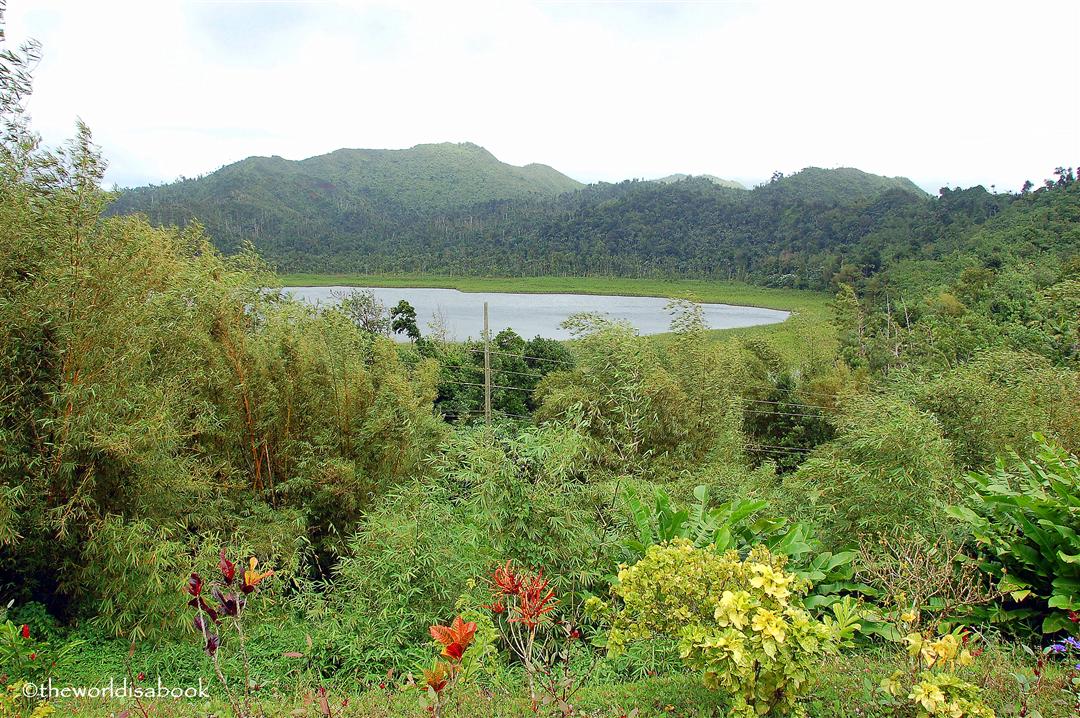 This large and colorful caterpillar greeted us at the interpretive center and were fairly common throughout the gardens.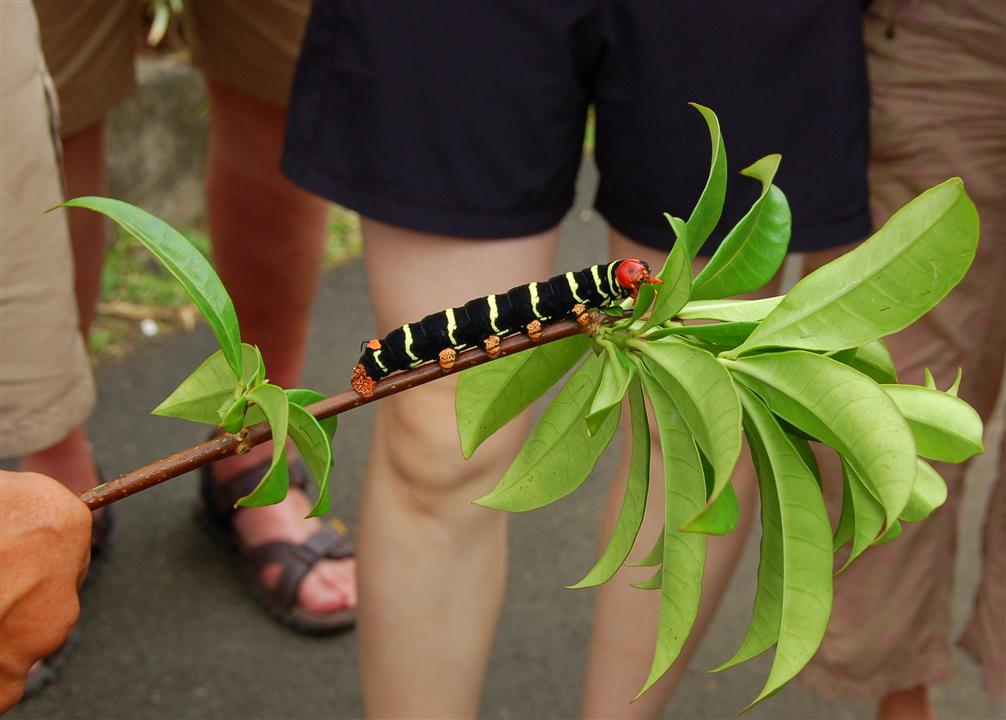 Grand Etang is also home to the Mona Monkeys.  They're usually found in Western Africa but were transported to the island in the 18th century via slave ships.  Mandoo has become quite friendly with these monkeys.  We waited a bit and listened to his best primate call imitation, along with a small banana on hand, before one of the monkeys came bounding out of the forest to greet us.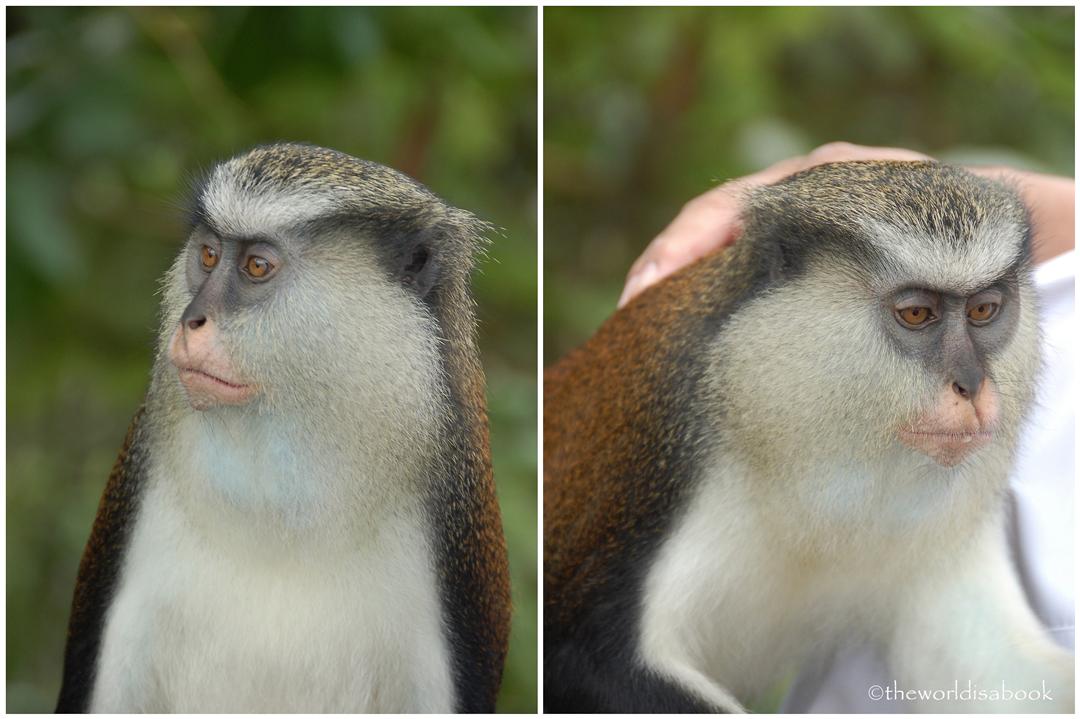 It was so used to visitors, it made an entrance and sat there as one by one people posed next to it and petted it.  Having the chance to pet this beautiful yet wild monkey was definitely the highlight for my kids.  In hindsight, that probably wasn't the safest idea to be letting kids pet wild creatures even with plenty of hand sanitizing afterwards.  But, it was an unforgettable experience for them.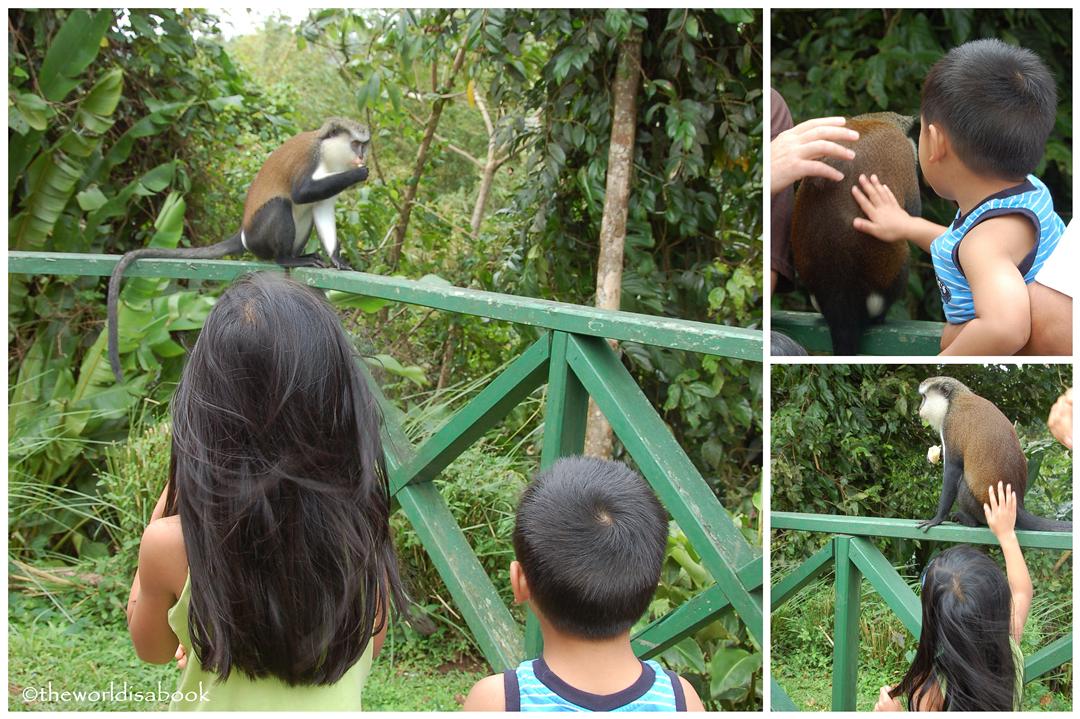 We passed by waterfalls along the road which I'm sure can get very wild and powerful during rainy season.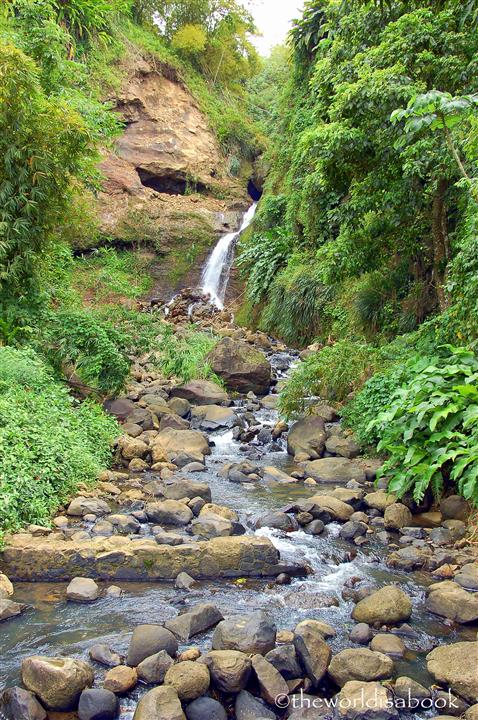 Our last stop was Annandale Falls which was one of the smaller falls but easily accessible for visitors.  Local fruits (like bananas and papayas) and tropical floral graced the well-maintained trails.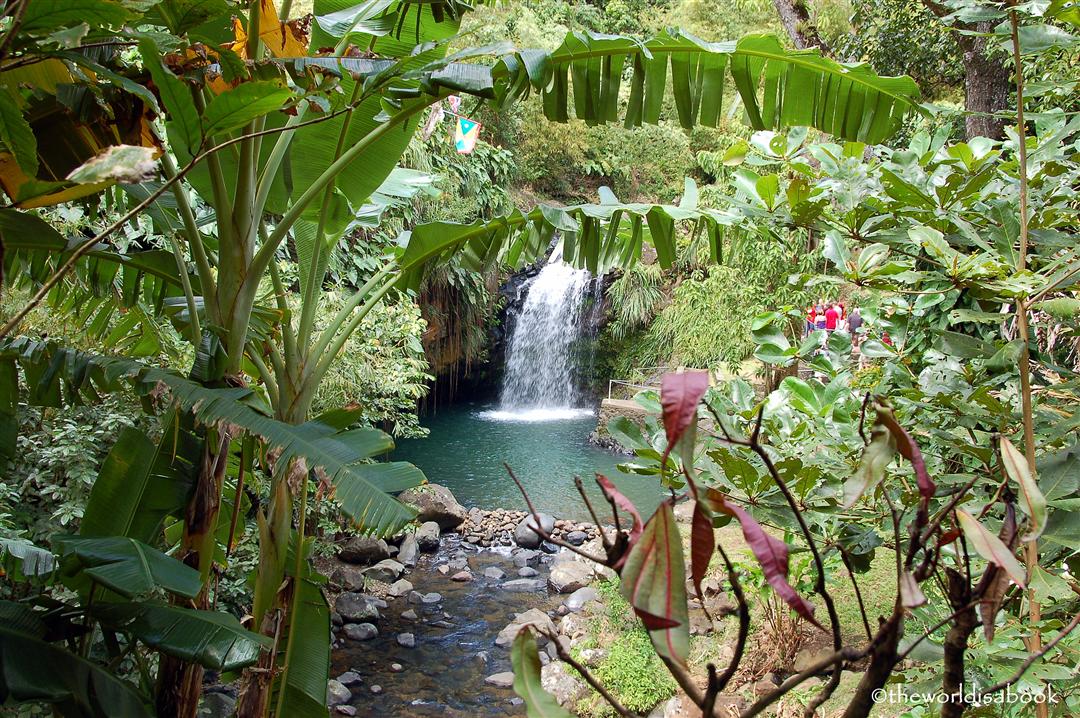 Grenada's history, spice plantations, fertile vegetation and varied landscape was a pleasant surprise.  It's still unspoiled and not overrun by mega resorts.  The government has made efforts to create national parks and protect their valuable natural resources.   There was so much we didn't get to explore, including the beaches, I would love to return for a land-based trip .
*Have you visited the Spice Islands? Do you find Grenada interesting enough to put on your travel list?
 Pin it for later!