Colors of the Carlsbad Flower Fields
Spring is in the Air!  For many of us here in San Diego where the four seasons aren't as noticeable, there's one place that indicates Spring is here – The Flower Fields at Carlsbad Ranch or popularly known as the Carlsbad Flower Fields.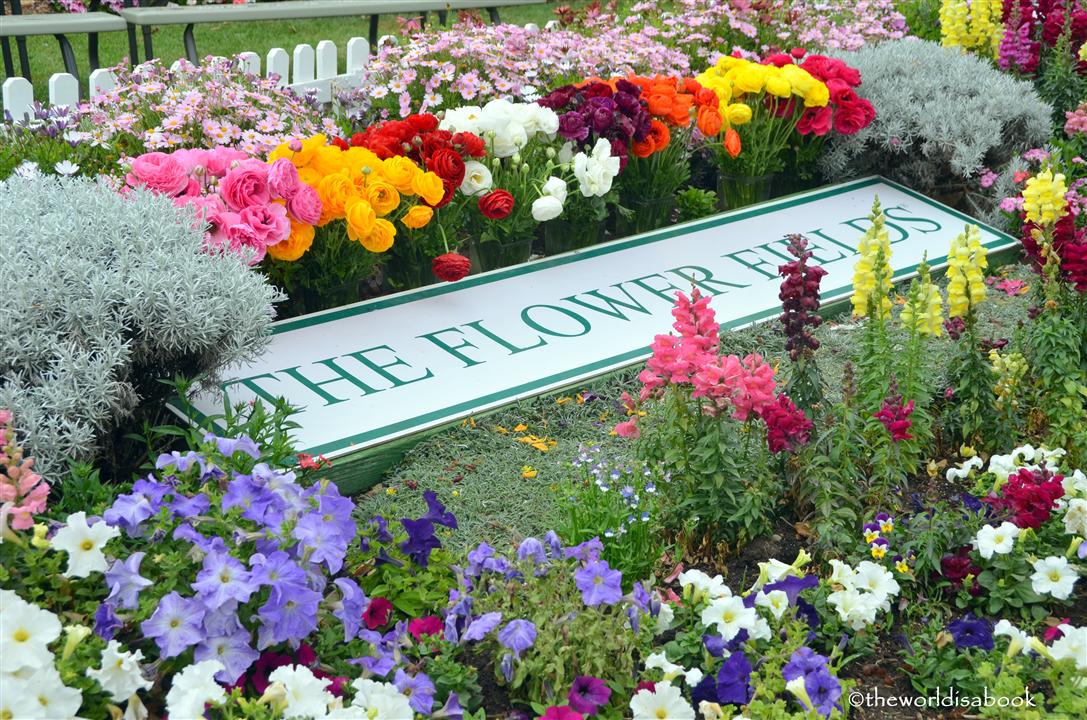 This 50-acre hillside is transformed into a stunning rainbow of flowers from March to May.  Situated on an enviable location overlooking the Pacific Ocean and just down the street from Legoland California, it has become a major tourist attraction for many years.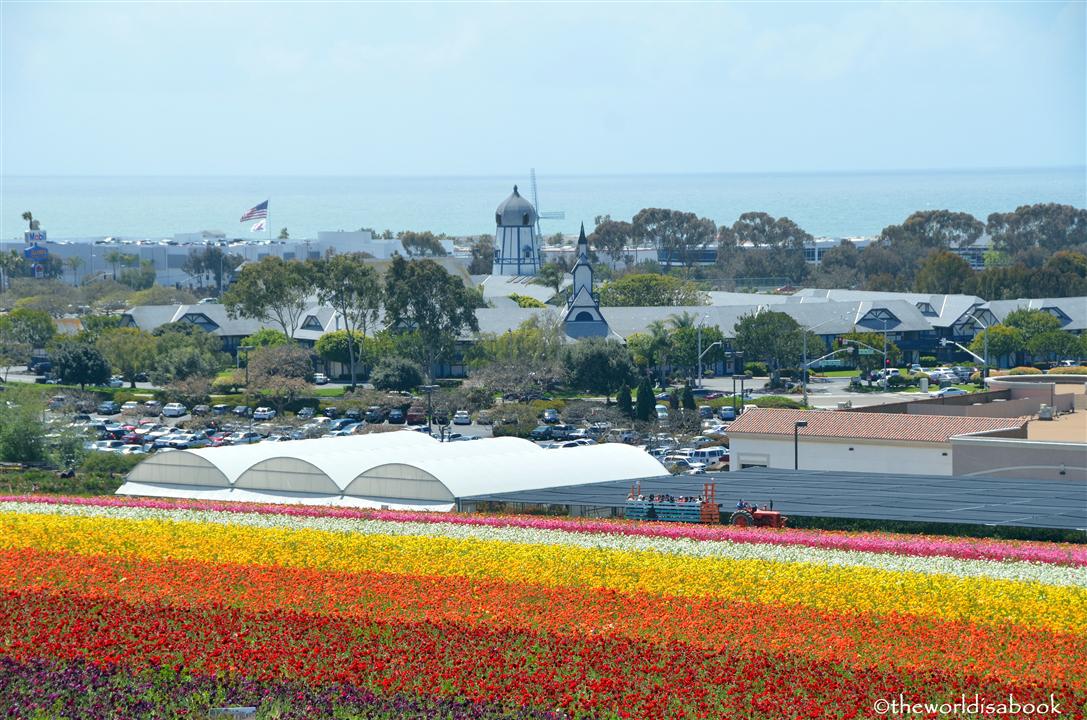 These rows of vibrant blooms are known as the Giant Tecolote Ranunculus.  What is a ranunculus? I actually hadn't heard of the flower until we first visited many years ago.  These blossoms are members of the buttercup family and native to Asia Minor.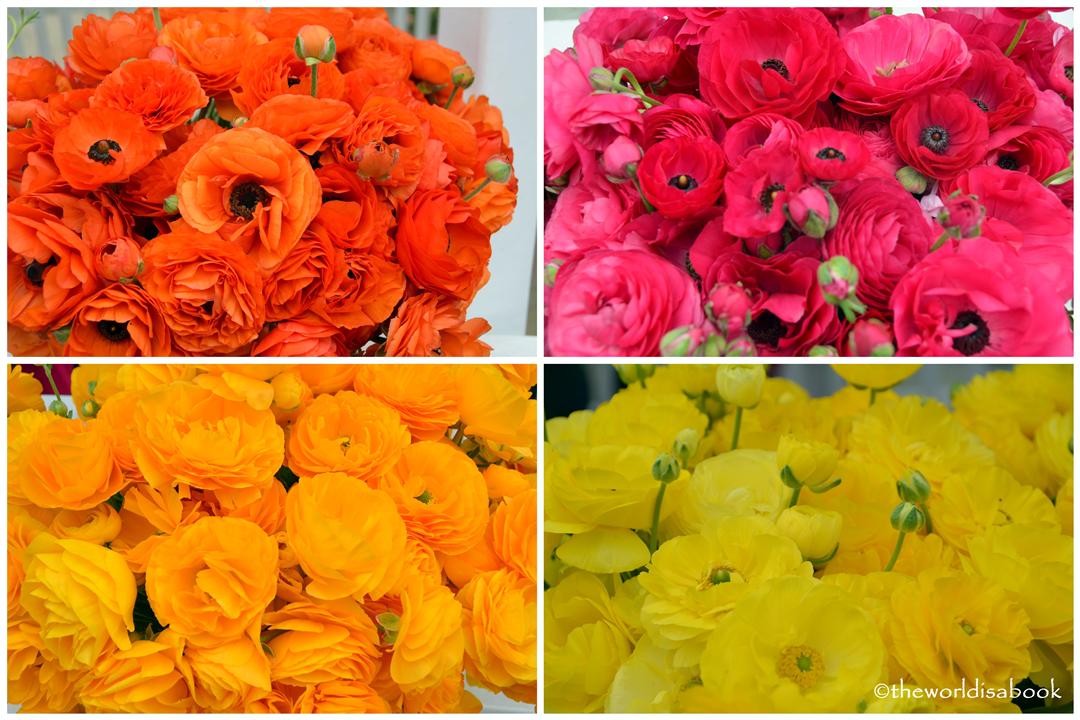 The variety grown here are the finest "strains" with single and double blooms developed and grown over many years by the father of the Flower Fields, the late Edwin Frazee, a San Diego farmer.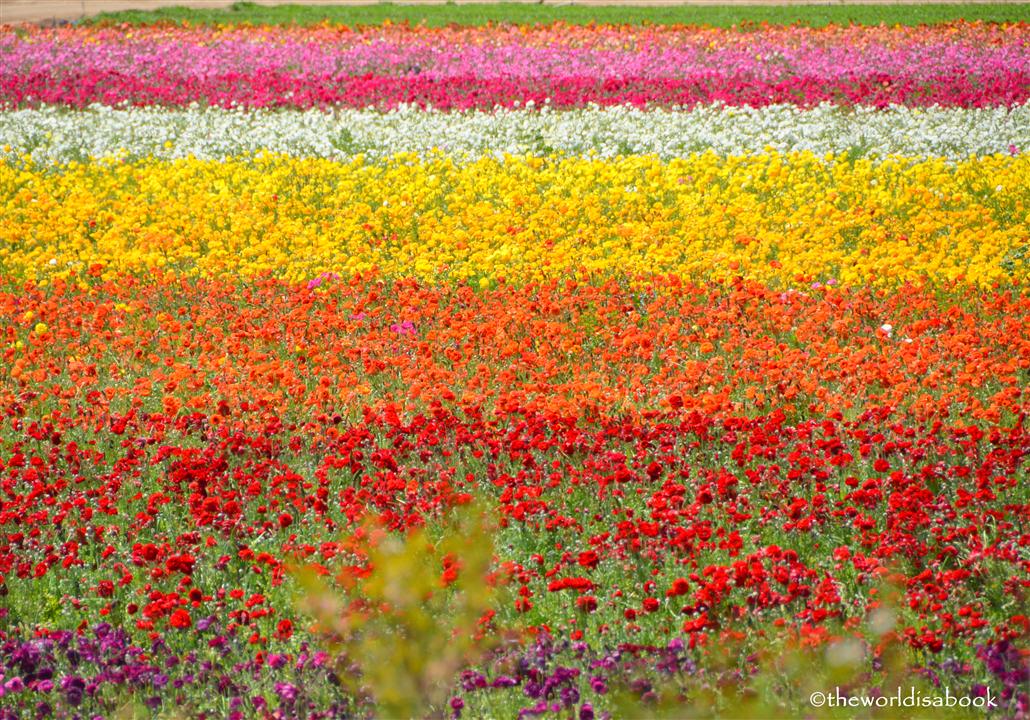 The ranunculus comes in a variety of 13 colors including ones called picotee(mixture), cafe, salmon, flame, and merlot.  Tecolote was derived from the owls that used to nest in the original grower's land.  The flowers complete their life cycle here by dying and producing seeds for replanting in the same fields for the following year.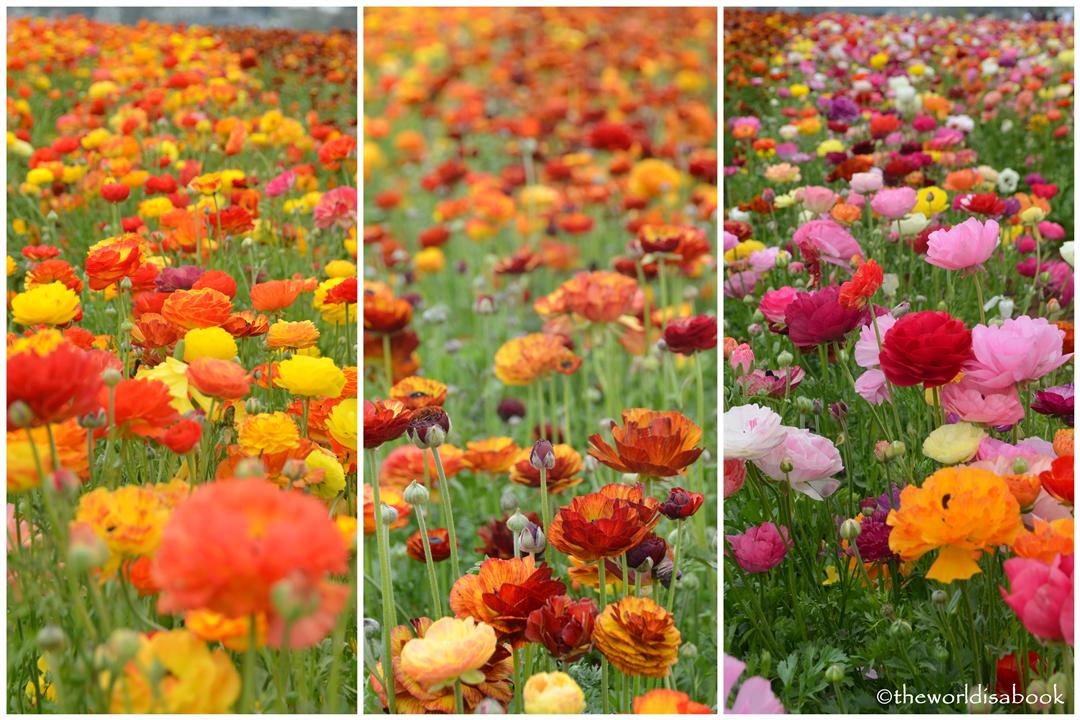 Seeing these fields every time I visit, even after all these years, still amazes me with its extraordinary display of color.  My daughter and I are flower lovers so we like coming here.  As for my husband and son, they use allergies as an excuse(among other things) not to come with us.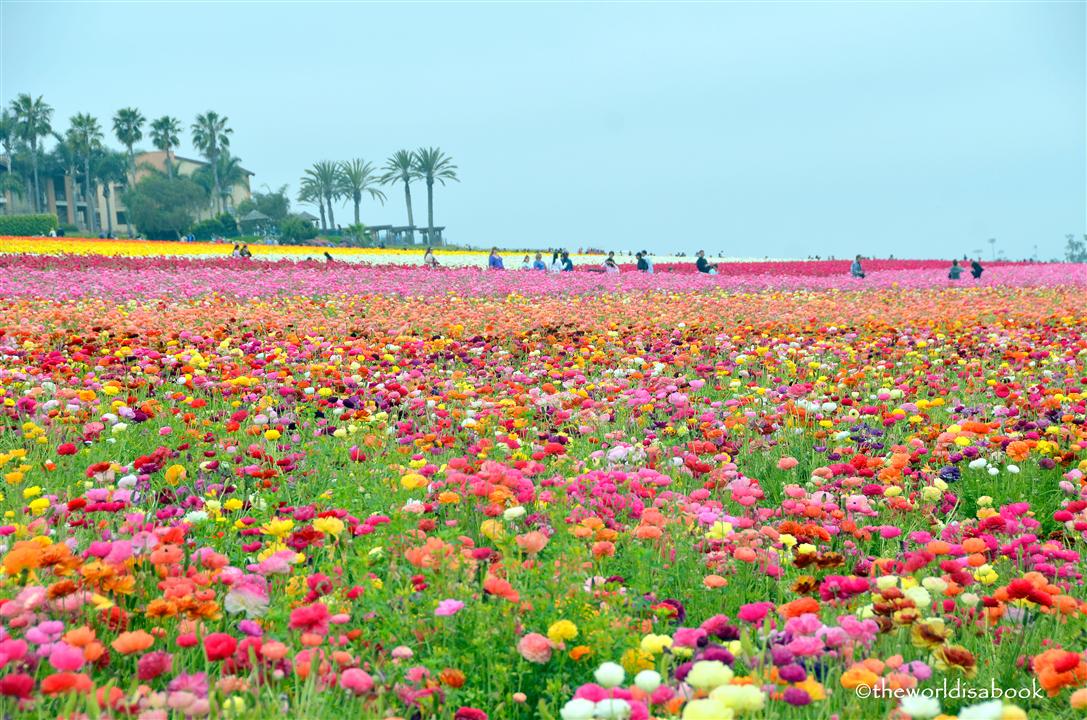 It's not only about the ranunculus here though.  There are also various gardens and exhibits on display that shouldn't be missed.  One of my favorites is the Rose Walk of Fame and All America Rose Selections Test Garden.  Their roses have some of the most vivid colors with names like Diva, Vogue and Fashion.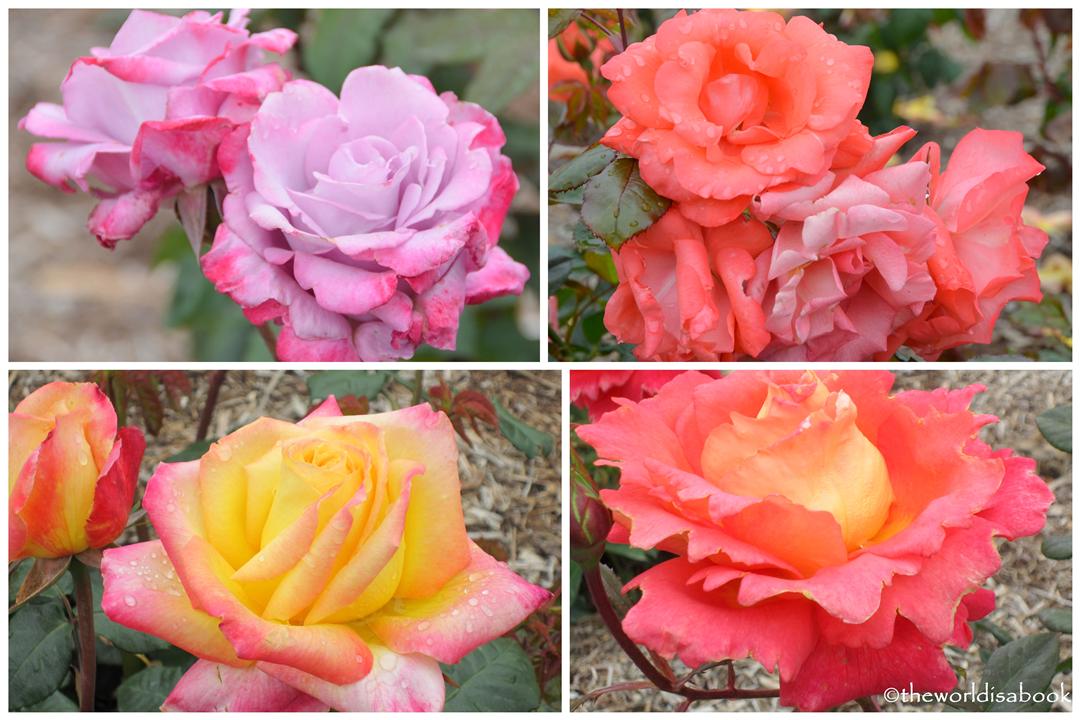 The walkways meander through sections of roses and gladiolus complete with benches to enjoy them all.  There's even a gazebo flanked with goddess looking statues.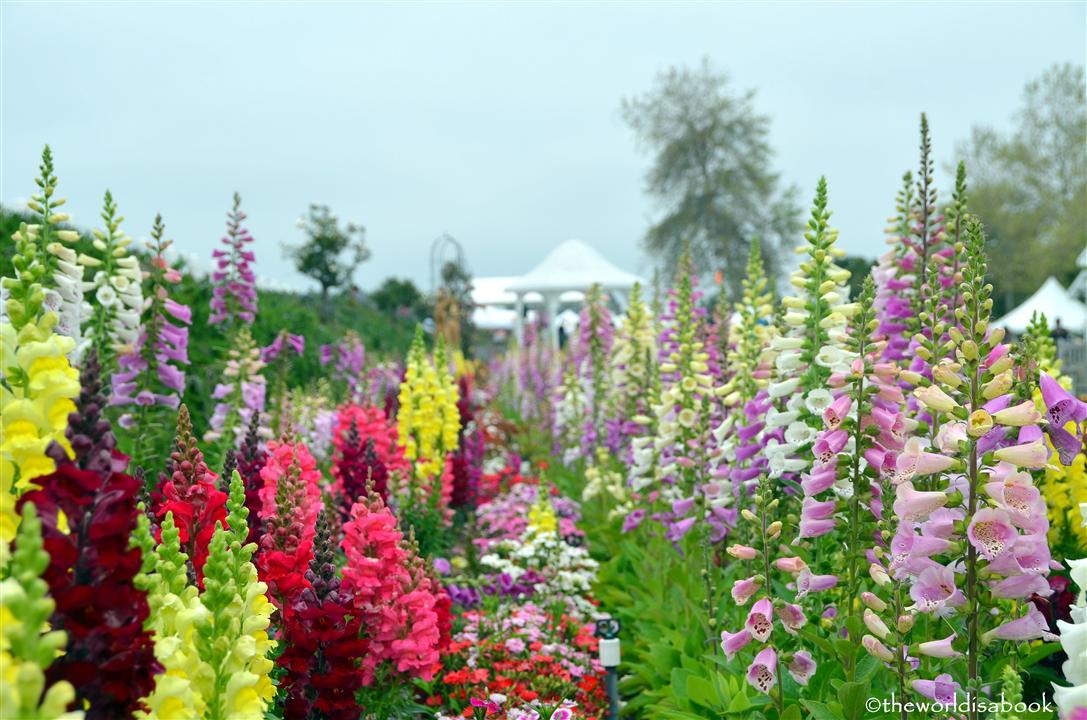 The Artist Garden was designed by a local artist to showcase the flower beds, vine-covered trellises and arches, and a small reflecting pool, to evoke a feeling of serenity and inspiration.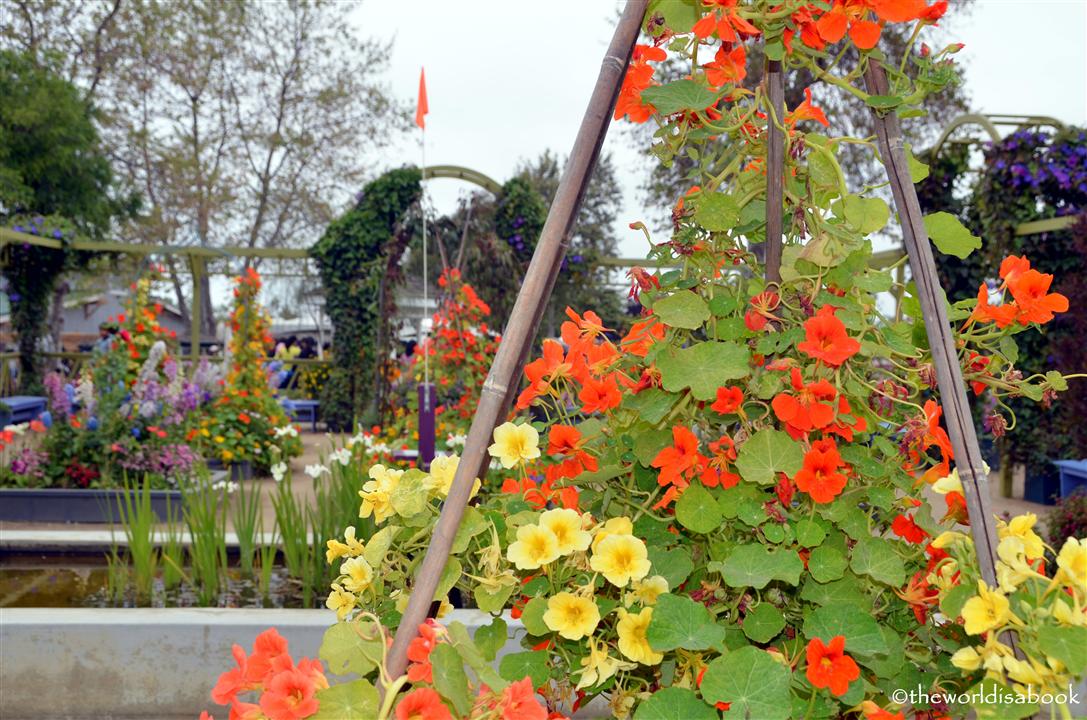 Poinsettias are the world's best selling potted plant.  The flower fields' land is owned by one of the premiere growers of poinsettias nearby so the exhibit is always impressive.  Who knew there were over 20 varieties of poinsettias with names like Ice Punch, Monet, Glory, Flaming Sphere or Polar Bear ?
Orchids are my favorite flowers so we had to stop at the Cymbidium Orchid Greenhouse to smell and admire the blooms.  It almost feels like a botanical garden in here.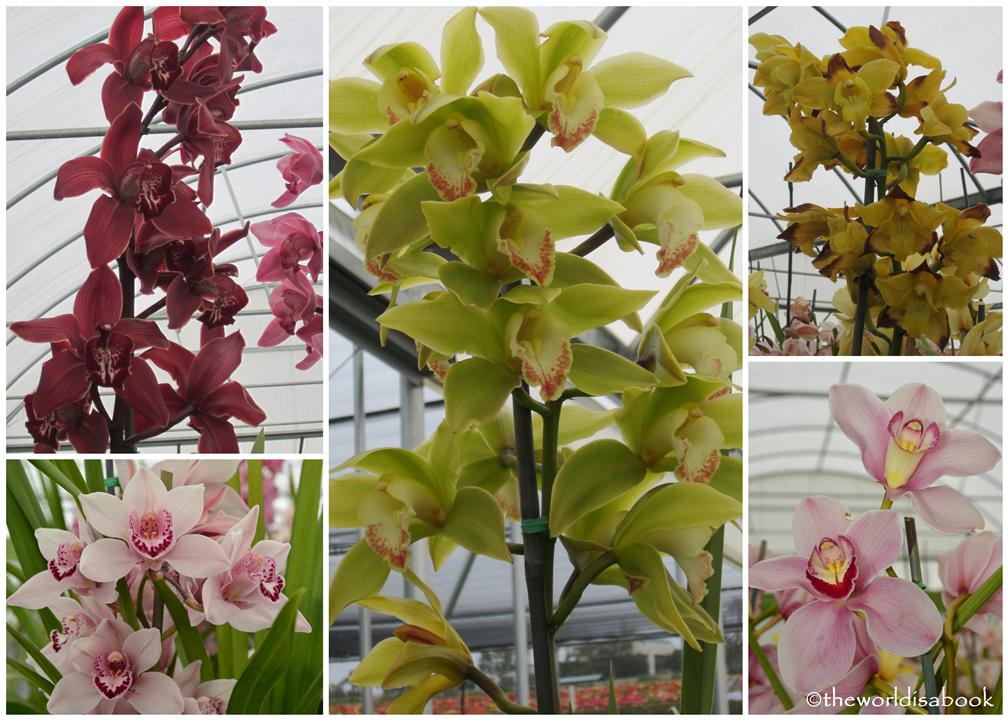 A popular area was the Picture Pavilion.  A flowing fountain served as a centerpiece bordered by a circular wall of flowers perfect for posing.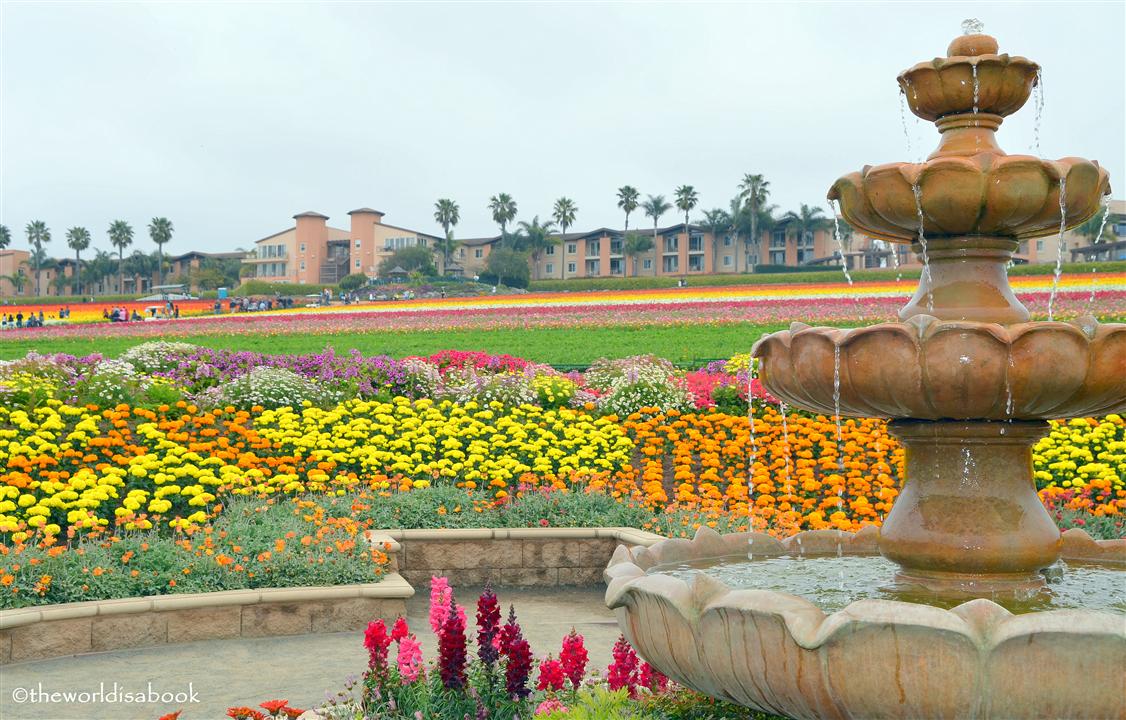 Carlsbad Flower Fields with the kids
There are surprisingly quite a few activities to entertain the kids whose parents dragged them here to look at pretty flowers (mine included).   Santa's Village Playground is a collection of colorful and whimsical playhouses and huge mushrooms in a closed off section for kids ages 2-12 with a playground in the middle.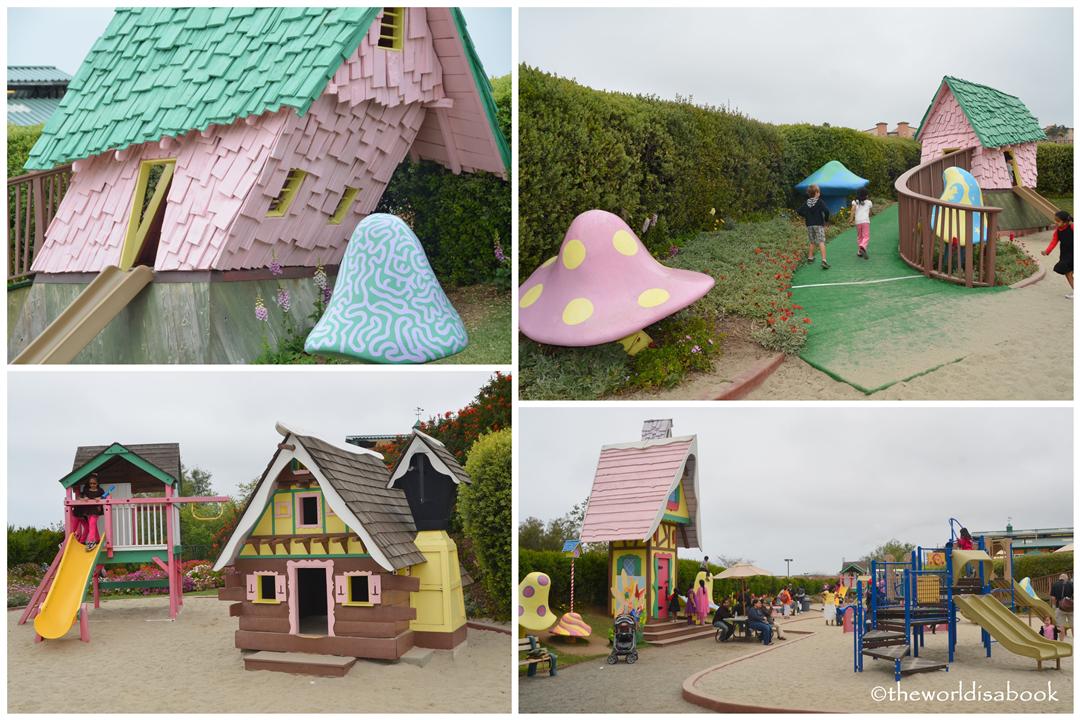 Kids are handed a Stamp Passport at the entrance where they can collect stamps through eight stations.  Their prize is a $1 Discount for the mining activity.  Carlsbad Mining Company is onsite to hunt for gems and minerals the old fashioned way through sand sifting in the water.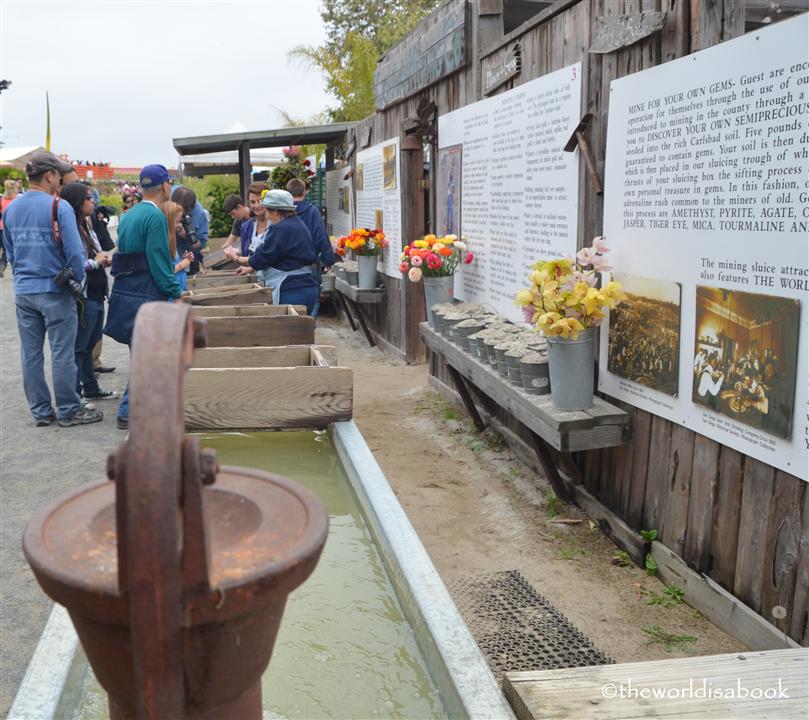 A few open-air, antique tractors are available for everyone to ride around the fields.  It covers a whole lot more ground than walking and gives an overview, tour and history of the fields.  I would only recommend it for first time visitors or for those with kids or with mobility issues.  Otherwise, walking through the pathways is a great way to see the flowers up close.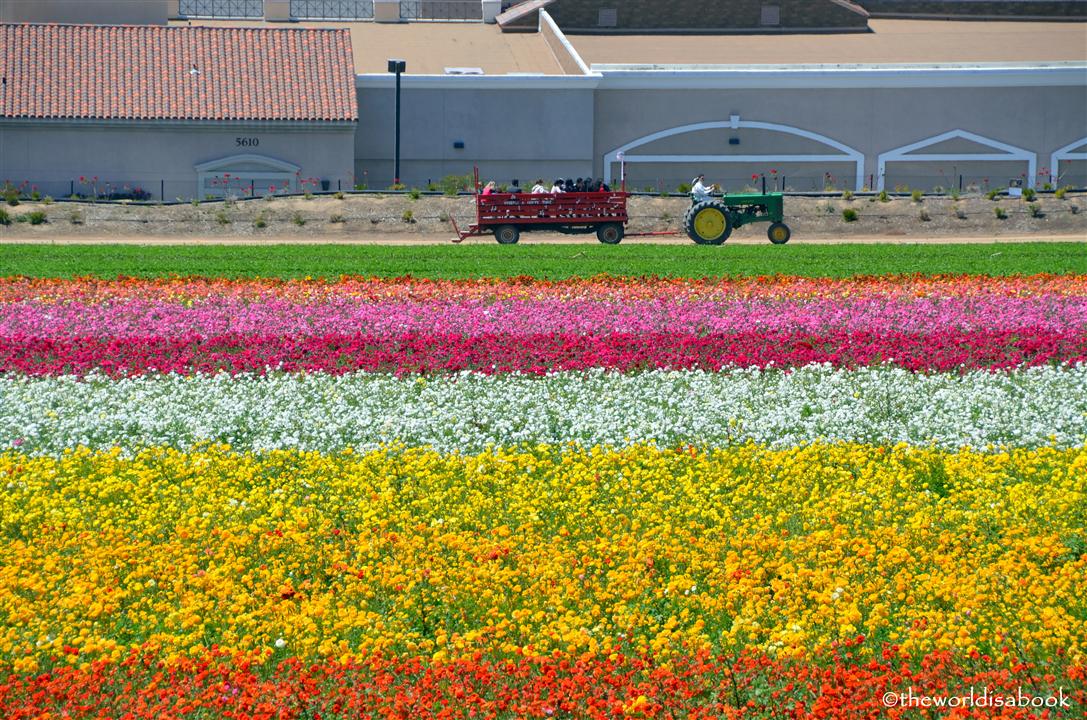 A mini maze with sweet pea blossoms as walls was also a wonderful place for kids to run around and find their way out.  It smelled heavenly in here.  By the way, this was not as easy as it looks.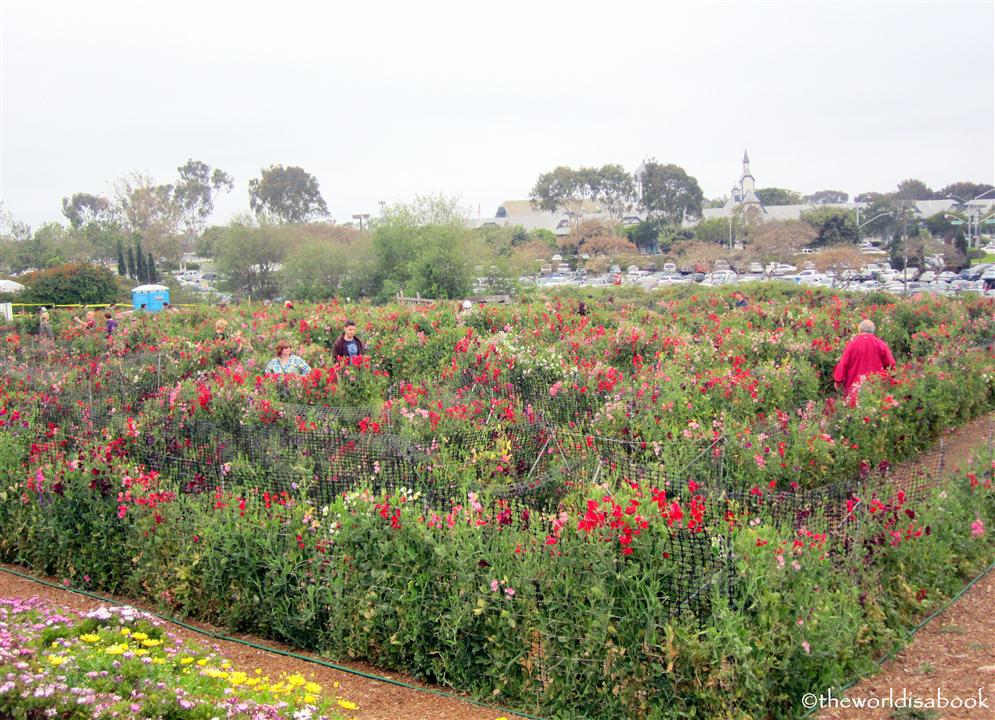 One of my daughter's favorite section is the tiny fairy garden one might miss along the walkways if you're not paying careful attention.  We especially loved their warning sign.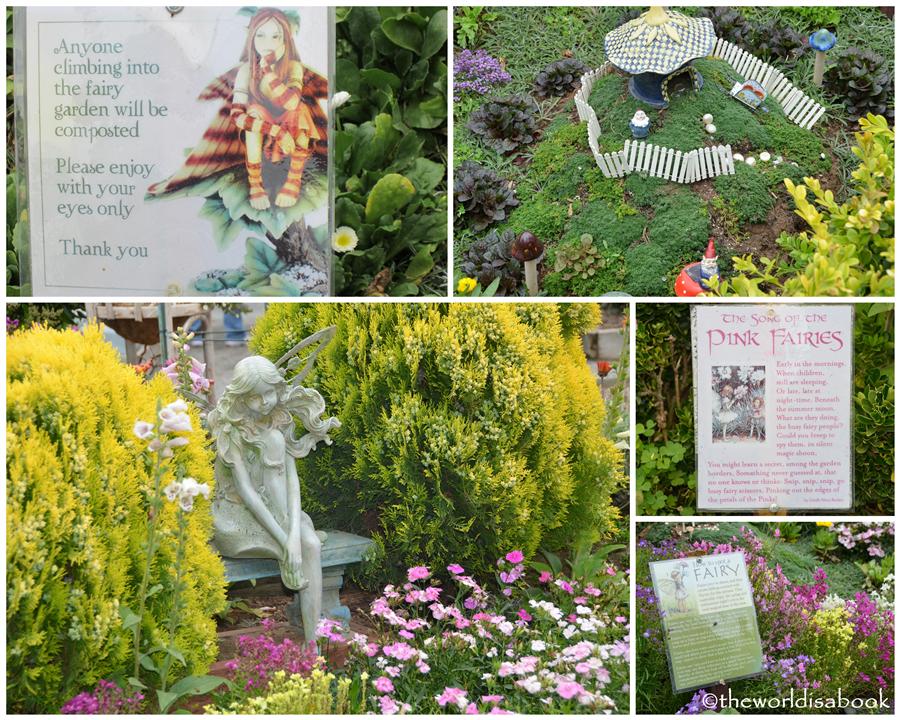 On a cloudy and overcast day during our visit last weekend, my first glimpse at all the bursts of color instantly lifted my spirit.  Coming here is a feast for the senses and truly lives up to its slogan of fields of wonder and color.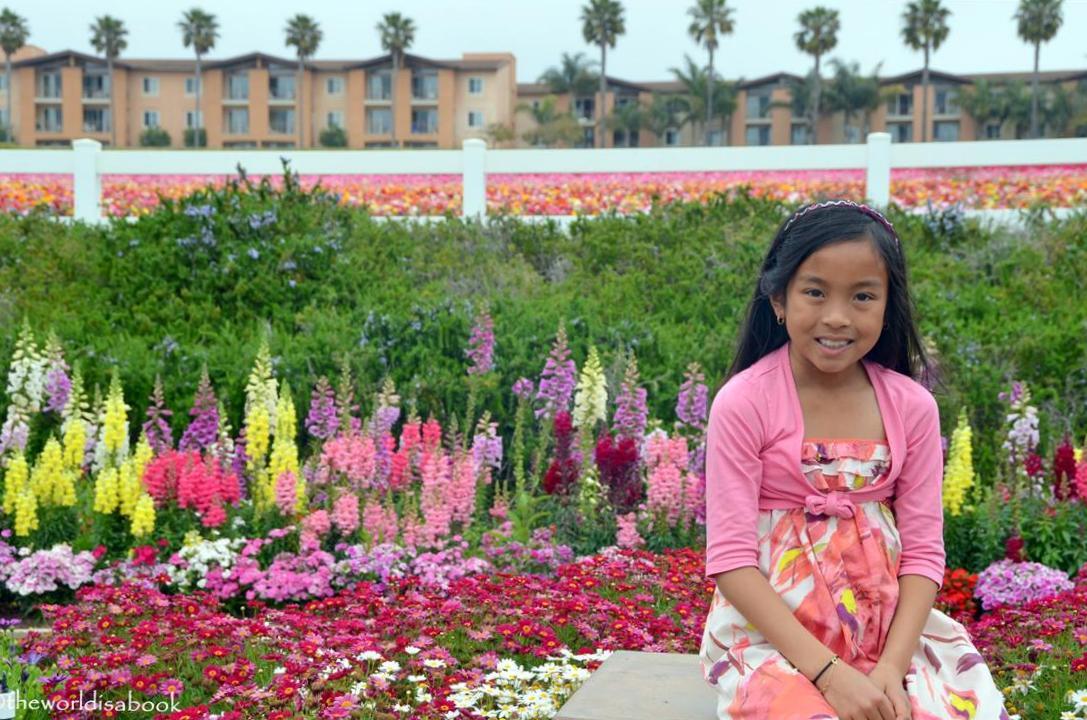 The Basics
It's usually open from early March to May. Check the Flower Fields website for the hours, events and updated prices.
Discounts: $1 discount for Military/AAA; Print this coupon from Random San Diego coupon ($2 off) which can be combined with the other discounts.
Free parking and picnic area
*Have you visited the Carlsbad Flower Fields or heard of ranunculus? 
Pin it for later!