Mother's Day 2012
I am celebrating my 9th anniversary of being a mom this year.  It has been both a challenging and rewarding role that I will not trade for anything.   One of those joys is being a traveling mom and showing the world to my kids.  I couldn't choose a favorite recent picture on the road with them so here's a "four in one" taken in Tokyo, Maui, Madrid and Florida.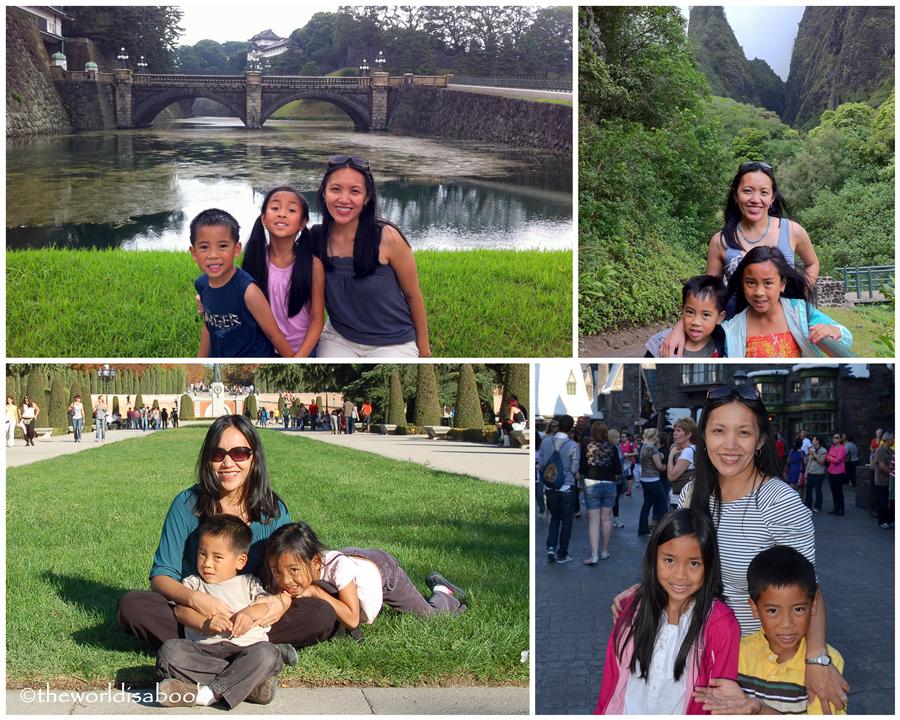 Happy Mother's Day to all moms and women out there who are in a maternal role.  May we be showered with love and attention today. 
For today's celebration, please head over to Mother of All Trips to see some beautiful photos of my fellow traveling moms around the blogosphere.