Amsterdam's Bicycle Culture
Many people associate Amsterdam with canals, Anne Frank and tulips among other things.  After our brief visit a couple of years ago, there is now only one word that comes to mind for me – Bicycles.  We were used to seeing many bikers around the beach paths here in Southern California but it was nothing compared to Amsterdam.  It was astonishing to see so many people on bikes and just the sheer amount of bicycles all over the city.  No wonder the Dutch capital was perfectly dubbed as Bicycle City.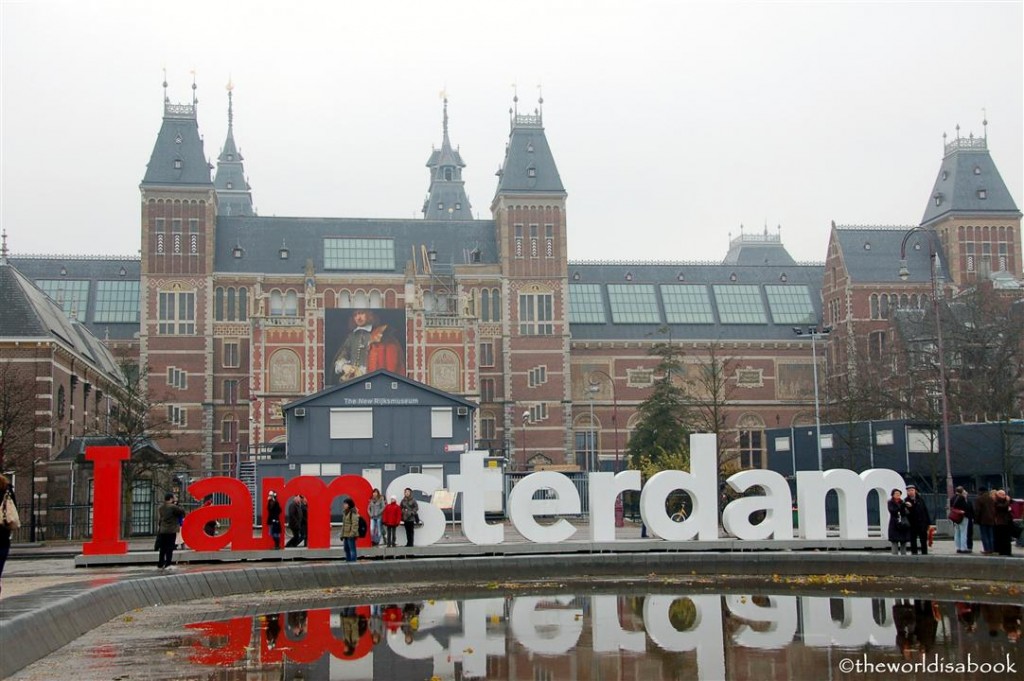 They rode their bikes more than recreational past times.  Bikes were a way of life and their primary means to get around.  It has been said that an average Amsterdammer owns 1.5 bicycles.  There are about 600,000 bikes for Amsterdam's 750,000 residents resulting to 40% of all traffic.  There were also 140 bicycle shops in the city.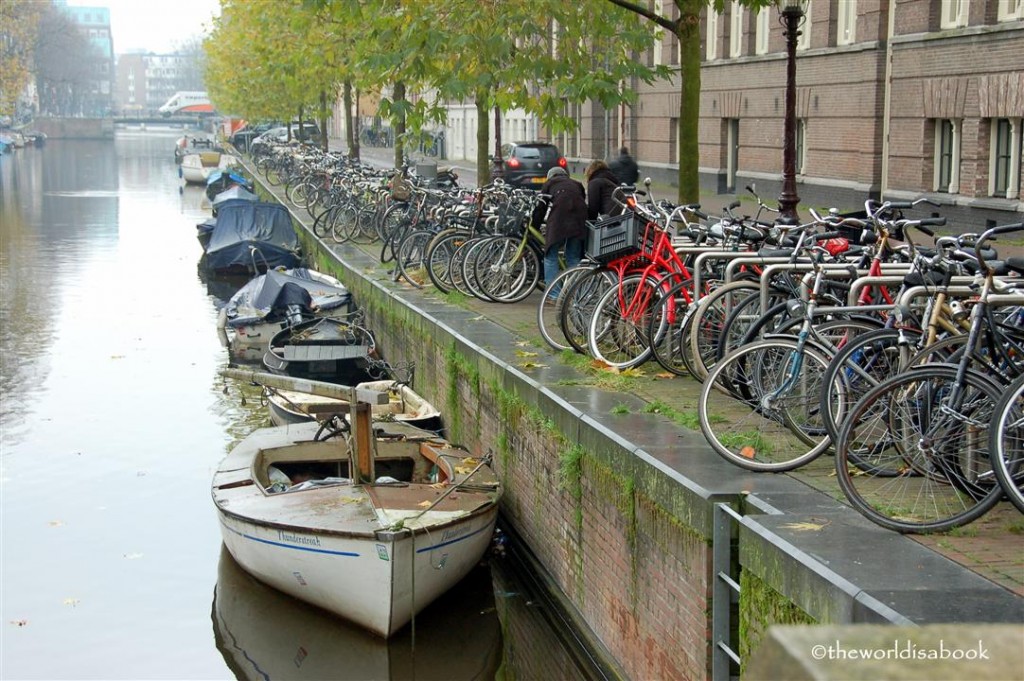 This mode of transportation was so popular it was integrated into their daily city life.  They have bike traffic lights, bike parking garages, multiple bike lanes and miles of bike paths more than any country in the world.  They coexist with cars and trams but also making them the easiest way to get around the city.  Many bike routes were built all over the city that were not accessible to cars or the trams.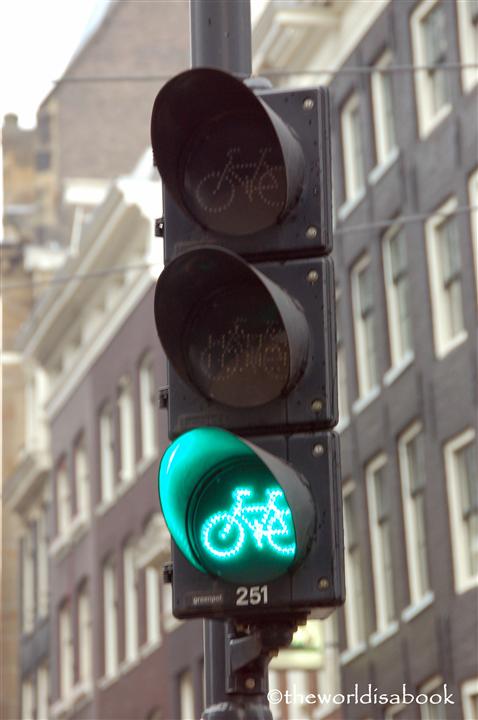 Bikes were customized to fit one's daily life. Here's one decorated to hold the kids or pets.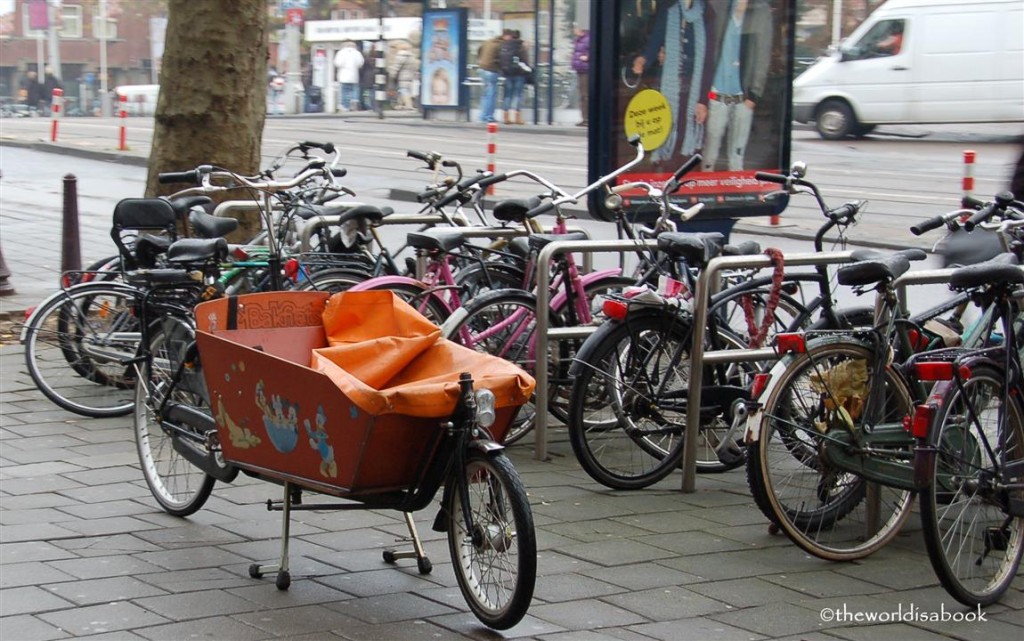 They even carried multiple people during the bike rides with so much ease and puts pedal power to the test.
Had a little too much to drink or can't find your way home or back to the hotel?  There were bike taxis (some more colorful than others) available at some street corners.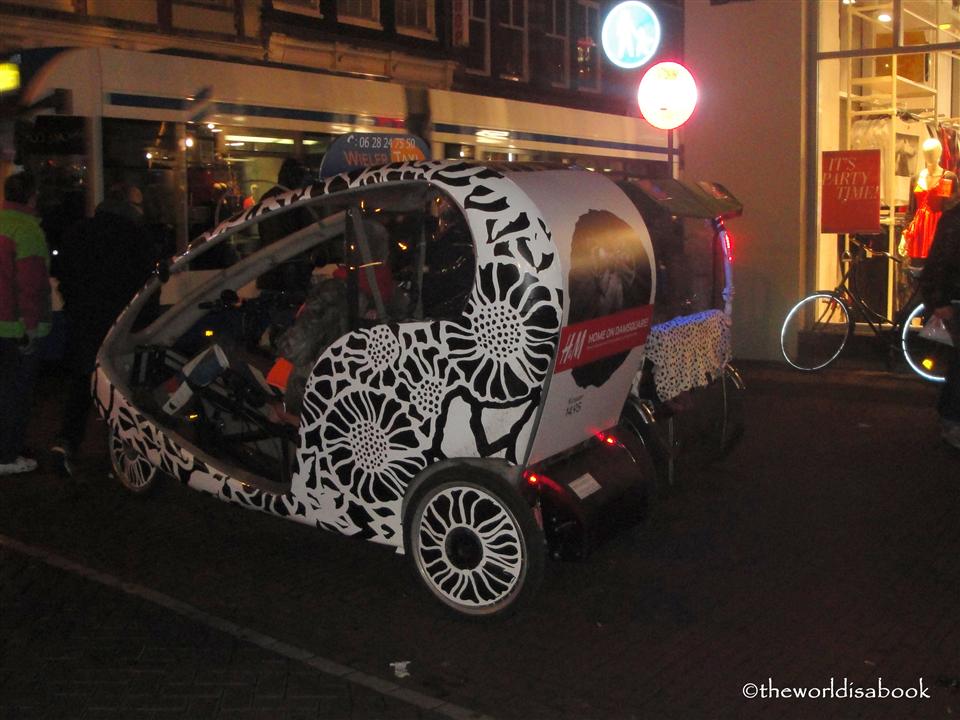 While we would have loved to tour Amsterdam riding bikes, it was just too bitter cold for us during our November visit.  Surprisingly, we didn't see anyone with helmets or neon vests.  This was a bit strange to us coming from someplace where wearing helmets almost felt instinctive and was mandated.  The relax attitude and confidence in navigating city streets and traffic were admirable.  We saw some of them biking while eating, drinking, texting and talking on the phone and they all made it look effortless.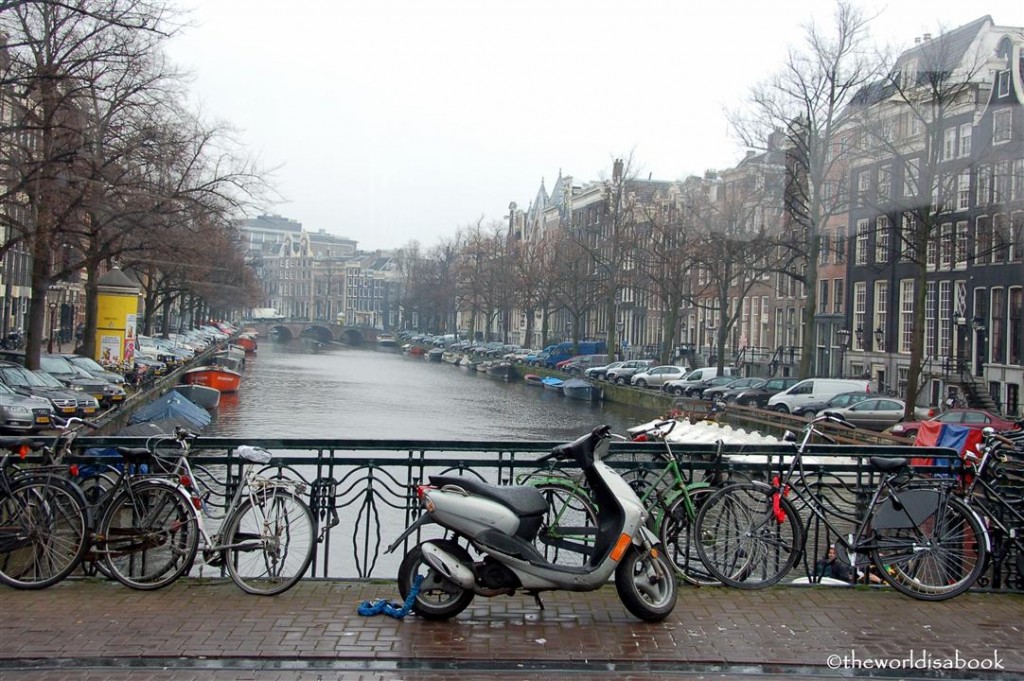 Bikes were parked everywhere and anywhere.  There was supposedly a three-story, 4000-bike garage somewhere but we didn't see that.  We did see this mass of bikes on their central square, Dam Square.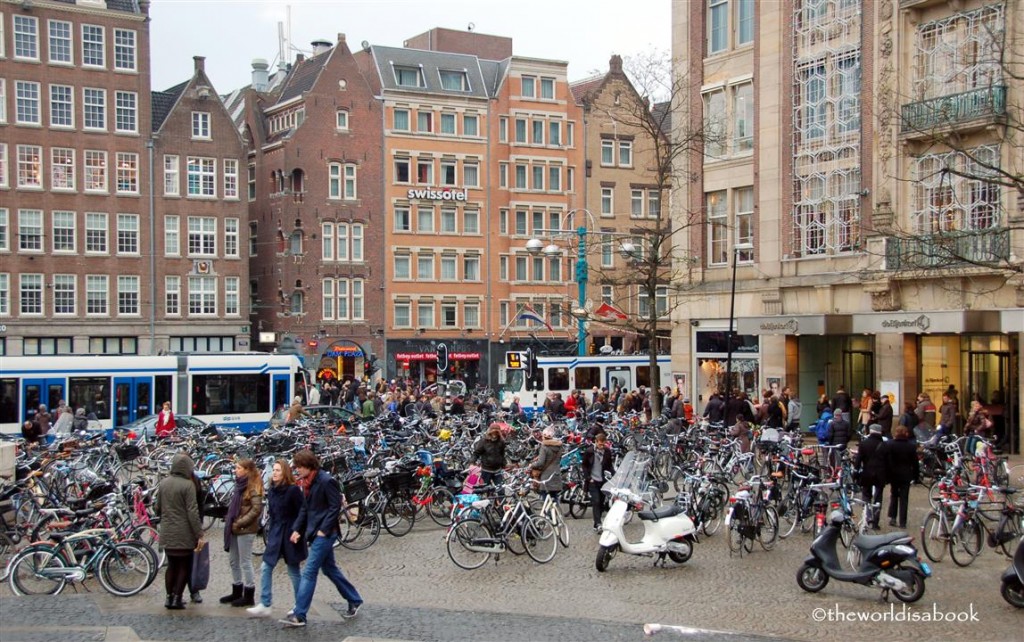 How did they ever find their bikes among all of this?  We saw some distinguising marks and creativity for identification. For the most part, they looked nearly alike.  What about finding them in the dark?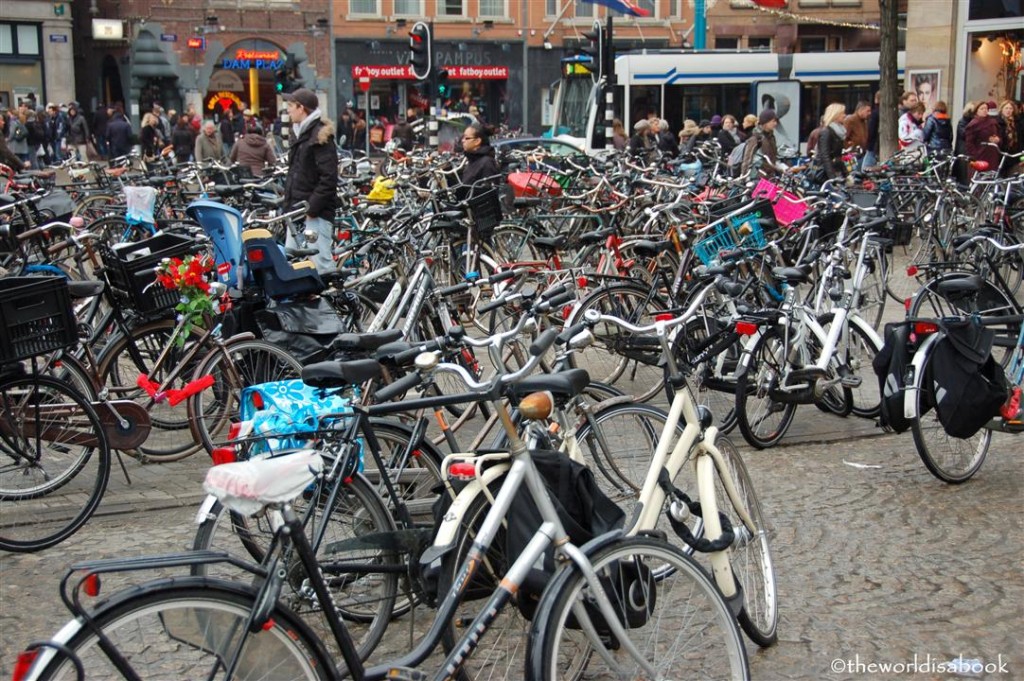 Considering its popularity and abundance, bike theft is fairly common.  Thieves have been known to paint stolen bikes immediately or stripped the bikes for parts to sell.  They were obviously locked down in various ways as deterrents.  Because no matter what form of personal transportation one has, losing it will be a tragedy and an inconvenience.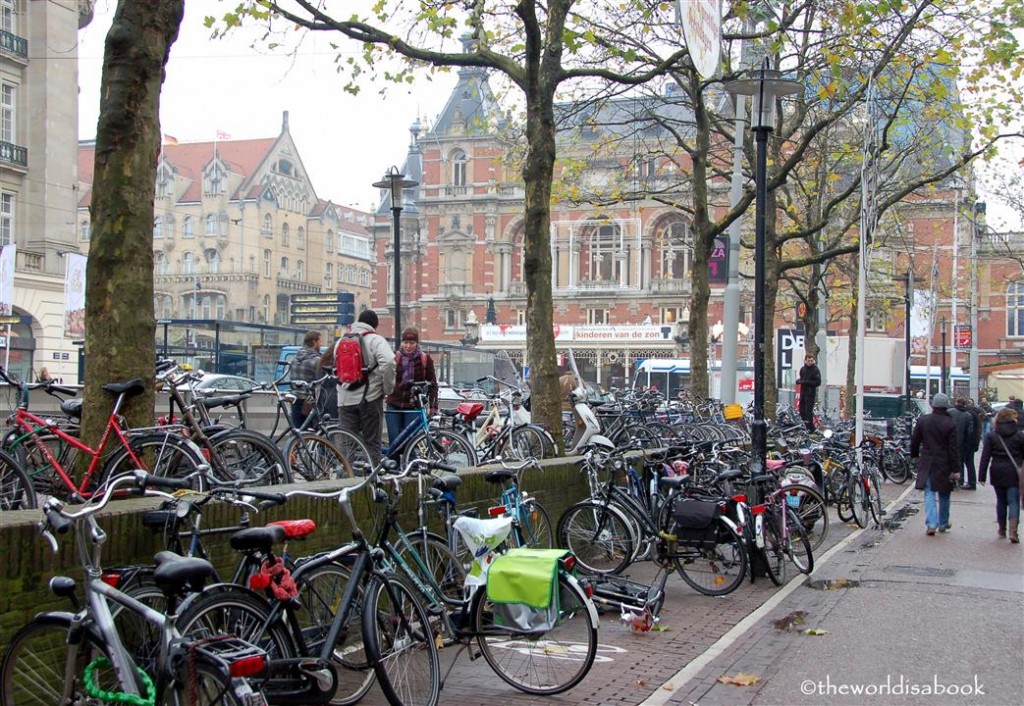 We will be in Copenhagen in a few weeks which is another bike friendly city.  It will be interesting to see how its bike culture compares with Amsterdam.  We're hoping to explore the city on bikes and our kids are looking forward to sightseeing this way.   Amsterdam was such a captivating city that left so much to be explored.  We'd love to return during warmer weather though and experience it on bikes.  Their cycling culture was fascinating and a delight to see especially for people like us who live in a very car-centric region.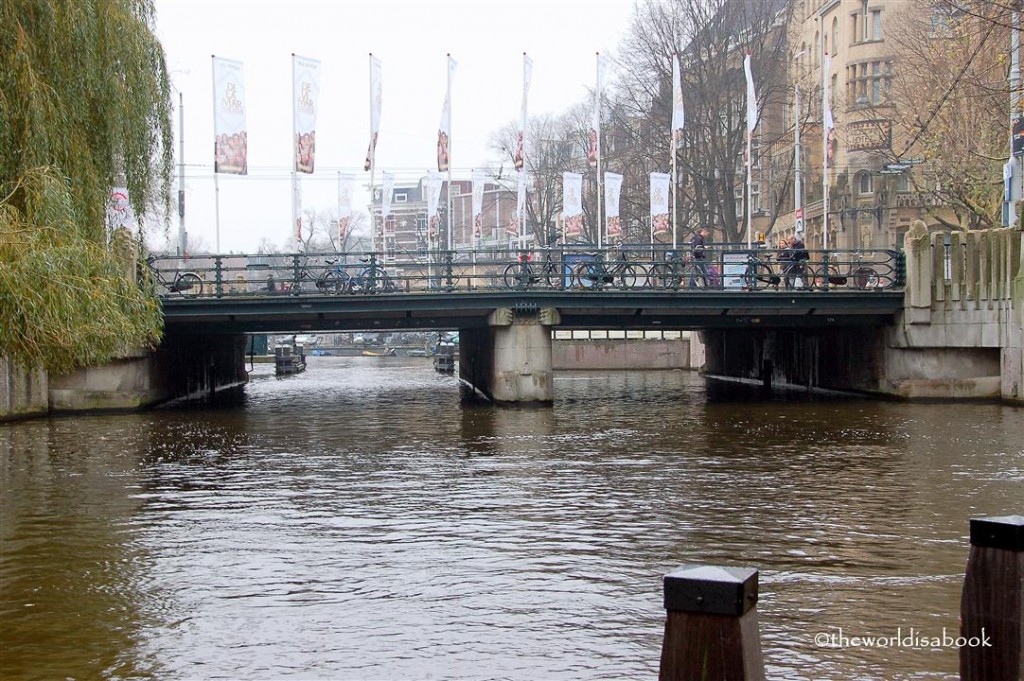 *Have you biked around Amsterdam or explored other cities through bicycles?
Check out these related posts: