The Romantic Charm of Venice
Venice has always had that allure. Over the years, books and movies have portrayed Venice as one of the world's most romantic cities.  They weren't exaggerating. Yet, I wasn't prepared for the hold Venice would have on me and how it swept me off my feet.
With Valentine's day two weeks away, I decided to look back at one of my favorite cities to relive some romance. We celebrated our 10th wedding anniversary over two years ago on a two-week, whirlwind trip to Paris,Venice, Rome and Amsterdam. We visited Paris the year before so the city I was really looking forward to exploring was Venice.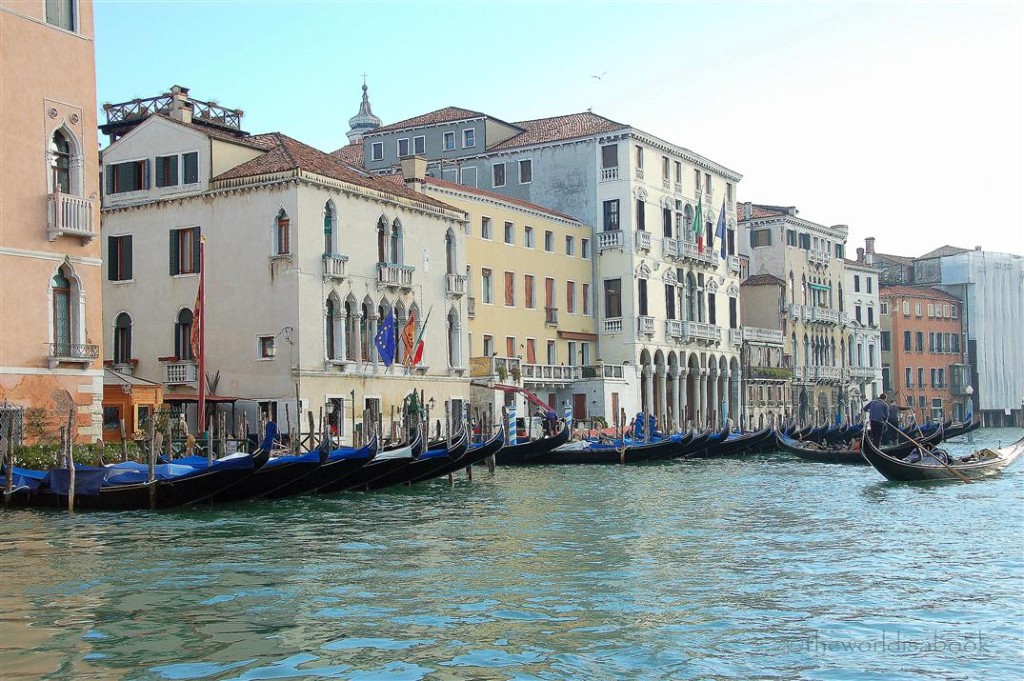 I think we enjoyed our visit a lot more since it was in November and not in the height of summer tourist season, oppressed by heat, humidity and the canal smell people keep asking me about (there was none during our visit). Or maybe it was the impressive sights we saw down the Venice's main thoroughfare, the Grand Canal, that captivated me. It was easy to see why this city's tourists outnumber its residents and why it oozed romance and history in every corner.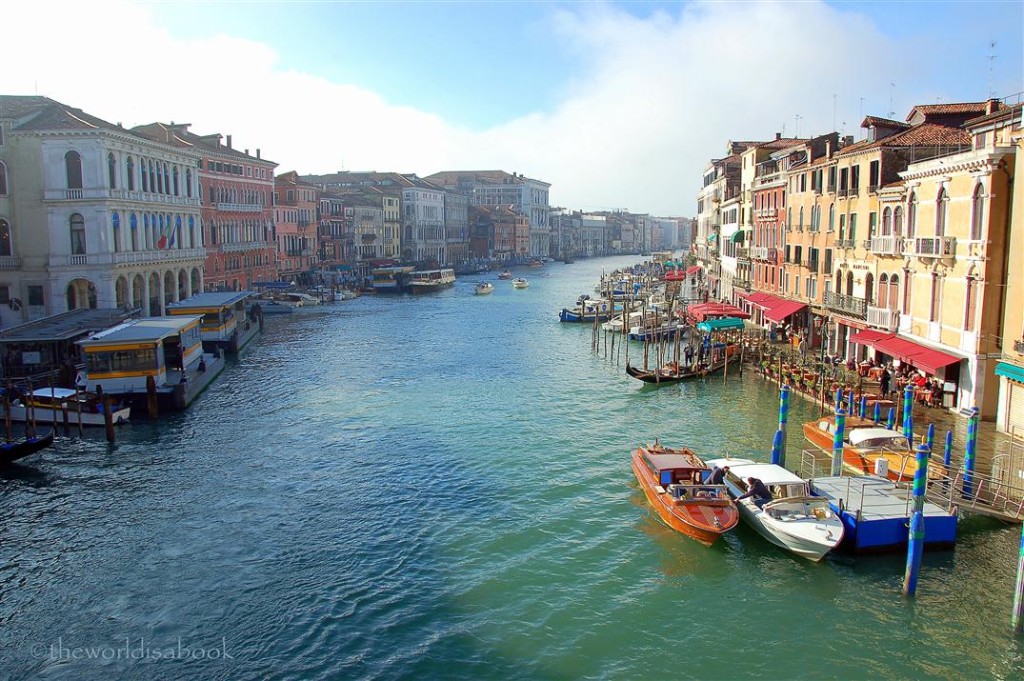 The city known as the Queen of the Adriatic and the City of Canals and Bridges greeted us with a torrential downpour. This resulted in flooding or commonly known as acqua alta or high waters in many areas and we walked around using raised wooden platforms.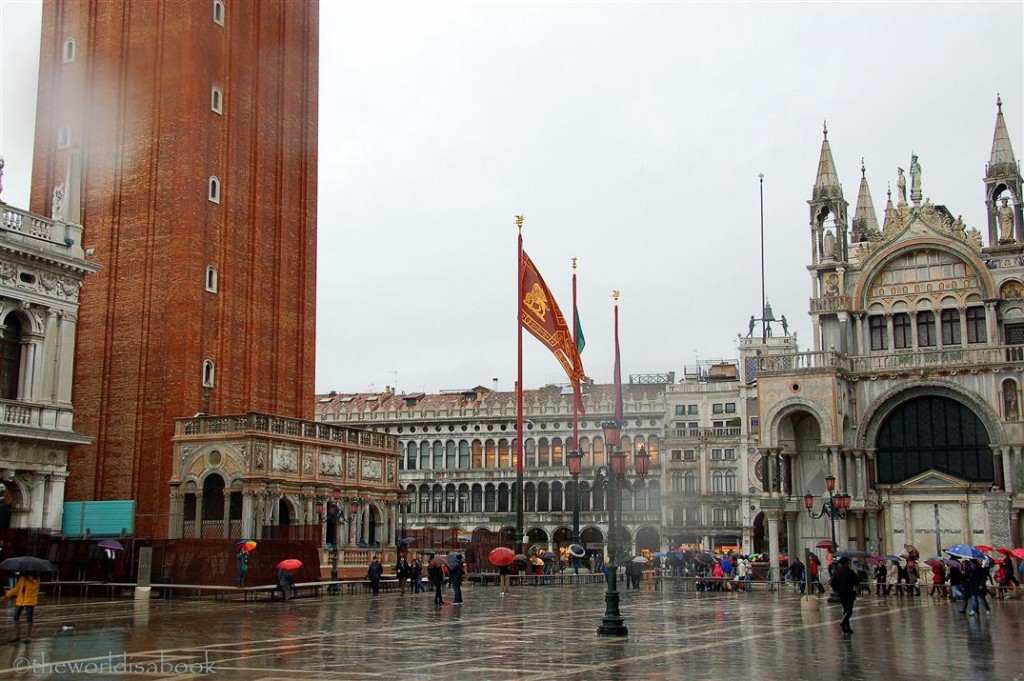 We thought of it as an adventure instead of a hindrance which made getting around more tolerable. Luckily, this only happened during our first day. I guess those narrow planks and walking under one umbrella also qualified as romantic walks in the rain.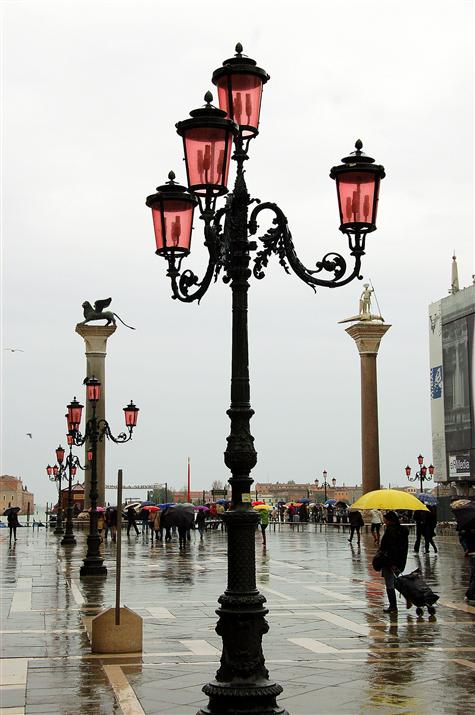 It was such a glorious place to visit and explore whether you're traveling solo, with a group or your significant other.  Even if you don't get to accomplish the top romantic things to do, like riding a gondola and being serenaded in Italian, there's still no place quite like it.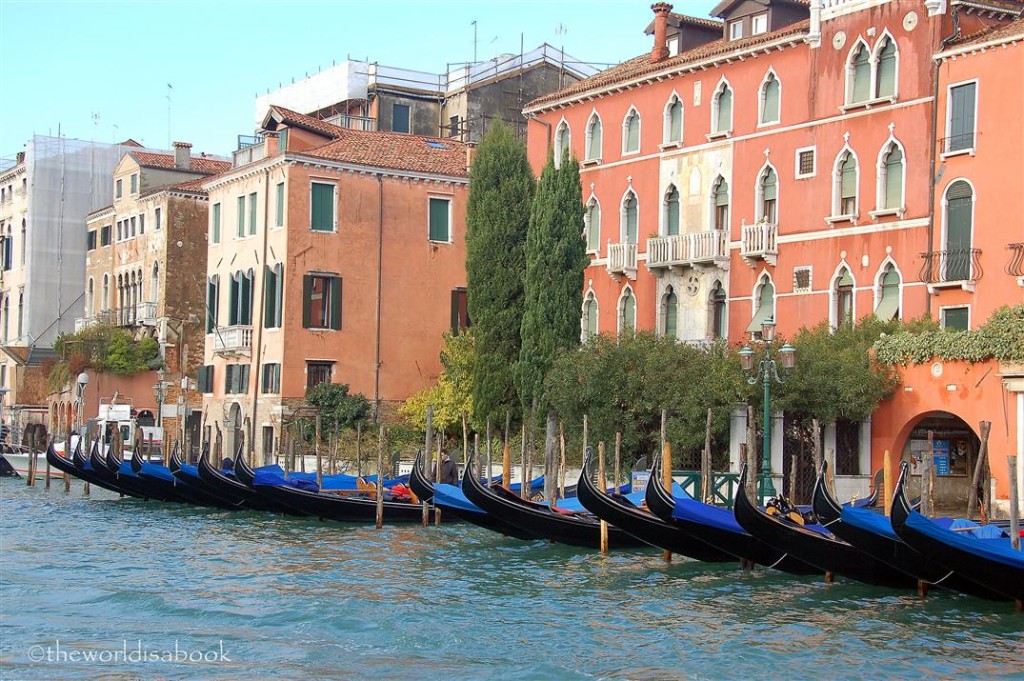 Some people thought it was sacrilegious that we didn't do a gondola ride in Venice. We found it overpriced, and sharing a gondola ride with strangers to save some money wasn't exactly our idea of romance. We decided to save our gondola ride when we go back here with our kids and haven't regretted that decision. It provided a great incentive to return as a family(hopefully soon).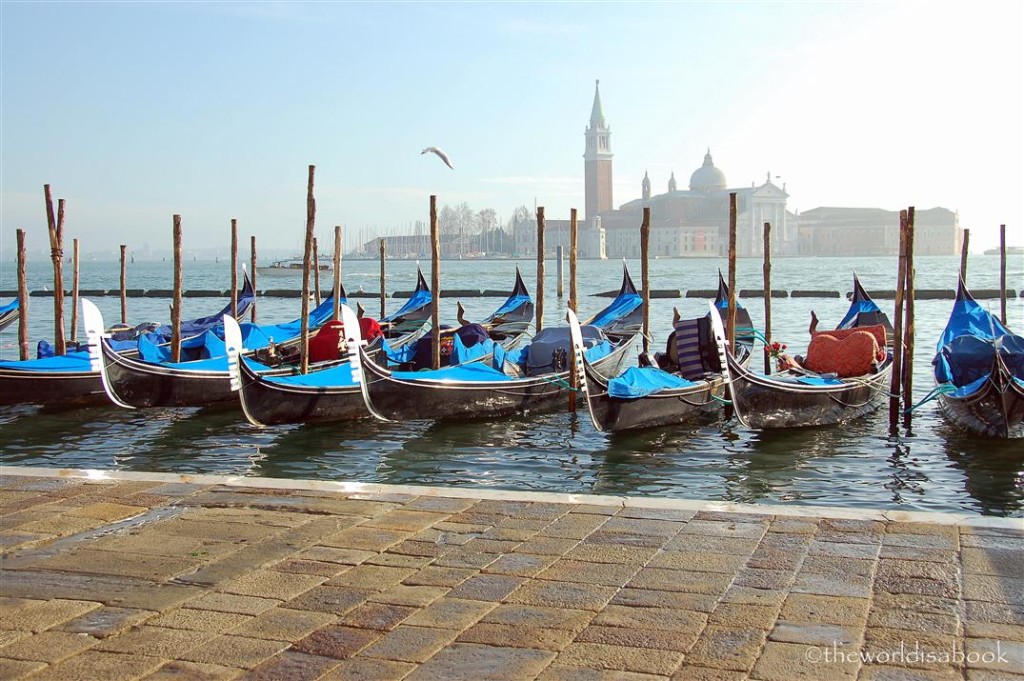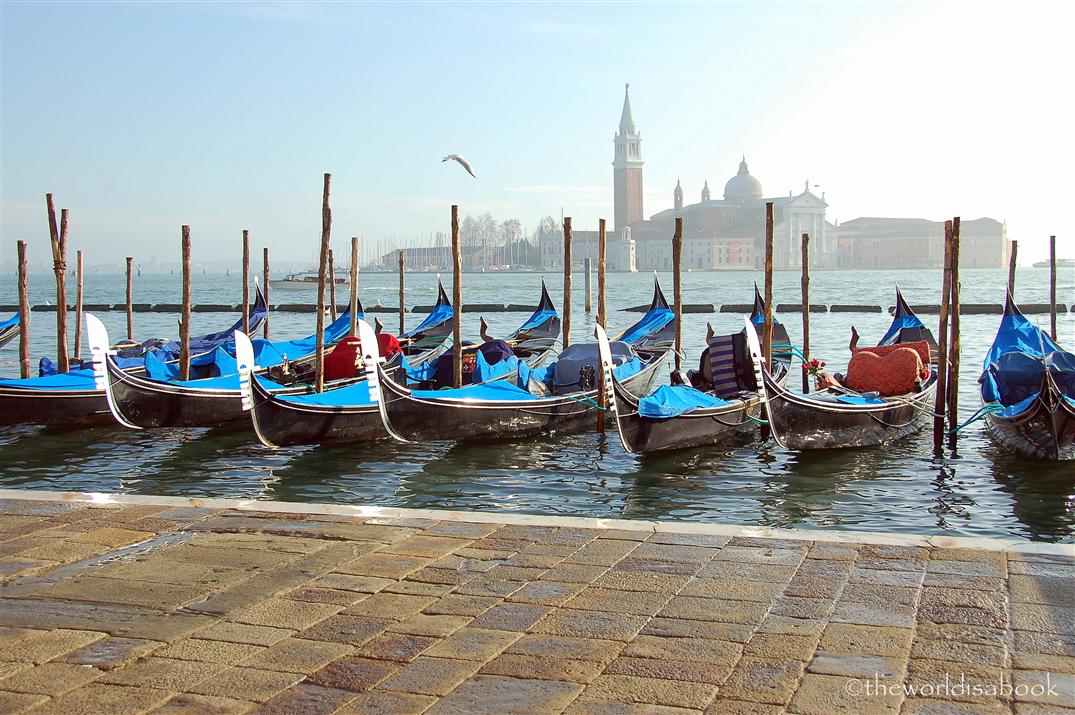 We were completely fine seeing Venice through the vaporetto (water bus) and walking its streets. Yes, romantic Venice can also be seen cheaply.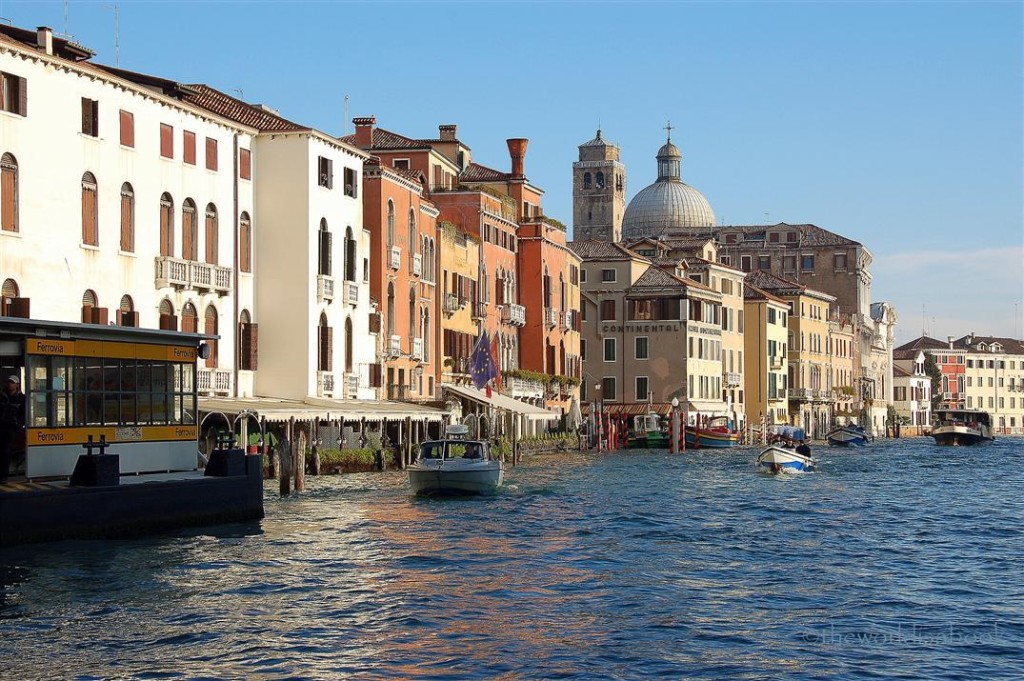 I fell more in love with Venice as we made our way to St. Mark's Square and our vaporetto meandered through the Grand Canal. I sat there mesmerized by the intricate details of the buildings. It was a mesh of different architectural types from Byzantine, Gothic and Renaissance facades enveloped in hundreds of years of history.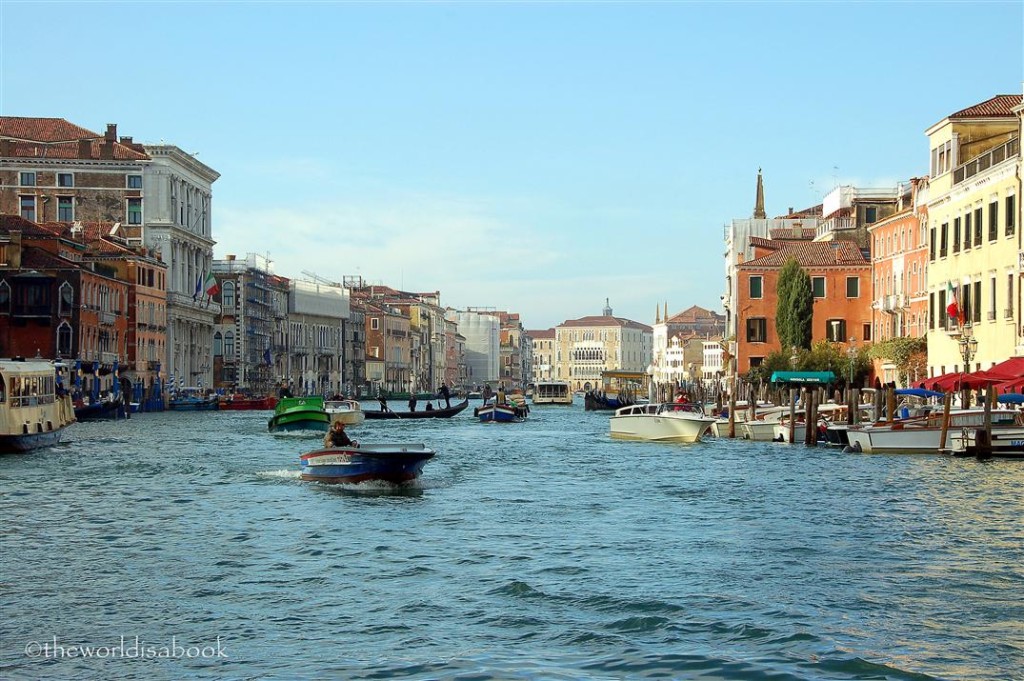 Venice used to be a significant international trading center and was a naval and commercial power due to its location. It was Europe's most prosperous city in the late 13th century. These ornate palaces that line the canal were built by Venetian families trying to outdo each other during their glory days.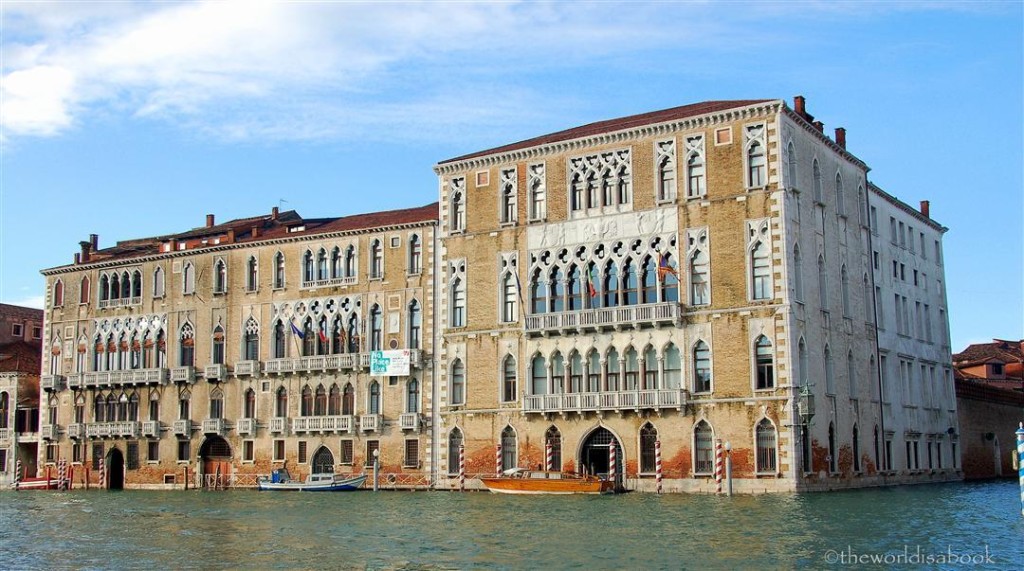 These buildings have withstood time, nature and the elements. Its obvious decay on some of them added to the romantic and unique charm of the city.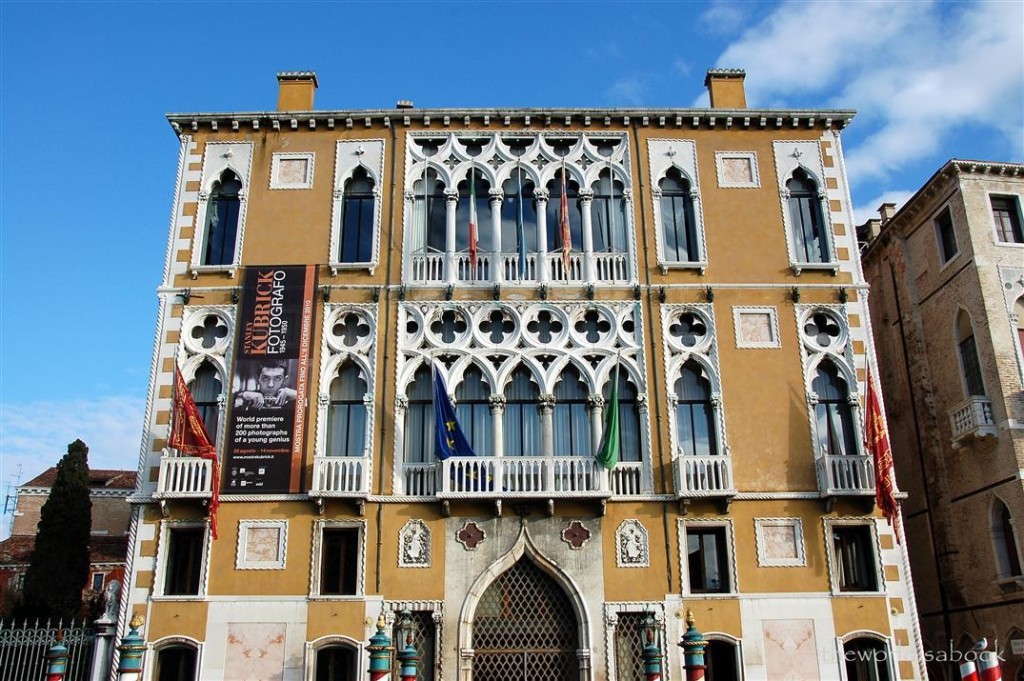 It was also no surprise that Venice is considered a UNESCO World Heritage site for its distinct cultural and physical importance. Some buildings still retained the vibrant and colorful frescoes.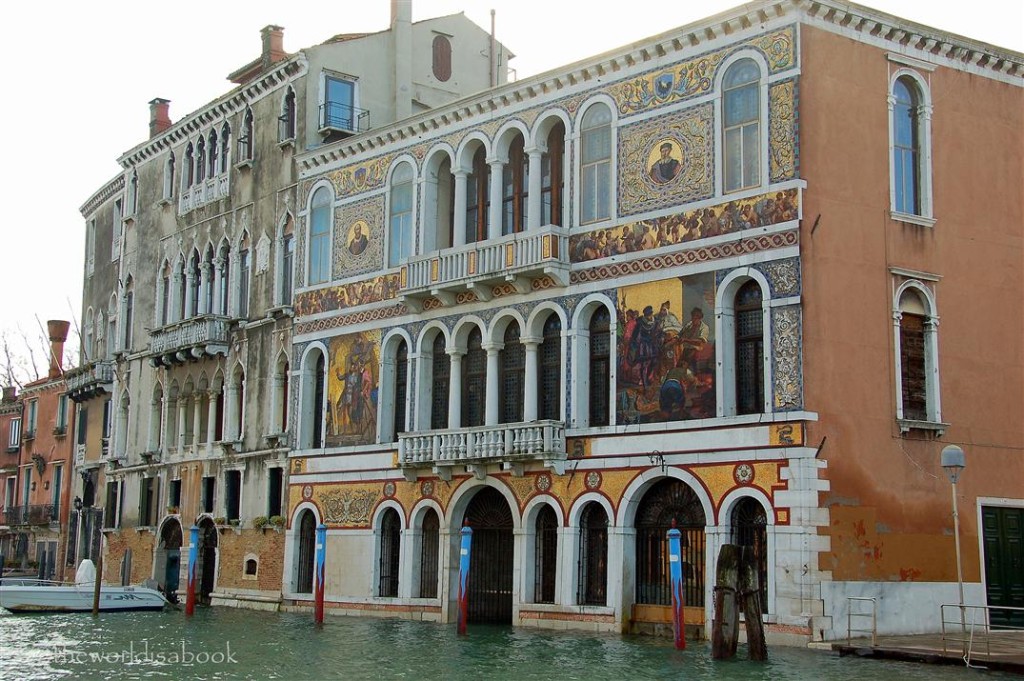 —-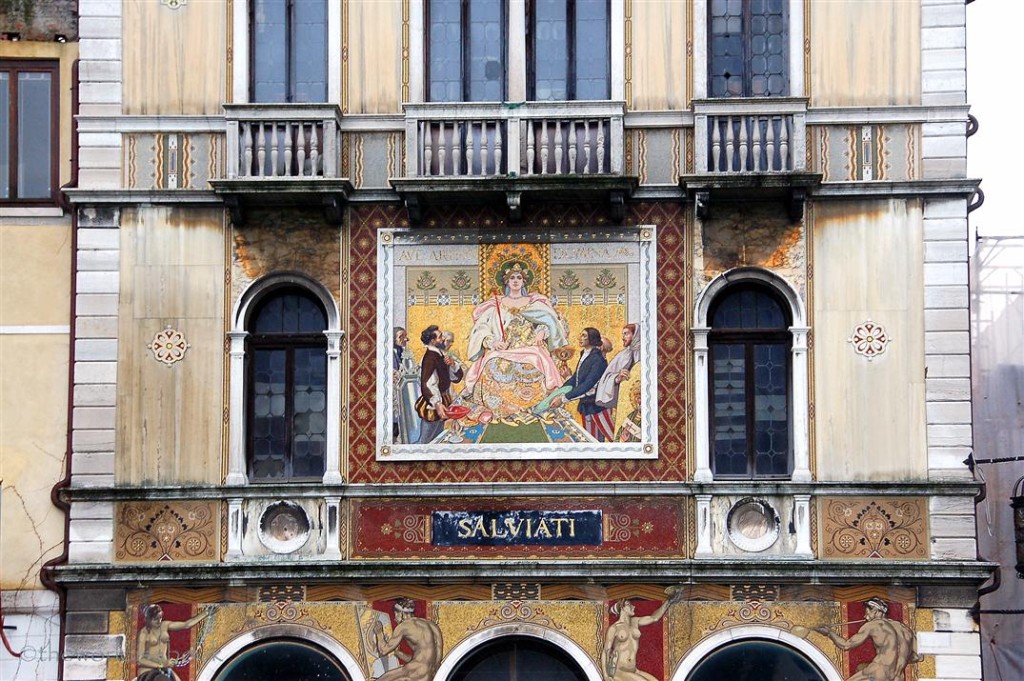 I loved seeing the various windows adorned with flower boxes and planters. It gave the buildings a little bit of life and much needed greenery and foliage lacking throughout the canal.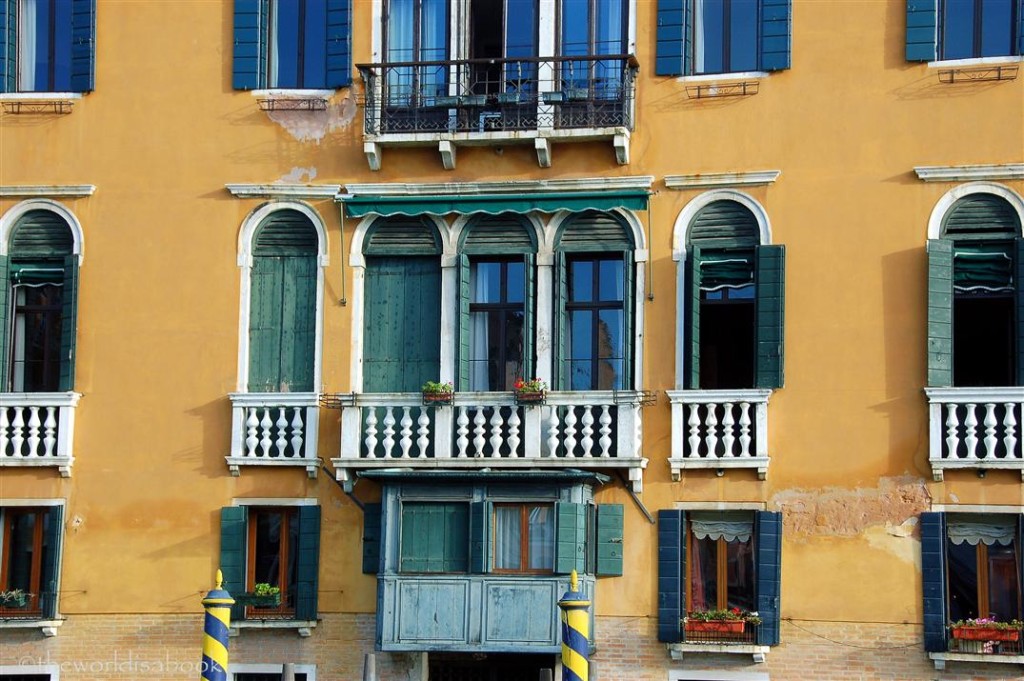 I can imagine the incredible views the residents or visitors must have of the Grand Canal and all its activity.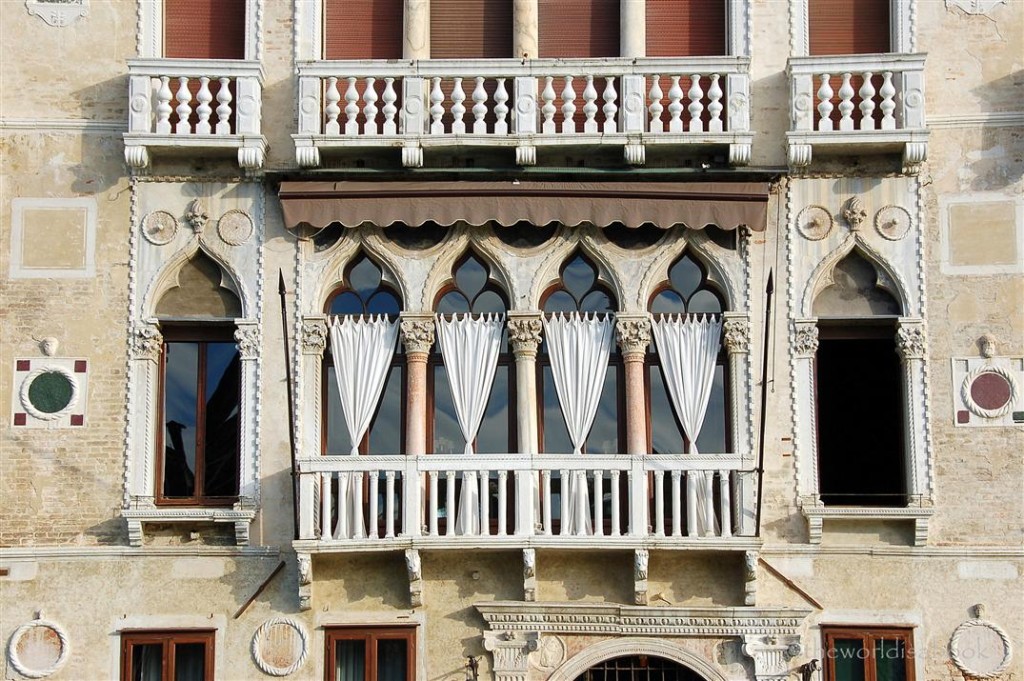 We found cafes and restaurants along the canal perfect for that romantic candlelight dinner or lunch as you people watch and marvel at all the gondolas and water vessels traversing the canal.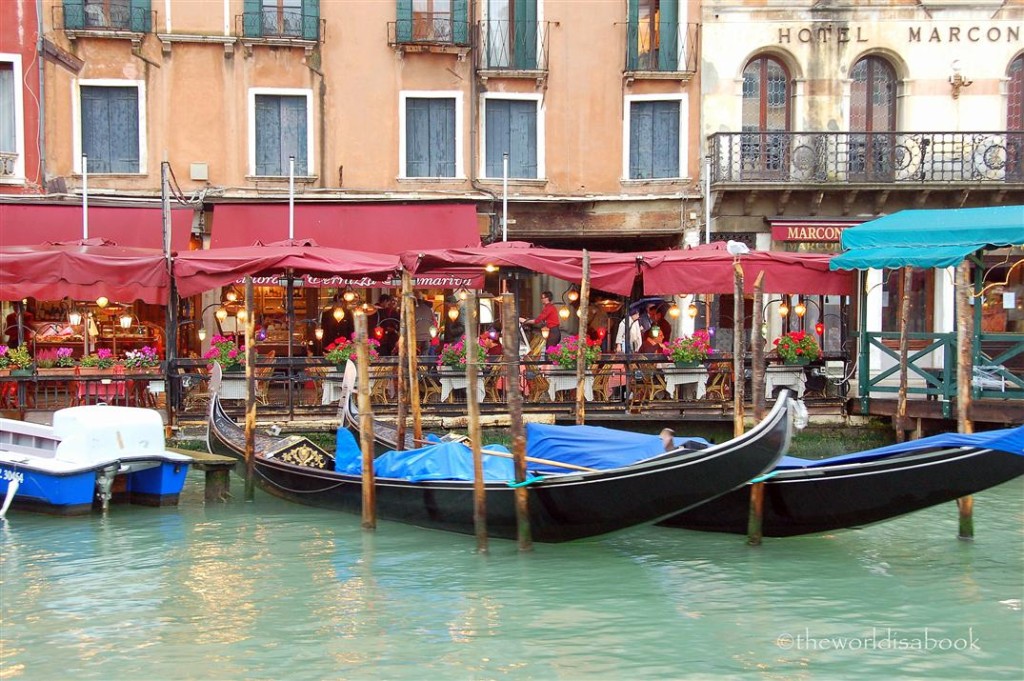 We saw many bridges on side streets but also passed under a couple of Venice's bridges. The Rialto Bridge spanned 400 years of history and is the city's most famous bridge. The 24-foot arch is a popular attraction and often crowded with tourists and vendors. Unfortunately, modern day vandals got to it but is a momentary distraction for what it offers.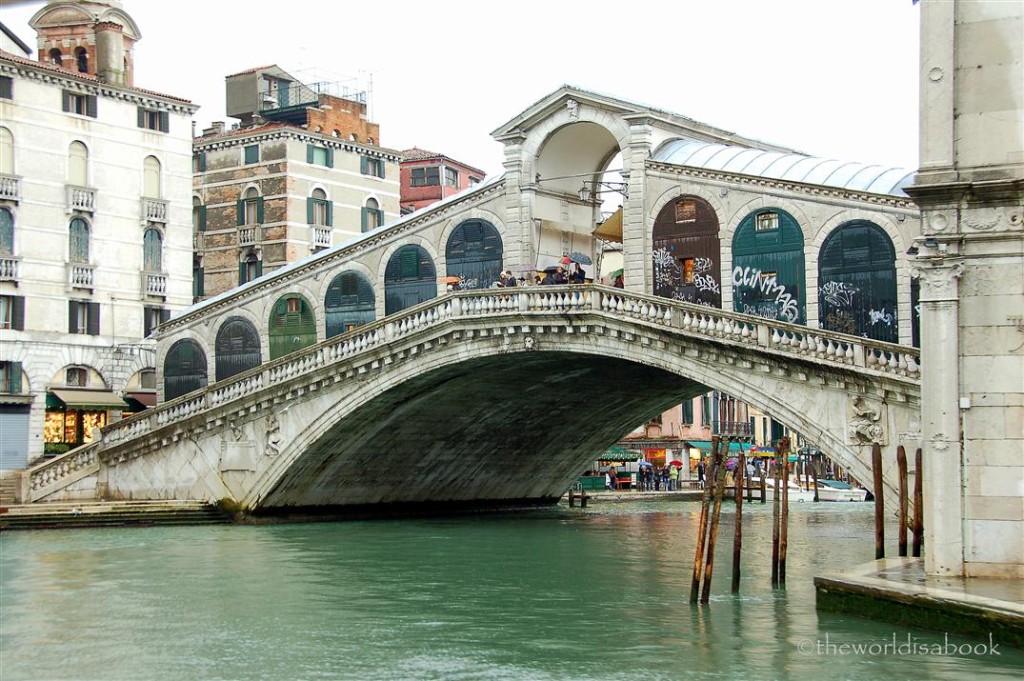 It was definitely worth a stop for an amazing view of the Grand Canal in action. Of course, we couldn't pass up the chance for a remembrance of this romantic trip.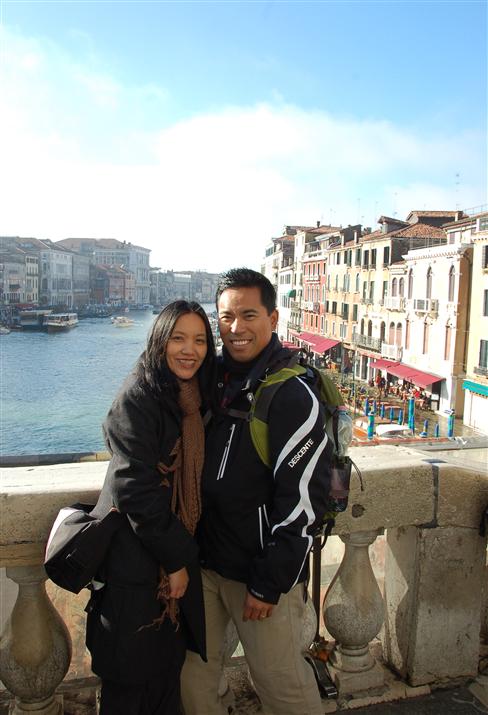 The heart and soul of Venice is at St. Mark's Square or Piazza San Marco which is the city's most popular square. It is surrounded by museums, cafes and shops and some of Venice's most famous attractions.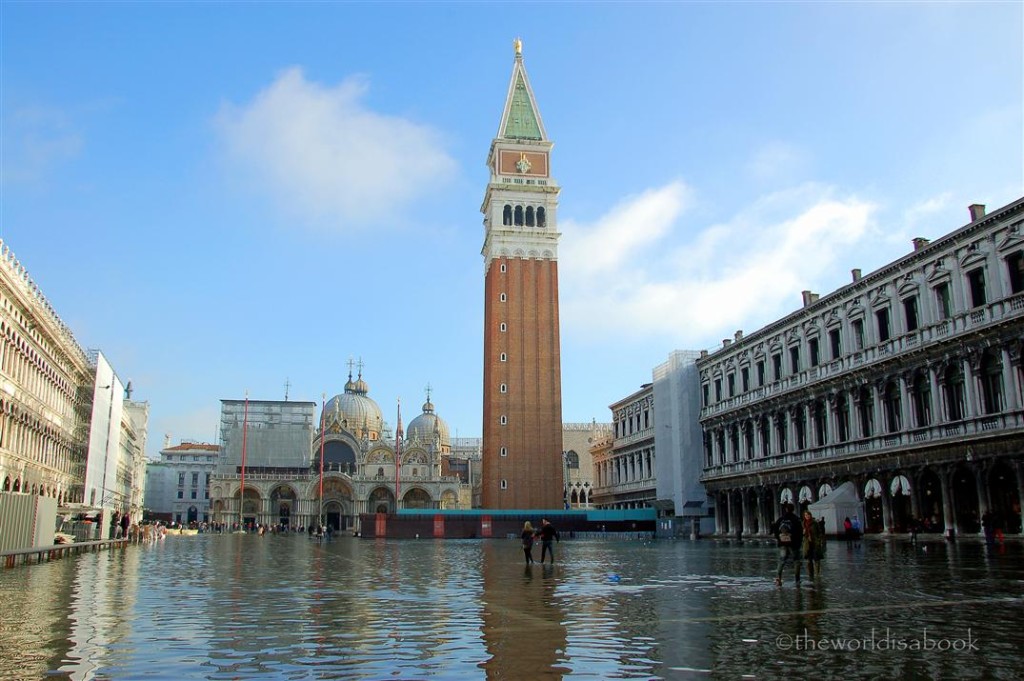 Among them is St. Mark's Basilica which was a fine example of Byzantine architecture. Its remarkable and colorful gilded mosaics adorn its facade. It is worth the neck strain to look up and admire them in detail.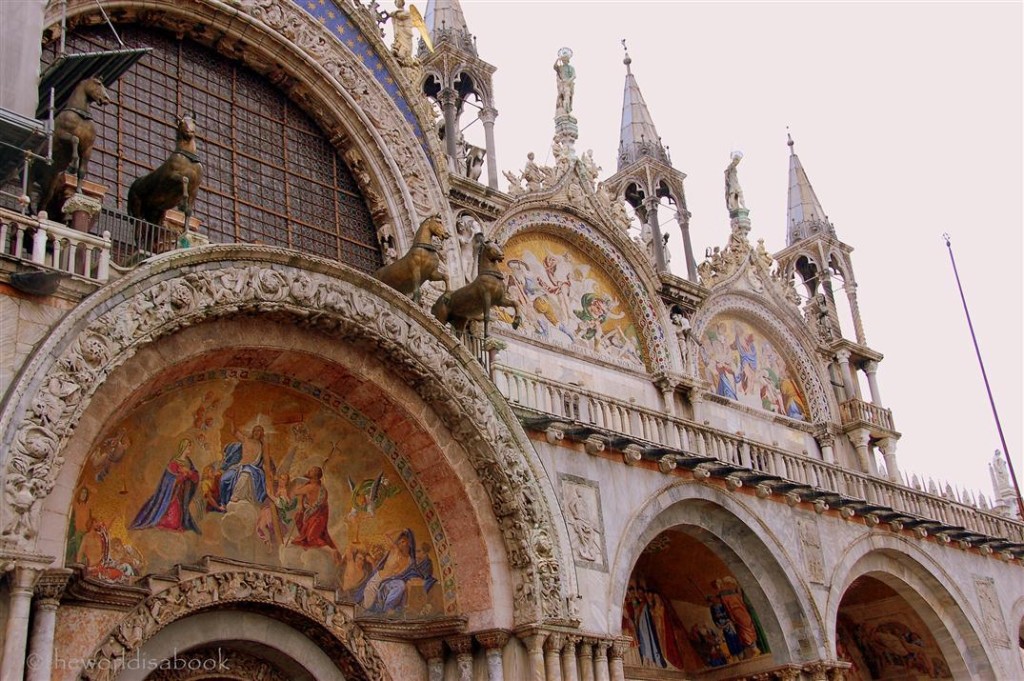 Part of Venice's appeal is its status as a pedestrian city with no cars in sight. We found the best way to explore Venice was by getting lost. There were enough signs to find your way back to the the main attractons and get your bearings. We followed paths that led us to some surprising sights all rich in history, architecture and old world charm.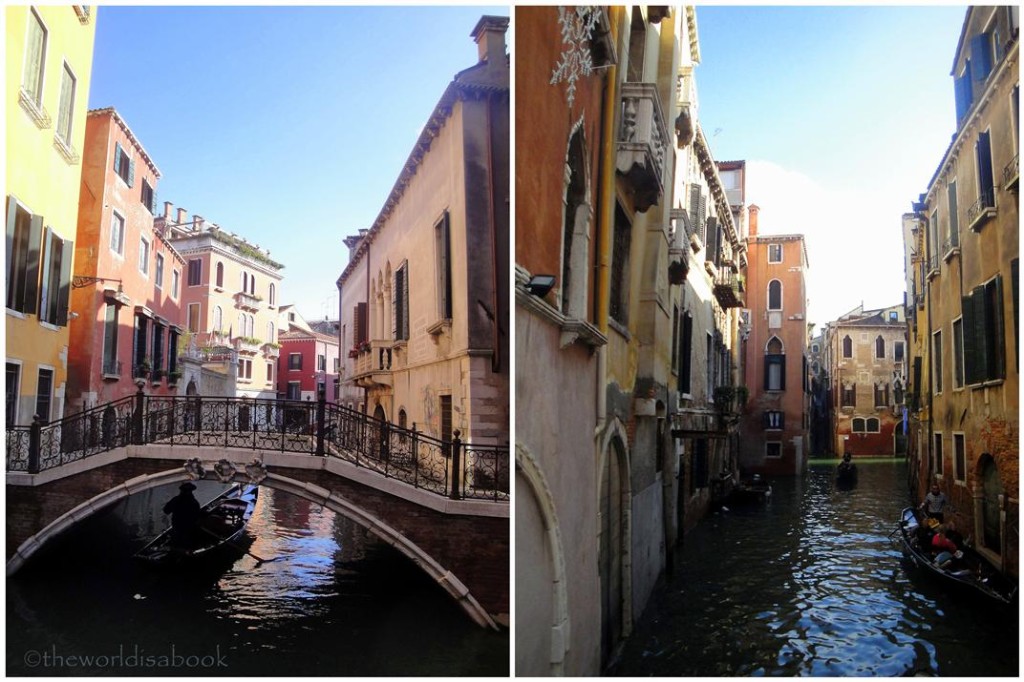 As we wandered aimlessly, we discovered small alleyways, quaint shops, old churches and more bridges. Often times, we were greeted with colorful and rustic buildings that made us feel like we stepped back in time.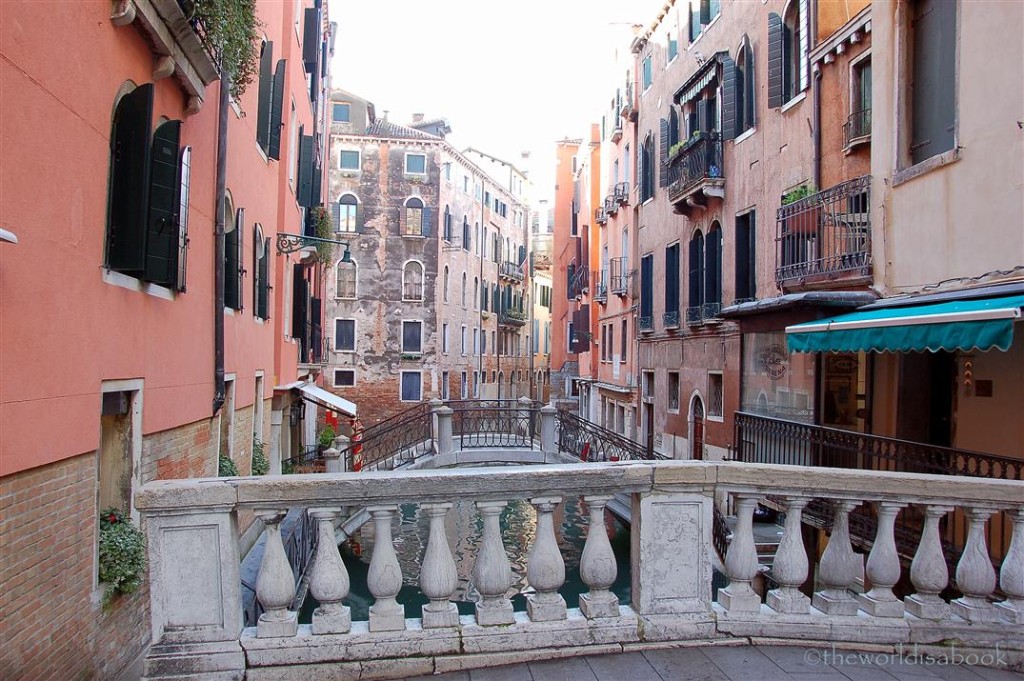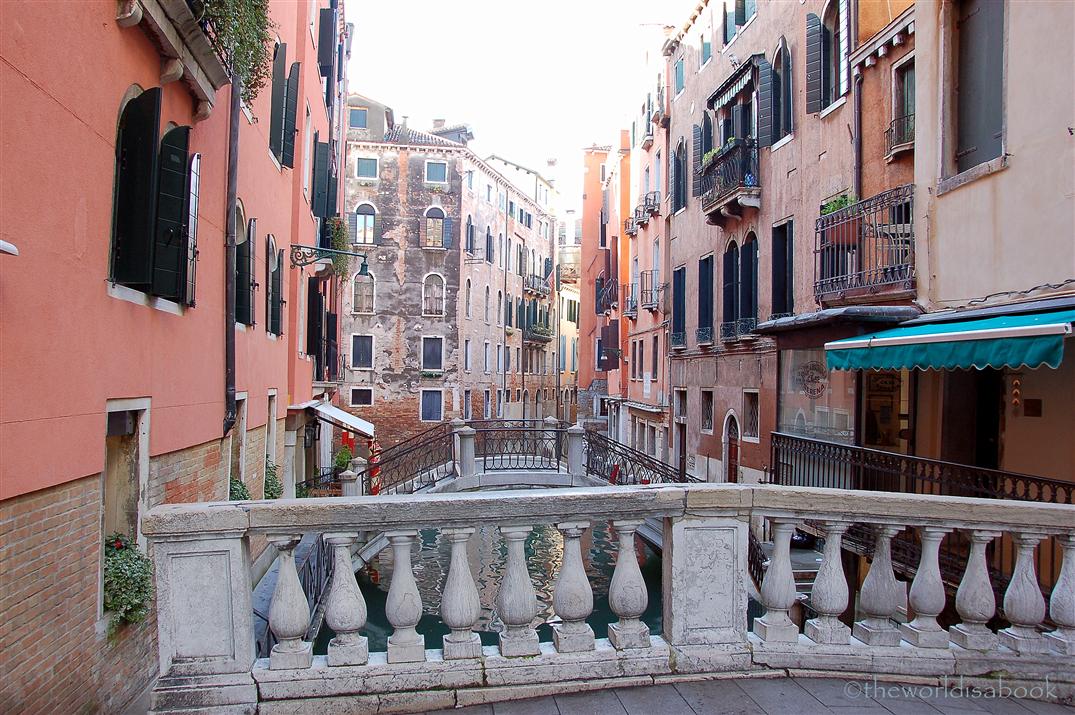 Nighttime in Venice took on an ethereal glow that turned the romance up a notch. The glow of the ornate lampposts and spotlights on the monuments made Venice even more magical and perfect for evening strolls.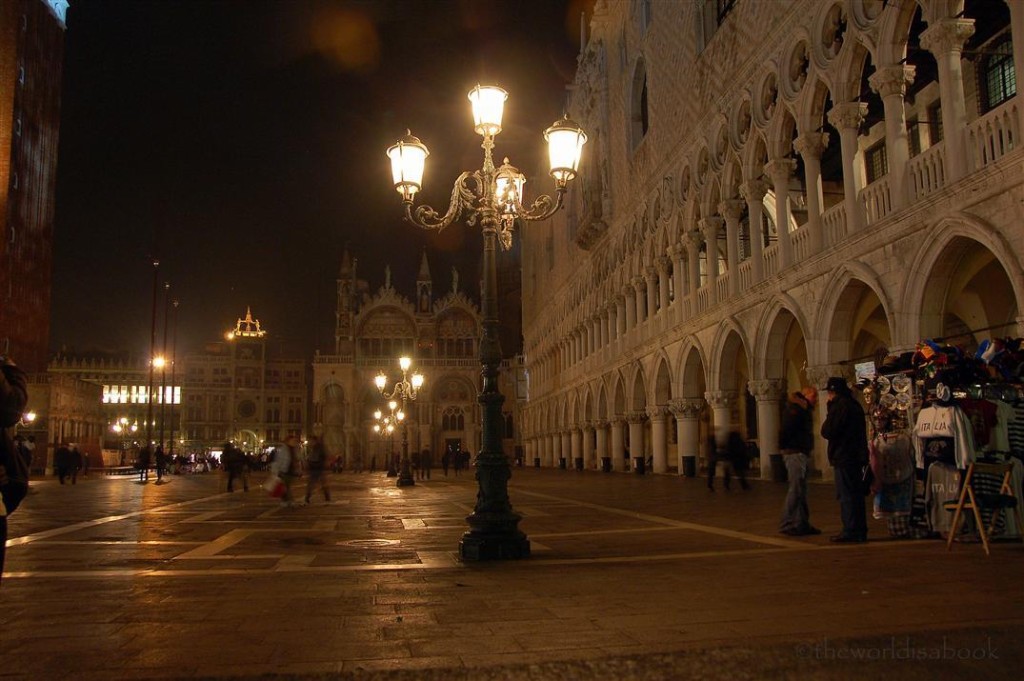 I loved how Santa Maria della Salute was lit up to welcome parishioners for mass. Those special nighttime effects are also probably one of the reasons those gondola rides cost more at night.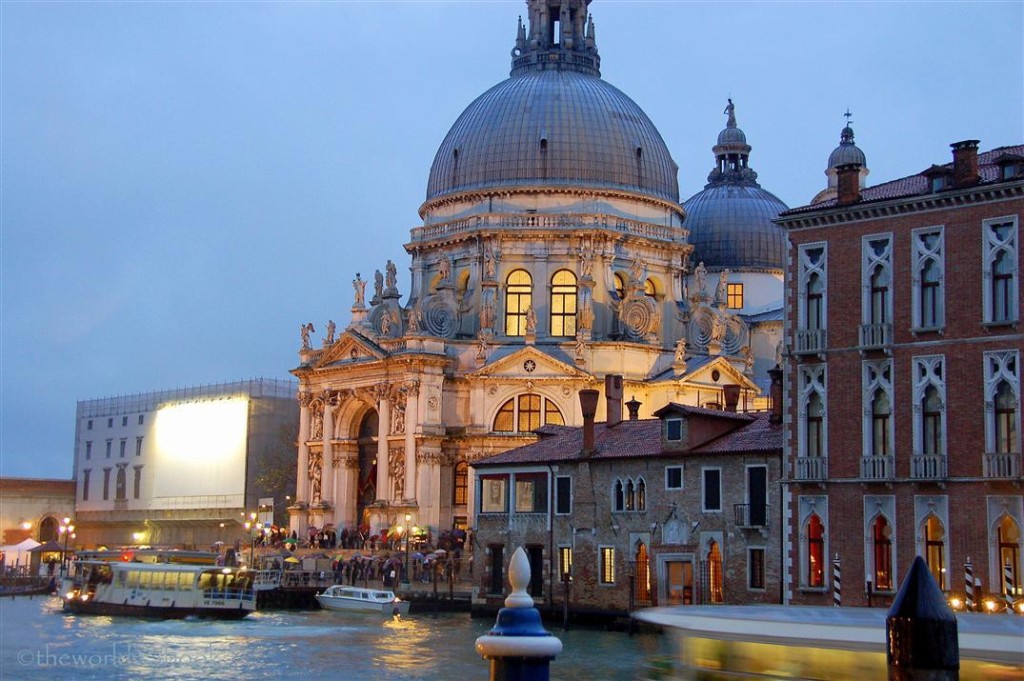 Venice has long been a source of inspiration for authors, musicians and artists. Its cobble stoned streets, public squares, neighborhoods and attractions set the stage for romantic walks or meeting potential love interests. It left us in awe and amazement that such an enchanting place still exists in today's world.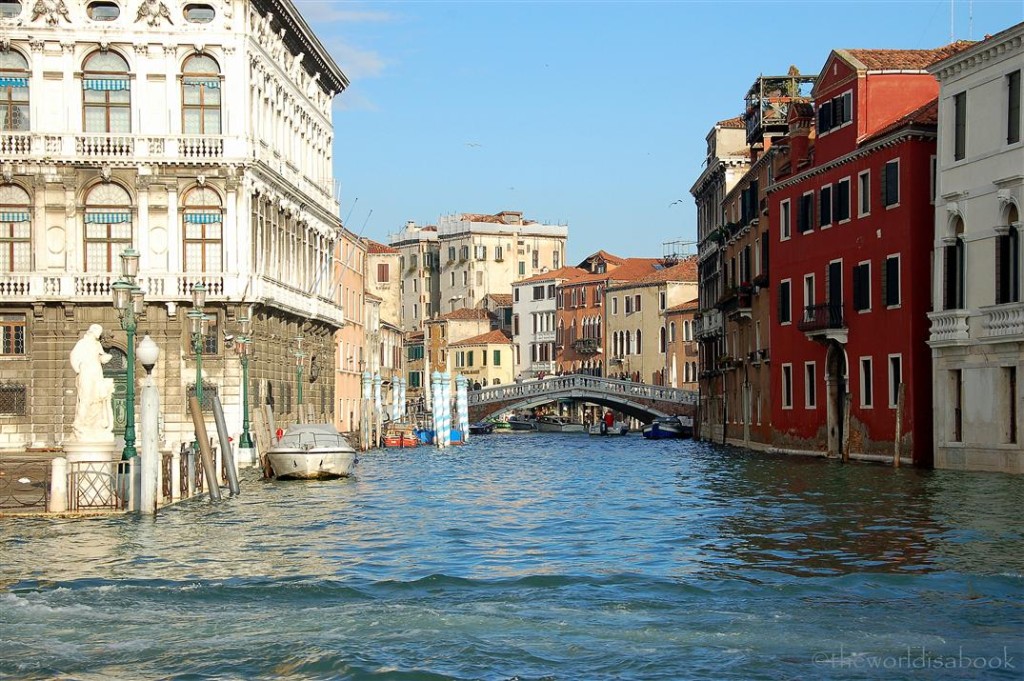 *Have you visited and experienced romantic Venice?
Related Posts:
Check out these related posts: